Potential legal issues arising from the Sochi Games, World Cup Brazil and Glasgow 2014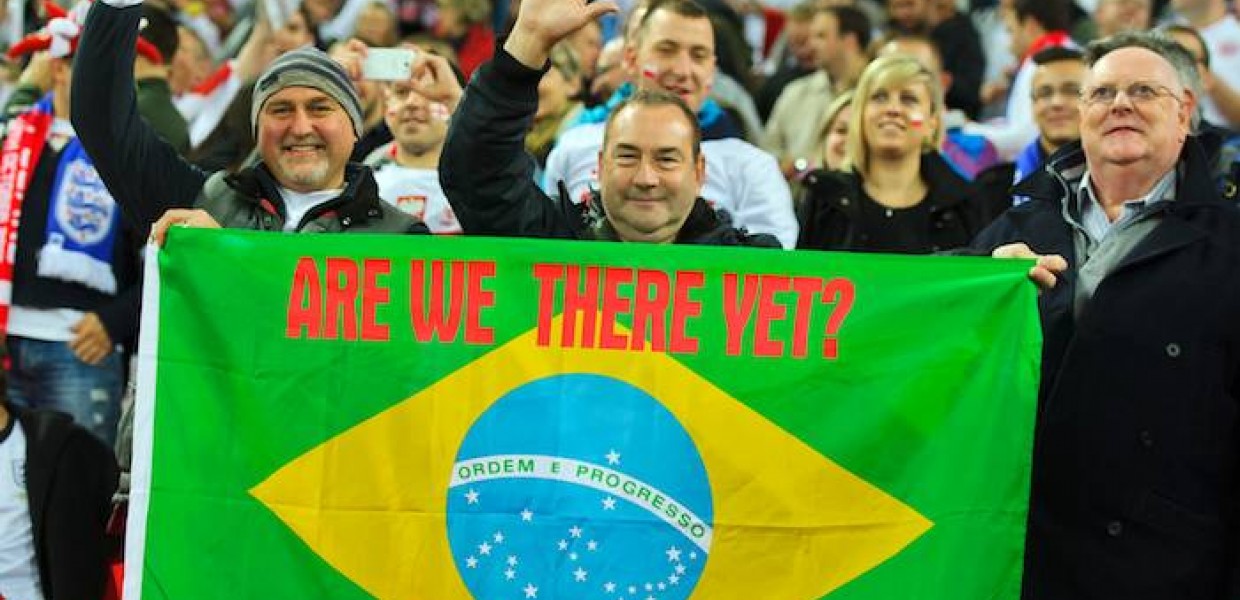 Print

Published 06 December 2013 | Authored by: Adam Lovatt

This blog will consider some of the key sporting events scheduled to take place in 2014 and some potential legal and political issues which the events may throw up.

For Russia, the 2014 Winter Olympics is an opportunity to show the world what that country can do in terms of hosting top level sporting events. Vladimir Putin has made the success of the event his personal mission with £32billion being spent by the Russian Government to try and make the Olympics as memorable as possible.1 One particular issue which has attracted significant media attention is the anti-gay crackdown in Russia. Earlier this year a law was passed allowing police officers to arrest tourists and foreign nationals suspected of promoting homosexuality and to detain them for up to 14 days.2 Vladimir Putin has assured the International Olympic Committee that gay athletes will be welcome in Sochi.3 There is however a long history of protests taking place at Olympic Games, with boycotts being a common feature of Games throughout the 20th Century.4 Sochi 2014 may see similar protests or boycotts in light of the new Russian statutory provisions. For sponsors who back Sochi 2014, there will inevitably be some concern that their brand may be somewhat tarnished if associated with the new law and they are being seen, however rightly or wrongly, to back the Russian legislation. If, of course, an athlete is highly praised for taking a stance against the new law and they are closely associated with a brand, the sponsorship deal in place for that company and athlete will be worth the money invested.

As far as the Brazil World Cup is concerned, there is a real concern over infrastructure, with many of the twelve stadiums being used for the football matches remaining incomplete and there being concern over hotel accommodation in many host cities.5 With the recent deaths of workers at the stadium in Sao Paulo which will host the opening match of the tournament,6 there will be a concern for FIFA that those companies who have invested significant sums in sponsoring the event, may not wish to back future tournaments if the World Cup is not a major success. With forthcoming World Cup Finals being scheduled for Russia in 2018 (with Sochi being a test as to the capability of that country to host such a large event) and of course Qatar in 2022, FIFA cannot afford for Brazil to be anything short of a major success, particularly with the sense of excitement that there is throughout the world about the event taking place in South America.

Political protests have been ongoing in Brazil throughout 20137 with the Confederations Cup being marred by street protests and political rallies. The difficulty faced by the event organisers is that, as with Sochi, considerable public money has been spent trying to ensure the Finals are the best ever. With Rio hosting the Olympics in 2016, there is a one in a lifetime opportunity for Brazil to show off all it has to offer to the world, yet many locals are unhappy that public transport, health and education are being sacrificed in order for sporting events to be held in the country.8 The success of the host nation next June and Brazil winning the tournament may be needed to ensure that violent protests do not undermine the celebration of football.

In Scotland, the Commonwealth Games and Ryder Cup are centre stage in 2014. Whilst I have previously addressed ticketing issues for the Ryder Cup,9 planning for the Commonwealth Games seems to be going very well with over 90% of tickets sold by the end of October.10 As with the London Olympics, the United Kingdom government has legislated for the Games in the form of the Glasgow Commonwealth Games Act 2008 (the "Act").11 The Act covers ticket touting and ambush marketing, both of which are now at the forefront of minds for the organising committees of any major sporting events.

One major issue to be considered for Glasgow 2014 may be political campaigning which may take place in or around the event. In September 2014, two months after the Games end, Scotland will have an independence referendum. Any success in organising the Games will most likely be raised by those in favour of independence as an indication that Scotland has the ability to run major events without assistance from England and the rest of the United Kingdom. Those against independence will undoubtedly want the Games to be a success, but will most probably try to enforce how crucial it will be for there to be a Team GB at the Olympics, something which would not happen in the event of Scotland becoming independent. Any problems with the Games will, to those who are against independence, be used to indicate how the United Kingdom needs to act together to ensure that major events are a success.

The enforcement by the police and security bodies in Glasgow of marketing by those campaigning for and against independence will be fascinating to watch as any such campaigning may lead to a form of ambush marketing which has previously not been seen.

2014 will undoubtedly has some magical sporting moments in Russia, Brazil and Scotland. Sport, politics and the law is becoming more and more intertwined and the next twelve months will be intriguing to watch as the relationship between these sections of society overlap once again.
---
Related Articles
About the Author

Adam is a lawyer specialising in sports law with IMG. Adam has a wide range of commercial and litigation experience from his four years as a qualified solicitor. Adam has a passion for sports law and is currently undertaking a IP Law Masters programme with the University of London. He is passionate about most sports particularly football, golf and tennis.
This email address is being protected from spambots. You need JavaScript enabled to view it.