Singapore Grand Prix: business as usual?
Print

Published 28 November 2012 | Authored by: Charles Maurice

Contractual negotiations' are a regular feature of F1. The arrangements in place between Formula One Management ("FOM") and the organisers of each Grand Prix, some of the largest deals within the sport, have particularly come into focus of late. The recent negotiation of the deal to host the Singapore Grand Prix neatly frames the issues at stake: rather like a long term supply contract, deals that were once attractive have become difficult to justify, especially at a venue such as Singapore which requires a full commitment from all interested parties, be they government, business or, crucially in the case of a street race, those whose lives will be disrupted by staging the event.

This article looks at trends in F1 race hosting deals, particularly in the context of the negotiations surrounding the Singapore Grand Prix. The events themselves, like all sporting events, are the most interactive aspects of the sport from the fans' perspective, and as a result represent one of the biggest commercial opportunities for sporting stakeholders. F1, in its usual style, takes this to the max, and this article looks at the way these deals have developed, or in certain instances remained untouched, over time – principles which are likely to have cross-application to event staging processes in other industries.
Unique issues
Singapore is unique. A rare street based track married with the night racing concept gives Singapore and its organisers a USP which rightly sees it claim revered status in the F1 calendar. Race organisation and backing is also bespoke – the Singapore government provides approximately 60% of event funding (of an approximate total of US$130m), with the remainder coming from sponsorship and private investment collated and provided by Singapore GP Pte, the private entity set up to run the event. The event fares particularly well in sporting terms too, with drivers and teams enthusing about the experience and its specific challenges and the five races to date have solely been won by the top talent of the modern era (2008 controversy aside).
But it is from this same 'uniqueness' that the organisers are presented with their biggest challenges. Racing, quite simply, does not come cheap and this cost is multiplied when one considers the specific issues that come with staging a Grand Prix in a high rise city in tropical Asia. The biggest of these challenges is a direct consequence of the location; the track and race are long and, in addition to the physical challenges for the teams and their drivers, this has a knock-on effect in financial terms right across the board,. from increased infrastructure and construction costs associated with the race itself (think, for example, of the number of lights required and cost of powering them) to an increased opportunity cost for local businesses and residents. Whilst this latter issue is well marshalled by the government, the cost of staging the Singapore Grand Prix is undeniably high, and according to Minister S. Iswaran, Singapore's Second Minister for Home Affairs and Trade and Industry, has meant that race revenue hovers around break-even point, with 150,000 visitors bringing in £70-£75m revenue as opposed to a £75m race cost.
The specific issues facing the organisers of the Singapore Grand Prix are compounded by the more generic issues facing any Grand Prix circuit, but especially the few street based circuits on the calendar. A street circuit offers different opportunities for investors than a purpose built circuit, which may be attractive in their own right, but which due to their inherent temporary nature do not include much, if any, investment into race-circuit infrastructure and set-up. The tangible benefits to the interested investor are harder to spot as a consequence. This tends to mean that a street circuit needs different funding and rather different legal treatment in any accompanying contract negotiation. Monaco and Valencia, the other street circuits in the F1 calendar both have some element of government subsidy as part of their funding, although it must be noted that Monaco is a rather different beast to Valencia in this respect, with the Monaco government receiving an almost inconceivable return on its fairly paltry investment into the race coffers (its investment is reportedly in the region of US$7m with the resulting economic benefit to Monaco and surrounding area of staging the race in the region of $100m). Valencia on the other hand is virtually a government run enterprise and has struggled in general, both from a sporting perspective and, given the backdrop of the Spanish economy, a funding perspective. It remains a possibility that once the existing deal expires, the race could either switch to Valencia's permanent motor racing circuit (Circuit Ricardo Tormo) or commence a bi-annual Grand Prix sharing arrangement with the Spanish Grand Prix at Barcelona's Circuit de Catalunya.
Taking on Bernie
With all this in mind, it is unsurprising that Singapore's future remained 'TBC' even as the provisional 2013 F1 race calendar was released. The 2012 Singapore Grand Prix was the last in the initial five year deal (although a further two year extension was guaranteed for 2013 and 2014), with any further extension subject to contract. Faced with high running costs and balanced by a unique place in the F1 calendar, the challenge was open for the Singapore race organisers to undertake that most daunting of tasks - take on Mr Ecclestone and attempt to negotiate better economic terms, preferably minus a race fee payable to FOM. The organisers, did after all have a point: Singapore has, perhaps unwittingly for FOM, become a jewel in the crown, despite Ecclestone's suggestion that night racing may be looked at elsewhere in the calendar. That such revered status did not bring with it a Monaco-esque race fee waiver had become one of the main points of contention for the Singapore race organisers, especially given the difficulties examined above and the notion that Singapore might easily be forgiven for considering the Monaco Grand Prix as a natural comparator.
Translating this on to paper proved to be the hard part. FOM's contractual arrangements with the Monaco Grand Prix organisers are potentially unsustainable as a business model for FOM. For historical reasons outside of the scope of this article, Monaco is the only event on the F1 calendar where the lions share of the advertising revenues end in the race organiser's pocket, rather than FOM. This is further compounded by Monaco's lack of race fee and unofficial 'jewel in the crown' status, the latter ensuring its longetivity in the race calendar. . This may be an example to other race organisers of what is achievable, but it also serves as an unwanted benchmark for FOM and one which it is keen to avoid for the remainder of its race deals. Bernie Ecclestone tacitly acknowledged this when he noted that his biggest challenge with the Singapore negotiations was "…explaining to the minister (Mr. S. Iswaran) we don't race for free". Although he refused to elaborate further on the details of the actual deal struck, it has become clear that the new deal for Singapore has required a re-think of the organisation of the Grand Prix itself rather than a weakening of the contractual terms per se. It is likely that the circuit will be changed, the race shortened and infrastructure "optimised", all of which point to the continued existence of a hefty race fee.
Business commentators will say that this is par for the course. Contract renegotiation may be better served looking for alternative ways of obtaining better value than focusing on a simple price reduction, and addressing the inherent problems in the business model leading to higher costs is a good place to start, as well as providing a chance for the commercial lawyer to get creative with the drafting. That said, Singapore is not able to just turn off the tropical heat and is unlikely to start racing in the day, so these comments are relative. Race length is something it can look at and apparently will given Sebastian Vettel's comments about turn 10, the so-called "Singapore Sling", this may be a popular compromise. Still, it is most certainly one step short of removing a large race fee.
The money effect
For all Singapore's comparisons, Monaco is still different from the other races in the F1 calendar. That Singapore is in a position to compare itself at all is a testament to the success of the race in general and the unique experience that it brings. But what this comparison does not take into account is that whilst Singapore most certainly does have a valuable USP, the real king in such a luxury sport is still cash. Disregarding Monaco for an instant, the main trend in the F1 calendar has been the replacement of older, established and sometimes classic races with new, heavily funded tracks elsewhere in the world (predominantly Asia). The appetite for entry or re-entry into Formula 1 on older established tracks seems to be slipping away and old names such as Magny-Cours or the Nurburgring are gradually being replaced by new global venues elsewhere in the world. This trend is what enabled Singapore to stage a Grand Prix in the first place and also gives F1 worldwide exposure, but conversely it is also what limits Singapore's ability to negotiate race fees. It has been suggested, for example, that Bangkok might be the next street race on the F1 calendar, but it is difficult to see how that can occur in an already saturated SE Asian market without some give elsewhere. Malaysia and Singapore are very aware of this and there is a certain measure of looking in their metaphorical wing mirrors at this local threat to their established position.
The threat of competitor circuits from elsewhere in Asia is what ultimately placed the power back with FOM for the Singapore contract negotiations. It seems the entire F1 community enjoys the Singapore experience and genuinely looks forward to the event, however there is nothing to suggest that if the right price failed to be achievable, FOM could turn elsewhere in Asia to recreate the experience, perhaps for even greater financial reward. They would certainly not be short of bidders. This does, however, ignore the concept of current incumbency. Singapore has consistently shown that it is able to stage a key event in the F1 calendar with no little style. To depart from that, whether because of a better offer or simply a failure in contract negotiations would be a big step for FOM. A luxury sport like F1 needs certainty matched to solid financial backing and a successful track record goes a long way to achieving this in a distressed economic climate. Of course, that is not to say that new races will be able to pull off a similar performance, however the risks of taking F1 away from successfully established venues is analogous to any change of provider for any other business. The Korean Grand Prix and the in doubt Grand Prix of America in New Jersey are prime examples of the risks this entails and in an ironic direct reversal of trend, it would not be surprising to see these events re-replaced by former, more established venues in due course. So not all a one-way street.
What next?
The F1 landscape is changing, as it must, but that Singapore has only been able to chip away at the edges of its existing deal shows that F1's business interests continue to be kept on a tight leash. New tracks with higher cash incentives offer attractive propositions to FOM and will surely continue to feature on the F1 calendar, provided that they are balanced with the necessary commercial and sporting opportunities. Which comes first depends on your viewpoint. The F1 fan will hope that this balancing act extends to the retention of 'classic' tracks fully encapsulating the history and verve of F1, rather than ignoring the sporting element through a focus on access to commercialisation and races for sale to the highest bidder, irrespective of event quality. The lawyer in me remains interested on a slightly different level – the trend towards a 'modernisation' of F1 will mean that the legal issues will change over time too. Current focus is naturally on protection and exploitation of rights (guarded very closely by FOM), along with the usual event-specific provisions surrounding the venue and its marketing. Complex agreements in their own right, however as new and differently backed events enter the calendar, additional consideration will need to be given to non-sporting issues such as government investment and procurement policies, an ever changing regulatory landscape or reputational issues stemming from underdeveloped anti-bribery and corruption regimes. It is easy to see how these might be overlooked in the excitement of entering a new market (and F1 is no different here to any other industry), however the legal negotiation stage will undoubtedly become more complicated as a result Confidentiality provisions dictate that much of this will remain behind closed doors, however it is certain that if F1 wishes to remain in the global shop window and avoid the sort of controversy that continually afflicts other worldwide sporting events, the legal aspects of these deals will continue to be key drivers in legitimising both commercial and sporting opportunities.
Related Articles
About the Author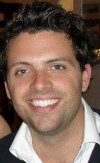 Charlie is a senior associate at Stevens & Bolton LLP and specialises in the sports, media and entertainment sectors. Charlie advises on a wide range of sporting issues and has particular experience in the motor racing and football industries.
This email address is being protected from spambots. You need JavaScript enabled to view it.