To PLC or not To PLC: a review of publicly traded companies in football
Print

Published 18 December 2014 | Authored by: Charles Maurice

Not so long ago (certainly within the sporting memory of this writer), admitting a football club to a publicly traded market seemed quite a good idea. As financial sums grew within the sport, it was not an unreasonable conclusion to reach that clubs could be commoditised and the wealth sourced from a wider field than the traditional private company model allowed.

The list of English clubs that have, at one time, taken this approach makes interesting reading; everyone knows about Manchester United (which went public to private on Mr Glazer's final acquisition, and now of course has re-entered the fray through 2012's partial admission on NYSE) and possibly Tottenham Hotspur (which was a Plc until 2011), but less people (other than interested football geeks) will recall that Aston Villa tried something similar, as did West Brom, Sunderland and Watford (to name but a few). Expand this to international clubs, and the list is similarly diverse1.
Are Clubs Better Off Privately Owned?
What is apparent, however, is that whatever one thinks on this subject, it becomes fairly obvious that shareholders, owners and the clubs themselves have taken the view that the clubs are better off privately owned than as publicly traded entities – the list of clubs that have attempted to float over the past 20 years is distinctly larger than the list of clubs that remain publicly traded2. If you are looking for a reason for this trend (and there are many), the Tottenham Hotspur Chairman, Daniel Levy's view (from 2011) is worth taking as a start point:
"Clubs in the current climate should not be public companies. Institutions are not interested in investing in this sector. When we have done recent fundraisings, there was no institutional support. It is because the business model of any football club is so dependent on what happens on the pitch and that is something the management can't have a direct impact on, so it's not a model the institutions support."3
And on a basic level, you can see why – absent a brand that stands alone from performance on the pitch (and Man U are currently testing that theory rather nicely), the success of any investment into a football club will have an unhealthy reliance on performance on the pitch. A return may well be attainable in any given season, but it is difficult to see how a prudent asset manager could recommend an investment that turns on such an unknown deliverable over time. Post-IPO football club performance has, in general, backed this up and there have been some real tales of poor share price performance, which may be particularly counter-productive if the investee is a fan.
So there is a question over whether returns are available at all and the appetite for investors to try and buck this trend. Equally, there is a question over whether it is actually worth the trouble in the first place. Recent trends towards increased shareholder activism, particularly with respect to mid and large-cap companies (of a sporting and non-sporting nature), certainly raise the query as to whether giving football investors a voice in the way the club is run at a corporate level is a wise move at all. As the BBC's study has shown4, on average the price of attending a football match is increasing, and cynically speaking, clubs need to ensure they are on the right side of this in order to survive and prosper. Might unhelpful activism actually hinder this?
The Fans – differing priorities
And thus enters the debate as to who really "owns" a football club. Is it the shareholders (whether public or private) or is there a wider community angle, which bestows "ownership" on a wide category of interested (but not monetarily invested) stakeholders, such as the average fan down the pub? Clearly this is not a legal argument (points (or money) win prizes when it comes to actual share ownership), but the role of the modern club is one which is increasingly community-focused, especially when one considers the relief under financial regulations5 for youth and infrastructure development and the impact these elements are likely to have on the local community. A sense of informal "ownership" therefore may well be bestowed upon the interested fan community.
Whilst this differs to formal ownership, the interests of the two meet to a certain extent in the desire for on-pitch results – the fans want success (full stop) hand-in-hand with other qualities such entertainment and a sense of community6, all as a direct return for the time and money they have invested in supporting the club, whilst shareholders (or other investors) who have put hard cash into the club's finances will also want success, although notably perceptions of "success" may differ from that of the fan – consider, for example, the club shareholders who want to invest just enough money to ensure stasis in the league from the previous season, on the basis that the investment required to challenge for titles is vastly out of reach. Equally, a shareholder may want success for a variety of other (perhaps reputational) reasons. This is, of course, an over-simplification, however in general terms, fans and shareholders alike will want (at least a certain measure of) on-pitch success and their interests are likely to be similar in this regard.
This is as far as this alignment goes for the most part, and decisions of how the football club is financed are a classic example of this dichotomy. Taking a club onto a publicly traded market may well be designed to open the door to a wider category of investee (and "spreading the love" in this way may assist for FFP reasons too), but there will be an on-going administrative price associated in doing so and one which the average fan might be against bearing if they realised that this could add up to a chunk of the cost of a new player7. This becomes especially the case where an initial offering stutters and the share price begins to drop, bearing all the hallmarks of an expensive bill ultimately footed by the club8.
Flotation – clear trade-offs for clubs
It is not all doom and gloom and with its recent flotation, Manchester United has proved that it is possible to (partially) float with some success in the current market. It is, and is likely to remain, a unique example of a club whose brand and worldwide reach ensures that it constitutes an attractive investment, if only as a vanity project to some. The more interesting question though is why. Whilst to a club like Manchester United whose financial model is based on debt, this may be an attractive option from an FFP perspective9, raising additional equity finance in this way is not an easy option and brings with it the spectre of shareholder activism in a way that private companies simply do not.
Which is an interesting concept when you consider, in the absence of true institutional investment (per Mr Levy's comments), that the most likely investee (however minor) in a publicly traded football club will be individuals, groups and entities who have a genuine interest in the club and its performance on the pitch. In other words, the fans, in conjunction with their potentially conflicting views on the way the club is run. A circular argument perhaps, but club owners should not go into this process blind to the fact that inviting a minority stake in a club brings with it minority rights for those shareholders10 which may, in certain circumstances, place an increased burden on the club. This might come in terms of the club's compliance obligations or, for example, issues that arise as a result of a lack of oversight on who owns the shares at any one time11.
Additionally, inviting external public investment may (at worst) expose the club to public challenges on the way the club is run, through requests for information or lobbying (vexatious or otherwise) by fans who previously had an "informal" ownership interest in the club but who now have been enfranchised to the extent they have a regulated means of pressurising the club's status quo. Ironically then, the club might be empowering a section of people who have no real sense of what is required to successfully run a large corporate entity but who passionately care about the club and perhaps have done so in the same way since they were children. The challenges of the modern economy mean that any hint of nostalgia as a means of shaping (or attempting to shape) football club policy will be a significant obstacle to profitable performance off the pitch.
The fans will argue that perhaps this is the way it ought to be: real matters decided by real people who care, and that the opportunity to publicly acquire a stake in the football club engages a sense of perspective and accountability that is otherwise missing from private clubs. The latter is undeniably true, and the greater reporting requirements on a publicly traded company assist from a transparency perspective as much as they hinder on the administrative side.
It is also quite easy to say that any club looking to raise finance through public equity would only be likely to do so through the issue of a separate class of shares with no voting rights12. This may well be the case, but a club is unlikely to garner much interest in the higher levels of the financial world if the investment opportunity it is offering does not bring with it the opportunity for the investor to vote on key company matters: many institutional investors will expect this and indeed some base their business model on the ability to effectively vote on strategic matters. To draw a parallel: a different model entirely, however some members of my extended family are (very) minority shareholders in a notable NFL franchise – exciting perhaps on the face of it, until one delves deeper to discover that the majority of "investors" for these types of shares are fans keen to show their support and happy to ignore the fact that the shares do not give voting rights or any right to a dividend. A lack of benefits like this will not entice serious cash, and the same goes in football. What this approach really does of course is make the opportunities a "one-off" for those investing – fans are, intrinsically, unlikely to purchase a second tranche of shares if their first acquisition was simply on a loyalty basis. This means that a club is likely to need to appeal to a completely different set of investors each time it looks to raise funds publicly. Clearly not an easy task.
And this is all before we turn to the compliance question. One of the most obvious differences between the public and private corporate regimes is the need to make appropriate disclosures in certain circumstances, particularly where the company is in possession of material inside information which then becomes public. Translate this into the football market, and it is not difficult to see how clubs might have to explicitly confirm or deny transfer rumours in the event that a proposed purchase is leaked to the press. Not conducive to obtaining a best price, that is for certain, and one further compelling reason to keep things private where possible.
The future?
One has to conclude therefore, that until or if the potential returns available to investors are enough to appeal to more than a small category of people who can either (i) afford to lose the money as a trade-off for the kudos of the investment; or (ii) are such serious fans that investment becomes a must-have (albeit usually at a low-level, perhaps in conjunction with a fan-based consortium of investors), a club will be unlikely to attract the type of investment required to offset the burden of raising public equity finance and the on-going realities of what that means for the club. The majority of investors enter into an investment with one eye on an exit further down the track and this is certainly the case with privately owned clubs, where owners are often keen to optimise the capital value of the club during their ownership period (possibly through TV revenues)13. A publicly held club has a much less obvious route to exit for a majority owner (see the attachment of share value to on-pitch performance, as above) and the difficulties of achieving this over time are likely to mean that this model will continue to be for the minority of clubs. Most clubs appear to have realised this already.
Related Articles
About the Author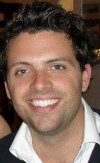 Charlie is a senior associate at Stevens & Bolton LLP and specialises in the sports, media and entertainment sectors. Charlie advises on a wide range of sporting issues and has particular experience in the motor racing and football industries.
This email address is being protected from spambots. You need JavaScript enabled to view it.