Following loss before the Supreme Court, Aereo "astonishes" broadcasters with new legal strategy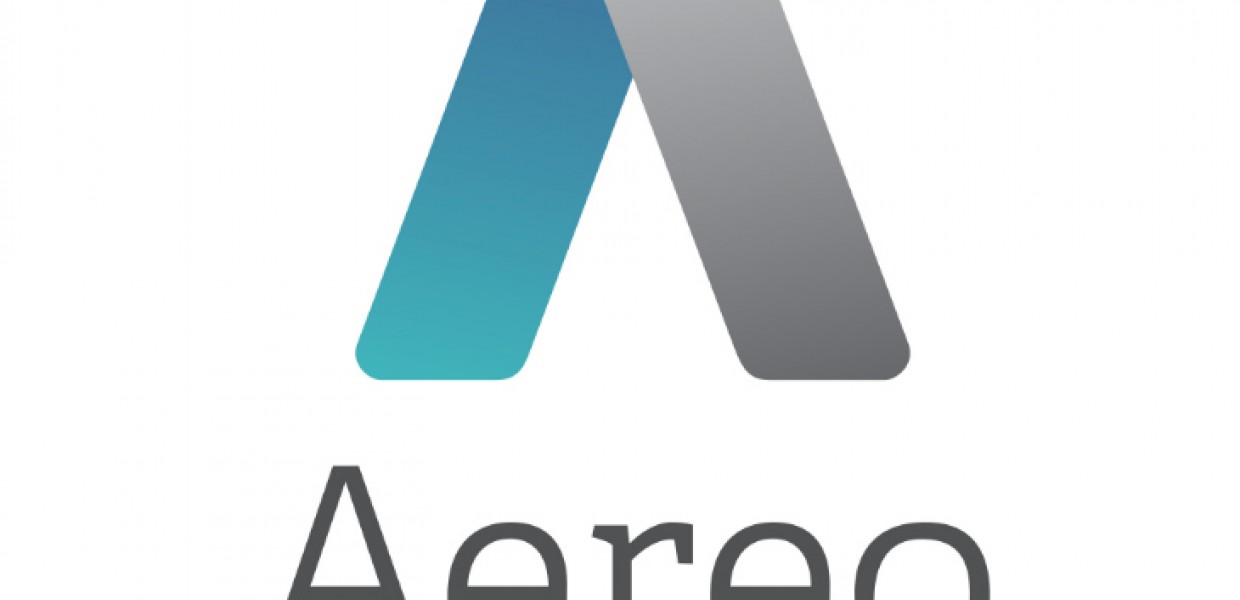 Print

Published 28 July 2014 | Authored by: Andrew L. Deutsch, Melissa Reinckens, Marc E. Miller

Shortly after its highly publicized loss before the US Supreme Court (see here), which appeared to doom its over-the-air television Internet streaming business, New York-based Aereo has asserted in federal district court that it is entitled to a compulsory license to carry over-the-air broadcasts under § 111 of the Copyright Act.

Such a license, which is available to cable systems, could be a complete defense to copyright infringement claims by broadcasters. Aereo bases its claim on the Supreme Court's ruling that the Aereo service is "highly similar" to that of a cable system.

The Copyright Office has since rejected Aereo's theory

, reaffirming its view that § 111 does not apply to Internet retransmission services. Nonetheless, Aereo's

strategy presents interesting new issues

, which may substantially prolong its litigation, and which may mean that the case ultimately returns to the Supreme Court.

Once the Supreme Court granted the broadcasters' petition for certiorari, the New York federal district court presiding over

ABC, Inc. et al v. Aereo, Inc

., 12-cv-1540-AJN-HBP, stayed all proceedings until the Supreme Court decided the appeal. It also ordered that after the Supreme Court ruled, the parties must submit a joint letter stating their position on whether the stay should be lifted, and if so, how discovery should proceed.

On June 25, 2014, the Supreme Court ruled that Aereo directly infringed broadcasters' copyrights in on-air programming by transmitting the programs to its Internet subscribers. The Court noted that Congress, in the Copyright Act, legislatively overruled two prior Court decisions,

Fortnightly Corp. v. United Artists Television, Inc

., 392 U. S. 390 (1968) and

Teleprompter Corp. v. Columbia Broadcasting System, Inc.

, 415 U. S. 394 (1974), and established that cable systems retransmitting over-the-air broadcasts without a license from the broadcaster infringed the public performance right included within copyright. It found that the Aereo system functioned similarly to a cable television (or CATV) system, and was therefore subject to the same prohibition on unauthorized retransmission. See our previous alert

here

.

The parties have now filed their joint letter with the district court, stating how each of them believe the case should proceed.

The broadcasters plan to submit a proposed order, consistent with the Supreme Court's decision, that permanently enjoins Aereo from infringing their public performance rights.

They say that any additional proceedings, depends upon what Aereo plans to do with its service.

Aereo, however, has chosen an entirely new tack

. After claiming throughout the litigation that its service was not at all like a cable television system, Aereo has reversed course. It now claims that, like cable systems, Aereo is entitled to a compulsory license to retransmit over-the-air broadcasts under Copyright Act § 111, because the Supreme Court held that the Aereo service is highly similar to cable systems. With such a license, Aereo would no longer infringe broadcasters' copyrights and the service could not be enjoined.

The broadcasters responded that

Aereo's new position is "astonishing…given its prior statements to this Court and the Supreme Court.

" For example, the broadcasters note, Aereo distinguished itself from a cable system under § 111 in its briefing to the district court, and again at oral argument before the Supreme Court. Aereo, however, says that it has always "been careful to follow the law"—first under the Second Circuit precedent (

i.e.

,

Cartoon Network LP, LLLP v. CSC Holdings, Inc.

, 536 F.3d 121 (2d Cir. 2008) (

Cablevision

) and

WPIX, Inc. v. ivi, Inc.

, 691 F.3d 275 (2d Cir. 2012) (

ivi

)). In

ivi

, the Second Circuit held that a service that retransmits television programming live over the Internet, like Aereo, is not eligible for § 111's compulsory license. It based this conclusion on the fact that neither Congress, nor the Copyright Office, has ever expressly permitted § 111's definition of "

cable system

" to cover Internet retransmission services.

Aereo

asserts that the Supreme Court has announced a "

new and different rule governing Aereo's operations,

" which effectively overrules

ivi

. Aereo has asked the district court to continue the stay of discovery and rule on its entitlement to a § 111 license immediately.

One week after the parties submitted their joint letter to the district court, the Copyright Office provisionally accepted Aereo's request to obtain a § 111 compulsory license and filing of statements of account forms. However,

this is not necessarily good news for Aereo

. The Copyright Office rejected Aereo's legal theory that the Supreme Court's decision overrules

ivi

, and reaffirmed its long-held position that § 111's definition of "cable system" does not cover Internet retransmission services. The Copyright Office did state that it may wait to see the outcome of the court case before deciding whether to reject Aereo's filings altogether.
So, now what?
The first problem is procedural. The broadcasters argue that the district court cannot consider the issue because Aereo did not plead § 111 as an affirmative defense in its Answer. Thus, the issue will be whether Aereo can amend its answer and that, in turn, may require the district court to determine whether the license defense is viable, or "
futile,
" because the defense has no legal basis, particularly in view of the Copyright Office's position.
Assuming that the district court reaches the viability of the defense,
Aereo's eligibility for a § 111 license is far from clear
. § 111 permits a "
cable system
" to retransmit a broadcast, pursuant to a statutory license, where the cable system's retransmission is permissible under the FCC's rules and regulations.
Ivi
interpreted this language as too narrow to encompass systems similar to Aereo's. The district court will need to decide whether the Supreme Court's statement that "Aereo's activities are substantially similar to those of the [cable systems] that Congress amended the Act to reach" is enough to bring Aereo within the ambit of § 111.
The court may be influenced by the Copyright Office's rejection of Aereo's argument, but it is not necessarily bound by it.
There remains another issue
: were the court to hold that Aereo meets § 111's definition of "
cable system,
" it will have to deal with an even thornier issue: is transmission by Aereo permissible under the FCC's rules and regulations?
For years, the FCC has grappled with how to interpret the term "
multichannel video programming distributor
" ("MVPD"), as defined in the Communications Act of 1934, (47 U.S.C. § 522(13)), in light of Internet retransmission services, like Aereo, and other Internet video streaming services. An MVPD, as defined by the Communications Act, is subject to both benefits and legal obligations under the Act and FCC regulations. The regulatory benefits to an MVPD include the right to seek relief under the retransmission consent rules, which require broadcast stations to consent to an MVPD's carriage of its signal, and the former program access rules, which the FCC declined to extend beyond 2012, but which required vertically integrated cable companies (
i.e.
, entities that own both content and a delivery platform) to provide competitors access to their programming content.
On the other hand, MVPD's are obligated to negotiate in good faith with broadcasters for retransmission consent, among several other requirements. In 2010, Sky Angel, an Internet protocol television ("IPTV") service, filed a program access complaint with the FCC against a broadcaster which had terminated Sky Angel's affiliation agreement. At issue there is whether Sky Angel could show that an IPTV service meets the definition of MVPD such that it is entitled to seek relief under the FCC's program access rules. In 2012, the FCC sought public comment on the issue. But the FCC has yet to rule and the issue remains open today. How will the FCC's non-action in this area affect the district court's resolution of Aereo's argument? Will the FCC, as the Copyright Office did, express its view on the issue? Or will that court attempt to rule on the issue before the FCC does? These questions do not have easy answers.
In addition to these points, Aereo also argues that, if it is not eligible for a § 111 license, any injunction on its services should prohibit only "
simultaneous or near-simultaneous streaming," because such streaming was the only issue before the Supreme Court. This would leave Aereo free to transmit "non-simultaneous playback from copies created by customers.
"
It is difficult to predict what delay between broadcast and streaming would make the latter "non-simultaneous," and whether the district court will read the Supreme Court's decision as narrowly as Aereo does.
In short, we have not heard the last from Aereo. As we have said before during this saga, stay tuned.
See the
DLA Piper blog
for more entertainment, media and sports articles.
Related Articles
About the Author

Andrew Deutsch concentrates in intellectual property litigation and advice, including copyright, trademark, defamation and other First Amendment concerns, trade secret, unfair competition and misappropriation, advertising law, and law of the Internet, social media and electronic databases.
This email address is being protected from spambots. You need JavaScript enabled to view it.

Melissa Reinckens is a member of DLA Piper's Intellectual Property and Technology, Trademark, Copyright and Media practice. Ms. Reinckens has extensive experience with intellectual property litigation matters involving patents, trademarks, copyrights, trade dress, theft of trade secrets and false advertising. She actively represents a variety of clients, among them ESPN, ABC, Caché, Inc., Tyco Healthcare Group LP, the Home Depot, Destination Maternity Corp., Macy's and PAC-12 Conference.
This email address is being protected from spambots. You need JavaScript enabled to view it.

Marc Miller focuses his practice in the area of intellectual property litigation, with an emphasis on patent litigation.
In intellectual property litigation matters, Marc has experience representing a medical devices manufacturer, a brand-name drug manufacturer, an athletic apparel manufacturer, a sports-related cable television network and a multimedia company.
This email address is being protected from spambots. You need JavaScript enabled to view it.