Boxing coaches and Chef de Mission for India provisionally suspended by AIBA following Devi scandal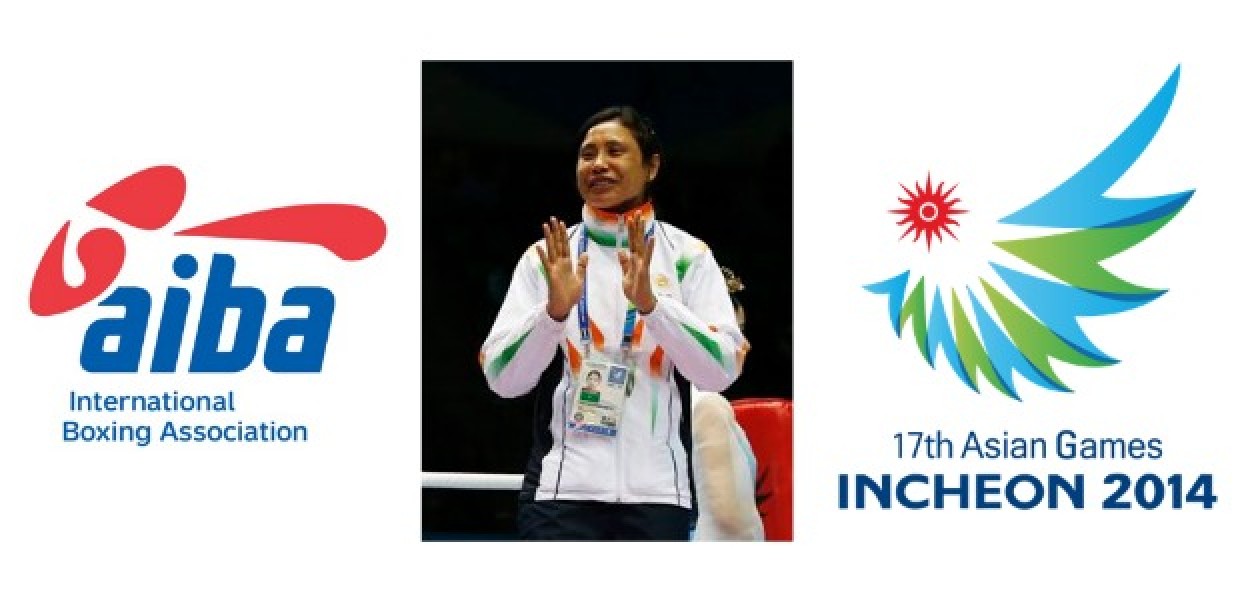 Print

Published 30 October 2014 | Authored by: Manali Kulkarni

On October 1, 2014, after the 57-60 kg semi-finals for Women's Boxing at the 17th Asian Games1 in Incheon, Sarita Devi rejected her medal and attempted to present it to the silver medalist, South Korea's Park Ji-Na. Through this action, Devi was protesting that she deserved the medal and had won the fight, though the judges unanimously ruled in Ji-Na's favor.2

Devi's actions were seen as unsportsmanlike to the Olympic principles and international boxing exceptions of conduct, pursuant to Article 3.1 of the International Boxing Federation (AIBA)3 Disciplinary Code, which states:

"...(e) at all times behave with respect towards each other;
(f) respect the principles of honesty, integrity and sportsmanship; and
(g) act in accordance with the principle of fair-play."4

With that, Devi apologized for her actions a few days later, after which the Olympic Council of Asia (OCA)5 closed Devi's incident by issuing her with a "strong warning".6 However, following Article 3, 'Principles of Conduct', of the AIBA Disciplinary Code on provisional suspensions, the AIBA sent Devi's case to their Disciplinary Commission, awaiting a decision on how to proceed with Devi's incident at the Asian Games.7

As of October 21, 2014, the AIBA Disciplinary Commission "provisionally suspended" boxer, Sarita Devi, three coaches, and Chef de Mission-India, Mr Adille J. Sumariwalla, who were all present at the Asian Games.8 The provisional suspension means that these individuals are "not to allow any of them to participate at all levels of AIBA Competitions, Events and Meetings until further notice," excluding them from the upcoming AIBA Women's World Boxing Championships 2014 in Jeju9 from November 14-25.10

By October 22, 2014, one of the suspended coaches, Messrs Gurbakhsh Singh Sandhu, and Sarita both had stated that they will decide how to proceed after they receive AIBA's formal letter on the suspension, as they have 7 days to reply to the suspension letter.11

As of October 25, 2014, Devi wrote to Boxing India (BI) about her incident. Devi explained that the content of the letter to AIBA remains confidential, and that it will be sent to AIBA by BI. Devi remains optimistic on her chances for competing in the upcoming AIBA Women's World Boxing Championships12, claiming that if her suspension is lifted by the end of the month, she could still participate. 13

BI confirmed on October 27, 2014 that it will ask the AIBA to lift Devi's suspension based on her previous issued apology for her behavior, and her "impeccable past disciplinary record" should hold as sufficient grounds to end Devi's suspension.14

An added complication came with the AIBA also suspending Sumariwalla, Chef de Mission- India. IOA's Secretary General Rajeev Mehta stated that Sumariwalla's suspension was an "insult to the country". He further confirmed that the Indian Olympic Association (IOA)15 will be addressing a "protest letter" to the International Olympic Committee (IOC)16 and OCA, arguing that AIBA's actions in the provisional suspension were "against the autonomy granted to the National Sports Federations (NSFs) and the IOA under the Olympic Charter"17, presumably alluding to Article 6 of Chapter 418 of the Olympic Charter, which mentions the IOA's autonomy.

The IOA and Ministry of Youth Affairs and Sports19met on October 28, 2014 to discuss Devi's situation to consider options on how to lift her suspension. The IOA did clarify that though BI is not affiliated with the IOA yet, both the Sports Ministry and IOA will try to help Devi on this matter.20

The Sports Secretary, IOA President, Secretary General, and BI President, along with AIBA representatives from India all attended the October 28 meeting. BI was asked by the Sports Secretary, Ajit Sharan, to "prepare the replies of Sarita Devi and the coaches to present a collective stand before the AIBA". Sports Authority of India's (SAI's)21 Executive Director (Teams), Sudhir Setia, explained that the Sports Secretary is willing to assist Devi and her coaches as needed to revoke their ban as quickly as possible. Setia confirmed that to consider taking Devi's case to the Court of Arbitration for Sport (CAS)22 would be "pre-mature" at this stage.23

With the meeting taking place earlier in the week, it is too soon to see conclusive results on Devi's ban. Based on BI's actions going forward, the coming weeks should clarify whether Devi's ban will be revoked in time for her to compete the upcoming AIBA Women's World Boxing Championships in Jeju.
Related Articles
About the Author

Manali is the COO at LawInSport and executive contributor of the editorial board for LawInSport. She holds an LLM in Sports Law from Nottingham Law School (Nottingham Trent University).
This email address is being protected from spambots. You need JavaScript enabled to view it.