Growing concerns voiced over Boxing India's temporary approval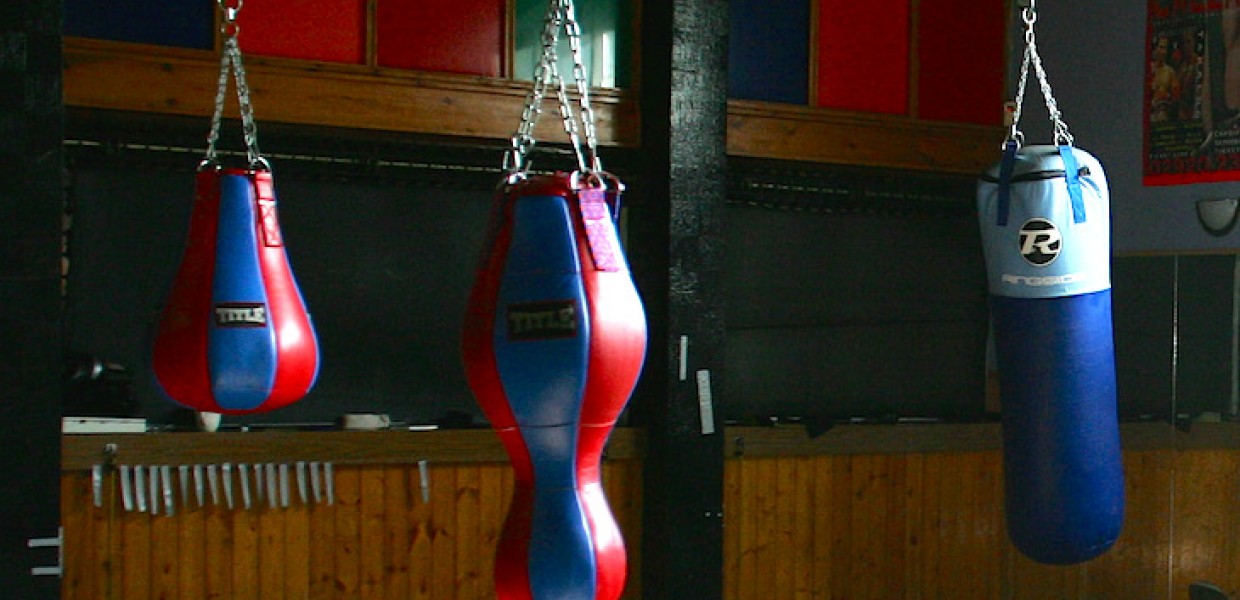 Print

Published 20 June 2014 | Authored by: Manali Kulkarni

This week's Indian sports law update takes a look at two on-going boxing matters, both concerning the

International Boxing Association's (AIBA's) 1

provisional approval of Boxing India and the

Indian Olympic Association (IOA) 2

president's involvement in the process. The first part addresses the IOA Secretary General's remarks about the lack of correspondence between the IOA president and the IOA executive committee and explains the complications of the AIBA's application of its Statutes when

provisionaly approving Boxing India. The update continues by summarizing the conflict between the AIBA and

Hockey India's (HI) 3

general secretary, Narinder Batra, resulting from Batra's statements on AIBA's decision on Boxing India.
IOA Secretary General questions Boxing India's temporary approval
After being
recognized
by both the IOA and the AIBA, Boxing India: Bout Outside the Ring
4
, was provisionally approved, as of May 16, 2014, as the National Member Federation temporarily governing boxing in India until a new federation is formally established.
5
Since the Indian Boxing Federation (IBF) was suspended by the AIBA in March 2014
6
, Indian boxers have been competing under the AIBA flag for international competitions. By approving Boxing India, the AIBA and the IOA permit Indian boxers to compete under the Indian flag with an established governing body for the sport in India. This is significant in with the upcoming Commonwealth and Asian Games. Boxing India will remain provisionally approved until it holds a General Assembly for new elections
7
, which - under
Chapter 10 of the 'AIBA Bylaws'
8
and Rule 29 of the
Olympic Charter
9
- must be approved by the international federation (AIBA) and the national Olympic Committee (IOA) to be "
recognised
" as a national federation.
However, the IOA's secretary general, Rajeev Mehta, has voiced his concerns about the IOA president, N Ramachandran, supporting the AIBA's decision to temporarily approve Boxing India. Mehta claimed that Ramachandran did not consult the rest of the IOA executive committee when the president approved Boxing India
10
, which Mehta argues is a violation of the
AIBA Statutes
.
11
Mehta wrote in a letter to Ramachandran about the matter:
"There is no power with president/secretary general/treasurer to recognise any federation. The power lies with General Assembly (of the IOA). This may be noted strictly and we should not be seen in violation of our own statutes," he said in the letter with copies marked to all IOA Executive Committee members.12
"By giving authority to international federations to directly recognise NSFs [National Sports Federations] in India -- the IOA should shut down its office. This is the responsibility of NOC (National Olympic Committee) and not of the international federation."13
According to correspondence between Mehta and Ramachandran from June 9, 2014 , Ramachandran had confirmed that he had not approved Boxing India. However, the AIBA had stated in an email from May 19, 2014 that Ramachandran had in fact shown his support for Boxing India at that point.14
Mehta had advised Ramachandran in a message from May 21, 2014 to resolve this possible misunderstanding concerning his approval of Boxing India.15 However, Ramachandran has not given an official reply to Mehta or his approval of Boxing India yet.
In addition to the president's controversial decision, there was some inconsistency in communication between the AIBA and the IOA when the approval process for Boxing India was first initiated.16 The AIBA later replied to this confusion, explaining that it had sent the IOA a message, though it had not been shared with the entire IOA Executive Committee.17 Mehta revisited this matter in his concerns last week, explaining that due to the lack of correspondence between the AIBA and IOA, the AIBA had not received the IOA Executive Committee's approval during its process, violating AIBA Statues.18
Based on
Part B of Section 10.1 of the AIBA Statutes
, any organization applying for provisional membership must submit a document from the "
National Olympic Committee, Ministry of Sports and/or the Sports Council
" approving the association for overseeing boxing in the specific country and confirming the "
identity
" of its members as well as officers.
19
10. REQUEST AND PROCEDURE FOR ADMISSION
10.1 An application to the Executive Committee to be admitted as a Provisional Member must be sent to the AIBA Headquarters and must include the following:
(B) an official document of the competent authorities, such as the National Olympic Committee, Ministry of Sports and/or the Sports Council of the relevant country attesting that the applicant supervises boxing in the relevant country and which confirms the identity of the members and officers of the applicant.

20
Mehta is using this Section of the AIBA Statues to demonstrate that the AIBA cannot approve a provisional member without a document stating the IOA Executive Committee's approval of the applying association; the IOA president's approval alone will not suffice under the AIBA Statutes. It appears that the IOA has not provided such a document in this case.
Ramachandran and the AIBA have yet to provide official statements about the IOA president's involvement and the AIBA's approval process.
AIBA plans to sue Hockey India's General Secretary for "baseless" accusations
The IOA Secretary General's remarks towards the AIBA's approval of Boxing India were not the only allegations against the AIBA and Boxing India . At the end of May, Hockey India general secretary, Narinder Batra,
publicly accused AIBA
of accepting a significant amount of money for approving Boxing India.
21
Batra claimed to have voiced his allegations for two main reasons. First, he was concerned about the long term impact of AIBA accepting money to approve Boxing India would have on sports bodies and Indian sport. Secondly, he was not in favor of
Indian Olympic Association (IOA)
president, N Ramachandran, approving Boxing India without trying to stop the
alleged monetary transaction
that took place during Boxing India's approval process.
22
Although
AIBA's Executive Director Ho Kim
called Batra's allegations "
lies
"
23
, Batra claims that his statements are not "
baseless
".
24
Regarding the impact that AIBA's alleged action would have on Indian sport, Batra said: "
[i]t is rumoured and trust me there is no smoke without fire, that a big amount has been given to the international federation to formally approve Boxing India as a registered boxing association. I have grave concern because it will directly have a bearing on all the sports bodies in the future

.
"
25
As for the second part of Batra's concerns involving the IOA president, Batra stated, "
Not only the government, but our IOA president should also take the issue very seriously. According to our sources, he had gone to Lausanne to settle this matter a month back. He met the AIBA chief Ching-Kuo Wu and his only aim is to bring squash in the Olympic fold. However, he should not sacrifice Indian sports for his vested interests." He continued, "President saab if you don't have the spine then please don't spoil Indian sports. Don't ruin Indian sports under
International Olympic Committee
(IOC) and
Olympic Council of Asia
(OCA) pressure."
26
Batra was also not convinced about the transparency in the motives behind approving Boxing India, stating that: "The reason behind it is that two business houses are working together to form a federation and that itself is questionable. If business houses sponsor a sport, it's fine but displaying this kind of money power to buy and sell federations is a wrong step for Indian sport."27
Batra concluded with his concerns about how qualified Boxing India was as the temporary federation for Indian boxing, stating, "The people who are in charge of this league have been handed the federation as a gift by AIBA to make up for their losses while staging the international league. Is India a guinea pig which will be run by a federation?"28
Batra noted that before this situation with AIBA and Boxing India arose, "boxing till now was none of my [Batra's] business."29 AIBA's Executive Director Ho Kim expressed his surprise at hearing Batra's comments, as it appears that Batra has no previous background with Indian boxing. Kim said, "Mr Batra should be ashamed of questioning the integrity of AIBA as he has obviously absolutely no idea of the way our International Federation operates, of AIBA Ethics and principles of transparency. In addition, his criticism of Mr Narayan Ramachandran, President of the Indian Olympic Association, are also totally unfounded."30
The AIBA officials have claimed that Batra's comments are not true and have no substantial foundation. AIBA plans to sue Batra for these allegations, though the specifics about their plans for legal action have yet to be disclosed. Batra replied that he had been "threatened to withdraw his comments,"31 and added that he would not be withdrawing his statements under any circumstances.32
The AIBA is still awaiting Batra to send any evidence relating to these accusations as well as an explanation on the reasoning for his public allegations towards AIBA's decision, as the AIBA decides how to proceed.33 On June 3, 2014, the AIBA confirmed that it has yet to received an apology or evidence from Batra. The AIBA additionally explained that their legal team is looking into the matter, though any legal action will be dropped only after Batra has apologised for his statements.34
Related Articles
About the Author

Manali is the COO at LawInSport and executive contributor of the editorial board for LawInSport. She holds an LLM in Sports Law from Nottingham Law School (Nottingham Trent University).
This email address is being protected from spambots. You need JavaScript enabled to view it.