Hockey India evaluates conduct violations and Jadeja's misconduct appeal heard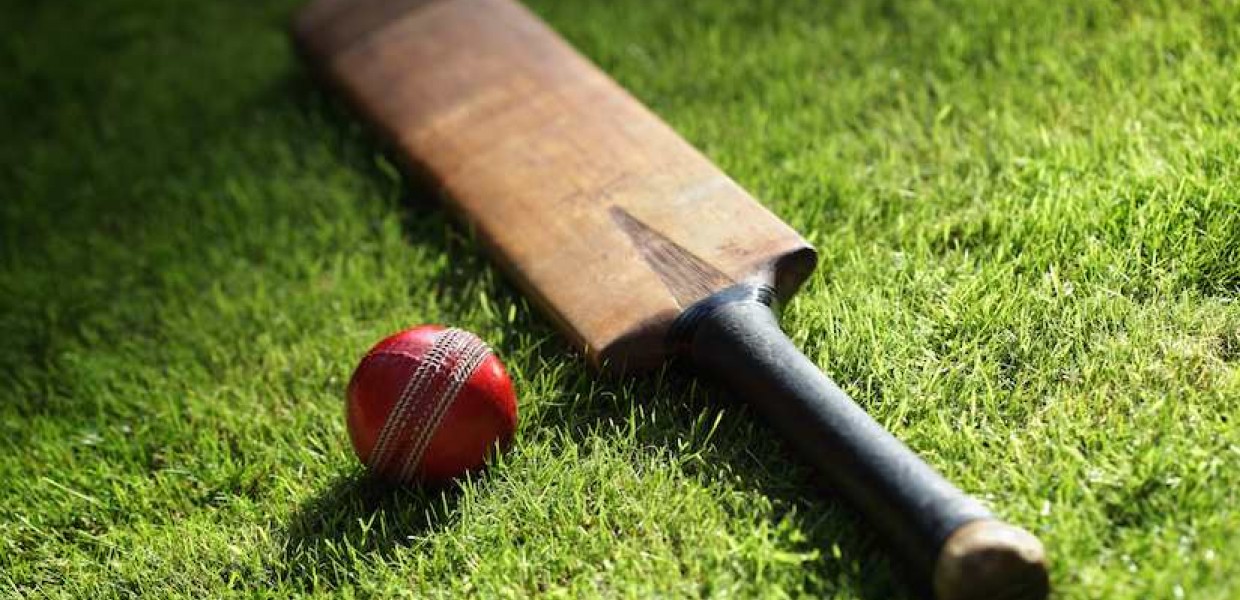 Print

Published 11 August 2014 | Authored by: Manali Kulkarni
Hockey India's Disciplinary Committee addresses Code of Conduct violations
At the end of July, HI held four Athletes and Members Disciplinary/ Disputes Committee meetings to evaluate four violations under the HI Code of Conduct.

First violation
Tripura Hockey5 selected five female players for the 4th Hockey India Sub-Junior Women National Championship (B Division), which took place from May 15-25 2014 in Haldwani, Uttarakhand. The five chosen players were not, however, from within the State of Tripura's jurisdiction. In this situation, Tripura Hockey should have obtained a No Objection Certificate (NOC) from HI, the national federation, before proceeding with such a selection.6
After unanswered warnings and reminders to the Working President, Senior Vice President, and General Secretary of Tripura Hockey, the HI Committee decided to propose that Tripura Hockey's leadership resign because of the lack of efforts to resolve this incident and for not having a NOC in their possession. Article 3 of Hockey India's Code of Conduct states: "Players and Officials are required to obtain a No Objection Certificate (NOC) from Hockey India before playing for any foreign team/club etc other than Hockey India or their register Member Unit."7 The section titled, "Breaches of Code and Sanctions"8, in HI's Code of Conduct explains that HI will take appropriate action after a breach of the Code has been reported.
It should be noted that , under Article 4, "Issuing No-Objection Certificates"9, of the International Hockey Federation (FIH)10 "Regulations on Sanctioned and Unsanctioned Events", all decisions with regard to issuing NOCs are left to the discretion of the National Association.
Second violation
The second issue concerned Mr. Kukoo Walia, Vice-Chairman of Hockey India Umpire, Technical, and Competitions Committee, who tampered with the results of physical test (beep test) of two international umpires from July 2, 2014. Details about fitness requirements for umpires and specifics on the beep test are outlined under Article 6, "Fitness", of the FIH's International Umpires Handbook11. Mr. Walia manipulated the results to benefit the two umpires. Since, then
Third violation
In the third issue, Hockey India's Committee also confirmed that, starting July 27, 2014, a three-month ban will be imposed on Ramesh N, a ICF Chennai player, for violating HI's Code of Conduct. Ramesh's violation occurred on May 26, 2014 during the the Laxmi Ammal Memorial 6th All India Hockey Tournament 2014 between ICF Chennai and Pioneer Core Training Centre Bangalore.12
Fourth violation
The fourth and final violation discussed occurred on June 18, 2014 during the 92nd All India Trades Cup Hockey Tournament 2014 when the coach, manager, and five players of Punjab Police hockey team
13
behaved inappropriately with the match officials, by abusing, and later threatening the officials after the match.
14
Article 815 of the HI Code of Conduct establishes the standard of behavior expected of all players and officials, warning against abusing Officials. When teams do not agree with the Match Official's decision, the HI Code of Conduct directs the teams to follow, Article 13, which states: "Be respectful to tournament organizers and officials, accepting their decisions and using the formal protest and appeal process where there is disagreement."16
Based on the details on the incident and HI's behavior rules, Hockey India's Committee has issued a 9-month ban, starting July 27, 2014, on all five of the involved players, Simranjit Singh, Jasbir Singh, Satvinder Singh, Baljit Singh and Amit, for committing a Level 2 offence under the FIH Tournament Regulations. A Level 2 Offence17, as presented under Appendix 12, "FIH- Code of Conduct, Guideline Sanctions", of the FIH Code of Conduct, results in suspension from a minimum of two matches; the examples of a Level 2 Offence center around behavior involving acts of violence, threats against umpires, or physical assault (without injury) against other players, official, or spectator.

The team coach, Mr. Surjeet Singh, and team manager, Mr. Jaspreet Singh, will also face a one-year ban, which started from July 27, 2014, for violating the Code of Conduct and for not effectively supervising their players.18

The individuals involved in these cases can all appeal their respective decisions to the Chairman of the Hockey India Members/Athletes Grievance Redressal Committee within 30 days.19
Anderson and Jadeja not found guilty at August 1 hearing; ICC will not appeal decision
On July 25, 2014, Jadeja was found guilty of a Level 1 Offence under the ICC's Code of Conduct for Players and Player Support Personnel (The Code)20 for his alleged actions during an altercation with Anderson at the July 10 test match at Trent Bridge.21

The Board of Control for Cricket in India (BCCI)22 subsequently appealed Jadeja's decision, and the appeal was heard on 1 August by Judicial Commissioner His Honour Gordon Lewis, being combined with Anderson's Level 3 Offence disciplinary hearing for his alleged actions during the same altercation.

Jadeja was entitled to appeal (notwithstanding the wording of article 8.1.1 of the Code which states Level 1 offences cannot be appealed) because he was initialy charged with a Level 2 Offence (which was only reduced to a Level 1 offence during the Match Referees initial hearing); and as appeals are heard "de novo" (i.e. over again from the beginning - as per Article 8.2.3.323 of the Code), the Judicial Commissioner accepted the appeal of the initial Level 2 charge (as noted in the full decision.24)

The six-hour hearing on August 1, 2014 resulted in the Judicial Commissioner finding both players not guilty. Anderson was found not guilty of a Level 3 Offence, and the BCCI's appeal was successful in dismissing Jadeja's initial charge of a Level 2 Offence. 25

The Judicial Commissioner's stated that he was not "comfortably satisfied" (the degree of understanding required to discharge the Code's burden of proof - see article Article 6.1 of the Code) of the actual sequence of events that took place between Anderson and Jadeja owing to disagreements between witness testimonies and lack of video evidence, and was therefore unable to find either man guilty.26

Under Article 8.3.227 of the Code, the only parties who can appeal a decision for a Level 3 Offence are those found guilty or the International Cricket Council's (ICC's)28 CEO. With neither Anderson nor Jadeja found guilty, the BCCI has no right to appeal, and the ICC CEO, Dave Richardson, is the only person who can appeal at this point.

The BCCI wrote to Richardson, on August 5, 2014, asking the ICC to appeal Lewis' decision29from the August 1 hearing. As of August 6, the ICC has confirmed that it is satisfied with the "exhaustive and thorough" disciplinary processes, and the process of decision making that was employed, and thus finds no basis for an appeal.30
Related Articles
About the Author

Manali is the COO at LawInSport and executive contributor of the editorial board for LawInSport. She holds an LLM in Sports Law from Nottingham Law School (Nottingham Trent University).
This email address is being protected from spambots. You need JavaScript enabled to view it.