IPL corruption hearing, Dhoni's alleged spot-fixing involvement, and Hockey India to implement FIH rules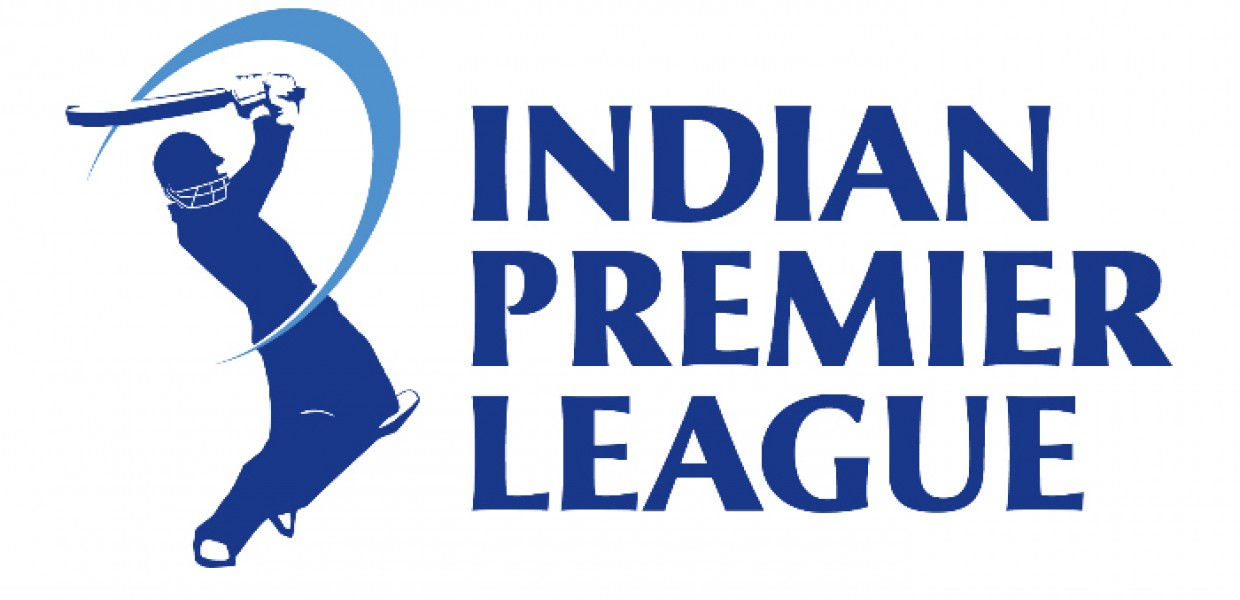 Print

Published 03 April 2014 | Authored by: Manali Kulkarni

In this week's Indian Sports Law Blog, Manali Kulkarni reports on the topical legal issues in India sport including: IPL corruption case hearing; Srinivasan position at as the ICC chairman position; MS Dhoni faces accusations for involvement in IPL spot-fixing case; doping in Indian horseracing; and, Hockey India to implement FIH rules and address Harbir Singh Sandhu's case.
IPL Corruption Case Hearing: Supreme Court appoints Gavaskar, while neither the IPL nor its teams are suspended
On Friday, March 28, 2014, the Supreme Court reached a decision on the IPL corruption case, according to an ESPN CricInfo article. The Court decided to replace N.
Srinivasan, former BCCI chief, with Sunil Gavaskar, a BCCI commentator and former Indian cricket captain. According to an NDTV Sports article, N. Srinivasan's "position was deemed untenable" after Srinivasan's son-in-law was found guilty for his involvement in last year's IPL spot-fixing case.
Gavaskar will be interim BCCI president, overseeing this year's IPL tournament, and the other projects will be managed by vice-president, Shivlal Yadav. According to an NDTV Sports, Gavaskar has already received a letter from the Cricket Association of Bihar secretary Aditya Verma, questioning the reputation of the current IPL COO, Sundar Raman, because of his alleged involvement in the IPL 2013 betting scandal, and for filing a public interest litigation (PIL) against the original two-member IPL probe committee for being unconstitutional. Gavaskar, nor the BCCI board, has addressed this new case concerning current IPL leadership.
The second part of the IPL case hearing related to the exclusion of the IPL teams, Chennai Super Kings (CSK) and Rajasthan Royals (RR), as well as the possibility of cancelling the entirety of IPL 2014. Both of these teams faced major allegations regarding betting and corruption in IPL 2013's spot-fixing case and were further exposed in the Mudgal IPL Probe Committee Report. The Court has decided not to cancel the IPL this year and will allow all teams to play, including CSK and RR. However, the Court has directed N. Srinivasan's Indian Cements', who owned CSK, employees to have "no role in the BCCI except as players or commentators."
According to a Financial Express article, if the Supreme Court had canceled IPL 2014, Multi Screen Media (MSM), which is the "host broadcaster for IPL" would have lost approximately Rs 1000 crore (100m in GBP) in "advertising revenue", while the BCCI itself would have lost Rs 150 crore (15m in GBP).
The Supreme Court explained that "it would reserve its final judgement till all hearings are complete." The next hearing is scheduled for April 16, 2014 when the BCCI's counsel will present its arguments. (See previous blog for details on the IPL Corruption Case).
Source articles:
https://www.espncricinfo.com/indian-premier-league-2014/content/story/731955.html
https://sports.ndtv.com/indian-premier-league-2014/news/222443-supreme-court-wont-stop-ipl-gavaskar-to-be-president-for-duration-of-the-tournament
https://www.financialexpress.com/news/sponsors-seek-cover-as-supreme-court-bowls-an-ipl-googly/1236394
---
Srinivasan continues to represent BCCI and plans for ICC chairman position
Despite Srinivasan's exclusion from BCCI leadership, neither his position with the ICC representing the BCCI, nor his plans for ICC chairman in July, will be affected, according to an ESPN CricInfo article. The Supreme Court did not "pass an order on the subject since it was an "internal" matter of the BCCI." Srinivasan will attend the ICC meeting on April 9 and 10 in Dubai; one of the discussion points at the meeting is Srinivasan's "elevation as the ICC chairman."
ESPN CricInfo's article further explained that the standard process for BCCI's representation in the ICC is for the BCCI president to be "inducted onto the ICC board and the secretary attends the ICC Chief Executives Committee meetings. The president also nominates the BCCI's representative at ICC meetings at every AGM." It is difficult to determine whether the BCCI will nominate Srinivasan this year. Without that nomination, the amendment pertaining to a BCCI nominee taking over as ICC chairman "will have to be ratified during the ICC's annual conference in June." Unless there is an objection from other Full members regarding Srinivasan representing the BCCI, Srinivasan's current status and plans with the ICC remain unchanged.
Source article:
https://www.espncricinfo.com/india/content/story/732237.html
---
Dhoni faces controversial accusations for involvement in IPL spot-fixing case
According to an NDTV Sports article, the captain of the IPL team Chennai Super Kings (CSK) and Indian cricket team, MS Dhoni, is accused of making a false statement before an inquiry committee appointed by the Supreme Court and of describing Gurunath Meiyappan - CSK official accused of spot-fixing and betting - as a "cricket enthusiast." Another NDTV Sports article from last Sunday explained that because Srinivasan had also described Meiyappan as a "cricket enthusiast," and Dhoni allegedly knew about Meiyappan betting, Dhoni's statement may have been a means to cover up Meiyappan's actions. Senior Counsel, Harish Salve, explained that because "it is in IPL definition that cover up is part of corruption," Dhoni "will be answerable if an enquiry is ordered" about this alleged attempt of covering up information relating to the IPL 2012 scandal.
It appears that Dhoni may have offered to resign as captain of the IPL team CSK because of these allegations, which he claims are untrue. The BCCI senior counsel argued that these accusations are false and that Dhoni did not lie to the probe committee. BCCI's lawyers further explained that Dhoni has been "wrongfully vilified" and that "Mr. Dhoni did not make that statement."
Source articles:
https://sports.ndtv.com/indian-premier-league-2014/news/222475-mahendra-singh-dhoni-offers-to-quit-as-chennai-super-kings-captain-reports
https://sports.ndtv.com/indian-premier-league-2014/news/222464-ms-dhoni-is-answerable-for-lying-to-ipl-scam-probe-panel-harish-salve
https://sports.ndtv.com/indian-premier-league-2014/news/222444-bcci-defends-mahendra-singh-dhoni-in-supreme-court
---
Former jockey's racehorses test negative, grounds for appealing his suspension
Attempting to "clear his name in the Bullseye Case," renown jockey Pesi Shroff's 59 race horses "tested negative for anabolic steroids and sex hormones," according to a Times of India article. The Royal Western India Turf Club (RWITC) ordered these tests after deciding to suspend Shroff for nine months as "his filly Bullseye tested positive for boldenone last December." Shroff will remain suspended from March 29 to December 31, 2014.
The Court will continue reviewing this case during these suspended months as it receives more information from police investigations. Additionally, Shroff has filed a police complaint on the basis that the positive testing of Bullseye was an act of sabotage. He has also filed an appeal for his suspension with the Board of Appeal of the RWITC, which has yet to declare a date for his hearing.
The Animal Welfare Board of India (AWBI) continues to investigate the Bullseye case.
Source article:
https://timesofindia.indiatimes.com/sports/more-sports/others/Pesi-Shroffs-horses-clear-test/articleshow/32871365.cms
---
Hockey India to implement FIH rules and address Harbir Singh Sandhu's case
After being recognized in February 2014 as the National Sports Federation for Indian hockey, Hockey India (HI) will be making changes, based on the International Hockey Federation's (FIH's) guidelines, for Hockey India's "domestic competition starting June 1 this year," according to a Times of India article. As of September 1, 2014, HI will abide by FIH rules such as enforcing 15-minute quarters rather 35-minute ones, with 40-second time outs for penalty kicks and after goals. Also, Sports Mechanics will "provide video analysis to each of the four national teams." Five new academies will be added, and Hoc-Key membership will be introduced for under-15 teams. The tournament director will now be Bjorn Isberg and Craig Gribble will be Umpire Manager for the Hero Hockey India League 2015. Hockey Andhra Pradesh (HAP), originally established in September 2009 to represent Hyderabad Hockey Association, Andhra Hockey Association and Andhra Pradesh Women's Hockey Association, will now be an Associate member rather than a permanent member for "changing their president without any prior intimation to the parent body." HI also decided to "disaffiliate" Hockey Hyderabad (HH), who, after forming their own association independent of HAP in October 2009, was a member of HI in Hyderabad before this decision; HH will now not be able to participate in any HI national championships. Hockey Delhi will also be disaffiliated because "they changed their president and constitution without prior intimation or approval."
The HI's executive committee meeting also addressed the situation concerning Harbir Singh Sandhu's denied visa application for his participation in the Glasgow Commonwealth Games 2014. According to an Indian Express article, after Harbir's visa application was denied a week ago Saturday on the basis of his background check, "India threatened to withdraw the men's hockey team from the Glasgow Commonwealth Games." Harbir Singh is the only athlete "who was denied visa out of a provisional list of nearly 700 athletes for the Glasgow Games." HI later discovered that Harbir's visa application had been rejected twice before, once because of "faulty paperwork," and was also rejected for the London Olympics in 2012.
An IBN Live article from the early stages of this case explained that the Commonwealth Games Associations Relations Manager Robert Vergouw wrote a letter to the Indian Olympic Association's president and secretary, explaining that "one of your delegation members (Harbir Singh Sandhu) has had his request for a Glasgow 2014 accreditation refused due to a UK Home Office Background Check (BGC) result," without giving a specific reason for denial yet, relating to the results of the background check.
At the meeting, HI decided that its secretary general, Narinder Batra, would consult with the Indian Olympic Association (IOA) in order to proceed further. On March 30, 2014, HI announced that it would "abide by" the IOA's decision on this case, according to a DNA article. IOA has yet to announce an official decision regarding Harbir Singh's case.
Source articles:
https://timesofindia.indiatimes.com/sports/hockey/top-stories/New-FIH-rules-to-be-introduced-in-India-from-June-1/articleshow/32910666.cms
https://indianexpress.com/article/sports/sport-others/after-threatening-cwg-pullout-hi-forced-to-tone-down-in-harbir-visa-issue/
https://www.dnaindia.com/sport/report-hockey-india-hi-likely-to-abide-by-indian-olympic-association-s-ioa-on-harbir-case-1973439
Related Articles
About the Author

Manali is the COO at LawInSport and executive contributor of the editorial board for LawInSport. She holds an LLM in Sports Law from Nottingham Law School (Nottingham Trent University).
This email address is being protected from spambots. You need JavaScript enabled to view it.