15 European countries sign anti match-fixing treaty; AIFF to ban cellphones in dressing rooms
Weekly Media Recap 15-21 September 2014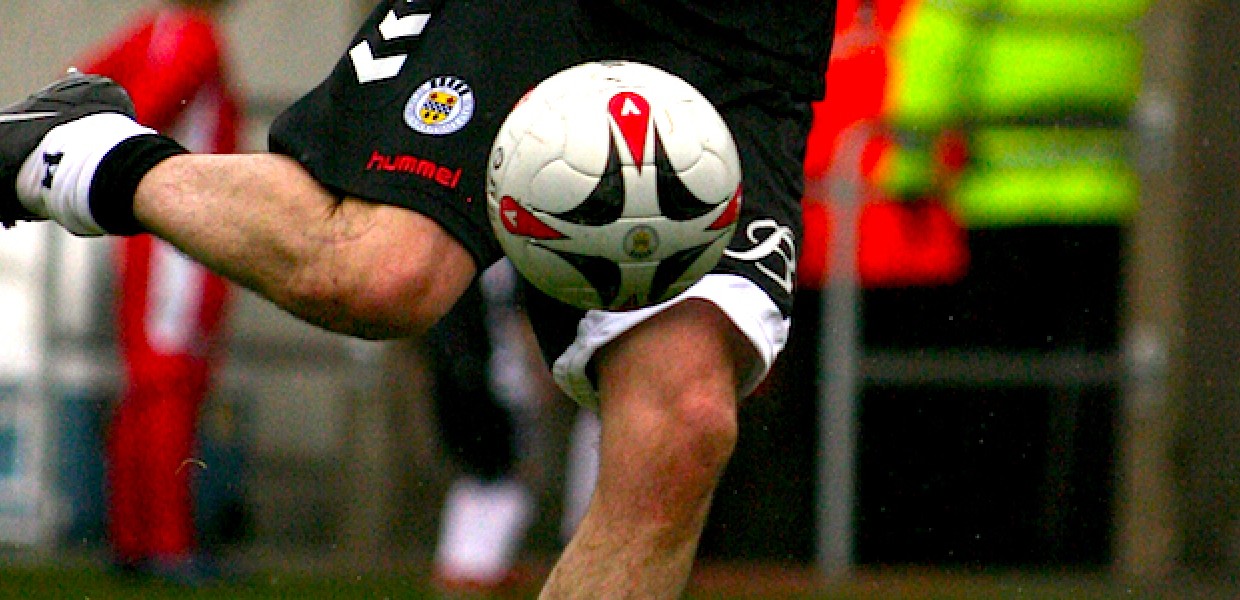 Print

Published 23 September 2014

The media this week has focused on two main cases of good practice. On the one hand, the signing by 15 European countries of a Council of Europe treaty which agrees to improve international cooperation between law enforcement agencies, sports governing bodies, and betting operators. On the other hand, the new draft regulations by the All India Football Federation to ban the entry of club owners and the use of cellphones from dressing rooms.

Additionally, this week's media recap includes four current investigations in four different countries; Denmark, Singapore, Spain and the United Kingdom. In the Spanish investigation, football players reported and are now testifying against a fellow player for alleged match-fixing. This is a strong portrayal of footballers' commitment to sports' integrity, and reinforces INTERPOL's key phrase for players, coaches and referees: Recognize, Resist and Report.
CURRENT INVESTIGATION
Denmark
Danish police have charged a 27-year-old man with serious fraud for fixing two matches in Denmark's second-tier football league four years ago. Prosecutor Per Justesen said Thursday that the man, who was not identified, was one of six suspects in a match-fixing scheme involving an unnamed Filipino organization. Four of the suspects are players with Danish club Hvidovre. Authorities had earlier said the 27-year-old man gave the Filipino organization information about one of the two games, which was used to bet on the game. The five others remain preliminarily charged — a step short of formal charges — in the case. Justesen would not say whether they would be formally charged.
Source: "Danish police charge man in match-fixing case", 18 September 2014, Associated Press, https://www.sacbee.com/2014/09/18/6717002/danish-police-charge-man-in-match.html
Singapore
Dan Tan Seet Eng, named by prosecutors as the chief of an international match-fixing gang, challenged his detention without trial in Singapore. Tan is seeking a court order against the Home Affairs Minister and a superintendent of the maximum security Changi Prison Complex for a review of his detention, according to papers filed last month with the Singapore High Court. Singapore remanded Tan and three others over alleged match-fixing offenses in October 2013, using powers that allow some suspects to be detained without trial. It's the first time the law, introduced 59 years ago to deal with threats posed by communism and secret societies, has been used for suspected match-riggers. Tan has been identified by Italian authorities and Singapore prosecutors as the head of a match-fixing syndicate. The group was responsible for fixing or attempting to rig 680 games from 2008 to 2011, European police body Europol said last year. Those convicted in the city for match-fixing face a jail term of as long as five years and a fine of as much as S$100,000 ($79,000) for each charge. Singapore's anti-corruption agency investigated over 10 soccer-related graft cases in the last decade with at least six found guilty.
Source: Andrea Tan, "Soccer-fixing boss suspect challenges Singapore detention", 15 September 2014, Bloomberg, https://www.bloomberg.com/news/2014-09-15/soccer-fixing-boss-suspect-challenges-singapore-detention.html
Spain
Jose Vega, former Xerez mid-fielder, is under criminal investigation for match-fixing allegations in relation to a key promotion match, Girona vs Xerez, in May 2013. Although his team surprisingly won 4-2, according to the investigation, he held conversations previous to the match about whether his team would lose on purpose. Vega has not made formal declarations, but other players have already testified. Allegedly, Vega had mentioned to another player that he had been offered 75,000 euros by Girona to let them win. Match-fixing entered the criminal code in Spain in December 2010, and is punishable with up to four years in prison.
Source: Rafael Méndez, "Primer jugador imputado por amaño", 21 September 2014, El Pais, https://deportes.elpais.com/deportes/2014/09/20/actualidad/1411235487_436730.html
United Kingdom
Delroy Facey, a former Premier League footballer has appeared in court after being charged over an alleged match-fixing conspiracy. He was charged with conspiracy to commit bribery earlier this month following a National Crime Agency (NCA) inquiry. Facey was at Birmingham Crown Court for Friday's brief hearing, and is set to re-appear at the crown court for a plea hearing on October 27. Appearing alongside Facey was Moses Swaibu, 25, formerly of non league Brighton-based Whitehawk FC who is accused of one count of the same charge. Swaibu is facing re-trial after a jury failed to reach a verdict in June. Both men are set to be tried over the allegations in April, next year. Facey was one of six men arrested last November after The Telegraph investigated the activities of a Singaporean fixer called Chann Sankaran.
Source: "Former footballer Delroy Facey appears in court over match fixing", 19 September 2014, News Agencies, https://www.telegraph.co.uk/sport/football/news/11109320/Former-footballer-Delroy-Facey-appears-in-court-over-match-fixing.html
GOOD PRACTICE
Council of Europe
Fifteen European countries have signed a treaty pledging better prevention and prosecution of match-fixing and corruption in sports. Germany, Russia and Switzerland were among the signatories on Thursday at a meeting of sports ministers called by the Council of Europe. Thorbjorn Jagland, secretary general of the 47-nation body, says the treaty is "a major step forward for integrity, ethics and transparency in sport." Member states agreed to improve international cooperation between law enforcement agencies, sports governing bodies, and betting operators. Jagland says officials from Israel, Japan and Morocco also attended the conference. UEFA welcomed the treaty as it published a code of conduct agreed with European football leagues, clubs and players' unions. UEFA general secretary Gianni Infantino says "it is important that the states acknowledge that (match-fixing) is a criminal offense."
Source: "European nations sign treaty to fight match-fixing", 18 September 2014, Associated Press, https://www.washingtontimes.com/news/2014/sep/18/european-nations-sign-treaty-to-fight-match-fixing/#
India
The All India Football Federation (AIFF) is in the final stages of preparing fresh regulations that will ban the entry of club owners and use of cellphones from dressing rooms. Until last season, club owners had unrestricted entry to their respective team dressing room, with top officials making an appearance before and during the break, mostly to boost the morale of the players. When the new season kicks off later this year, starting with the Indian Super League that kicks off next month, only "accredited officials" will be allowed entry. The use of cellphones by any player in the dressing room, except the manager for official purposes, will also be banned as AIFF seeks to strictly implement the new anti-corruption measures to combat match fixing. It was only last month that the AIFF appointed Javed Siraj as the Integrity Officer, keeping in tune with Fifa and AFC's mandate to combat corruption and match-fixing in the sport. The Integrity Officer is the single point contact on all matters of integrity in Indian football. Siraj, a former CBI officer, has suggested a host of measures to combat possible malpractices but the entry and exit of club owners has been drawn from previous AFC regulations.
Source: Marcus Mergulhao, "AIFF bans cellphones in dressing rooms to combat match fixing", 18 September 2014, Times of India, https://timesofindia.indiatimes.com/City/Goa/AIFF-bans-cellphones-in-dressing-rooms-to-combat-match-fixing/articleshow/42740187.cms
Russia
The Russian government has announced on Monday that the Council of Europe Convention on the Manipulation of Sports Competitions has been approved and submitted to the president for signing. The government discussed and approved a resolution to this effect, submitted by the Ministry of Sport, at its meeting on September 11. The Council of Europe Committee of Ministers adopted the convention July 9, 2014. The convention was initiated by the Council of Europe member-states and international organizations that stand for an increased role of government regulation in preventing fixed games, including the International Olympic Committee and the Union of European Football Associations (UEFA). The purpose of the convention is to combat corruption by promoting "national and international cooperation against manipulation of sports competitions between the public authorities concerned, as well as with organizations involved in sports and in sports betting."
Source: "Russia approves convention on manipulation of sports competitions", 15 September 2014, RAPSI, https://rapsinews.com/anticorruption_news/20140915/272110551.html
ILLEGAL BETTING
Hong Kong
Hong Kong has ruled out Singapore-style measures to stifle the multibillion-dollar online gambling business, amid growing fears internationally about its connections to organised crime. Draft legislation allowing Singaporean authorities to block access to unlicensed betting websites was introduced this month to tackle a global business that according to a Sunday Morning Post investigation has significant ties to Hong Kong and Macau. A spokesman for the Home Affairs Bureau, which is ultimately responsible for gaming laws in Hong Kong, said sufficient legislation was in place and it would not go down Singapore's road. "Respecting freedom to access information, we do not block one's internet access," a spokesman said. "We have adopted a multipronged strategy which includes regulation, law enforcement, public education and provision of counselling and treatment services." The Lion City's move comes amid a growing global drive to crack down on soccer match fixing, which has seen investigations in Asia - including Hong Kong - and across Europe. Hong Kong police made 192 arrests in illegal bookmaking operations in the first half of this year. Following arrests made during an investigation into local soccer match fixing, the Hong Kong Football Association hired fraud monitoring consultancy Sportradar to track games.
Source: Patrick Boehler, Bryan Harris and Niall Fraser, "Illegal gambling sites will not be blocked in Hong Kong", 21 September 2014, South China Morning Post, https://www.scmp.com/news/hong-kong/article/1597108/hong-kong-regulators-rule-out-blocking-access-illegal-gambling
Regulated betting industry
The regulated betting industry, represented by the ABB (Association of British Bookmakers), EGBA (European Gambling and Betting Association), ESSA (Sports Betting Integrity) and RGA (Remote Gambling Association) has published a report entitled Sports Betting: Commercial and Integrity Issues to help inform the wider debate. The report is a comprehensive and evidence-based resource and analysis that provides a vital insight into the important symbiotic commercial and integrity relationship between the sporting and betting sectors. It also highlights how the growing global sports betting market has led policymakers within national and transnational institutions to be drawn into a complex commercial and integrity debate. Khalid Ali, ESSA Secretary General, stated that: "The report corroborates much of what the regulated betting sector has been advancing for over a decade; attacks on the integrity of sport are principally directed by organized criminal groups seeking to exploit the vulnerabilities of sports' own participants often from poor governance. Regulated betting operates are actually the potential victims of such fraud, immediately questioning the rationale behind the 'sports right' approach, which has been widely criticised in a recent report for the European Commission as being inefficient and having numerous practical and operational flaws, along with a number of legal obstacles within the EU."
Source: Ted Menmuir, "Industry bodies publish report on sports betting commercial and integrity issues", 15 September 2014, SBC News, https://www.sbcnews.co.uk/sportsbook/2014/09/15/industry-bodies-publish-report-on-sports-betting-commercial-integrity-issues/
LEGISLATION
Serbia
Serbian Minister of Youth and Sports Vanja Udovicic said on Friday that the amendments to the Law on Sports would expand the mandate of the National Council for the Prevention of Violence and Misbehavior at Sport Events to cover the prevention of match fixing. "We will propose that the National Council powers should be extended to coordination of all members relevant for the fight against match fixing at sports events," Udovicic said addressing a conference of sports ministers from Council of Europe member countries. On behalf of Serbia, Udovicic signed the Convention against sport result fixing, which marked the end of the conference in Switzerland. "Serbia's Criminal Procedure Code already contains a clear definition according to which fixing the outcome of sport competitions is treated as a criminal act, and the new amendments to the Law will contribute to complete adjustment of Serbia's legislations to the recommendations of the convention we joined today," Udovicic said.
Source: "Serbia to intensify fight against match fixing", 19 September 2014, InSerbia, https://inserbia.info/today/2014/09/serbia-to-intensify-fight-against-match-fixing/
ODDS AND ENDS
Malaysia
The Malaysian Football Association (FAM) have baulked at the $50 (30 pounds) a match cost of employing Sportsradar to monitor betting practices but are open to cheaper suggestions on how to tackle match-fixing in their domestic leagues. Sportsradar have partnerships with regional confederations UEFA, CONCACAF and the AFC as well as the English Premier League and Bundesliga. The organisation say they process 432 million odds movements per day at over 350 bookmakers in Asia and Europe and were responsible for unearthing a match-fixing scandal in Australia league last year which led to a Malaysian national getting a jail sentence. But the FAM are unsure if the service proves value for money and were hopeful the Swiss organisation would drop their price. Malaysia has struggled to dispel the problems of match-fixing with numerous cases over the years. One of those, goalkeeper Azizon Abdul Kadir who now plays for Police, was called up to the national team by new coach Dollah Salleh for Sunday's friendly loss to Indonesia. Azizon's first start in seven years for the national team following the match-fixing incident drew the ire of Johor FA President Tunku Ismail Sultan Ibrahim. "This is a very disturbing issue and indirectly shows weaknesses in the management," he was quoted as saying by state agency Bernama after the match. "We truly need a coach who can evaluate players based on their performance and merit and not otherwise."
Source: Patrick Johnston, "Match-fixing deterrent too expensive say Malaysians", 16 September 2014, Reuters, https://www.sbs.com.au/news/article/2014/09/16/match-fixing-deterrent-too-expensive-say-malaysians
Related Articles