FIFA outlines plans to ban TPO and new German Sports Betting Association seeks to sure-up online betting
Weekly Media Recap 29 September 2014 - 5 October 2014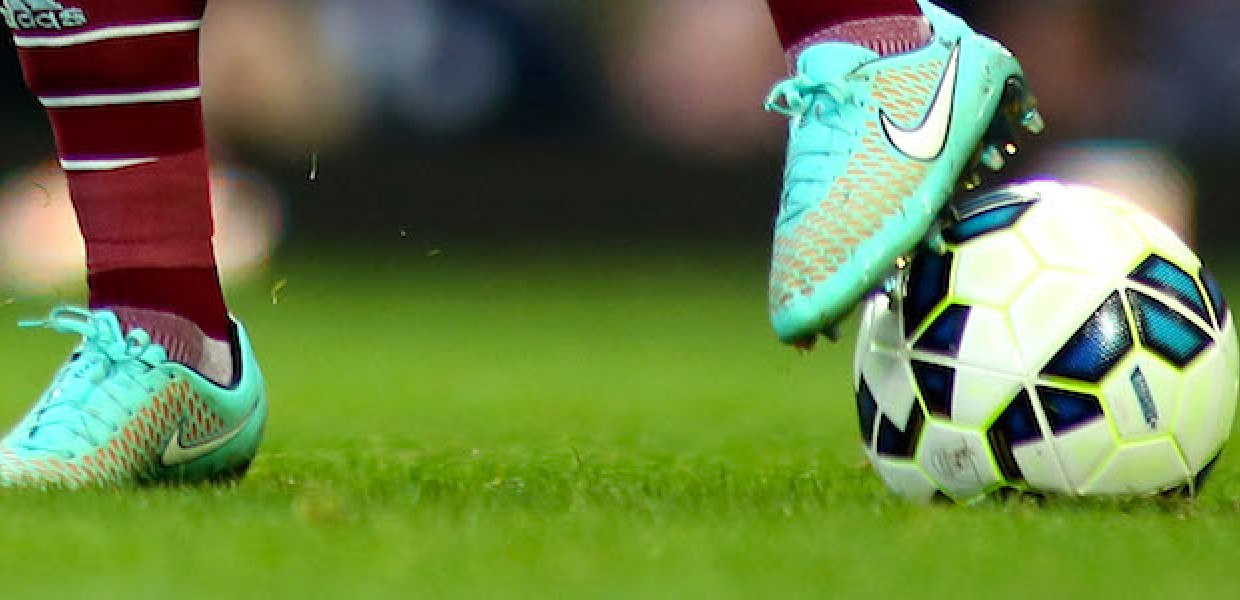 Print

Published 07 October 2014

This week's media has focused on the sentencing of Sanel Kuljic, a former Austrian player who has been given five years in prison for match-fixing and physically harassing other players. He was involved in a nine-year-long scam with former teammate Dominique Taboga, which involved the manipulation of 18 domestic league games in the country's first and second divisions. Taboga was given a three-year prison term.
CURRENT INVESTIGATION
El Salvador
The Salvadoran General Prosecutor has asked for the 'provisional detention' of six of the eleven players who are being prosecuted for their alleged involvement in match-fixing because they did not appear at their court hearing. Between the 21 and 22 of August 2013, the General Prosecutor's office and the National Police raided the houses of several players investigated for match-fixing, seizing phones, computers and other devices that could contain information regarding the match-fixing allegations. Last year, FESFUT punished 23 out of 27 players investigated for match-fixing (15 were banned for life).
Source: "Fiscalía pide arresto contra futbolistas acusados de amaño de partidos", 29 September 2014, EFE, https://www.prensalibre.com/deportes/mas_deporte_nacional/El_Salvador-amanos_de_partidos-liga_salvadorena-Guatemala_0_1219078237.html
Spain
Abraham Paz, ex player for FC Cartagena, is one of the two Spanish players charged with match-fixing, according to newspaper 'Marca'. The other player is Jose Vega. Paz has been charged for two matches in the 2012-13 season: Hercules-Sabadell and Huesca-Sabadell. The allegations, made by Quique Hernandez, then Hercules coach, say Paz got in contact with rival players to try and fix the matches. This is not the first time that Paz is involved in match-fixing allegations, the previous time being in 2010. Paz has denied everything.
Source: "Abraham Paz ex del Efese sigue bajo sospecha por amanar partidos", 2 October 2014, La Verdad, https://fccartagena.laverdad.es/noticias/201410/02/abraham-efese-sigue-bajo-20141002014702-v.html
GOOD PRACTICE
Denmark
Denmark's Culture and Sports Ministry is set to announce a new crime/investigation unit that will tackle match manipulation within the nation's professional sporting leagues. Danish Minister of Culture Marianne Jelved has revealed that the unit had been formed with the aid of several key establishments including Danish professional sporting bodies, the police, betting operators and governmental agencies. The unit will focus on tackling the criminalisation of sports in Denmark, concentrating on bribery, match fixing and sports fraud. Danish news sources have stated that the Government is willing to stiffen its punishment with regards to sports corruption. Danish football was struck by allegations of match fixing in August, with six people charged for their involvement in match fixing second tier matches.
Source: Ted Menmuir, "Danish Government forms crime unit to tackle match fixing", 2 October 2014, SBC News, https://www.sbcnews.co.uk/featurednews/2014/10/02/danish-government-forms-crime-unit-to-tackle-match-fixing/
FIFA
FIFA has outlawed third-party ownership in soccer. Third-party ownership has been outlawed for years in England, but outside it has run rampant in countries like Spain, Portugal and Italy. It has inflated transfer fees with all parties looking to cash in on a switch as much as possible, and can rob clubs out of profit when a sale goes through. Sometimes third parties also insist on harmful clauses in player contracts, such as a timeframe in which the player must be sold, a minimum transfer fee that could hurt negotiating. "I am very happy for football and I am very happy for players that FIFA has followed Uefa's initiative and recommendation to outlaw the practice of third-party ownership," UEFA president Michel Platini added on the decision. "I have been constantly warning for years that this practice – which is becoming increasingly widespread – is a danger to our sport."
Source: Kyle Bonn, "FIFA votes to eliminate third party ownership", 29 September 2014, NBC Sports, https://prosoccertalk.nbcsports.com/2014/09/29/FIFA-votes-to-eliminate-third-party-ownership/
Germany
Newly formed German Sports Betting Association (DSWV) will work to make online sports betting more sound. A number of the leading domestic and international betting companies with operations in Germany have overseen the launch. This new organization will focus on encouraging legally stable sports gambling, while combatting gambling addiction, illegal sports betting and match fixing. The legality of sports betting in Germany has a long and sometimes dark history with some industry heads calling the market completely unsound. The goal of the new association is to reassure punters and decision makers that safe betting is attainable.
Source: "Germany Establishes New Sports Betting Association", 2 October 2014, Online Casino Reports, https://www.onlinecasinoreports.com/articles/germany-to-wage-war-on-illegal-sports-betting.php
Spain
Spain's professional soccer league, the LFP, and Spanish bookmaker Sportium have formalised a sponsorship and collaboration agreement aimed at protecting the integrity of the Spanish game. The new tie-up, first announced in August but only confirmed at the league's Madrid headquarters on Thursday, will see the two parties promote each other while working to prevent betting fraud throughout the ongoing 2014/15 season. Thursday's announcement comes with Spanish soccer currently embroiled in a high-profile match-fixing investigation, with Atletico Madrid captain Gabi Fernandez having reportedly confessed this week to his involvement in the fixing of a top-flight match whilst playing for Real Zaragoza three years ago.
Source: "LFP confirms Sportum tie-up amid match-fixing investigation", 3 October 2014, Goal, https://www.goal.com/en-za/news/4633/soccerex/2014/10/03/5155542/lfp-confirms-sportum-tie-up-amid-match-fixing-investigation
Sportradar
Following on from this week's announcement where it was presented as Serie A's official integrity partner, Sportradar took part in the crucial EU Council-hosted seminar entitled "Match-fixing: A Key Issue for Sports Integrity" in Milan's Palazzo Marino. The seminar, hosted by Italy in its capacity as President nation of the EU Council, was called in order to help senior decision and policy-makers at the EU level understand how the issue of match-fixing has developed and to discuss and clarify practical next steps. Joining speakers drawn from the Council of Europe, INTERPOL, and others, Sportradar's Managing Director Integrity and Strategy Andreas Krannich drew on the experiences of the company's Security Services to speak about the implementation of policies, regulations and actions in the context of match-fixing.
Source: Ted Menmuir, "Sportradar advises European Council on match fixing", 3 October 2014, SBC News, https://www.sbcnews.co.uk/retail/2014/10/03/sportradar-advises-european-council-on-match-fixing/
ODDS AND ENDS
Malawi
Blantyre United goalkeeper Dave Pashani was on Sunday whisked away to safety by law enforcers after his fellow players roughed him up for conceding a silly goal that gifted Airborne Rangers three-points in the TNM Super League. Airborne Rangers won the match 2-1, but United player and their coach Leo Mpulala failed to come to terms with the manner in which Pashani conceded the second. Inside sources claimed that he was given K5,000 prior to the game.
Source: Yankho Msukwa, "Blantyre United goalie roughed up over match fixing: Malawi TNM Super League", 30 September 2014, Nyasa Times, https://www.nyasatimes.com/2014/09/30/blantyre-united-goalie-roughed-up-over-match-fixing-malawi-tnm-super-league/
SENTENCES/SANCTIONS
Algeria
An Algerian football referee has been suspended for life from "all football related activity" for having interrupted a match by showing, in the middle of the field, a t-shirt denouncing the Football Federation for match-manipulation. He even gave the names of two people responsible within the Federation. The Federation issued a communication in which it states that the referee committed a serious professional offense and that he has damaged the honor and dignity of the members of the Federation through his defamatory remarks.
Source: "Arbitro argelino suspendido de por vida por denunciar amano de partidos", 4 October 2014, EFE, https://www.mundodeportivo.com/20141004/futbol/arbitro-argelino-suspendido-de-por-vida-por-denunciar-amano-de-partidos_54416622577.html?utm_source=feedburner&utm_medium=feed&utm_campaign=Feed%3A+mundodeportivo-futbol-titulares+%28MD+-+Futbol+- +Titulares%29
Austria
A criminal court has sentenced former Austria international Sanel Kuljic to five years in prison for match-fixing and physically harassing other players. A former teammate of Kuljic at Kapfenberg, Dominique Taboga, was given a three-year prison term for his role in the betting scam, which included manipulation of 18 domestic league games in Austria's first and second divisions from 2004 to October 2013. All top-flight games under suspicion included either Kapfenberg or Groedig — both former clubs of Taboga, who was issued a lifetime ban by the Austrian Football Federation in February. Kuljic and Taboga partly confessed their wrongdoing during the two-month trial. Eight of the 10 defendants, who included three more former players, were handed prison sentences. Two others were released because of a lack of evidence. The verdicts can be appealed. Kuljic, who played 20 times for Austria until 2007 and retired five years later, was convicted for his alleged leading role in the biggest match-fixing scandal to rock Austrian football. The nine-year-long scam ended in November, when Taboga filed charges against Kuljic, claiming his former teammate was blackmailing him over an unsettled debt.
Source: "Former player given 5 years for match-fixing", 3 October 2014, Associated Press, https://www.usatoday.com/story/sports/soccer/2014/10/03/former-player-given-5-years-for-match-fixing/16635851/
Related Articles