Weekly Integrity in Sport update: New Zealand lead the way on prevention of match-fixing
Weekly Media Recap 27 October 2014 - 2 November 2014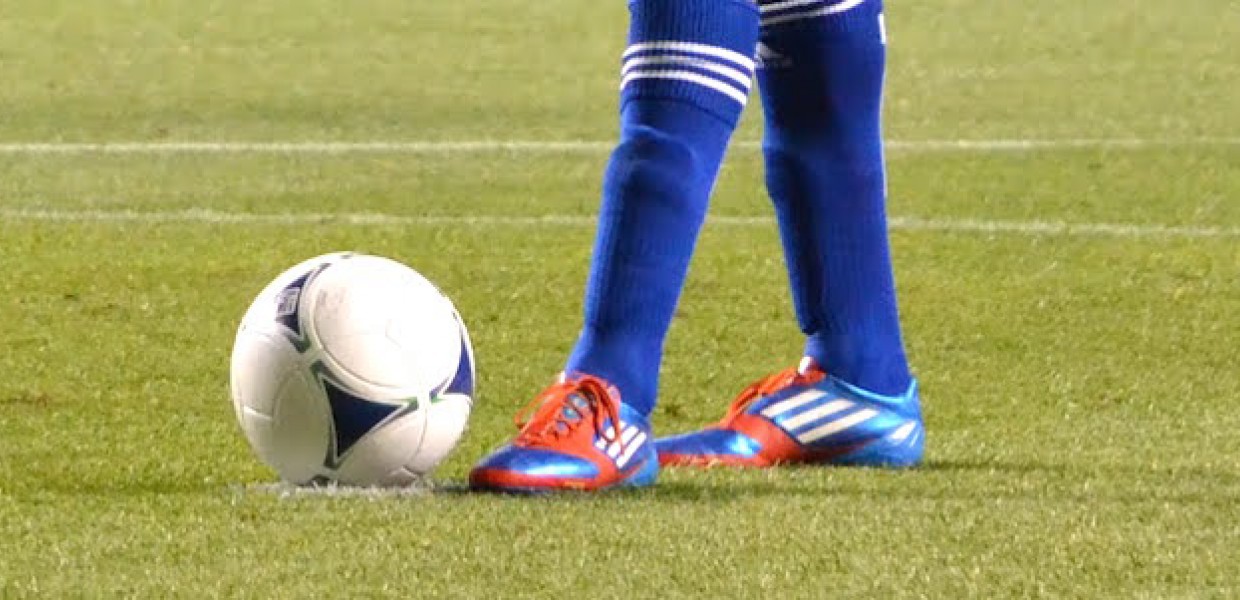 Print

Published 04 November 2014

This week, FIFA, FIFPro and Interpol launched a campaign to fight match manipulation. The joint initiative focuses on raising awareness within the football community and educating on how to recognize, resist and report match-fixing.

At the national level, New Zealand will be introducing stronger measures to prevent match-fixing, including new legislation to help police combat it; while Wales launched an anti-match-fixing campaign through a compulsory educational programme.
CURRENT INVESTIGATION
Latvia
Two men arrested in Latvia for match-fixing in connection with Aberdeen FC's Europa League tie with Daugava Riga, were charged with match-fixing, tax evasion and serious fraud. The men are ex-employees of FK Daugava Riga, now contracted to Daugava Daugavpils. It is understood they were contracted to FK Daugava Riga earlier this season, at the time of the Europa League first round qualifier with Aberdeen FC. The Scottish team won 5-0 at home and 3-0 in Riga to reach the next round. The allegations do not involve Aberdeen FC. UEFA's probe continues and authorities think millions of euros were gained by match-fixers in Latvia, resulting in hundreds of thousands of euros of tax evasion. Six other men were also arrested and are accused of rigging a number of Latvian games as well as the Champions League tie with Elfsborg last year. Latvian Football Federation chief Janis Mezeckis said: "This big investigation on organised crime in Latvian football has been ongoing in secret and we work very closely with the police and UEFA."
Source: Anthony Joseph, "Two face match-fixing charges over Dons Europa League clash", 28 October 2014, Evening Express, https://www.eveningexpress.co.uk/news/local/two-face-match-fixing-charges-over-dons-europa-league-clash-1.650892
Singapore
Subramaniam Sellapah was charged for his involvement in a conspiracy to give false information on his application form for a Singapore Biometric Passport by attaching Wilson Raj's photograph instead of his own. Also named in the conspiracy were three other Singaporeans: Raja Morgan Chelliah, 36; Norizan Kamal, 34; and Wilson Raj, 49. Subramaniam, who is serving a sentence at the Drug Rehabilitation Centre (DRC), faces a second charge of conspiring with Raja Morgan and Wilson Raj, to sell the passport to the latter. Subramaniam's case will be heard in a pre-trial conference on Nov 19 after his release from the DRC on Nov 12. Wilson Raj is still wanted by the Singaporean authorities for jumping bail in 2010, after he was sentenced to five years' jail for assaulting an auxiliary police officer over a parking ticket. Believed to have rigged hundreds of football games on five continents that generated hundreds of millions of dollars in fraudulent winnings for Asian and European syndicates, he fled the country during his appeal.
Source: Joyce Lim, "Charged with helping football fixer forge passport", 2 November 2014, Straits Times, https://news.asiaone.com/news/singapore/charged-helping-football-fixer-forge-passport#sthash.XADD2Xqo.dpuf
GOOD PRACTICE
FIFA, FIFPro and Interpol
Soccer's world governing body FIFA and players union FIFPro have joined with Interpol to combat match manipulation. The campaign will distribute a 15-minute DVD to participants featuring two players who have been approached by match-fixers as well Frank Lampard, Sone Aluko and Kolo Toure, FIFA said in a statement on its website. "By the time any investigation into alleged match-fixing begins, the damage has already been done,'' Interpol Secretary General Ronald Noble said in the statement. "This is why it is essential that the first line of defence -- the players and others who control what happens on the pitch -- is strengthened." According to a study of Eastern European soccer by FIFPro in 2012, 12 percent of the 3,357 players interviewed had been approached to fix games, and out of those 55 percent didn't have their salaries paid on time.
Source: Sara Marley, "FIFA Joins With Interpol, Players Union to Fight Match-Fixing", 30 October 2014, Bloomberg, https://www.bloomberg.com/news/2014-10-30/fifa-joins-with-interpol-players-union-to-fight-match-fixing.html
New Zealand
New Zealand is set to host both the FIFA Under-20 and cricket world cups next year, prompting moves by the government and sporting bodies to introduce stronger measures to prevent match fixing, including new legislation giving police more powers to combat it. Interpol's Integrity in Sport, Capacity Building and Training programme manager Julie Norris has been meeting with authorities and sports bodies in New Zealand and praised their response to the threat. "Based on what I've seen and what I've learnt this week I'd say New Zealand is leading the world," she said. "The level of cooperation and coordination and information sharing and intelligence sharing is certainly, in my experience, unprecedented". Globally, the response to the threat of match-fixing was "challenging," she said, as it required legislation, cooperation and trust between authorities and sporting bodies. Superintendent Sandra Manderson, the police National Operation Commander for both tournaments, said the Crime (Match-fixing) Amendment Bill, which is likely to be introduced in December, will help police combat fixing. Senior investigators were also under-going specialist training and police already have operational guidelines in place to support the legislation.
Source: Michael Field, "New Zealand leading way in corruption fight", 31 October 2014, Stuff, https://www.stuff.co.nz/sport/10685886/New-Zealands-response-to-match-fixing-earns-praise
United Kingdom
The Football Association of Wales (FAW) has launched an anti-match-fixing campaign after revealing more than £75m a season is bet on the Welsh Premier League. The FAW says the match-fixing threat is "significant". Clubs and the FAW strongly denied allegations two WPL matches were fixed last season. The FAW said it had employed "integrity experts" at the start of the current season. Referring to the allegations last season, the FAW stated that an organization which was not working with FAW or UEFA, announced their concerns over a couple of matches however those were investigated and the FAW was exonerated from any blame with regards to any match-fixing. The FAW's campaign, called the integrity tour, is a compulsory education programme this season for senior and youth players in the Welsh top-flight. The tiers below, the Nathaniel Cars Welsh Football League Division One and Huws Gray Alliance League, will have compulsory workshops throughout the 2015-16 season.
Source: "WPL Match-fix threat 'significant', says Football Association of Wales", 30 October 2014, BBC, https://www.bbc.com/sport/0/football/29840836
ODDS AND ENDS
Korea (Rep. of)
Disgraced former South Korea striker Choi Sung-Kuk, banned by the K-League in 2011 for match-fixing, has joined the fight to help better educate players to avoid the same pitfalls. Choi, who confessed to his involvement in match-fixing under a K-League amnesty in return for a lighter punishment than the lifelong bans handed out to 10 players, attended the general assembly of the International Federation of Professional Footballers (FIFPro) to be better able to help educate younger players in South Korea understand the risks in the future. South Korea's government threatened to shut down the K-League after an embarrassing corruption scandal which sent shockwaves through the sport. One player was found dead in a hotel room, with local media reporting a suicide note was discovered linking him to match-fixing. Choi, the highest-profile player among more than 60 former and active players and brokers implicated, had attempted to launch a comeback with Macedonia's Rabotnicki two years ago but the move collapsed after football's governing body intervened, extending his ban to all of its member nations. The player, who was also hit with a suspended 10-month prison sentence, said he had felt severe peer pressure from a senior player to "do him a favour" after initially declining.
Source: "Banned Korean Choi joins fight against match-fixing", 30 October 2014, AFP, https://au.news.yahoo.com/thewest/world/a/25391019/banned-korean-choi-joins-fight-against-match-fixing/
Uganda
Ugandan football and sporting authorities have expressed concerns that the Uganda Super League (USL), the top tier of Ugandan football may be vulnerable to match fixing. The nations sporting authorities have requested for help and advice in monitoring and policing football corruption in its fixtures. Uganda sports betting authority the Sports Betting Association of Uganda (SBAU), stated its concerns as USL matches have been listed on online bookmakers. SBAU have expressed concern regarding the regulation and monitoring of online bookmakers accepting bets on USL matches. Concerned parties with Ugandan football which include managers, coaches and former professionals have expressed fear that football athletes may be targeted by criminal gangs, exploiting poverty conditions in Uganda. Stakeholders within Ugandan football have urged for the government to take action and begin to framework policy, regulations and prevention mechanisms in order to combat football match fixing.
Source: Ted Menmuir, "Ugandan football threatened by match fixing", 30 October 2014, SBC, https://www.sbcnews.co.uk/featurednews/2014/10/30/ugandan-football-threatened-by-match-fixing/#ixzz3Hz7VGMax
SENTENCES/SANCTIONS
Belgium
Former SK Lierse coach, Pau Put was given a 2 year suspended sentence and a EUR11,000 fine on appeal in Brussels. The court also ordered the seizure of EUR50,000 in connection with the amounts he received to fix matches. In June 2014, Put was sentenced in absentia to 2 years imprisonment but appealed the verdict. He was found guilty of active corruption for his involvement in the Belgian match fixing scandal (2004-2005). Paul Put worked as the SK Lierse coach in the 2004-2005 and is currently coaching the Burkina Faso national team. Chinese business man, Zheyun Ye offered money for several players of SK Lierse to lose matches. Paul Put claimed he was threatened by Zheyun Ye but the court dismissed his claims saying the threats started several weeks after the first matches were fixed. Paul Put's lawyer said he will appeal the decision.
Source: "Paul Put condamné à deux ans de prison avec sursis", 30 October 2014, Belga, https://www.7sur7.be/7s7/fr/1747/Affaires-de-corruption/article/detail/2106966/2014/10/30/Paul-Put-condamne-a-deux-ans-de-prison-avec-sursis.dhtml
Indonesia
Two Indonesian teams - PSS Sleman and PSIS Semarang - have been disqualified from an end-of-season tournament after five own goals were scored in a single match as both sides sought to lose in a bid to avoid facing a team reportedly backed by gangsters. Video footage showed goalkeepers from the two clubs making half-hearted attempts to stop shots and walking away from the goal as the ball approached during the match in Yogyakarta. PSS Sleman eventually "won" 3-2 - they conceded two own goals during the match, but were handed victory by their opponents who managed to allow three own goals in the final three minutes. The teams were both trying to avoid playing against Pusamania Borneo FC in the semi-finals of the Premier Division's final rounds as the team is believed to be backed by gangsters, local media reported. The Indonesian Football Association said PSS Sleman and PSIS Semarang were being thrown out of the final rounds and they had requested that the semi-finals and finals be halted while an investigation takes place.
Source: "Football: Indonesian teams get red card after five own goals", 29 October 2014, AFP, https://www.channelnewsasia.com/news/sport/football-indonesian-teams/1441842.html
Paraguay
The disciplinary court of the Paraguayan Football Association (APF) decided to suspend for 5 matches and 5 minimal wages the players Hernesto Caballero from Fernando de la Mora football club and Pedro Bordón from Presidente Hayes for match-fixing. The court decision stipulates that the players attempted to illicitly influence the result of the match played between the two clubs on October 11th, 2014 in the Paraguayan Second division. The court did not grant the request of Presidente Hayes to invalidate the result of the match, which ended with a 1-1 draw.
Source: "Sanción a jugadores por amaño de juego", 1 November 2014, Ultima Hora, https://www.ultimahora.com/sancion-jugadores-amano-juego-n843690.html
Related Articles