Euro football law: betting breach, fine for abusive behaviour, overcharged fans and Hearts woes continue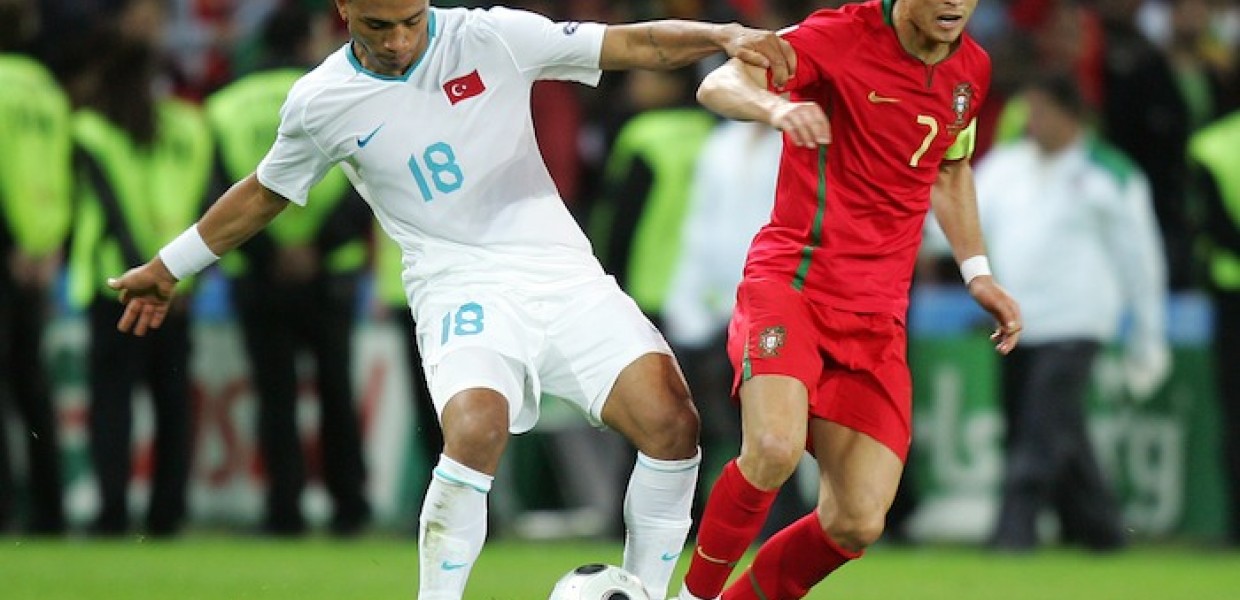 Published 11 April 2014 | Authored by: Adam Lovatt, Thomas Gibby

This week Adam Lovatt and Tom Gibby report during a quieter week on a number of smaller stories that caught the football headlines. These include a manager's sacking for betting misconduct; unfair ticket pricing; a homophobic gesture; and a club requesting an advance payment of prize money to stay alive.
Manager sacked over betting breach
As this blog discussed a couple of weeks ago, the FA had charged a number of professional players with breaches of its betting rules. Readers may recall that, under rule E8(b), participants (effectively, any club employee/worker) are prohibited from ''instructing, permitting, causing or enabling'' betting ''by any person'' on ''the result, progress or conduct of'' games in which that person is ''participating in, has participated in…or has any influence on''.
Now, a statement released on April 9 by English League One club Tranmere Rovers reveals that they have terminated the employment of their manager Ronnie Moore, who had been with the club since March 2012, for misconduct; the grounds being his admission of multiple breaches of the FA's above betting rules. The club's board of directors implied Moore's actions endangered the integrity of the club. From an employment law perspective, his behaviour breached the mutual obligation of trust and confidence owed between employer and employee and thus went to the heart of his employment contract; entitling them to terminate his employment.
Moore had been suspended by the club since 17 February after the FA announced it was to begin an investigation into his betting behaviour, and was charged at the end of March with the above breaches. He responded yesterday with an admission of the charge, requesting a personal hearing.
Source articles:
https://www.lawinsport.com/sports/football/item/bayern-president-tax-case-players-gambling-manager-banned-for-head-butt-racism-allegations-and-bskyb-win-ip-case?category_id=153
https://www.tranmererovers.co.uk/news/article/ronnie-moore-statement-090414-1478348.aspx
https://www.bbc.co.uk/sport/0/football/26955823
Premier League club guilty of overcharging away fans
In Newcastle United's home match against Southampton on 14 December 2014, many away fans discovered that they had been overcharged. The club received complaints from fans and pursued the issue with the Premier League on their behalf. A Premier League ruling yesterday (April 9) upheld the complaint, deciding that 1,180 fans had been overcharged (by £10 for adults; £11 for seniors; £9 for juniors) and ordered refunds to be given.
Under Premier League rule R12, a home club is prohibited from charging away fans more than it charges its own fans for ''comparable accommodation''. In a club statement released yesterday, Newcastle attempted to negotiate with Southampton many months previously to put together a lower reciprocal ticket pricing deal for both clubs' travelling fans. Southampton rejected this. Consequently, Newcastle set its prices to match those imposed by Southampton on Newcastle's away fans for their trip to the south coast for the reverse fixture in March.
Despite the club professing that there were notable differences in the configuration, viewing angle and facilities between the stands, the Premier League argued that they constituted a ''comparable'' area, and ordered the repayment.
Total revenue to be refunded from the increased prices is £12,000.
Source articles:
https://www.dailymail.co.uk/sport/football/article-2600987/Newcastle-refund-Southampton-fans-12-000-overcharging-tickets.html
Hearts woes are not quite over
The future of Scottish Premiership club Hearts remains uncertain this week, after talks aiming at bringing the club out of administration failed to reach a conclusion.
As outlined in a blog from September of last year, Scottish football has faced financial difficulties for some time, with Hearts entering into administration at the end of last season with debts approaching £30million.
It appears from media reports that Hearts are now ready to ask the Scottish Professional Football League (the 'SPFL') to make an advance payment to them of £100,000 in prize money that they will be due at the end of the season for finishing in twelfth position in the Scottish Premiership. It is thought that without that additional money, the club may be unable to complete the final five fixtures of the season.
What is of interest is how the SPFL would respond to such a request when consideration is made of Rule I39 of the new SPFL rulebook which provides that the governing body "may withhold, retain and/or defer payment of any sums which would otherwise be payable and/or be expected to be paid by the Company to such Club until such time as the Board is satisfied that such fixture obligations have or will be fulfilled."
Sources:
https://www.bbc.co.uk/sport/0/football/26916435
https://www.lawinsport.com/blog/adam-lovatt/item/the-scottish-professional-football-league-new-insolvency-rules
https://www.scotsman.com/sport/football/spfl/hearts-to-ask-for-advance-on-spfl-money-1-3369929
https://www.bbc.co.uk/sport/0/football/26935230
https://spfl.co.uk/docs/067_324__therulesofthespfl_1375800603.pdf
Kazim-Richards found guilty in Court
Colin Kazim-Richards, of Turkish top tier club Bursaspor, has been found guilty by Brighton Magistrates' Court of using 'threatening, abusive or insulting words or behaviour, or disorderly behaviour, within the sight or hearing of a person, likely to cause harassment, alarm or distress' in making a homophobic gesture to Brighton fans whilst playing in a match for Blackburn Rovers in the Championship last season.
The player was fined £750 as a result of being found guilty by the Court of making the gesture, together with being made to pay court costs and a victim surcharge. With the Football Association seeking to eradicate such behaviour through their Kick It Out campaign, it is encouraging that players are being caught by the Courts for behaving in an inappropriate manner and that the public, in this case supporters of Brighton, are willing to make complaints against players for such actions.
Sources:
https://www.bbc.co.uk/news/uk-england-26960629
https://www.theguardian.com/football/2014/apr/09/colin-kazim-richards-guilty-homophobic-gesture-brighton-fans
https://www.kickitout.org/professional-game/equalitystandard/
https://www.mirror.co.uk/news/uk-news/footballer-colin-kazim-richards-guilty-making-3392201
https://www.theguardian.com/football/2014/apr/09/colin-kazim-richards-guilty-homophobic-gesture-brighton-fans
Related Articles
About the Author

Adam is a lawyer specialising in sports law with IMG. Adam has a wide range of commercial and litigation experience from his four years as a qualified solicitor. Adam has a passion for sports law and is currently undertaking a IP Law Masters programme with the University of London. He is passionate about most sports particularly football, golf and tennis.
This email address is being protected from spambots. You need JavaScript enabled to view it.

Thomas is a Solicitor in Kerman & Co's sports team. Thomas is predominantly a commercial contracts lawyer who advises the team's biggest sporting clients and major event organisers on a range of their commercial issues, including working in-house at The All England Lawn Tennis Club, Wimbledon. His experience includes advising on data and consumer protection, IT/software development and procurement contracts.
This email address is being protected from spambots. You need JavaScript enabled to view it.