European Football Sports Law News 25 Feb 2014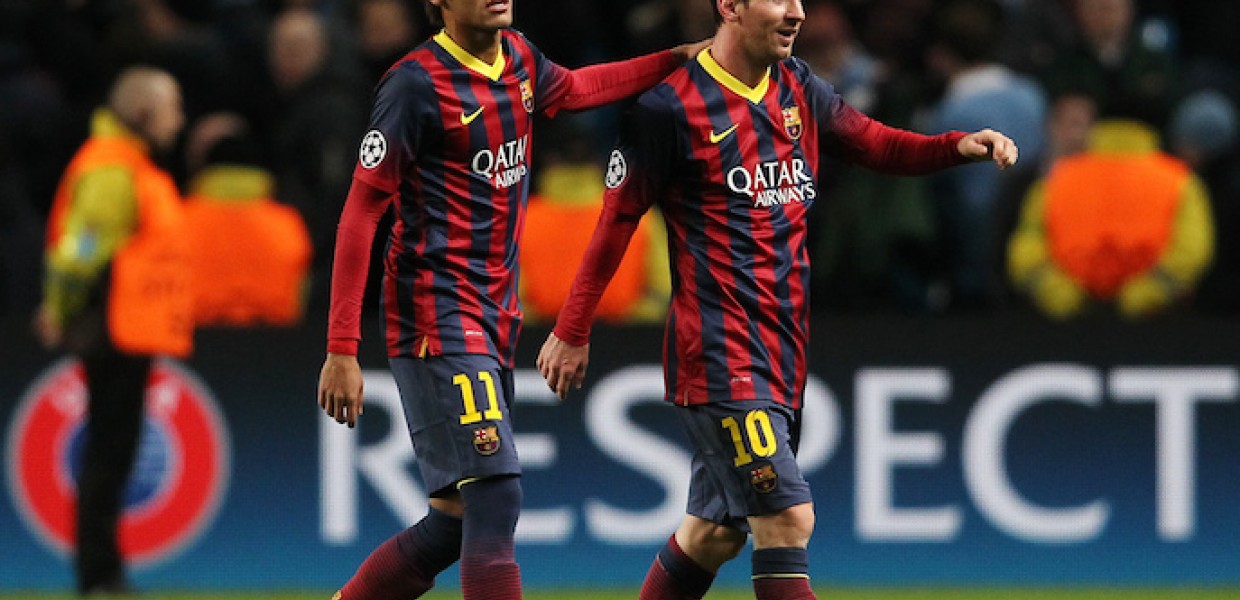 Print

Published 25 February 2014 | Authored by: Adam Lovatt, Thomas Gibby
EURO 2016 Draw
One intriguing aspect of the Euro 2016 qualifying draw held in Nice on Sunday was the announcement prior to the draw commencing that neither Spain and Gibraltar or Armenia and Azerbaijan could be placed in the same group due to political tensions between the respective countries.
This was announced by UEFA prior to the draw taking place. As is so often the case and has been highlighted in a previous blog, politics and sport often clash and politics is the ultimate winner.
As luck would have it, Group C was where Spain was placed in the draw from Pot 1, with Gibraltar following from Pot 6 (which was drawn immediately after Pot 1). As a result, the newest and smallest full member of UEFA by population was immediately moved to Group D in order to avoid the current European Champions. Whilst moving countries ranked so differently in Europe is not problematic and does not seemingly place other countries at a disadvantage (in this case Gibraltar got Germany rather than Spain and ended up with Luxembourg from Pot 6) it does set a rather dangerous precedent.
Whilst Gibraltar are not expected to perform particularly well during the qualification campaign, the inability of members of UEFA to play against each other in competitive matches does raise some real issues. What would happen if England and Spain were to find themselves at war or face 'sensitivities' regarding the sovereignty of Gibraltar? Would they have to be kept apart in qualifying campaigns? And what would happen in the final European Championship or World Cup tournament itself in such a situation?
Whilst UEFA were following political influence in respect of the draw on Sunday, there are real competition issues raised by such a protocol being in place.
Source Articles:
https://www.telegraph.co.uk/sport/football/10656522/Gibraltar-moves-group-in-Euro-2016-qualifiers-draw-over-political-tensions.html
https://www.theguardian.com/football/2013/dec/18/euro-2016-uefa-spain-gibraltar
https://www.lawinsport.com/articles/regulation-a-governance/item/sport-politics
---
A new loan for Rangers
The financial difficulties which have surrounded Rangers Football Club for the past few years have seemingly continued this week after the club entered into facility agreements with existing shareholders for a total of £1,500,000.
The agreement with Sandy Easdale, the chairman of the Rangers Football Club is for £500,000 which is to be repaid by 1 September 2014, with no fee or interest attached. The agreement with the largest single shareholder in Rangers International Football Club, Laxey Partners, is for £1,000,000 and is also to be repaid by 1 September 2014. That agreement attracts interest at the rate of 15% to be made in either cash or shares. There is of course no rule preventing Rangers from receiving these loans; the declaration of their receipt was in accordance with Stock Exchange rules.
Rangers chief executive Graham Wallace has stated that the agreements form part of his business plan for the club and that the agreements do not represent a 'last minute panic'. There is speculation however, fuelled by comments made by former Rangers finance director Brian Stockbridge that the club would have only £1,000,000 of cash reserves by the end of April 2014, that the agreements represent money which is needed to allow Rangers to see out the season. The club will hope to raise fresh capital for season 2014/2015 through season ticket sales and sponsorship agreements.
Rangers find themselves at the top of the third tier of Scottish football with promotion to the second tier at the end of this season inevitable. They were placed into the fourth and bottom tier in the summer of 2012 following financial difficulties which saw the club liquidated on 31 October 2012.
Source Articles:
https://www.heraldscotland.com/sport/football/wallace-loan-agreement-is-not-a-last-minute-panic.23534285
https://www.heraldscotland.com/sport/football/rangers-will-be-down-to-last-1m-by-april.22406951
---
Neymar – one deal too far?
An interesting twist has taken place in the ongoing Neymar transfer saga.
By way of recap of this blog's review on this subject on 10 February, Spain's public prosecutor is investigating a case of ''simulated contracts'' and the potential misappropriation of funds surrounding Neymar's move from Santos to Barcelona in June 2013.
Despite the club professing its innocence, the club's then President Sandro Rosell resigned and now it transpires that the club has paid €13.6m to the Spanish tax authorities. This is in the wake of the club being charged with tax fraud of €9.1m last week as the evidential threshold for the prosecution to run the case was cleared.
The club insists that it complied with all its fiscal obligations arising from the player's transfer. Yet, the motive behind this ''complimentary [without prejudice] tax declaration'' remains unclear. It has not been confirmed whether this attempt to ''cover eventual interpretations of the contracts'' will prompt Spain's public prosecutor to discontinue the case.
With transfer, agents' and signing-on fees, the player's wages, and now this lump sum tax payment, the player has already cost the club over €100m. This, coupled with their star man Lionel Messi faced with similar tax evasion publicity, threatens to cast a costly shadow on 'mes que un club'.
Source articles:
https://www.lawinsport.com/sports-law-news/item/european-football-sports-law-news-10-feb-2014
https://www.bbc.co.uk/sport/0/football/26327476
https://www.bbc.co.uk/sport/0/football/26278197
https://www.ft.com/cms/s/0/896e3096-9d69-11e3-83c5-00144feab7de.html
---
The perils of live TV broadcasting?
Live TV sports' broadcasting is incredibly lucrative. It attracts millions of viewers and subscribers worldwide each year, and is fuelling the exponential growth of sports stars' performance-based salaries. Whilst there are many mainstream complications, but a most interesting one occurred this week in the Scottish Professional Football League ('SPFL').
Ross County played St. Mirren in an ill-tempered SPFL match last Saturday, which saw both managers sent to the stands. The game kicked off at 3pm and was supposed to have been broadcast ''as live'' by BBC Alba (the BBC's Scottish Gaelic Language Channel) at 5.30pm. However, the broadcaster made the decision to delay the transmission to 11pm (post-watershed) after it discovered that ''bad'' language from some of the 3,000 fans could be heard so clearly on its microphones that had been placed around the ground.
It is a legal requirement for UK broadcasters to not show programmes carrying ''offensive language'' prior to the TV watershed. The broadcaster was concerned that, had it shown the game at the intended time, it would have breached these rules and incurred a financial penalty levied by OfCom. The subsequent delay in the game's transmission enabled producers to edit out the bad language and avoid this risk.
Football matches can be great entertainment and clubs are increasingly trying to sell them as 'family days out'. However, incidents like these (whilst rare) certainly don't enhance the images of football fans and may prompt broadcasters to pay closer attention to, and possibly alter, how they approach live football broadcasting. It also poses the question whether the SPFL could (or should) take any action against the clubs given the detrimental effect that the delayed transmission inevitably had on BBC Alba's viewing figures.
Source articles:
https://www.bbc.co.uk/news/uk-scotland-26313500
Related Articles
About the Author

Adam is a lawyer specialising in sports law with IMG. Adam has a wide range of commercial and litigation experience from his four years as a qualified solicitor. Adam has a passion for sports law and is currently undertaking a IP Law Masters programme with the University of London. He is passionate about most sports particularly football, golf and tennis.
This email address is being protected from spambots. You need JavaScript enabled to view it.

Thomas is a Solicitor in Kerman & Co's sports team. Thomas is predominantly a commercial contracts lawyer who advises the team's biggest sporting clients and major event organisers on a range of their commercial issues, including working in-house at The All England Lawn Tennis Club, Wimbledon. His experience includes advising on data and consumer protection, IT/software development and procurement contracts.
This email address is being protected from spambots. You need JavaScript enabled to view it.