World Cup anti-terror law, Barca ban suspended & FA issue multiple misconduct charges
European football law recap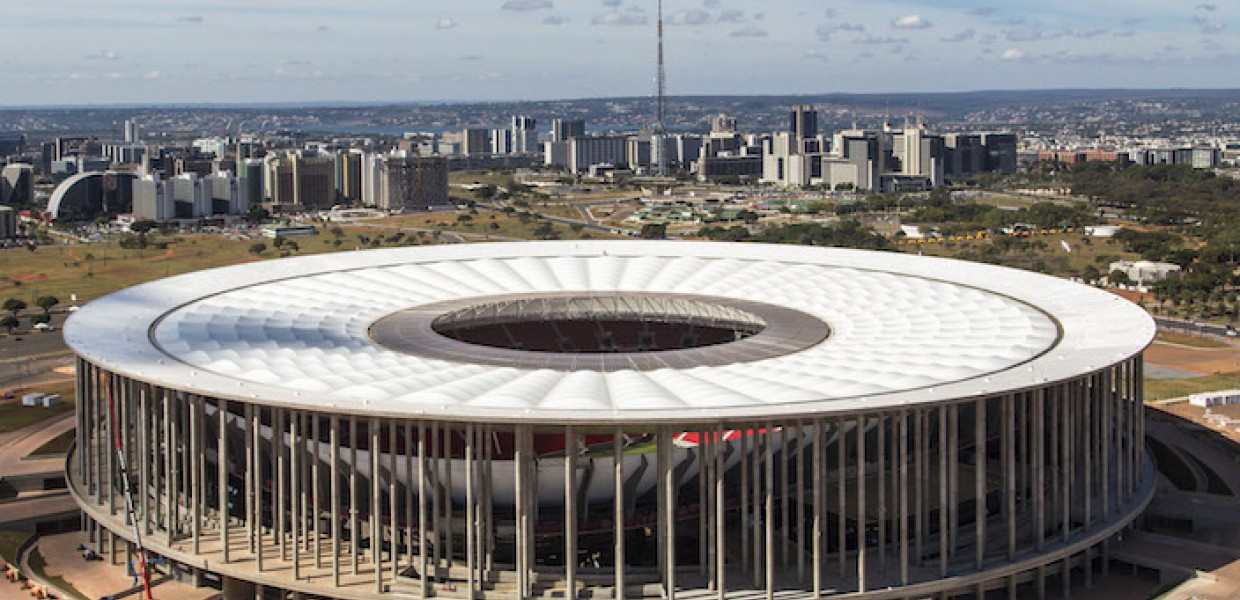 Published 26 April 2014 | Authored by: Adam Lovatt, Thomas Gibby

As Europe's major leagues and UEFA's big competitions enter their final stages, Adam Lovatt and Thomas Gibby look ahead to Brazil 2014, provide an update on Barcelona's transfer ban and report on a spate of FA misconduct charges.
Barcelona transfer ban – update
Readers may recall this blog's1 discussion on this topic earlier this month. By way of recap, F.C. Barcelona received a global transfer ban2 from FIFA, imposed until summer 2015 (a total of 14 months) and a fine of GBP£300,000 for 10 breaches of FIFA's international transfer rules for minors.
The club have now, as promised, decided to fight the ban on the grounds that it is simply an ''injustice''3 according to the club's President. In light of this appeal, and due to the complexity of the case with a possible referral to the Court of Arbitration for Sport, FIFA have judged that this is unlikely to be concluded prior to the next transfer window opening, internationally, on 1 July. Consequently, the club's global transfer ban has been postponed pending the outcome.
FIFA's initial investigation into the club's transfer dealings supposedly came from an ''anonymous'' complaint concerning an unnamed player.
New anti-terror law brought in ahead of FIFA World Cup
The Brazilian government has announced4 that they intend to introduce anti-terrorism legislation in advance of the World Cup. There is currently no such legislation in place in the country mostly due to the abuse of similar legislation by those who ran Brazil until the mid 1980s.
The new legislation would introduce a maximum prison sentence of 15-30 years for those found guilty of "causing or inciting widespread terror by threatening or trying to threaten the life, the physical integrity or the health or liberty of a person".
The legislation, which is expected to be introduced in advance of the opening match on 12 June in Sao Paulo, is meant to improve security5 ahead of the World Cup however there is a concern that it may be used against protestors who clashed with police6 during the Confederations Cup in Brazil in the summer of 2013.
Multiple retrospective FA misconduct charges
The FA has taken retrospective action7 against Chelsea manager Jose Mourinho, assistant manager Rui Faria, and midfielder Ramires. This is in relation to their actions during and after the recent Premier League defeat at home to Sunderland last weekend.
Mourinho, during a bullet-pointed post-match press conference, sarcastically praised the ''unbelievable'' performances of Premier League referees throughout the season, with references to the game against Sunderland and an earlier match against Aston Villa (where, ironically, Mourinho also received a misconduct charge and £8,000 fine for breach of FA Rule E38, currently subject to appeal). These recent comments were deemed to question the integrity of the referee and match officials which threaten to bring the game into disrepute.
Assistant manager Faria responded furiously to the referee's decision to award a late penalty against the club in the Sunderland game. His alleged ''abusive and/or insulting'' language towards the fourth official, and his departure from the designated technical area have landed him with two non-standard misconduct charges. This is due to the ''threatening, aggressive and/or serious'' nature of the incidents.
Finally, midfielder Ramires was cited by the FA for a swinging elbow on Sunderland midfielder Sebastian Larsson, which was missed by the referee and match officials. The offence, caught on video, was deemed to be 'violent conduct' and scrutinised by a panel of three former referees. That panel unanimously agreed to charge the player and he has now accepted the charge, landing him with a four-game domestic suspension in light of his track record this season.
The club is considering its responses to the remaining charges.
Related Articles
About the Author

Adam is a lawyer specialising in sports law with IMG. Adam has a wide range of commercial and litigation experience from his four years as a qualified solicitor. Adam has a passion for sports law and is currently undertaking a IP Law Masters programme with the University of London. He is passionate about most sports particularly football, golf and tennis.
This email address is being protected from spambots. You need JavaScript enabled to view it.

Thomas is a Solicitor in Kerman & Co's sports team. Thomas is predominantly a commercial contracts lawyer who advises the team's biggest sporting clients and major event organisers on a range of their commercial issues, including working in-house at The All England Lawn Tennis Club, Wimbledon. His experience includes advising on data and consumer protection, IT/software development and procurement contracts.
This email address is being protected from spambots. You need JavaScript enabled to view it.