Prevention, detection and co-operation in match-fixing – Part 1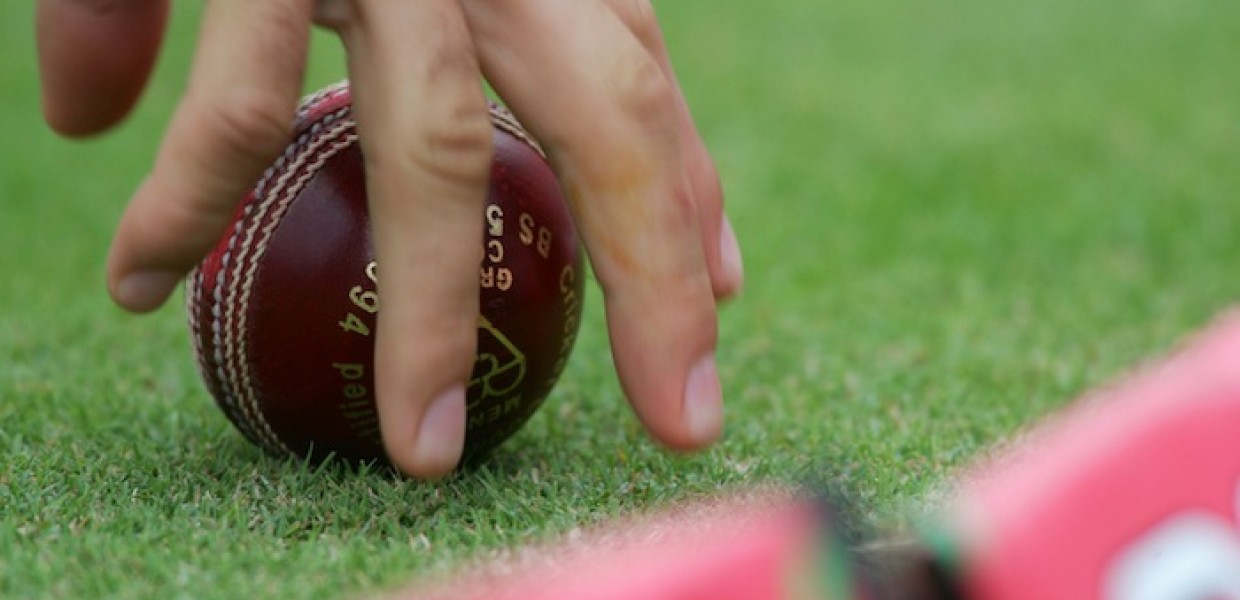 Print

Published 03 July 2013 | Authored by: Jack Anderson

This three part blog is a review of an Australian Research Council Centre of Excellence in Policing and Security, Working Group Meeting on Preserving Sports Integrity and Combating Crime and Corruption in Sport held at Queensland Cricketers Club Brisbane on 5th June 2013.

It is based on Jack Anderson's speaking notes with inserts, where relevant, of the excellent contributions of the other speakers. A more formal briefing paper on the workshop's themes will be made available in due course by the ARC Centre of Excellence in Policing and Security at www.ceps.edu.au.
Introduction
"I returned, and saw under the sun, that the race is not to the swift, nor the battle to the strong, neither yet bread to the wise, nor yet riches to men of understanding, nor yet favour to men of skill; but time and chance happeneth to them all."
Ecclesiastes 9:11

"The race is not always to the swift nor the battle to the strong, but that's the way to bet."
Damon Runyon, "More Than Somewhat"
First of all, thanks for the invite especially to Professor Simon Bronitt, Director CEPS, and my partners in crime, Dr Ashutosh Misra and Detective Inspector Jason Saunders. Welcome to all delegates (national and international) and I look forward to today's events and to continuing to work more closely with CEPS and its partners (current and future) on this important theme.
This brief talk will concentrate on giving an overview of the three major themes outlined for today with particular reference to the first theme (prevention) but also with a nod towards the themes of detection and cooperation.
To begin, we now know quite a bit about this gambling-led, match-fixing oriented threat to sports integrity.
We know the…
Who: From crime syndicates based in south-east Asia to vulnerable, individual sports participants with gambling addictions;
What: From spot-fixing to spread-betting to the Asian handicap in football;
How: From sophisticated credit-only online betting platforms based in offshore tax havens to cash-only illegal, street based bookies using disposal mobile phones;
Why: Not just the illicit profits that can be made but also the associated secondary criminality of money laundering, tax evasion, revenue fraud etc
This breadth of knowledge notwithstanding, it is now time, I believe to consolidate and deepen our understanding and to concentrate on putting into place effective and sustainable education, enforcement and international cooperative mechanisms.
Anti-corruption in sports betting: models of excellence
Using the examples of best practice in the UK and Australia (and especially the state of Victoria), an effective anti-betting corruption model would appear to have five key elements:
Licensing-based arrangements (or memoranda of understanding/industry protocols) between betting companies and sports bodies with obligations to share information and intelligence in a timely and regular fashion on suspicious betting patterns and including a right of veto against the offering of certain types of bets;
That the information-sharing agreements noted above extend to relevant statutory authorities e.g., police; gambling commissions; relevant government agencies etc;
That the model is overseen administratively by a national sports betting integrity unit;
That consideration is given to how the above model might be funded by the exploitation by sports bodies of their proprietary interest in a "right to bet" on their sport, presuming that the sports body in question is a registered controlling body for that sport;
All underpinned by a dedicated criminal "cheating at gambling" statute, as accompanied, typically, by a maximum sentence of 10 years (equating to fraud offences).
See, for example, the NSW legislation; section 193(H-Q) of the Crimes Act 1900, inserted by the Crimes Amendment (Cheating at Gambling) Act 2012. At the conference, the first use of the provision – relating to the fixing of harness racing in NSW – was discussed by Mr Wayne Walpole, Detective Inspector, Casino and Racing Investigation Unit, NSW.
Teasing out some of the individual aspects of the above model, the following points are noteworthy:
Handling sensitive data and "intelligence"
First, and based on the UK experience, initially the various information-sharing MoUs between betting companies and sports bodies were minimalist in nature; now, they are much more comprehensive, and even include operational and case management protocols as to how betting companies, sports bodies and the relevant statutory authority or police are to handle and process the information.
A useful point of reference here is the lessons learned by the horse racing authorities in Britain (the BHA) in the aftermath of the failed R v Rogers in December 2007 (also known as the Kieren Fallon trial) concerning the laying of bets on the then newly emerging betting exchanges such as Betfair. That failed trial promoted the comprehensive Neville Review of May 2008. The Neville review is not only a very useful review of the management of integrity issues in horse racing but also contains an informative approach for all sports as to the procedures that sports governing bodies should adopt when dealing with matters that may involve breaches of the criminal law and including parallel criminal investigation.
The handling of the R v Rogers affair can be contrasted to the recent investigation by the BHA into allegations that a race horse owner and a jockey had engaged in a conspiracy to commit fraudulent practice based on the supply of inside information for reward, BHA v Ahern, Clements and Others, 2013.
Returning to Australia, but remaining on a similar theme, an interesting feature of this conference was the point made repeatedly by the police delegates (e.g., Darren Cooper of Vic Pol, who is associated with that state's newly established Sporting Integrity Intelligence Unit) that, from a police perspective, the key to any sports corruption investigation remains "intelligence" and often that which emerges from the wiretapping of telephone conversations.
As an important aside here, Mr Cooper noted Victoria police's frustration with the fact that certain information relating to serious corruption gleaned from telephone intercepts cannot be passed onto sports bodies because of federal (Cth) privacy law restrictions – even where it may be said clearly to be in "the public interest" to do so. In relation to gambling fraud the public interest might extend to:
the purpose of preventing or detecting crime or of preventing disorder;
the interests of the economic well-being of the state, territory or Australia;
the interests of public safety or health; or
possibly even for the purpose, in an emergency, of preventing death or injury or any damage to a person's physical or mental health, or of mitigating any injury or damage to a person's physical or mental health.
Nevertheless, and as pointed out by the Australian Federal Police's delegate at the conference (Richard Terry, Detective Superintendent, Co-ordinator Intelligence, Australian Federal Police) even if there was an exemption under privacy legislation to disclose such information, the police currently would be anxious as to the level of security clearance or competency that sporting bodies, and even their dedicated integrity units, would have to receive and process that information.
National Sports Betting Integrity Unit
In the UK, this concern as to the capacity of sporting bodies to handle potentially incriminating data, was echoed by the betting companies who, though willing to share information on suspicion betting patterns with sports bodies, expressed reservations as to how such commercially sensitive data might be used, if at all, given that it might have serious adverse "image" consequences for a sport or a leading personality therein.
In the UK, this lacuna in the capacity of sport to deal with sensitive information (be it supplied by the police or betting companies) was one of the underpinning factors why the 2010 Parry Report into sports betting integrity, suggested both the establishment of a national sports betting integrity unit but also its deliberate location as an adjunct to the UK Gambling Commission given that that commission is an authorised, public body under the Regulation of Investigatory Powers Act 2000 and thus able to benefit from the obtaining/disclosure provisions of section 22 of the 2000 Act.
The lack of such a unit, given the interstate nature of professional sport in Australia, was also mentioned in this year's powerful Australian Crime Commission report on crime (corruption and drugs) in sport. In this, it is hoped that the recently established National Integrity in Sport Unit (NISU), situated currently within the Department of Regional Australia, Local Governments, Arts and Sport in Canberra will over time attract the requisite authority, capacity and competency in this regard and may even, under amendments to federal privacy law, be delegated powers similar to the its UK (sports integrity unit) equivalent.
As the NISU conference delegate, Marko Todoroski, highlighted, at present NISU is taking a softer advocacy/informational/educational role on integrity in sport; albeit with a definite longer term objective of implementing meaningful, federal-led policies relating to integrity in Australian sport.
Overall in Australia, the message is clear, although the states and territories are doing quite a lot; more central Commonwealth coordination is needed. Even in racing, where many states in Australia having long-standing, dedicated and experienced integrity units, the threat has heightened to such an extent that there have been calls for a national regulator for Australian racing.

Dedicated criminal law statutes: cheating at gambling
Again, the police delegates at the conference reiterated the point that specific cheating at gambling statutory provisions were extremely useful in the sense that previous investigations into such corrupt behaviour had to proceed on the unsatisfactory premise of charges based on analogous fraud, attempting to gain financial advantage through deception or generalised prevention of conspiracy to corrupt/bribe, which did not always fit the nature of the misconduct. The obvious example in NSW was the rather tortuous Ryan Tandy and others proceedings which followed a spot-fix during a rugby league game between North Queensland and Canterbury in Townsville in August, 2010 when a suspiciously large amount of money was bet on a penalty goal as the first scoring play. Tandy, who played for the Bulldogs in the match, facilitated the fix by deliberately conceding an early penalty. The recent aforementioned amendment to the NSW criminal code so as to include specific corruption in sport provisions is a direct result of lessons learned from Tandy.
In the R v Rogers case of 2007, it is noteworthy that the specific "cheating at gambling" provision of the UK Gambling Act 2005 (section 42) had not yet come into force. Further, an interesting discussion of the various UK provisions in this regard took place in the English Court of Appeal decision of R v Majeed & Westfield [2012] EWCA Crim 1186. In that case, Westfield was an employee of Essex County Cricket Club, and was charged with accepting or obtaining corrupt payments (about £6,000), contrary to s 1 of the Prevention of Corruption Act 1906 (a section 42 of the Gambling Act 2005 was not pursued), for bowling in a match in 2009 in a way calculated and intended to allow the scoring of (about a dozen or so) runs off his first over of the match. He was convicted and sentenced to four months in jail. The stated appeal, which concerned an interpretation of the scope of the 1906 Act, was dismissed.
A team mate of Westfield, Danish Kaneria, had also been spoken to by the police but no criminal charges were pursued for lack of evidence. Nevertheless, in 2012, the English and Wales Cricket Board began disciplinary proceedings against Kaneria, and a disciplinary panel subsequently banned him for life from cricket as a grave danger to the integrity of the sport. The reasoned award by the panel gives a fascinating insight into this murky world of sports corruption. Kaneria subsequently appealed to an ECB Discipline Commission Appeals body in 2013, but his appeal was dismissed.
Sports corruption: first principles
The key patterns and vulnerabilities of the topic of sports corruption remain:
The threat posed by spot fixing is particularly acute e.g., in the recent CAS award of CAS 2011/A/2364 Salman Butt v International Cricket Council at para 20 (dated 17 April 2013), the odds of the exact sequence of "no ball" events that Amir and Asif were asked to effect at the Lord's Test between England and Pakistan in August 2010 were estimated (by the eminent cricket statistician Frank Duckworth) to be 512,000 to 1. The general point being that for the sake of three simple, apparently innocuous, plays, having no significant impact on the final outcome of the Test, the odds were hugely in favour of the fixers.
It follows that episodic games, such as cricket, tennis and snooker and where an individual participant has significant control over certain plays, are particularly vulnerable to spot-fixing e.g., in CAS 2011/A/2621 David Savic v Professional Tennis Integrity Officers, Savic offered an opponent US$30,000 if that opponent would agree to lose the first set. Savic further offered to lose the remaining sets so that the opponent could win the match – note the players' control here.
Whatever about how a third party may use privileged information to manipulate an accompanying betting market, the core to this matter of sporting integrity is based on the simple premise of a participant (human or animal or a club) not performing on their merit. Recent examples from Australia and elsewhere illustrate that that "non-performance" may take many forms e.g.,

"tanking" in order to manipulate the pecking order in a subsequent draft order e.g., the investigation by the AFL into the Melbourne Demon's approach to the 2009 AFL season;
not properly complying with mandatory reporting of medical conditions that might affect subsequent performance e.g., the More Joyous saga in Australian horse racing;
where in a league situation a mid-table team who, as the season's end approaches, can neither be relegated or promoted, or a team already relegated, become open to, well, bribes e.g., the deliberate own goal scored by a Bari player in May 2011 during an Italian Serie A game between Bari (already relegated) v Lecce (threatened by relegation) led to the arrest of the defender in question. Indeed, in that the most recent (of many) Italian football scandals, concerns were raised over the last four games of Bari's 2010-11 league campaign – versus Palermo, Sampdoria, Lecce and Bologna – with the results of those matches having a direct effect on the relegation positions and qualification for Europe;
The "non-performance" may be as a result of external pressures applied by agents or other influential third parties (note the role of Salaman Butt's agent Mazhar Majeed and the aforementioned role of Danish Kaneria in English cricket) including local criminal figures who attempt to "image launder" through their association with sports figures.
This point on the vulnerability of players to outside pressures sparked one of the most interesting debates in the conference – and in particular was part of the presentation by Mr Shane Neilson, Head of Determination, High Risk and Emerging Drugs at the Australian Crime Commission; especially on how certain criminal elements (Hells Angels or bikie gangs etc) effectively "groom" young sports stars and more broadly how sports governing bodies have to be aware of the threat the third party ownership of players' economic rights and third party influence through private equity in clubs might, if not properly administered, lend itself to a vulnerability to gambling fraud.
For a curious Canadian example of how Hells Angels gangs are involved in sports gambling see the Globe and Mail report on how police agencies from across Greater Toronto arrested 18 people in March 2013, associated with Platinum Sportsbook, a sports-betting website allegedly backed by the Hells Angels and other organized crime groups.
For an interesting example of the need to monitor private equity in clubs, note the Tampere FC affair in Finland from earlier in this decade;
The non-performance might also result from poor judgment by a participant with existing gambling addiction problems e.g. Pete Rose, US baseball; Michael Chopra a professional footballer in the UK; and note here the comments of former (AFL) Melbourne Demons vice-captain David Schwarz to the ABC at the beginning of this year's AFL season;
The non-performance might also be as a result of a professional player who, relatively speaking and compared to peers in a squad or internationally, is poorly paid;

This point was made, but not accepted at CAS, in the Salman Butt hearing i.e., Pakistan players were uniquely exposed and vulnerable to spot fixing because their earnings were lower than other international players; they were not permitted to play in the lucrative IPL due to political problems with India; and Pakistan could not host home Test games due to the 2009 terrorist attacks in Lahore.
See also the point (albeit in a different context) made in CAS 2011/A/2621 David Savic v Professional Tennis Integrity Officers at para 4.10 = the player's 10 year career earnings were in around, a relatively paltry, US$86,000!!
See also CAS 2009/A/1920 Pobeda (upholding a life ban on a club president who was involved in an attempt to match-fix) where the Macedonian club in question was in financial difficulty = again vulnerable.
All of the above reinforces the importance of good governance and regulation in sport. A poor regulatory environment which ignores bad practices and tolerates conflicts of interest will breed corruption which in turn will be preyed upon by fixers. Indeed, one could say that all of the above can be summed up in four words = the Indian Premier League. It is of note that, at the time of writing, media coverage of the IPL is dominated, not by the sport, but by the associated corruption e.g., EPSNCricInfo; the Guardian etc

The matter of the IPL came up on numerous occasions and was discussed authoritatively by my CEPS colleague Dr Ashutosh Misra. Detective Inspector Jason Saunders of the Queensland Police Academy also referred to it and, in the context of good governance, highlighted the Australian Sports Commission's Mandatory Sports Governance principles of 2013, an element of which is sports transparency, reporting and integrity.

Education and Prevention
In my view, the education and prevention fundamentals of chapter 3 of the aforementioned Parry report from 2010 remain sound:
Sports governing bodies need to have clear, definitional rules on "betting" (and in particular what participants can or cannot bet on) and "inside information" (and especially the need to calibrate and communicate this clearly because players sometimes misunderstand the importance to others of even the most trivial bit of information e.g., injury status of a teammate, state of pitch, possible change in tactical formation etc);
Anti-corruption education and training in this respect should not just be confined to participants and should include administrators, officials, umpires, coaches, support personnel etc;
Training should ideally be face to face; in small team groups; at club facilities; delivered by people who participants etc can empathise with; and the training must be reinforced regularly. The "tick the box" approach (as in the approach many workplaces to health and safety) should be avoided e.g., some organisations just place a generic, online training programme on their website and leave it at that – you know who you are;
Need to provide a dedicated whistle-blowing line or clear communication channel for reporting illegal or unusual betting-related approaches and thereafter to provide support for the whistleblower – see the example here of Simone Farina who was in effect ostracised from Italian football after his revelations on the sport's practices;
Need to provide advice, assistance and counselling for participants affected by gambling problems.
On education, one of the most thought-provoking presentations was by Mr Michael Jeh, a former Oxford Blue and first-class cricketer, who spoke passionately about the skewed moral code of many modern, young, elite sports stars who, used to the trapping of success, and the support of their clubs and coaches, balance the (lack of) certainty of getting caught (for recreational drug use, questionable personal behaviour in public or online etc) against the (lack of) severity of any sanction if caught.
This point was reiterated in the context of performance-enhancing drugs by Professor Janes Skinner, Dr Stephen Moston and Dr Terry Engelberg of the Centre for Tourism, Sport and Services Research, based in the Griffith University Business School, Brisbane, who are undertaking research for the World Anti-Doping Agency and the Australian Department of Prime Minister and Cabinet into athletes' attitudes to sports doping.
Future challenges
The following "future challenges" are presented as questions and matter of debate.
What is the impact for sports gambling and more importantly the policing of sports gambling as a result of the growing popularity of the virtual, digital currency Bitcoin?
Note also the quotes from a Sydney Morning Herald feature on Bitcoin on 1 June 2013.
"The Australian Crime Commission's acting chief executive, Paul Jevtovic, says the virtual currency's anonymity makes it highly attractive to criminals and money launderers, though little is yet known about how widespread it is in illicit markets. Bitcoin has become of growing concern to the agency. 'The ACC is currently working with partners to explore the Bitcoin market and other digital currencies, to better understand its size and criminal threat,' he said."
"NSW Police Minister Michael Gallacher says the phenomenon is causing serious concern inside the state government, with evidence that Bitcoins are being used to buy firearms, child exploitation material, stolen credit card data, forged passports, bomb-making instructions and extremist literature. "This is without question going to be one of the challenges that defines modern policing," he says."
"…in July last year, the Australian Transaction Reports and Analysis Centre, AUSTRAC, the federal agency that charts money flows in and out of the country, warned of the potential for criminals to use online video games and virtual worlds, such as Warcraft or Second Life, with digital currencies such as Bitcoin. AUSTRAC chief executive John Schmidt warns that digital currencies will become even more attractive to criminal groups as financial regulations tighten."
Has the Court of Arbitration in the tennis corruption awards on Koller, (CAS 2011/A/2490 ) and Savic (CAS 2011/A/2621) but also in Pobdea, CAS 2009/A/1920 and in CAS 2010/A/2172 (upholding a life ban on a referee to report an approach made to him to fix a match) rushed into upholding life bans without proper consideration of the requisite standard of proof (which really should be comfortable satisfaction and not just balance of probabilities); at odds with the principle of proportionality in sanction noted by the Swiss Federal Court recently in Matuzalem; and without due regard to mitigating circumstances such as the first time offender; poor financial circumstances of the accused; or the undue influence or even duress that was exerted on the accused, who may not have been directly involved but simply failed to report a betting approach?
Is there a need for a World Anti-Corruption Agency modelled on the World Ant-Doping Agency?
Internationally, rather than getting distracted by "white elephant" projects such as the establishment of a World Anti-Corruption Agency; rather than entering into an academic debate as to whether, counter intuitively, the best way to stop illegal betting in, say, India, would be to legalise gambling; rather than pontificating, as I have in the past, on the need for global harmonisation of sports gambling laws (this can't even be done in a federal state, such as Australia, which is largely on message as to the nature of the integrity threat) – better to begin with a minimalist approach based on a principle of reciprocity among leading jurisdictions which currently and commonly license betting.

Alternatively, and a point made by Mr Guy Launder, Regional Director of the Australian Competition and Consumer Commission, and more broadly by a discussant Sally Simpson, Professor of Criminology and Criminal Justice at the University of Maryland, that internationally sport should look more broadly and analogously at how governments worldwide cooperate on matter of criminal justice and particular in matters such as the OECD-led cooperation on cartel investigations and the Financial Action Task Force standards on money-laundering.
Moreover, the careful, education/intelligence sharing approach of Interpol's Integrity in Sport unit, outlined by Dale Sheehan, Director, Capacity Building and Training at Interpol, is exactly what is needed and, it is hoped, is one that will gather momentum and put some flesh on the bones of the international cooperative programme which UNESCO seeks to promote through its recent Berlin Declaration at the 5th International Conference of Ministers and Senior Officials responsible for Physical Education and Sport, held on 28-30 May 2013.
Conclusion
Finally, I stick by a point I have made on numerous occasions in the past – and as someone who had his first bet, aged 9 and guided by my Grandad, on Bregawn to win the Cheltenham Gold Cup in 1983 at 100-30F, that countries such as Australia and the UK, where sports industries such as horse-racing are deep-rooted (and who would have understood the Bregawn reference), have an important cultural education role to play in this debate. In many jurisdictions (for example, in continental Europe) sports administrators do not have an intuitive or cultural or any understanding of betting and this may still be resulting in leading sports bodies underestimating this integrity threat.
In this, sports regulations, national polices on integrity in sport, federal laws and even international declarations are meaningless unless supported by a genuine will to implement, police and enforce. As one of the discussants at the conference, Professor David Kinley, Chair in Human Rights Law at the University of Sydney, put it so eloquently with a quote from Shakespeare's Measure for Measure:

"Where I have seen corruption boil and bubble
Till it o'er-run the stew; laws for all faults,
But faults so countenanced, that the strong statutes
Stand like the forfeits in a barber's shop,
As much in mock as mark."
Related Articles
About the Author

Jack Anderson is Professor and Director of Sports Law Studies at the University of Melbourne. The sports law program at Melbourne was one of the first to be established globally in the mid-1980 and continues to expand at the Melbourne Law School, which itself is ranked in the top 10 law schools globally.
Jack has published widely in the area including monographs such as The Legality of Boxing (Routledge 2007) and Modern Sports Law (Hart 2010) and edited collections such as Landmark Cases in Sports Law (Asser 2013) and EU Sports Law (Edward Elgar 2018 with R Parrish and B Garcia). He was Editor-in-Chief of the International Sports Law Journal based at the International Sports Law Centre at the Asser Institute from 2013 to 2016.
Appointed as an arbitrator to the Court of Arbitration for Sport in 2016, he became a member of the inaugural International Amateur Athletics Federation's Disciplinary Tribunal and the International Hockey Federation's Integrity Unit in 2017. In 2018, he was the sole CAS arbitrator at the Commonwealth Games on the Gold Coast, Australia. In 2019, he was appointed to the International Tennis Federation's Ethics Commission. He is currently chair of the Advisory Group establishing a National Sports Tribunal for Australia
This email address is being protected from spambots. You need JavaScript enabled to view it.