3 conferences, 2 weeks, 1 global problem: match-fixing – Part 2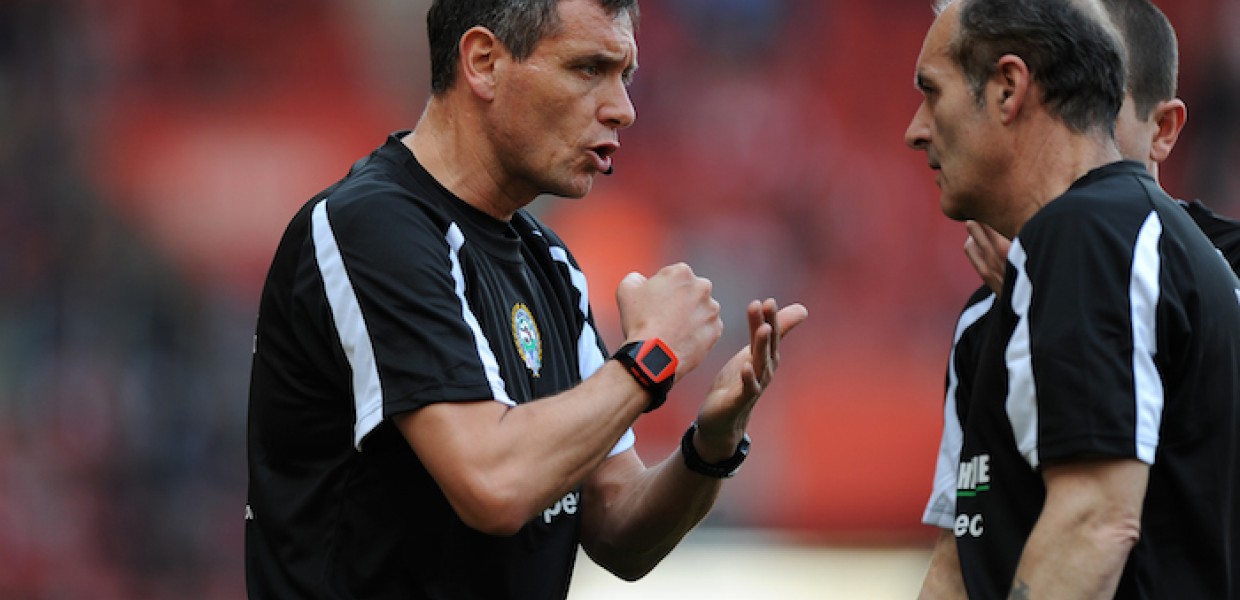 Print

Published 17 June 2013 | Authored by: Kevin Carpenter

Kevin Carpenter provides an update on match-fixing policy and possible reforms from Law Accord and the "Don't Fix It" training event, part of a European Union funded initiative which was being led by FIFPro, alongside UEFA.

I began the second LawAccord panel saying it was pleasing to see countries such as Switzerland, Russia and India taking legislative steps to make match-fixing a specific criminal offence. I went on to question why betting companies should be allowed to use sport without making any set financial contribution to do so? This is what the French call a 'betting right'. Commercially this is an anathema. Broadcasters aren't allowed to use sport for free to drive revenues and the same principles should apply to sports betting companies. I also stated my strong belief that it is time to engage fully with sponsors to fight match-fixing as they are a stakeholder with a significant amount of influence as sport has become increasingly commercialised. This has been seen recently with Sahara withdrawing their support for the Board of Control for Cricket in India. Perhaps the lead could be taken from the US government's novel approach using the Foreign Corrupt Practices Act to pressure sponsors of the International Olympic Committee to take strong action following the Salt Lake City corruption scandal.

My fellow panellists, who ranged from members of lottery bodies to former heads of legal at UEFA, members of government and of the United Nations and the Council of Europe, made a number of interesting comments. One of which that not only should there be a code of conduct for sports betting and match-fixing for participants in sport, but also for sport journalists because they often have access to sensitive inside information which could be used to manipulate betting markets. There was also a good legal analysis of the FC Gossau case in Switzerland which highlighted the deficiencies in their current legal framework for match-fixing when, despite there being extremely strong evidence to suggest a goal keeper had fixed a match, he was acquitted. Both the Council of Europe and the United Nations are working on trans-national match-fixing policies, with the Council of Europe's International Convention against Match-fixing currently in the drafting process and the United Nations Educational, Scientific and Cultural Organisation passing its Berlin Declaration shortly after LawAccord.

Declan Hill's and my paths were to cross yet again a week later in Budapest where we were both invited to be expert speakers for the morning of the first day of the "Don't Fix It" training event. This was part of a European Union funded initiative which was being led by FIFPro, alongside UEFA. In attendance were representatives of national football associations, players, referees and other stakeholders from nine European countries.

Declan's presentation focussed on the organised crime aspects of match-fixing, whereas my presentation was entitled "Match-fixing, Sports Betting & the Law: What This Means For You". Declan stressed to the attendees that despite what people think, match-fixing is not a victimless crime unlike other forms of corruption. He used the tragic example of Robert Kutasi, a former Hungarian journalist who fought a crusade against match-fixing in the country, becoming a football manager and then a number of his players were implicated in match-fixing scandals which devastated him to such an extent that he took his own life very recently. Declan also dispelled the oft vaunted theory by many within positions of influence in sport that it is young players who are the most vulnerable and therefore the ones that education should target. In fact his recent research has shown that it is the older players that fix and so there needs to be a change of emphasis.

My presentation pointed firstly at the fines and penalties that are involved in match-fixing including those at the football association level, the sporting sanctions, and those from a governmental level, the criminal sanctions. I also stressed to the participants that they needed to consider the reputation of those accused and be very careful in pursuing investigations not to later fall foul of a claim being made against them for false allegations, and that this was particularly a risk to be considered when the sporting and criminal processes were running concurrently. I provided a number of case studies from the sparse case law to show how the justice systems work in reality as regards match-fixing.

The afternoon session began with a presentation by Andy Harvey of Birkbeck University, who is undertaking the principal research programme for FIFPro in this project, describing education in match-fixing as neither a panacea or a silver bullet, rather it needs to be more strategic and the message must cater not only to the heart but also to the head to be truly effective. The second group of speakers during the afternoon were a fascinating mix from different backgrounds and organisations. The football players' union of Finland told the participants about a mobile app which footballers in the country are using to report suspicions of match-fixing entirely anonymously and confidentially. A representative of Transparency International spoke about their experiences in Germany through their EU funded project "Staying Onside". Perhaps the most interesting presentation of all came from a psychologist working for INTERPOL, the international police organisation, whose compelling and enthusiastic presentation from a non-legal and largely non-sporting background certainly struck a chord with me. She stressed that if you don't design a programme properly and do it well then there is no point in doing it at all, and that the message that trainers put across to players has to be more striking and motivating than what the criminals can offer, that is our main challenge going into the future.

I hope my reflections and comments on what was said over the three conferences show what a truly complex issue match-fixing is and the many different unique strands that require attention. I learnt a great deal during these two weeks and I hope I managed to impart some pearls of wisdom of my own during my presentations. However I think what struck me most is that although I often applaud any efforts to research and develop policies which seek to lessen the threat of match-fixing, sports betting and organised crime, I have begun to wonder whether there is actually too many actors getting involved? My specific concern is that there is a limited amount of resources to progress the fight, particularly in times of worldwide economic austerity. This is often an argument I have used when saying I believe a WADA-type international match-fixing agency is some way off. There appears to be a certain amount of politic posturing by certain organisations (I stress however not all) in wanting to be seen to take the lead. As members of various other panels I have discussed said, there may be a lot of talk but not currently a great deal of action. There does seem to be a duplication of resources and efforts to a certain extent. I hope that, moving forward, all of the different organisations who are seeking to do good work in the field come together and pool their expertise and resources to come up with the most efficient and effective policies.
Related Articles
About the Author

Kevin is a advisor and member of the editorial board for LawInSport, having previously acted as editor. In his day-to-day work he has two roles: as the Principal for his own consultancy business Captivate Legal & Sports Solutions, and Special Counsel for Sports Integrity at leading global sports technology and data company Genius Sports.
This email address is being protected from spambots. You need JavaScript enabled to view it.