CONCACAF shows FIFA the way in outing Warner and Blazer and what next?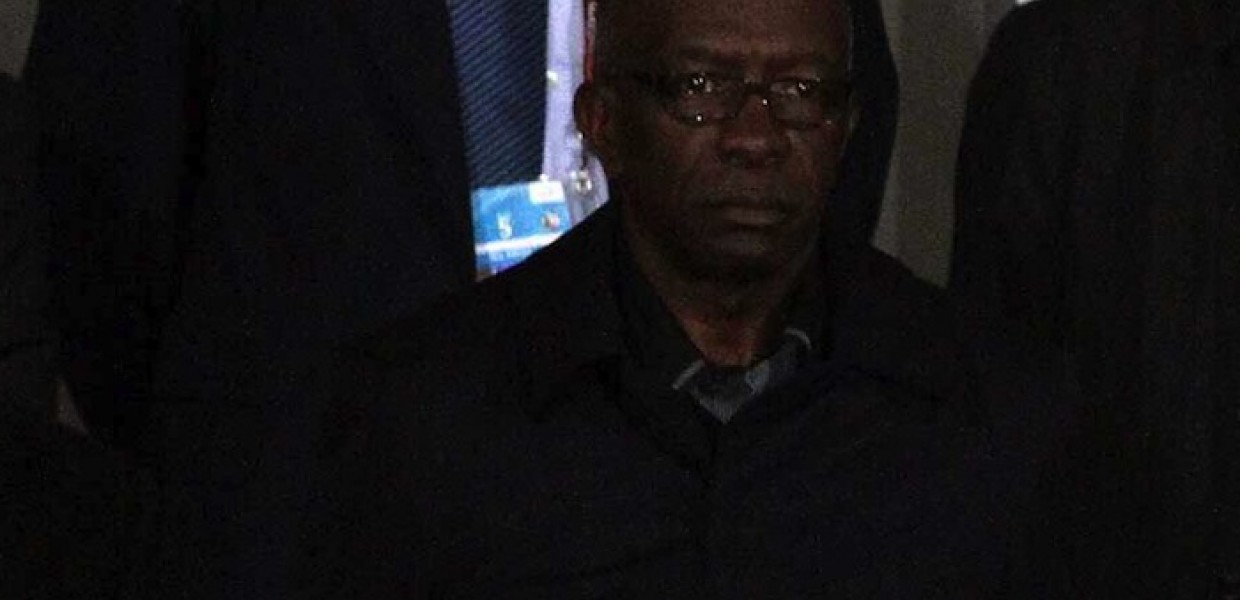 Print

Published 07 May 2013 | Authored by: Kevin Carpenter

Although in my sports legal career to-date I have focussed primarily on match-fixing, I also research and lecture on sports integrity and anti-corruption more widely. Therefore I could not sit on my hands when the Confederation of North, Central American and Caribbean Association Football ('CONCACAF') Integrity Committee's 'Report of Investigation' ('Report') (the executive summary and full report of which can be found here) was presented to the CONCACAF Congress on Friday 19 April 2013 and felt a blog coming on...

The main protagonists in the 144 page Report are none other than pantomime football corruption villain Jack Warner and his sidekick/cronie Chuck Blazer. Anybody reading this will have an idea about Mr Warner's chequered past (to say the least) as regards a flagrant disregard to the usual norms of governance when in a position of influence and power. The most heinous example of this I have come across is the allegation that in February 2012, whilst Warner was special advisor to the Trinidad and Tobago Football Federation ('TTFF'), FIFA and the South Korean FA paid a total of around £440,000 intended for the victims of the Haiti earthquake into a TTFF account that it now claims only Warner had control of.1 This is of course an allegation he vehemently denies, along with the tens of other allegations of misfeasance that have been levelled at him during his 46 years working in football in various roles including as CONCACAF President and FIFA Vice-President and Executive Committee ('ExCo') member.

Blazer on the other hand, General Secretary of CONCACAF and FIFA ExCo member, was not known for his alleged corrupt practices until those that had previously been as thick as thieves regarding corruption (i.e. a number of members of the ExCo) turned on each other. This began when Blazer alleged in May 2011 that Mohammed Bin Hammam, President of the Asian Football Confederation and ExCo member, and Warner offered bribes for votes for FIFA's upcoming presidential election in violation of FIFA's Code of Ethics (apparently there was one!)2 This led to Warner's resignation as CONCACAF President a month later and the CONCACAF Executive Committee to establish an Integrity Committee in June 2012 under new President Jeffrey Webb.
The Integrity Committee's Report details how Warner and Blazer soon became central to the Committee's work and reveals a number of varied instances of brazen corruption by the two men. Chairman of the Committee and the Report, Sir David Simmons, set the scene to the Congress with the following words, "I have recounted a sad and sorry tale in the life of CONCACAF, a tale of abuse of position and power, by persons who assisted in bringing the organisation to profitability but who enriched themselves at the expense of their very own organisations."3
Headline findings of the report
Warner committed fraud against CONCACAF and FIFA by:
Securing funds from CONCACAF and FIFA by falsely representing that the land on which the CONCACAF Centre of Excellence ('COE') was developed and owned by CONCACAF, when it was in fact owned by one of Warner's own companies; and
Inducing FIFA to transfer funds that were intended for the development of the COE to him personally by providing bank account details that were for his personal account rather than CONCACAF's.
Blazer misappropriated CONCACAF funds in two ways:
Although his contract expired in July 1998 he caused CONCACAF to make over $15 million in payments to himself in commissions, fees and rent expenses without proper authorisation; and
Using CONCACAF funds to finance his personal lifestyle including (amongst many other things): paying down amounts on apartments at the Atlantis resort in the Bahamas and obtaining employee health insurance for him and his girlfriend.
Blazer violated US federal tax laws by wilfully failing to file federal tax returns and pay taxes on behalf of CONCACAF and its subsidiary.
Warner and Blazer committed fraud against CONCACAF regarding their financial and accounting policies by:
Repeatedly issuing financial statements that they knew contained misrepresentations and material omissions; and
Represented that the financial statements were subject to independent audits when they knew that the auditor was not independent and didn't really do audit work anyway!
Will they face true justice?
Now I have largely become immune to shock and surprise when hearing about corruption in sport but the scale of some of the behaviour and systematic abuse of power by Warner and Blazer over so many years is astonishing. Unsurprisingly both declined the Committee's invitation to participate in the investigation and following the publication of the report Warner said it was "baseless and malicious" and "I will continue to sleep very soundly at night".4 Remarkable words from a man who it seems will never admit to any wrongdoing even in the face of overwhelming evidence.
In that case, what legal action could the two face? As regards sanctions from football governing bodies the Committee has been asked within the next three months to suggest sanctions following their findings. It is said that the new leadership of CONCACAF are looking at their other legal options and are in no mood to "forgive and forget".5 FIFA, in their infinite wisdom, have a tendency to discontinue any internal investigation against ExCo members once they have resigned and say that "the presumption of innocence is maintained", which is what they did with Warner. However following the Report they have said that they may open a new ethics committee investigation.
The Committee admitted in the Report their findings implicate a number of jurisdictions which is why they applied the broader balance of probabilities standard of proof. One of those jurisdictions is clearly the United States, where the Federal Bureau of Investigation and the Internal Revenue Service have said they are examining bringing charges against the two men in relation to a number of offences covering violations of US tax laws and anti-fraud statutes.
I believe charges should be brought because if corruption of this scale had taken place in a corporation in any other sector the pair would face lengthy prison sentences. I for one would not shed a tear if the authorities took the same approach, either in the US and/or other jurisdictions, and we saw Warner and Blazer face criminal proceedings.
---
'TTFF claims Jack Warner controlled account holding missing Haiti funds', Press Association, Guardian.co.uk, 16 February 2012
'Fifa launches bribery inquiry over claims against Bin Hammam, Warner', Press Association, Guardian.co.uk, 25 May 2011
'Jack Warner quits over CONCACAF integrity report', Playthegame.org, 22 April 2013
'Jack Warner resigns: Here we go again', Economist.com, 25 April 2013
'Jack Warner, Chuck Blazer face likely legal cases, FBI probe', SI.com, 22 April 2013
About the Author

Kevin is a advisor and member of the editorial board for LawInSport, having previously acted as editor. In his day-to-day work he has two roles: as the Principal for his own consultancy business Captivate Legal & Sports Solutions, and Special Counsel for Sports Integrity at leading global sports technology and data company Genius Sports.
This email address is being protected from spambots. You need JavaScript enabled to view it.