How will FIFA's match-fixing guidelines apply to Cameroon World Cup allegations?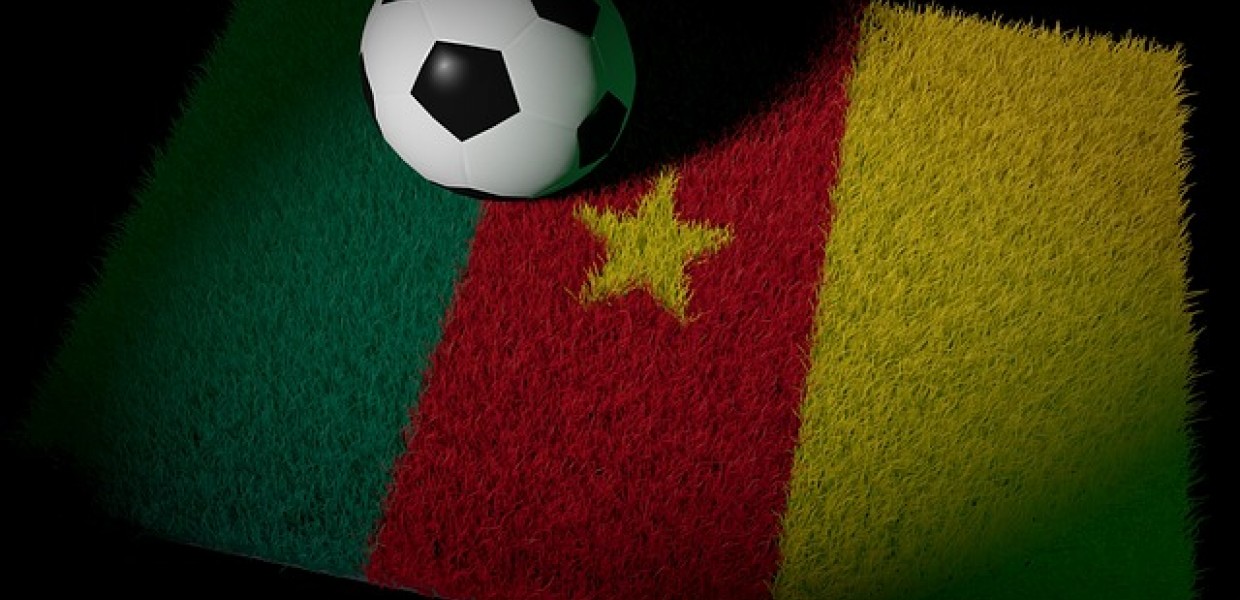 Print

Published 17 July 2014 | Authored by: Kevin Carpenter

During the 2014 FIFA World Cup Brazil, it is not unfair to say that the majority of the participating teams from the African confederation have not covered themselves in glory by their behaviour either on or off the field.

The Ghanaian national team were hit by match-fixing allegations against its football association and then Ghana's government had to

send more than $3m (£1.8m) in cash by plane to Brazil

to pay appearance fees owed to the players before their final group game against Portugal as they were threatening not to play.

1

The money arrived on the day of the Portugal game which Ghana had to win to have a chance of qualifying and ironically defender John Boye, who earlier in the day had been pictured kissing his share of the cash

2

, scored an own goal and they eventually went on to lose 2-1. The Nigerian national team boycotted training 2 days before their Round of 16 game against France once again over money, this time bonuses.

3

Then we come to Cameroon. They lost all their 3 games in Group A, the lowlight of which being a 4-0 defeat to Croatia which saw Alex Song sent off just before half time for inexplicably elbowing Mario Mandzukic in the back and then ugly scenes towards full time as Benoit Assou-Ekotto headbutted team-mate Benjamin Moukandjo. However, subsequent to their exit,

allegations

have arisen that 7 of the Cameroon players were involved in fixing (manipulating) the Croatia match.

4

Just over a month before these allegations FIFA, being 3 years into a

10 year initiative

on the prevention of match-fixing with global police organisation INTERPOL

5

(of which I have been involved), sent

Circular no. 1424 "Specific Recommendations to Combat Match Manipulation"

to all its member nations/associations enclosing guidelines on how to combat match-fixing ('the Guidelines')

6

. The aim of this document is "

to form structures with corresponding procedural guidelines to effectively handle incidents of match manipulation. The document outlines specific recommendations for the sustainable development of a tailored national integrity initiative and it should form the basis of a concrete and effective structure within member associations, as well as further define the scope of the responsible persons empowered by these recommendations.

" In essence, the Guidelines are intended to be a best practice manual in this highly important area. Now, you may wonder what relevance this document has, given the alleged fixing that took place at the World Cup, a tournament under the direct jurisdiction of FIFA? Given Cameroon have now left Brazil the Cameroon football federation (FECAFOOT) have taken it upon themselves to investigate the allegations which came from convicted notorious global match-fixer Wilson Raj Perumal, who had correctly predicted both the result and red card in a Facebook discussion with a

German magazine7

. The FECAFOOT investigation will form part of a wider inquiry ordered by the country's president following their exit from tournament and overall poor performance.

8

The opening section of the Guidelines are concerned with "Prevention" with the first thing for FECAFOOT to note is that should have a "zero-tolerance" policy approach to match manipulation (Article 1.1) which gives some indication of the thoroughness of the investigation undertaken. FIFA want each member association to appoint a Single Point of Contact ("SPoC") for match-fixing who should co-ordinate all activities for the country in this area, including investigations which I will discuss later. Article 1.6 says that FECAFOOT should have an integrity provision/clause in the national team players contracts thereby creating a direct link to the FIFA and/or national anti-match-fixing regulations and accompanying sanctioning regime. A key element to any match-fixing investigation is to be found in Article 1.8 and is something I stress to governing bodies "Establish a media strategy". This is all part of what is termed 'crisis planning'. Article 1.8 specifically mentions confidentiality, which is crucial to obtaining witness evidence, therefore a balance must be struck with the need to keep media channels sufficiently informed.

Articles 2 (Risk management) and 3 (Information gathering) focus on the vital process of collecting, centralising and exchanging information relating to match manipulation. Information on match-fixing can be collected from a number of sources including social media posts, which partially led to the downfall of the players involved in the recent Southern Stars match-fixing scandal in Australia. Indeed the Cameroon allegations have come from a Facebook conversation

conducted by a magazine.9

FECAFOOT should be keeping clear records of all the information they, or FIFA, obtain on the allegations. Then national and international laws must allow them to share those records with other parties including most importantly law enforcement (if necessary).

When it comes to the investigation itself Article 4 prescribes to FECAFOOT and its SPoC how to achieve the most effective investigative and/or "administrative fact-finding inquiries" into the allegations. Standard operating procedures should be in place by FECAFOOT backed by robust regulations that enable and empower it to investigate and sanction proven cases if match-fixing. The emphasis on an "independent judicial body" is important as there must be a separation of powers between the investigatory team, the disciplinary body and the executive arm of the association to maintain the upmost integrity of the actions taken.

As mentioned previously, I have been involved with the FIFA-INTERPOL initiative travelling all around the world to advise member associations on good governance to tackle match-fixing. Three of the regions I have visited are North, West and Southern Africa. South Africa were

infiltrated by Mr Perumal's match-fixing

operation just prior to the 2010 World Cup hosted in the country

10

and I hope that the Cameroon federation, with the help of FIFA, avoid many mistakes the South Africa FA made in its investigation into the corruption. Unfortunately, from what I have experienced, many member associations around the world are ill equipped to deal with such high profile allegations and for FECAFOOT the Guidelines may not have come soon enough to get the necessary procedures in place. Thankfully for them it appears that

no further evidence

is available

11

but it should be a solitary warning for the other member associations of FIFA of the need to read the Guidelines and be fully prepared should the worst accusations be made in relation to their football.
Related Articles
About the Author

Kevin is a advisor and member of the editorial board for LawInSport, having previously acted as editor. In his day-to-day work he has two roles: as the Principal for his own consultancy business Captivate Legal & Sports Solutions, and Special Counsel for Sports Integrity at leading global sports technology and data company Genius Sports.
This email address is being protected from spambots. You need JavaScript enabled to view it.