Lessons from Suarez: is it time for "universality" in football sanctions?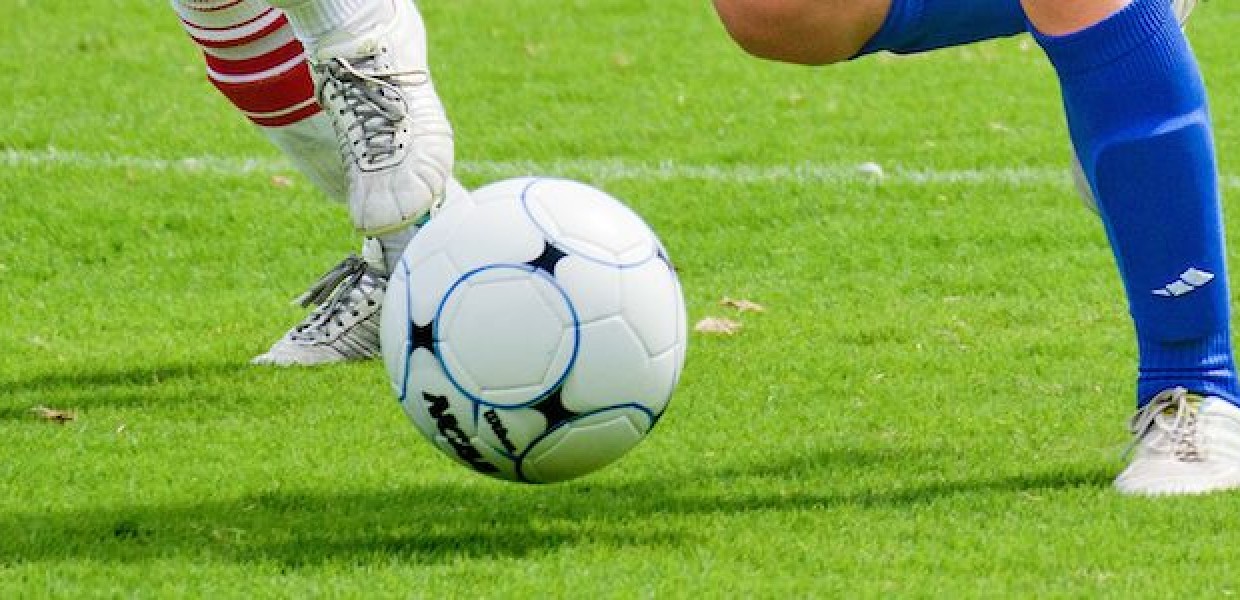 Print

Published 04 September 2014 | Authored by: Kevin Carpenter

The hat trick bite of Luis Suarez in the 2014 FIFA World Cup Brazil was undoubtedly the sports law story of the summer, the most interesting part of which were the debates surrounding the length and type of playing suspension levied upon Mr Suarez by the FIFA Disciplinary Committee and the adjustment thereto upon appeal by the Court of Arbitration for Sport ('the CAS').

The FIFA Disciplinary Committee utilised a provision - Article 22 of the FIFA Disciplinary Code1 (ban on any football related activity) - that had, up until that point, only ever been used in relation to integrity and corruption offences.2

However, it was far from clear what the scope of this particular provision meant in terms of his suspension. Indeed, this was one of the main points argued by his legal team at the CAS, and it begs the question: would it not be better for such confusion to be avoided altogether?

In this blog, I will be comparing the regulatory regimes in football and rugby union to argue that football should move away from its current competition-based suspension system to adopt that of "universality" (defined below).
The status of suspensions under the FIFA Code
Following Mr Suarez's bite in the match between Uruguay and Italy, the FIFA Disciplinary Committee suspended him for "nine official matches" at international level and also concurrently "banned [him] from taking part in any football‑related activity (administrative, sports or any other) for a period of four months".3
Previously, it was believed to be the case that FIFA, under their own Disciplinary Code, could suspend a player following a "serious infringement"4 such as Mr Suarez's bite - in this instance caught on camera - only for international fixtures in accordance with its jurisdiction under Article 2 (Scope of application: substantive law) and its powers under Article 38 (Carrying over match suspensions)5.
Article 2 makes it clear that the Code applies to every match and competition organised by FIFA and that all other competitions are left to the individual organiser, be it a regional confederation or a national football association for club football. Paragraph 1 of Article 38 says: "As a general rule, every match suspension is carried over from one round to the next in the same competition".
Paragraph 2 goes on to say that where this is not possible (e.g. where the player is suspended during a FIFA World Cup but the player's team gets knocked out of the tournament), the suspension will be carried over to the team's subsequent official match(s).
The time‑defined element of Mr Suarez's suspension is a power available to FIFA under Article 22 and in this instance was said to have applied to "any football‑related activity", including a ban from playing in club fixtures.
The unusual length and nature of the ban will no doubt have also been due to the fact he was a repeat offender, having been suspended on two previous occasions in club football for biting, for seven6 and ten matches7, and also a lengthy suspension from club football for racial abuse on the field of play.8
In their appeal award, CAS confirmed the international suspension and the length of it, but declared that Mr Suarez could take part in all other football-related activity other than official club matches.9
In my opinion, the CAS award was largely proportionate and appropriate in the circumstances. However it was clear that having not previously used Article 22 in relation to acts of misconduct/foul play, i.e. those offences which are worthy of a red card (Article 47), that the whole affair was somewhat unsatisfactory and, in my opinion, there is an alternative and more satisfactory path to be taken going forward.
The status of suspensions under the International Rugby Board regulations
The sport of rugby union has successfully eliminated the uncertainty and the unsatisfactory nature of the club and international distinction when it comes to suspensions/bans from playing the sport.
Regulation 17 of the International Rugby Board ('IRB') Handbook10 (Discipline - Foul Play), sets out not only the disciplinary procedures to be followed in relation to serious misconduct in international fixtures but also, with clarity and detail, the expectations and obligations placed upon national rugby associations.
The preamble to Regulation 17 sets out a number of important principles:
A harmonised approach to the administration of discipline and implementation of sanctions for foul play at all levels of the game.
Seeks to achieve consistency in the way in which discipline is administered and uniformity in the manner in which the seriousness of foul play is assessed for the purpose of the sanctions imposed.
All participants in the game of rugby shall be bound by Regulation 17, including the core principle of universality. Universality means that players who are suspended at any level of the game will have their suspension recognised and applied at all levels of rugby union across the world.
In addition, the IRB set out a number of core principles11 that must be adhered to by the rugby unions and associations in all territories and at all levels of the game. The preamble regarding consistency of sanctions is reflected by a set of guidelines in Appendix 1 ('the Guidelines') covering each type of foul play in rugby union. For each particular act of foul play an entry point is set based on the scale of seriousness of the player's conduct for that act, categorising conduct as either Lower End ('LE'), Mid Range ('MR') or Top End ('TE'). It also sets down a maximum sanction period for each offence.
The principle of universality is further reinforced in Regulation 17.1 by the statement that "all matches are equal." The universality approach not only provides great certainty for the game of rugby union but also provides a significant deterrent effect.
A good example of this can be found in the disciplinary case brought against Northampton Saints captain Dylan Hartley following the English Premiership club rugby final on 25 May 2013. He was sent off by the match referee for accusing the referee of being a "f***ing cheat". The sanction handed down was an 11-week suspension from playing the game of rugby, which meant, with the domestic season being over, he missed out on the unique and coveted chance to represent the British and Irish Lions in their overseas international rugby tour to Australia.12
Not only that, in terms of the sanction, it also allowed the judicial panel in that case some flexibility in that although the suspension began during the British and Irish Lions tour, it was stopped at the end of that tour for a temporary time when Hartley would not be playing any matches in the off-season and then was to be resumed at the start of the official season so that it had its maximum and intended effect.
Application of the IRB regulations to Suarez's case
We can use the approach in the Hartley case to show how much more effective the IRB's Regulation 17 would have been in the case of Mr Suarez.
Under the Guidelines, biting is an offence under Law 10.4(m), with the entry point for a LE biting offence being 12 weeks, a MR biting offence being 18 weeks and a TE biting offence being 24 or more weeks. Given the factors set out in Reg 17.19.2 (Assessment of seriousness of Foul Play) one can say it is safe to assume that Mr Suarez's intentional and unprovoked assault on his opponent would have been treated at a minimum as a MR offence and an 18‑week suspension. This would not have been applied until the start of the new Spanish football season, which would have meant Mr Suarez would have been suspended until the start of 2015 from all football matches, including those for his new club, FC Barcelona, at domestic and European and club level.
Indeed, it would probably have been a longer period than that given his previous disciplinary indiscretions, which would be taken into account under Regulation 17.19.4 (Aggravating Factors). Given the severity and unusual nature of what the FIFA regulations class as an "assault" (under Article 48D of the Code) many would view this hypothetical IRB period of suspension for Mr Suarez more appropriate and perhaps a better future deterrent to him (and other players) from behaving in such a way.
It is the author's opinion that it does not seem logical that a suspension from playing football for serious misconduct/foul play (i.e. red card offences), such as biting an opponent, which has taken place during an international fixture, should not apply at all levels of the sport. To compartmentalise each competition seems to be an indefensible method of sanctioning, not to mention being inappropriate in attempting to influence the future behaviour of those who perform acts of serious misconduct/foul play in the sport.
Final thoughts
I would strongly recommend that FIFA adopt the approach of the IRB and rewrite the Disciplinary Code regarding suspensions to be underpinned by the principle of universality, which would then also have to be replicated by regional confederations and national football governing bodies in their disciplinary rules. In doing so, there would still be room for Article 22, but it should be retained only in relation to the offences of corruption and match‑fixing.
I would also urge FIFA to adopt the flexible yet prescriptive sanctioning regime in rugby union's Guidelines, as there are only an exhaustive number of misconduct offences that can occur during a football match.
These steps would bring a more satisfactory and certain sanctioning regime applicable to all levels of football, and help remedy a system that currently contains incongruences and that does not fully cater for the severity of actions such as those of recidivist offender Luis Suarez.
Related Articles
About the Author

Kevin is a advisor and member of the editorial board for LawInSport, having previously acted as editor. In his day-to-day work he has two roles: as the Principal for his own consultancy business Captivate Legal & Sports Solutions, and Special Counsel for Sports Integrity at leading global sports technology and data company Genius Sports.
This email address is being protected from spambots. You need JavaScript enabled to view it.