Match-fixing case law update: important lessons from Olaso, Blake and Vanakorn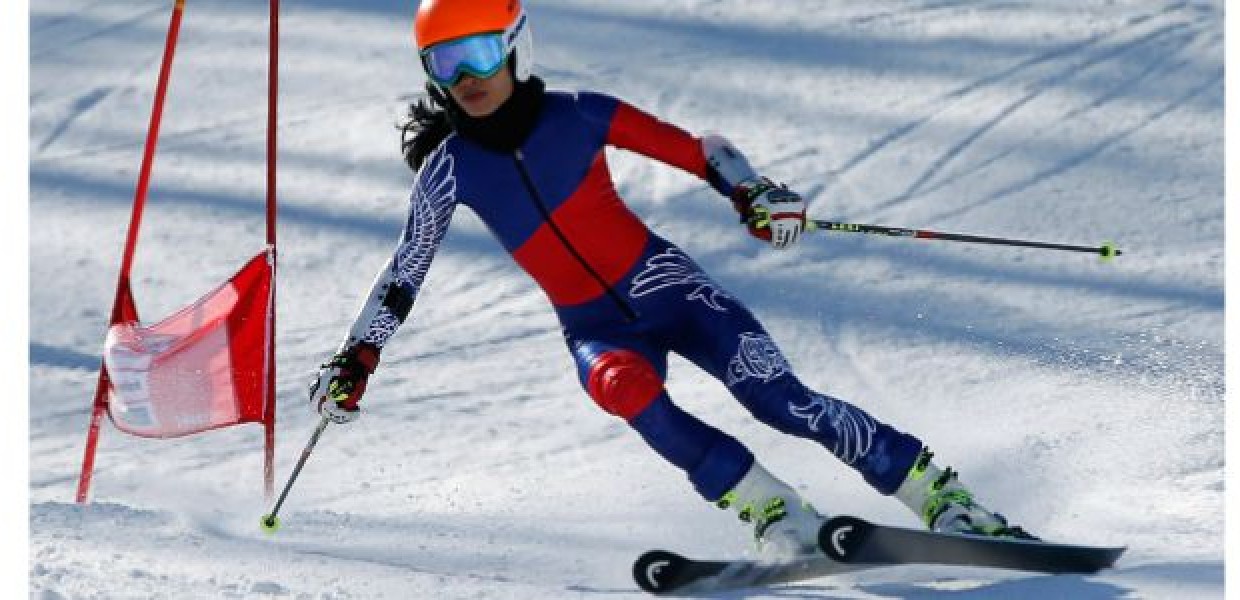 Published 08 September 2015 | Authored by: Kevin Carpenter

The judgments in three match-fixing cases published in the past 12 months highlight the variety, scope and complexity of conduct prejudicial to the integrity of sport. The cases come from three different sports, tennis, rugby union and skiing, with two of them related to betting and the other alleged course of conduct undertaken to manipulate an event for sporting reasons.

This article examines each case in turn, before offering comment. Numbers in square brackets (e.g. "[1]") relate to the paragraph numbers of the relevant decisions, which can be accessed via the hyperlink.
Guillermo Olaso de la Rica v. Tennis Integrity Unit
Corrupt Skype approaches lead to a five year ban for tennis player
The first case, Guillermo Olaso de la Rica v Tennis Integrity Unit (CAS 2014/A/3467),1 arose from suspicious betting patterns that a betting operator observed on three professional men's tennis matches in late 2010 whereby the lower ranked player had been bet on to win in a triple combination. Eight €200 bets had been placed in betting shops which would give a return €65,000, along with an additional £500 bet being placed. [5] A betting operator alerted the Tennis Integrity Unit ('TIU'), the sport's anti-corruption unit, of the suspicious matches.
The higher ranked player in one of those matches was Mr Guillermo Olaso. He duly lost the suspicious match and was investigated by the Tennis Integrity Unit (TIU) who charged him with a "Corruption Offense"2, and two counts of failing to report a corrupt approach3 pursuant to the Uniform Tennis Anti-Corruption Program ('UTACP') rules. In 2013, he was banned for five years and fined $25,000 at first instance by an Anti-Corruption Hearing Officer. [17] Mr Olaso subsequently appealed to the Court of Arbitration for Sport.
TIU put forward a number of witnesses for the appeal including an unnamed anonymous witness. Parts of the judgment are redacted for reasons of confidentiality, important to encourage witnesses to come forward in a field in which it is notoriously difficult to obtain evidence.
The evidential picture against Mr Olaso began to become further coloured when one of the TIU Investigators revealed that on two occasions subsequent to the match in question Mr Olaso had sent an email to a confidential reporting address saying that he had been "approached via Facebook" but nothing more. [49] Failure to provide further information is itself a breach of the Tennis Anti-Corruption Program.
Another witness testifying for the TIU, one of their Professional Tennis Integrity Officers, said that Mr Olaso had accessed his PlayerZone account online a number of times during 2010 including accessing the ATP Rulebook through that portal which contained the UTACP. [52, 104-106]
Once Mr Olaso had been placed under investigation he was under a duty to co-operate including providing evidence upon demand and attending interviews.4 An important point for governing bodies and anti-corruption units is that the TIU Investigator made sure at the beginning of each interview with Mr Olaso that he had the right to have legal counsel present5 however, for whatever reason, Mr Olaso did not exercise this right. [81] Mr Olaso claimed the TIU Investigator had failed however to remind him of a right to remain silent. This argument was rejected by the Panel on the basis that by signing the 2010 player's agreement to play on the tour, which automatically bound him to the UTACP, he had validly waived any right to remain silent which he may have had. [82]
During the course of the lengthy investigation, the TIU Investigator had exercised the wide ranging power he had pursuant to Rule F.2.c, UTACP 2010 to obtain two mobile phones and a laptop from which they were able to extract the Skype instant messages between Mr Olaso and the fixer. The extracted Skype messages were extremely revealing and key to the case:
Mr Olasos admitted that he had an obligation to report a corrupt approach, "(…) they offered them like 5 years ago when this agency anti-corruption wasn't working so they were obligated to report. But since January 2008 it's a rule that u have to report immediately. So they can fuck me up anyway. (…)" [104];
When asked by the fixer what he would do in response to an offer to throw a match, Mr Olaso replied, "I dnt wanna tank unless it is good money" [110]; and
The fixer and Mr Olaso also discussed a strategy to ensure he would lose the match in question without making it too obvious, namely by throwing his racquet around and complaining to the umpire about line calls. [110]
The final piece of the evidential jigsaw came when another investigator employed by the TIU confirmed he had attended the matches alleged to have been thrown by Mr Olaso and his performance was inconsistent with the relative standard of his opponent and his behaviour was "inconsistent with his behaviour in the past" as the investigator had watched him play in many previous matches. [111] Such evidence can rarely be determinative in itself as it is subjective in nature but even if Mr Olaso had played to the best of his ability this could not act as a complete defence to the charges brought (if proven) as an absence of clear evidence of poor performance was not determinative.6 [109]
A further defence put forward by Mr Olaso concerned Rule E.4 and an agreement to manipulate a match made due to threats/duress as he said he had tried to pull out of the agreement the night before but was threatened when he suggested it to the fixer. [113] However the Panel ruled that as the agreement was not made as a result of the 'threat' then he could not avail himself of the protection of Rule E.4 not to mention he had failed to promptly report the conversation to the TIU as required by the same clause. [116]
Neither was he able to convince the Panel that his five year ban and $25,000 fine was disproportionate. Rule H.1.a gave the AHO a margin of discretion at first instance and this could only be altered by the Panel hearing the case afresh if the sanction was "evidently and grossly disproportionate to the offense". [121] Given what they believed to be the deliberate nature of his conduct the Panel saw no reason or basis on which to reduce the sanction. [122]
It is worth mentioning a minor point from the case on the statute of limitations covered in Rule J.1 UTACP 2010 which was (in the words of the Panel) "unusual" in its drafting.7 [93-99] Where corruption is concerned, in whatever sector, no limitation should apply, and the TIU should simply remove Rule J.1 altogether for clarity.
The Rugby Football Union v Philip Blake
Betting integrity breaches strike English rugby union for the first time
Rugby Union portrays itself is a sport where the spirit of the game and integrity are at the forefront, however the advent of professionalism has seen money come into the game from sponsors and broadcasters which has in turn led to bets being offered on an increasing range of matters. The governing bodies of rugby union have been proactive with its anti-corruption and betting regulations and education programmes. However the English governing body, the Rugby Football Union ('RFU'), still found itself with its first case earlier this year: The Rugby Football Union v Philip Blake, RFU Disciplinary Panel, 24 May 2015.8
The perpetrator of the breaches, Mr Philip Blake, was the defence coach of Premiership club Leicester Tigers RFC ('LT') and was a highly respected figure in the game having coached the Australian national team and been a prominent rugby league player in Australia. Mr Blake had admitted the breaches, namely betting on his club and winning, prior to the hearing however the circumstances of the betting and how he was caught was somewhat unusual.
There were two different bets he placed on two separate matches:
4 handicap bets on LT for a European match – for the match LT enjoyed a handicap of +18.5 meaning that Mr Blake would win his bet if LT won OR lost the match by fewer than 19 points – they lost 23-8 and so he won £969.24 profit plus his £600 stakes being returned [11] – in his defence he said that he thought the odds being offered for the game were "ridiculous" and believed he was betting only on LT and claimed not to be aware that he would still win if LT lost by a certain margin [19]; and
4 bets on LT to win a league game – they won 16-12 and so he won £900 profit plus his £600 stakes being returned [13].
Rather than placing these bets either in betting shops or online, as is the usual way, he actually placed them via self-service betting terminals in a casino. [6-8] The fact he placed the bets in a casino turned out to be his downfall, indeed in a letter of contrition to the RFU before the hearing he explained that he had only been a casino because he was a long way from home and his family [16], yet a casino employee who audited the machines thought it was unusual such amounts had been bet on rugby (reflecting what was mentioned in the first paragraph of this section), noticed the same betting pattern on two occasions, checked the casino's CCTV footage, recognised Mr Blake from his membership and then saw he worked at LT by looking at their website. [14] A rather unfortunate way to get caught one may say.
The charges levelled against Mr Blake, which he admitted, were, "Wagering by a Connected Person on a Connected Event, and receipt of the proceeds of such wager, contrary to RFU Regulation 17.3.1(a) and/or Wagering by a Contract Player Support Personnel on an Event, and receipt of the proceeds of such wager, contrary to RFU Regulation 17.3.1(c)".9 [2] Mr Blake's lack of intent to breach the applicable rules and knowledge of the relevant rules as put forward in his letter were deemed irrelevant as a consequence of Regulation 17.3 for the former,10 with no need to prove a mental element or knowledge [28 and 33], and Regulation 17.1.5(a) for the latter,11 which creates the necessary contractual nexus and binds participants to the regulations placing the duty to comply firmly upon them in a personal capacity.
Given the evidence provided, and Mr Blake's admission, the Panel were satisfied that the charges had been proven to the requisite balance of probabilities standard as set down in the Regulations12 [35], which although common in sporting regulations, is in contrast to the recommend standard from the Court of Arbitration for Sport for corruption offences of the hybrid civil-criminal standard of comfortable satisfaction13 originating from anti-doping law.
It then came to the sanction with the Panel setting out what it believed to be the essence of this particular type of integrity offence, namely a "Connected Person" (i.e. participant) betting on a "Connected Event" (i.e. a match involving the club who employs the individual), which underpinned its approach: the integrity of the sport factor and such a person will have inside information/knowledge which has been abused. [46-47] Regulation 17.6.2 provided the Panel with a wide range and discretion which is understandable given no case of match manipulation is ever the same, as is seen in this case. [40] Yet the Panel were able to look to the international federation's World Rugby Regulation 6,14 the basis for the RFU's Regulation 17, which lists the appropriate aggravating15 and mitigating16 factors for a rugby union disciplinary body to consider when faced with offences of betting integrity and match manipulation. The RFU also provided the Panel with a list of sanctions imposed for similar offences in other sports but due to the aforementioned fact-specific nature of this type of misconduct the Panel did not derive much help from it. [50]
It is clear from the judgment that the principal reasons why the Panel felt the breaches by Mr Blake were "serious" were [51]:
The sums bet were not insignificant (this may be true in rugby but they are meagre sums for many other sports);
He was betting on his own team;
The spread bets on LT's European match meant he 'won' even though LT lost and the Panel found it, "inconceivable that he did not known the nature and effect of those bets when he placed them";
The breaches represented significant and repeated errors of judgment; and
He occupied a position of leadership and responsibility at LT.
In mitigation the Panel considered (amongst other points) that [52]:
The breaches did not substantially damage or have the potential to substantially damage the commercial value and/or the public interest in the matches;
The breaches did not have or have the potential to affect the results of either match and he did not have direct influence over them;
The inside information he possessed was of a very general nature;
He admitted the breaches immediately;
His contrition and regret was genuine; and
He has an exemplary disciplinary record.
When weighing up these competing factors the Panel decided to impose a global sanction covering both breaches, with the second aggravating the first, of a six month suspension from the sport (the shortest possible period), a fine of £669 to deprive him of the profit he made and the fixed costs of the hearing of £500. In contrast to the 'zero tolerance' policy of many governing bodies and their disciplinary bodies, who favour lengthy bans even for minor betting integrity offences, the Panel believed the sanction to be "just…fair and proportionate…while having due regard to the proper consideration of deterrence". [55] Upon initially reading the judgment the author was a little surprised the period of suspension was not at least a year however it is encouraging to see a disciplinary panel fully consider and apply the principle of proportionality in this field.
Finally, and a potential for other governing bodies to consider inserting in their own integrity regulations, the Panel drew Mr Blake's attention to World Rugby Regulation 6.10.5(f)17 which provides a number of conditions to be satisfied by the individual upon the expiry of his/her suspension before they can return to the sport including completing an anti-corruption education programme, paying any fines or costs in full and being subject to additional monitoring, all of which are sensible and proportionate measures in the author's opinion.
Vanessa Vanakorn v. Fédération Internationale de Ski
Integrity of flawed Olympic competition qualifying rules exposed by famous violinist-turned-skier
The case of Vanessa Vanakorn v. Fédération Internationale de Ski (FIS) (CAS 2014/A/3832 & CAS 2014/A/3833)18 will be used by academics and practitioners in this field when delivering a real-life example of the alleged manipulation of sport for non-betting/sporting purposes, even more so than the infamous events at the London 2012 women's doubles badminton tournament.19
This also involved the Olympic Games, but this time the 2014 Winter Olympics and qualification for the women's giant slalom competition. Ms Vanakorn, a famous violinist and up until this point a social skier, wished to qualify to represent Thailand in the competition at the 2014 Games in Sochi, Russia and had to come within a maximum of 140 FIS points (the lower the points, the better the ranking) through competing at sanctioned FIS competition in the giant slalom event on the FIS Points List published on 20 January 2014. [10-11] To achieve this she instructed her support personnel, namely her coach and agent, to organise four giant slalom competitions in the last days before 20 January 2014. They succeeded in getting 4 races to be held in Slovenia and with the necessary support of the Thai Olympic Committee had the competitions registered with FIS, who agreed to include them on their calendar and publish them on their website. [12-14] The races took place and Ms Vanakorn qualified for the Games and represented Thailand in Sochi in February of the same year.
Shortly after the Games in March the Ski Association of Slovenia ('SAS') investigated allegations of manipulation during those four races and issued a report determining conduct of that nature had indeed taken place at the time of the four races held in January. The allegations were:
Suspicious circumstances surrounding the organisation of the races – in particular the timing of the competitions, the labelling of some races, the allegedly paid participation of a retired competitor with very low FIS points and the races going ahead even though the weather was too poor; [107]
Ms Vanakorn started irregularly in more than one of the races – the allegations were that she had started outside of the starting gate and so here times were quicker than they should have been; [116-117]
Some of her competitors in the races were told to ski slowly – this was allegedly done to make sure that Ms Vanakorn would not lose too much time and could therefore make sure to make the necessary low amount of FIS points; [124] and
Manipulation of the results list – allegations that some of Ms Vanakorn's competitors listed in the results list were not present or should have been disqualified and this could lead to the disqualification of the results of that competition.
Upon receiving the SAS report the FIS conducted its own investigation, brought charges against Ms Vanakorn pursuant to the FIS Betting and Other Anti-Corruption Violations Rules20 ('BAC Rules') and appointed its own hearing panel who imposed a four-year worldwide suspension, cancelled the results of the events and submitted its decision and information to the International Olympic Committee. [3 and 26-28]
Having filed her appeal, procedurally it was important that the CAS allowed witnesses from both sides (including other skiers who were charged along with Ms Vanakorn in relation to the four events) to be examined by video or telephone conference. Prior to the substantive appeal hearing, one matter that the Panel has to decide is whether the Appellant has legal standing to bring the appeal. In Ms Vanakorn's case, one ground upon which the CAS found standing which is worth noting is, "[the Appellant] can also avail herself of a legal interest to rehabilitate her reputation which can be deemed tarnished by the FIS HP Decision concluding and declaring that she was either an active or knowing participant in a manipulation." [63]
When it came to the BAC Rules the standard of proof adopted was the CAS recommended standard of comfortable satisfaction. However the Panel made a point to stress some further guidance from another fixing case, but from the sport of tennis,21 on the application of the standard, "the Panel…needs to have a high degree of confidence in the quality of evidence".22 [98] This was crucial in this case as will become evident.
Having heard the evidence the Panel concluded as to the first allegation that despite being contrary to the spirit of the sport that the steps taken by Ms Vanakorn's entourage to arrange the events in Slovenia did not violate the rules. [108] Rather the rule-making governing body the FIS was to blame by putting a qualification system and rules in place which allowed athletes like Ms Vanakorn to use the system to their advantage. [109] The Panel criticised FIS for not spotting some "red flags" before sanctioning the event and recommended some enhanced oversight of such races. By not having taken any further steps to check the races prior to sanctioning they then had to rely on the local organisers and the FIS-appointed Technical Delegate who, upon questioning, confirmed he did not witness any irregularities at the event and the weather was okay, if not marginal, for the races to go ahead. [110 and 111]
The Panel was also not comfortably satisfied that Ms Vanakorn committed any irregular start during the races. For one, there was an absence of any evidence from a key witness such as the starter. 122] Furthermore, FIS failed to prove that there had been any acts of fixing, namely any planning, connections to other persons, prior arrangements or orchestration of meetings for example. Finally, and perhaps most significantly as to this allegation, despite the fact the Panel do not elaborate upon it, is that an irregular start is actually a field of play matter, not a manipulation issue, and therefore would have be outside of the CAS' jurisdiction pursuant to the long established 'field of play doctrine'.23 [123]
When it came to the third allegation, four of Ms Vanakorn's competitors at the event revealed they were told to ski slowly but none of that testimony suggested that any such instruction came from her or her support personnel and therefore once again there was no evidence to suggest any manipulation of the races. [126] The same reasoning was applied to the final allegation in that although the witness evidence before the Panel suggested there were errors in the results, these were not as a result of any manipulation by Ms Vanakorn or those connected to her. [129]
The Panel's thorough examination of the evidence in relation to the burden of proof to be achieved by FIS, and the conclusions it came to [130-132 and 148-150], suggests to the author that, in this case at least, comfortable satisfaction was viewed as an exacting standard seemingly closer to beyond reasonable doubt than the balance of probabilities standard usually found in sporting rules and regulations. This will no doubt have been guided by the aforementioned legal interest Ms Vanakorn had to appeal the ruling, namely damage to her reputation, given the catastrophic consequences a finding of manipulation conduct contrary to sporting integrity can have upon an individual.
Although the Panel overturned the ban upon Ms Vanakorn it did uphold the decision of the FIS to cancel the results of the event as the five officials of the four races had been found to be in breach of the BAC Rules and so the event as a whole had been corrupted and the results were defective. [134-139]
Comment
It is evident from the three cases that the quality of evidence where allegations of manipulation/match-fixing are concerned is of paramount importance. Testimony from witnesses alone will rarely be sufficient. The governing bodies in the Olaso case have a fully-fledged integrity unit who were able to fully investigate the allegations using various means whilst FIS could only support documents with inconsistent and unconvincing witnesses.
All three cases provide real examples of how match-fixing and allegations of manipulation can impact on sports in different and unforeseen ways. No governing body can afford to rest on its laurels and the international federation must lead the way, as World Rugby has, and educate and equip national federations and local governing by cascading good practice and a pro-active approach down the pyramid for their sport to ensure the highest levels of vigilance. A failure to do so could have a far larger reputational and commercial impact on the sport than the time and cost it takes to have a comprehensive, monitored and enforced integrity/anti-corruption plan in place at all levels of each sport.
References
CAS 2014/A/3467 Guillermo Olaso de la Rica v Tennis Integrity Unit, https://www.tas-cas.org/fileadmin/user_upload/Award_3467__FINAL__internet.pdf
Rule D.1.c, Uniform Tennis Anti-Corruption Program 2010 (UTACP), "No Covered Person shall, directly or indirectly, solicit or accept any money, benefit or Consideration for the provision of an accreditation to an Event (i) for the purpose of facilitating a commission of a Corruption Offense; or (ii) which leads, directly or indirectly, to the commission of a Corruption Offense". A copy of the UTACP 2010 is available to view here https://www.knltb.nl/siteassets/1.-knltb.nl/downloads/over-knltb/kenniscentrum/to_mf_uniformtennisanticorruptionprogramme_20130828.pdf, (last checked 8 September 2015)
Rule D.2.a.i, UTACP 2010
Rule F.2, UTACP 2010
Rule F.2.b, UTACP 2010
Rule E.3, UTACP 2010
"No action may be commenced under this Program against any Covered Person for any Corruption Offense unless such action is commenced within either (i) eight years from the date that the Corruption Offense allegedly occurred or (ii) two years after the discovery of such alleged Corruption Offense, whichever is later."
The Rugby Football Union v Philip Blake, RFU Disciplinary Panel, 24 May 2015, https://www.englandrugby.com/mm/Document/Governance/Disclipine/01/31/25/32/RFUDisciplinaryJudgment-Sunday24May-PhilipBlake_Neutral.pdf
Regulation 17.3, Anti-Corruption Corruption and Betting, RFU Regulations https://www.englandrugby.com/mm/Document/Governance/Regulations/01/30/35/16/RFU_Regulation_17_Neutral.pdf
"A Connected Person commits an Anti-Corruption Breach if he engages in and/or Attempts to engage in any of the conduct set out in Regulations 17.3.1 to 17.3.4 and/or commits any other breach of the requirements of these Anti- Corruption Regulations. Accordingly, it is not necessary that intent, fault, negligence and/or knowing commission of an Anti-Corruption Breach on the Connected Person's part be demonstrated in order to establish that an Anti-Corruption Breach has been committed."
"[Connected Persons shall] Be deemed to have agreed that it is their responsibility to read and ensure that they understand all of the provisions of these regulations and to comply therewith."
Regulation 19.5.6, Discipline, RFU Regulations https://www.englandrugby.com/mm/Document/Governance/Regulations/01/30/35/19/RFU_Regulation_19_Neutral.pdf
CAS 2013/A/3062 Kevin Sammut v. UEFA, 28 May 2014, paras 89-94 https://www.tas-cas.org/fileadmin/user_upload/Award_3062_FINAL__2014.05.28_.pdf
Regulation 6, Anti-Corruption and Betting, World Rugby Handbook https://www.worldrugby.org/wr-resources/WorldRugbyDIR/Handbook/English/pubData/source/files/Regulation_206.pdf
Regulation 6.10.3, Anti-Corruption and Betting, World Rugby Handbook
Regulation 6.10.4, Anti-Corruption and Betting, World Rugby Handbook
"Once any period of Suspension has expired, the Connected Person will automatically become re-eligible to return to the Game provided that he has first: (a) completed a World Rugby-approved anticorruption education programme to the reasonable satisfaction of World Rugby and is rehabilitated; (b) satisfied, in full, any fine and/or award of costs made against him by any Judicial Committee or Judicial Officer (or in the case of an appeal as applicable, Appeal Committee); and (c) agreed to subject himself to such additional reasonable and proportionate monitoring procedures and requirements as the Anti-Corruption Officer may reasonably consider necessary given the nature and scope of the Anti-Corruption Breach committed."
Vanessa Vanakorn v. Fédération Internationale de Ski (FIS), (CAS 2014/A/3832 & CAS 2014/A/3833), https://www.tas-cas.org/fileadmin/user_upload/FINAL_Award_CAS_3832_3833__internet_.pdf
K.Carpenter, 'Match-fixing in London Olympic year: scandals, lessons and policy developments', LawInSport, March 2013 https://cdn.lawinsport.com/pdf/2012_A_Year_in_Match_Fixing_LIS.pdf?utm_source=LawInSport&utm_medium=PDF&utm_term=Article&utm_campaign=PDFArticle (Last accessed 2 September 2015)
July 2013 Edition
CAS 2011/A/2490 Daniel Kollerer v Association of Tennis Professionals, Women's Tennis Association, International Tennis Federation & Grand Slam Committee, 23 March 2012 https://www.tas-cas.org/fileadmin/user_upload/20120426161618925.pdf
See Note 18, para 98
CAS OG 12/10 Swedish National Olympic Committee and Swedish Triathlon Federation v International Triathlon Union, 11 August 2012
Related Articles
About the Author

Kevin is a advisor and member of the editorial board for LawInSport, having previously acted as editor. In his day-to-day work he has two roles: as the Principal for his own consultancy business Captivate Legal & Sports Solutions, and Special Counsel for Sports Integrity at leading global sports technology and data company Genius Sports.
This email address is being protected from spambots. You need JavaScript enabled to view it.