Third party interests v match-fixing: the lesser of two evils?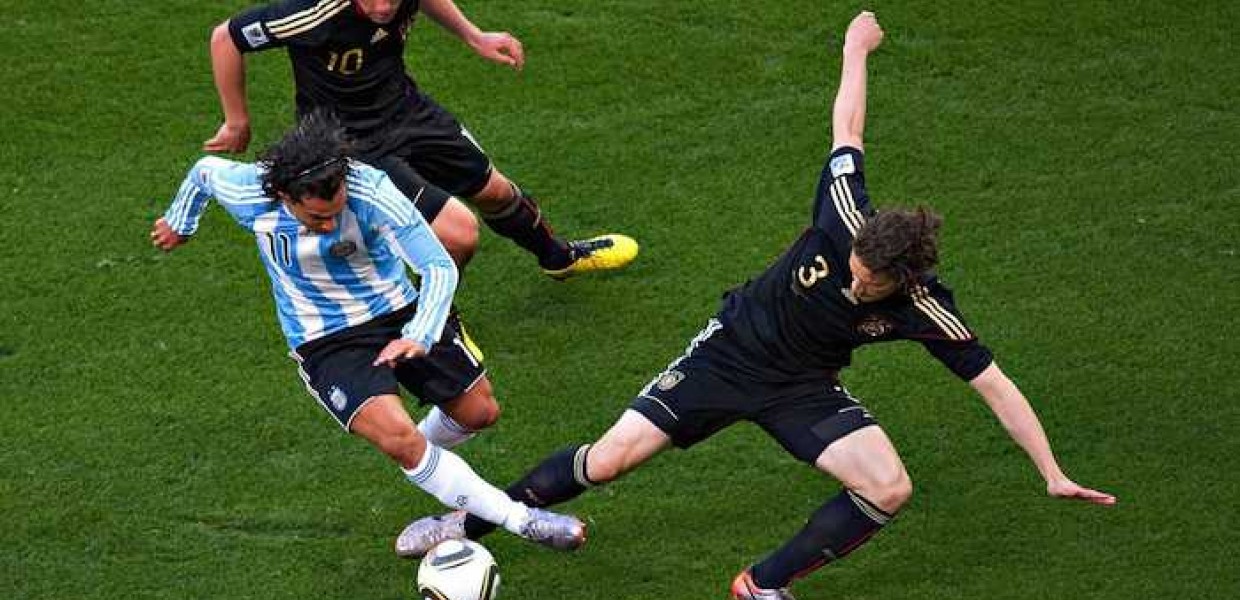 Print

Published 10 July 2013 | Authored by: Kevin Carpenter

There are few more contentious subjects in world football and sports law than third party interests. This has become subject to further scrutiny in light of the attempts of UEFA, and various national football associations and leagues, to introduce and impose financial fair play regulations in one guise or another.

t the recent Sports Law Conference presented by Blackstone Chambers, sports barrister Nick De Marco gave an excellent overview of the legal and policy issues in this area. Whilst I was sat in the audience listening to his presentation, it suddenly struck me that if, as is the desire of some football nations (principally England) third party interests were prohibited by the world governing body FIFA, would this then present a great opportunity for unscrupulous figures in the world of match-fixing to seek to fill the financial void?

As many of you reading this will be aware, the threat to the integrity of football provided by match-fixing has never been greater. We have seen in recent years how various different stakeholders in the game, including players, referees and even club chairmen, have fallen prey in particular to organised criminals operating in the shadowy world of match-fixing. It has been proved by the world players union FIFPro, in its Black Book Eastern Europe, that late or non-payment of players makes them much more susceptible and open to approaches from match-fixers. For clubs in the many countries where third party investment is currently allowed, if it were subsequently banned in the future this would undoubtedly leave players to not be paid as well or, worst of all, not paid at all. In addition club officials and/or players may be driven into the clutches of match-fixers who will pay significant amounts of money to fix football matches for the fortunes that can then be made manipulating global betting markets.

As an alternative form of football finance third party interests are much debated. There is an important distinction to be drawn in this area between 'third party influence' and 'third party investment'. The former being prohibited by FIFA on a global level because otherwise it would allow a third party (i.e. not the club or the player) to dictate the employment relationship between the club and the player. The latter is the grey area, where inconsistent regulation exists around the world, whereby the third party retains a proportion of the "economic rights" of a player. This is also more commonly known as third party ownership ('TPO'). The principle economic right in question is the right to receive the proceeds from any onward sale of the player to another club. What third party owners cannot (or perhaps more accurately should not) do is otherwise influence the relationship between the player and the club.

In reality there is often much doubt from all stakeholders in the game as to whether third party owners actually do stray into the territory of third party influence. This is one of many arguments put forward against allowing any form of third party interest in football. Indeed, it is part of a wider concern about transparency and integrity in this area. In particular, there is a worry that in certain countries where details of third party owners are not a matter of public record, in other words not lodged with the national football association, that organised crime is already infiltrating the game by using TPO to launder money or evade tax for instance. There are also other flawed arguments that third party investment takes money out of football and it is a form of modern slavery.

In my opinion a ban on TPO ignores the realities of the world we currently live in, with the arguments in favour of it being far more persuasive. As a form of football finance in a world of grim economic times and harsh austerity it should be viewed in the same way as any another form of finance which a club chooses to utilise. In reality, it is no different than the money which is taken out of football if money is raised by the club through way of a bank loan. It is simply a way of, to use financial parlance, "making their assets sweat". Importantly, it is also a way in which clubs can maintain their competitiveness in their respective leagues when they do not have the luxury, for instance, of a large fan base or other commercial attractiveness. This is overall good for the game. Parts of the world where third party ownership is prevalent, in South America for instance, they will often say that it is also importantly a means by which untapped talent can be given the opportunity to earn a living and make a career out of the game when otherwise their personal circumstances and poverty may otherwise prevent them from doing so.

One can very much equate the current discussions regarding third party interests to those in the field of sports gambling. As I often say, in countries where sport gambling is illegal, for instance in India and much of the Far East, sports betting continues to thrive on the black market as does match-fixing. If third party interests were to be banned in their entirety on a worldwide basis, then it is my view that match-fixing would look to provide an alternative form of investment to clubs who have already shown themselves to be susceptible to their advances. The practicalities of implementing and policing a complete prohibition would also be extremely difficult. Indeed, this would be far more complex than having proper and regulated third party investment in players. This will best be achieved by also having far more stringent sanctions on third party influence, which should remain wholly and strictly prohibited.

I hope that the ongoing discussions about further prohibitions on third party interests, at both national and international football governance levels, properly and fully consider the possibility of a growth in match-fixing. We, as stakeholders in the sport, are already fighting what seems to be a losing battle against the scourge of match-fixing and we certainly do not need any further governance decisions to be made which may have the unintended consequences of adding to this already burdensome task.
Related Articles
About the Author

Kevin is a advisor and member of the editorial board for LawInSport, having previously acted as editor. In his day-to-day work he has two roles: as the Principal for his own consultancy business Captivate Legal & Sports Solutions, and Special Counsel for Sports Integrity at leading global sports technology and data company Genius Sports.
This email address is being protected from spambots. You need JavaScript enabled to view it.