How to register an Olympic Logo – The story of Tokyo 2020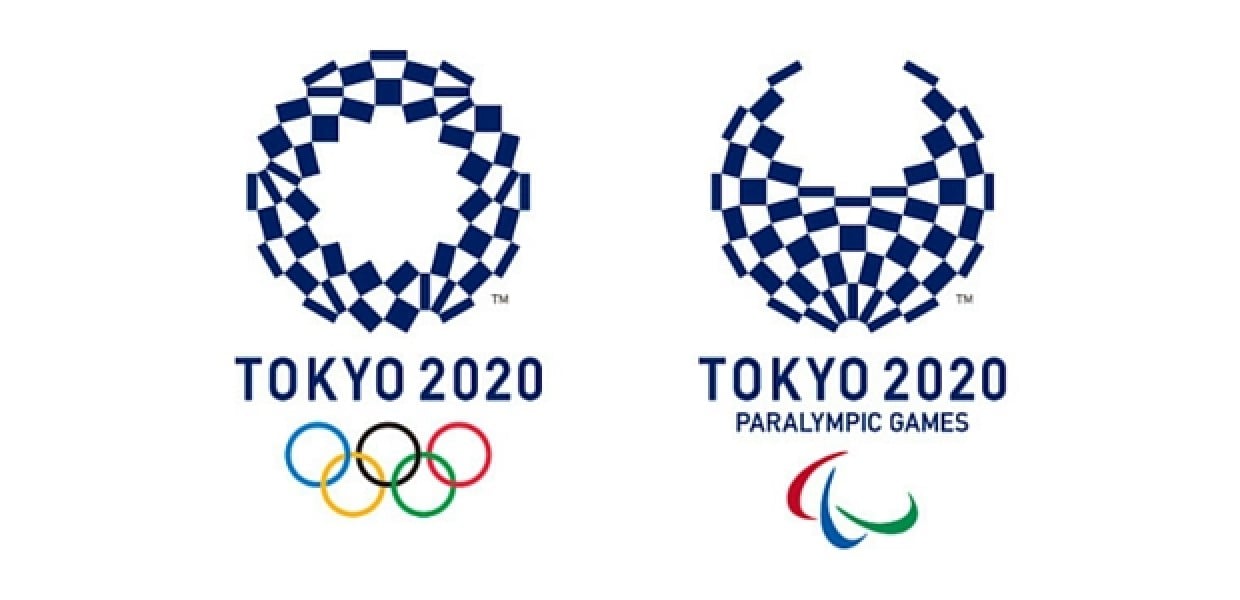 Print

Published 24 May 2016 | Authored by: Alex Kelham, Jackie Bolton

Tokyo 2020, the organising committee for the 2020 Olympic and Paralympic Games, is generally seen as a star amongst major event organising committees around the world. It's seen to be well organised and well supported. Its sponsorship sales have been astronomical,1 and (until very recently!2) it hasn't been clouded by the corruption scandals facing other high profile sports bodies at the moment. However it does have one blot on its copybook: the saga with its logos.
Intellectual property in an Olympic logo
Before going into the facts of this particular scenario, it is worth considering the intellectual property rights that are available to protect logos. Logos are often made up of different elements. For example an Olympic Games logo consists of the Olympic Symbol (the five interlocking rings); the name of the particular Games (here, TOKYO 2020) which may be written in a particular font; and the design element. Different elements of the logo may attract different forms of protection – although there are differences across the globe, the key protections are summarised briefly below.
Copyright arises automatically on the creation of artistic works and prevents copying of a substantial part of the work for a period equal to 70 years from the death of the author/creator of the work. As a result of Berne Convention,3 recognised by 170 countries, copyright is available in the majority of countries around the world and enforceable widely, regardless of where the author was born or the work created. In some countries, there is however a requirement or
Registered trade marks provide a monopoly right in the country they have been registered and can, in theory, be renewed infinitely. However a mark has to be registered in respect of the classes of goods and services for which they are to be used and failure to use in respect of the registered class(es) can result in cancellation of a trade mark. The monopoly right allows the trade mark owner to prevent the use of similar or identical marks in relation to the specific goods or services for which it is registered. However, trade marks with accrued fame and repute can be used to prevent the use of similar and identical marks, not only in relation to the goods and services in which they're registered, but also in respect of other unrelated goods/services.
Registered design rights are recognised in many countries and may also be used to prevent use of designs, including logos. The duration of protection afforded a registered design is usually limited, so although there can be benefits over a registered trade mark (they're normally cheaper and don't have to be registered in relation to specific goods and services), they are not a substitute for trade mark registration.
So, what intellectual property is used to protect an Olympic Games logo…?
Copyright will protect the design element and possibly the font. (Note that copyright in the Olympic Symbol has now expired, but is protected in many countries as a special emblem under the Nairobi Treaty4) The name of the Games (ie CITY + YEAR) is unlikely to benefit from copyright protection as insufficient creative endeavour will have gone into its creation. However, it is likely to be capable of trade mark registration in many countries. In the UK, the London 2012 Games benefited from the first CITY +YEAR trade mark in the UK. The logo in its full form, and its constituent parts are normally registered as trade marks. Variations of the logo may also be registered as trade marks – for example the London 2012 logo came in 4 key colours and a variety of distinctive 'infill' versions (such as a Union Flag), each of which was registered. Finally, design rights may also be utilised, particularly for the design element of the logo.
Tokyo 2020's abandoned "T" and the search for a new logo
In September last year, Tokyo 2020 had to abandon its original choice of logo for the 2020 Olympic Games.
Tokyo 2020 had originally chosen for the design element of its logo a modern, stylised "T",5 which was designed by Kenjiro Sano. However, the logo was strikingly similar to an earlier logo created by Olivier Debie for a Belgian theatre company. Debie alleged that Seno must have copied his work and initiated a copyright infringement claim in the Belgium courts.
Tokyo 2020 vigorously defended the claim. Copyright relies on the infringer actually copying the work and, despite the similarities, Seno was adamant that he had never seen the Belgian theatres' logo. However, such was the public's negative reaction to the apparent scandal, Tokyo 2020 decided to abandon the logo and start again.
To find its new logo, Tokyo 2020 enlisted the help of the Japanese nation by holding a competition. The entrants' task was to design a pair of logos (one for each of the 2020 Olympic Games and Paralympic Games). Criteria were set for the entrants to ensure that the branding encapsulated spirit of the Games, included their requisite elements, and met the practical standards for using the chosen logos (i.e. requirements for the reproduction of the logos in different media).
Tokyo 2020 selected four pairs of logos from the 14,599 entries received, and asked the nation to vote for their favourite pairing. The winner, announced on 25 April 2016, was a design by Japanese designer Asao Tokoro.
The importance (and challenges) of the clearing process
The key learning point from Tokyo 2020's experience is that it should always be a brand owner's first step to check that its proposed new branding is free to register and use without fear of action by a third party who has rights in a conflicting mark or design.6
The best way to do this to instruct experts to conduct trade mark and design clearance searches. Additionally, in countries where copyright is registered, copyright registers may be searched. The purpose of the searches is to see if an earlier mark exists that could prevent the use and/or registration of the proposed trade mark. Although searches are more of an art than a science and cannot provide an absolute guarantee, they serve to minimise the risk of the owner of the proposed trade mark being sued for infringement and/or its trade mark application being opposed. If the search identifies prior conflicting marks, steps can then be taken to either negotiate with the owner or amend/abandon the chosen mark.
To give maximum comfort, searches need to be conducted in each country of interest and in relation to the goods and services which are identical or similar to those for which the proposed mark will be used.
A search of a trade mark register should reveal whether an identical and/or similar trade mark exists. This is relatively easy for 'word' marks, but figurative marks rely on marks having been properly categorised using the Vienna Classification system.7 While if a trade mark represents something obvious, such as an apple, the Vienna Classification system should ensure a search will reveal conflicting marks, it's much harder to search for abstract designs.
If a search reveals an identical trade mark, this is self-explanatory. But assessing whether a similar trade mark is in fact problematic takes more skill. An analysis of the visual, conceptual and aural characteristics of the earlier mark against the proposed mark must be undertaken. In addition the similarity of the goods and services in respect of which the two marks are/will be registered needs to be assessed. If the goods/services are identical and/or similar, it is possible that a likelihood of confusion will exist between the two marks and the owner of the earlier mark could take action against the use and registration of the proposed mark. If the earlier mark has a reputation, such action may be possible even if the proposed mark is to be registered in respect of a completely dissimilar class of goods or services.
It is possible to search for identical or similar registered designs on design registers but, because of the way in which designs are recorded on the registers (at least in the UK and at EU level) voluminous results are produced which are time consuming and therefore costly to undertake.
As registered designs are intended principally to protect physical products (eg the design/shape of a bottle) rather than logos, the Locarno Classification system which is utilised for registered designs internationally reflects this.8 So, for example, if a logo is registered as a design, the particular elements of the design i.e. stars or animals, or its overall shape cannot easily be searched.
However, there is a dim torch at the end of the tunnel as logos, registered as designs, should have been identified within Locarno Class (32) which covers graphic symbols and logos. It would make sense to start a search with this Class and work through the remaining Classes if no conflicting earlier rights are found. Inevitably, the results will however bring up a myriad of unrelated designs to be reviewed and analysed. This is why this type of search is costly and time consuming.
If on a search of registered designs a similar design is revealed, the test for similarity must be considered (which is different to the test applied to the similarity of a trade mark). The analysis to be made is whether the same "overall impression" exists between the two designs - i.e. do the designs look the same? Or, conversely, if the designs do not produce a different overall impression, they are likely to be considered similar to each other.
Searching for copyright works is even more of a challenge as most Intellectual Property Offices around the world do not provide a copyright register for copyright owners to record their rights. Although infringement of copyright requires copying, if your new logo just happens to be very similar to something which pre-exists it, and this only becomes apparent at a later date, you may still find (as Tokyo 2020 did), that claims of infringement will be asserted. Even if you have a defence, the time, money and negative PR could be fatal, as Tokyo 2020 discovered.
Searching for unregistered rights is a minefield. It's not an ideal situation but deploying what searches can be done will go some way to clear the way for a new trade mark, design or logo. The Internet is the most common method of undertaking such 'common law' searches, but trade directories, company registers, domain name registers and other local registers may also be useful for word marks in relation to which unregistered, common law rights exist. Software has also been developed to searches for logos and designs (this is available for free on some websites) however they cannot be relied on as an absolute safeguard.
Tokyo 2020's process for selecting a new logo
Tokyo 2020 strategy for selection of their new logo, which took over six months, illustrates the seriousness with which this the matter was taken:
They selected four pairs of cleared logos for the public to choose from which, in addition to allowing national participation in the project, also ensured that they would have alternative options should a confliction arise.
It provided guidelines to entrants of the competition that explained what intellectual property rights were, and set out the terms that the entrant had to accept in order for application to be considered. This included, crucially, confirmation that the design submitted was the entrant's original work; and an agreement to transfer the winning entry over to Tokyo 2020.
They undertook a clearing process (explained in a statement) on all 4 pairs of logos to ensure that the winner (whichever it was) could be immediately used and adopted for the Games.
They conducted domestic and international trade mark verification procedures. As above, which we expect means, as a minimum, that they undertook a search of the trade mark and registered design registers worldwide, and some basic common law searches for unregistered rights.
However, there are drawbacks to such a strategy, most notably:
There were eight logos to clear, quadrupling the clearance costs which we estimate would have amounted to hundreds of thousands of pounds.
There are also now four times as many logos in the public domain associated with the Games, which could be open to unauthorised exploitation.
The registration process
The costs involved in registering the winning logos are also are very high.
Given the wide-ranging use of an Olympic emblem and the truly global nature of its exploitation, the International Olympic Committee (IOC) undertakes, for each Games, one of the most comprehensive trade mark registration programmes. This is an expensive practice, and although registrations are in the name of the IOC9 the bill is normally footed by the organising committee.
In many countries where the marks will be heavily exploited the IOC registers the marks in 45 classes. The filing fees alone are likely to be well in excess of £1,000,000, and this excludes search costs and agents' fees.
Now that the winning logos have been chosen, the IOC will no doubt now be busy submitting applications for trade mark and registered design protection globally and there will be a hefty hit to Tokyo 2020's balance sheet!
What of the 3 "losing" logos that made the final?
It will be interesting to see whether any trade mark registrations are also obtained for the losing logos.
Trade mark registration would give potentially stronger, longer protection than copyright protection. Trade mark protection acts as a monopoly and can in theory be renewed infinitely; whereas copyright only prevents copying and has a finite life, expiring, in the UK, 70 years after the death of the author.10 However, could Tokyo 2020 legitimately sign a declaration that the losing logos are intended to be used?11
The most likely unauthorised use of the losing logos is as exact replicas, for example by businesses simply excited about the Games or on counterfeit goods. They might be used by people thinking that they won't get in trouble (or as much trouble) because they aren't the 'real' logos.
As such, existing protection for the Olympic symbol, trade mark registrations for the "TOKYO 2020" word mark, and copyright in the design elements are likely to be sufficient to prevent this type of activity. Deciding not to register the losing designs will also save significant costs.
Time to relax and let the Games begin?
So, can Tokyo 2020 now relax and roll out their new logo with complete peace of mind? Unfortunately, as explained above, even with a stringent clearance process there is still the risk that, as with Debie, someone with prior rights could still come out of the woodwork. The owner of such an earlier right (either trade mark, design or copyright) could seek to invalidate the registration12 at least in territories where the prior right is recognised/registered. If an application for invalidation is successful the registration of the new logo would be cancelled.
However, given the high profile the short listed logos received, a designer with identical or similar rights, would, the authors suspect, have made themselves known very quickly. This time around, of course, if Tokyo 2020 is unlucky enough to have a repeat scenario, at least there are three fall back options to rely on...
AND FINALLY…….. the winning logo can be seen here:13 A "harmonized chequered emblem" expressing "unity in diversity". We like it, so let's hope it's here to stay!
Related Articles
About the Author

Alex is the Head of Lewis Silkin's Sport Business Group. Her work focuses on advising entities across the sports sector on a wide range of predominantly commercial and IP issues.
This email address is being protected from spambots. You need JavaScript enabled to view it.
Jackie is a UK and European trade mark attorney at Lewis Silkin. She has years of experience in the world of trade marks and has worked in trade mark attorney practices and law firms.
This email address is being protected from spambots. You need JavaScript enabled to view it.