Asif and Kaneria: former Pakistani cricketers make legal history : Part 1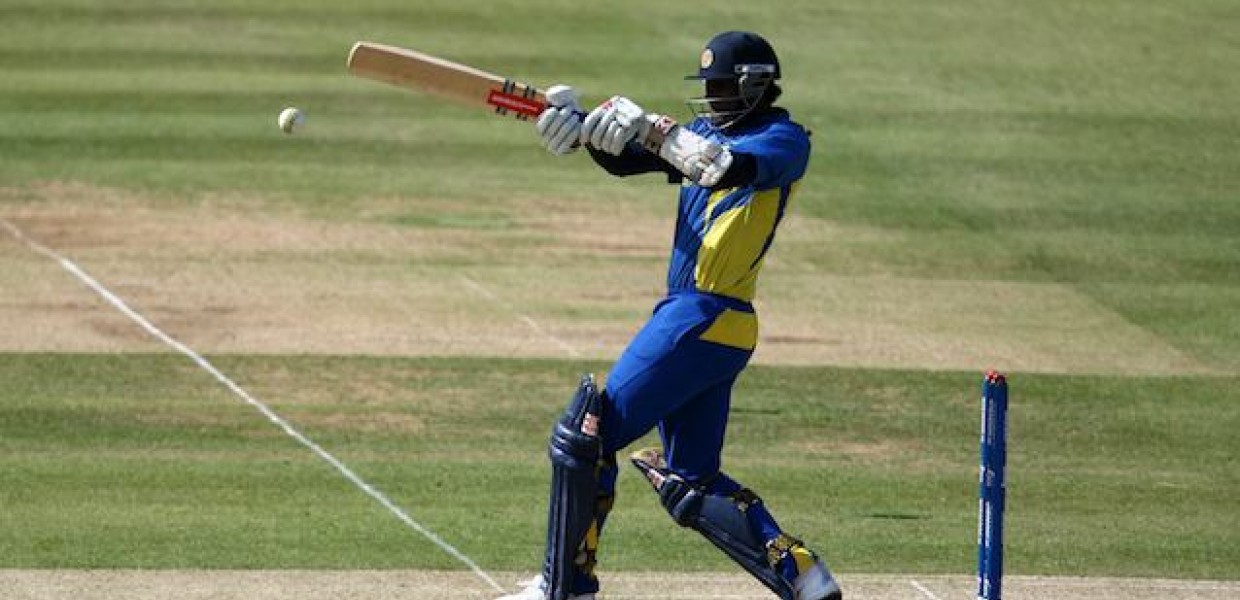 Print

Published 21 May 2013 | Authored by: Alex Odell

Two separate appeals have been heard in the world of cricket in the last month, both concerning findings of corruption against former Pakistan cricketers, Danish Kaneria and Mohammed Asif. They both have been unsuccessful, but they have each made legal history.
Part 1: Danish Kaneria
Kaneria is a former Pakistan and Essex leg spin bowler who holds the record for a Pakistan spinner of 261 test wickets. He was banned for life by the English Cricket Board (ECB) for underperforming in an Essex Pro40 match against Durham in 2009, along with fellow team mate and fast bowler, Mervyn Westfield.
The criminal case
Westfield was investigated by the police and arrested along with Kaneria. He was charged and, in January 2012, he became the first English cricketer to be convicted of spot-fixing, after pleading guilty at the Old Bailey to criminal charges arising from the investigation. He was jailed for four months, having been charged with corruption under the Prevention of Corruption Act 19061. Westfield had agreed to take £6000 for deliberately bowling wides in order to concede 12 runs in an over. Tony Palladino, Westfield's fellow Essex bowler, who would have been the main prosecution witness had the trial proceeded, would have testified that Westfield had shown him money that he said represented a pay-off for deliberately conceding runs in the game.
Just prior to Westfield being charged, Essex police decided not to charge Kaneria on the ground of insufficient evidence. Nevertheless, during mitigation, Kaneria was named as the link between Westfield and bookmakers.
ECB disciplinary proceedings
The ECB began disciplinary proceedings against Kaneria in April 2012 and, on 22 June 2012, he was banned for life by the ECB after having been found guilty of corruption by an ECB disciplinary panel. The International Cricket Council's Anti-Corruption Code stipulates that a domestic ban must be upheld by other member nations2, so Kaneria was banned from playing worldwide, including in Pakistan. This ban continues today.
In his ruling Gerard Elias QC, chairman of the ECB's Disciplinary Panel of the Cricket Discipline Commission, said: "We regard Danish Kaneria as a grave danger to the game of cricket and we must take every appropriate step to protect our game from his corrupt activities."
At the ECB hearing, which lasted for four days, Westfield gave evidence against Kaneria, revealing details about how the former Pakistan legspinner introduced him to an Indian businessman know as Arun or Anu Bhatt. Kaneria, who had been warned about Bhatt's alleged connections to illegal betting, admitted putting the two in contact but claimed he had been trying to distance himself from Bhatt. However, phone records showed extensive contact between Kaneria and Bhatt in the days leading up to the September 2009 Pro40 match that Westfield accepted money to underperform in. Kaneria's defence that Westfield was not a credible witness, due to his previous conduct, was also rejected. Indeed, Westfield was considered to have told the truth at the hearing despite having been tested in cross-examination by Kaneria's lawyer. Consequently, Westfield was only banned from first class cricket for five years, and allowed to return to club cricket after three years.
The disciplinary panel, which also included David Gabbitass and former England allrounder Jamie Dalrymple, concluded: "Danish Kaneria knowingly induced or encouraged Mervyn Westfield not to perform on his merits in the Durham match." He was accordingly found guilty of both charges brought by the ECB, of attempting to induce Westfield to underperform and of bringing the game into disrepute.3
The panel were highly critical of Kaneria's evidence. "We consider that in many respects the evidence of Danish Kaneria simply does not stand up to scrutiny and is plainly lies," read the summary of their findings. 4
Kaneria appeals
Despite these adverse findings, Kaneria exercised his right of appeal and, in a preliminary hearing, was able to persuade the appeal panel that Westfield should be required to attend again to give live evidence and be cross-examined.
Phil Gibbs, a barrister at KCH Garden Square, has already indicated in his excellent blog5 how this was legally possible. Despite a presumption in the ECB Disciplinary Directive that an appeal will not be de novo, but will instead merely focus on the same test as judicial review, i.e. whether a decision was 'Wednesbury unreasonable', regulation 7.4.2 does allow for a fresh hearing of evidence "when required in order to do justice". One example provided within regulation 7.4.2. is "to cure procedural defects at the first instance hearing". It has not been reported what factor led to the decision to allow Kaneria to compel Westfield's re-attendance, but the decision had serious consequences when Westfield refused to attend the appeal hearing.
At this point the procedure broke new legal ground. Westfield could not be persuaded to attend, and, therefore, the ECB risked losing the appeal. Kaneria's lawyers publically stated that, if the appeal was successful, a damages claim would follow, as Kaneria had been unable to work as a professional cricketer during his ban. Extraordinarily, having been unable to persuade Westfield to attend, the ECB obtained a High Court summons to compel his attendance ten days before the hearing6. Westfield declared this to be the 'hostile route'.
On 26 April 2013, Kaneria's ban was upheld by the appeal panel. The judgment has not yet been made available, but the appeal panel must, by virtue of having heard live evidence, been comfortable with the conclusions of fact of the first disciplinary panel. Westfield himself was in the witness box for an extraordinary three days, an inevitably gruelling experience.
Legal lessons
Much has been made of the lack of incentive that Westfield had to give evidence again. While some find this point distasteful, arguing that Westfield has a moral obligation to the game he sullied, Westfield may have a point. He pleaded guilty and has given evidence twice, over a number of days. However, his cooperation may have been unwise insofar as, having declined to appeal his ECB ban, he was not able to have that ban reviewed at Kaneria's appeal.
There is a problem here, and a simple solution. Criminal and disciplinary proceedings can be extremely long. Kaneria has, since losing his appeal, voiced his intention to appeal, either to the High Court or the CAS. A witness may be naturally reluctant to cooperate with a sporting body such as the ECB over this extended period of time without some incentive to do so.
The ECB could amend its regulations to allow for an appeal out of time 'in exceptional circumstances'. This would have allowed Westfield to appeal at the same time as giving evidence against Kaneria in his appeal. Alternatively, the ECB could introduce an equivalent of section 74 of the Serious Organised Crime and Police Act 2005 (SOCPA). Under this section of SOCPA, criminal defendants who have been convicted can liaise with the prosecutor to provide information subsequently in return for a reduction in sentence, which is normally granted in closed proceedings. The section is very useful in the prosecution of gang crime. Might it also be helpful in cricket, which has a similar dressing room code of omerta?
---
1 Since replaced by The Bribery Act 20102 Articles 9.1 and 9.2 of the ICC's anti-Corruption Code
https://static.icc-cricket.com/ugc/documents/DOC_988F9785FD768E4902737F0ACA2E856B_1352699899561_933.pdf
3 Charges were as follows:
Danish Kaneria
1 Alleged a breach of 2009 Directive 3.8.5 in that Danish Kaneria induced or encouraged, or attempted to induce or encourage, Mervyn Westfield not to perform on his merits, that is, to deliberately concede a minimum number of runs in his first over of the match between Essex and Durham.
2 Alleged a breach of 2009 Directive 3.3 in that Danish Kaneria conducted himself in such a manner as may bring the game of cricket or any cricketer into disrepute by inducing or encouraging Mervyn Westfield not to perform on his merits.
Mervyn Westfield
1 Alleged a breach of 2009 Directive 3.8.15 in that Mervyn Westfield received a reward, resulting from his conduct in the Durham Essex match, which could bring him or the game of cricket into disrepute.https://www.espncricinfo.com/ci/content/story/569429.html
4 https://www.espncricinfo.com/england/content/story/569411.html
5 https://gibbsbarrister.blogspot.co.uk/
6 Pursuant to Part 34 of the Civil Procedure Rules as amended and Practice Direction 34A:
A witness summons may be issued in the High Court or a county court in aid of a court or tribunal which does not have the power to issue a witness summons in relation to the proceedings before it.
Related Articles
About the Author
Alex is a barrister at Peters & Peters Solicitors, specialising in business crime, extradition, corruption and sports law. He is part of the P&P Sports Disputes and Investigations team. Prior to joining P&P, Alex was a tenant at the leading criminal set Five Paper Buildings. He has extensive experience of sports law in the context of criminal litigation, having prosecuted cases involving the illicit broadcasting of premier league football for many years.
This email address is being protected from spambots. You need JavaScript enabled to view it.