Steve Waugh calls for lie-detector tests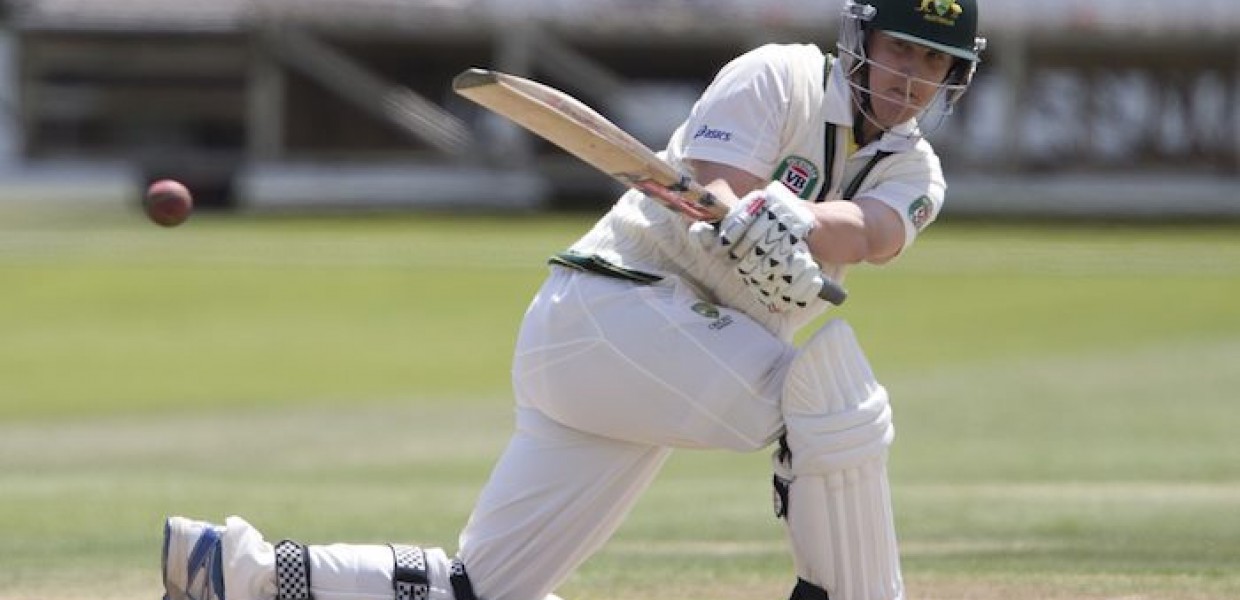 Print

Published 09 August 2013 | Authored by: Alex Odell

We are still in the midst of a heated Ashes battle, but Steve Waugh wasn't referring to Stuart Broad's incredible refusal to walk in the first Trent Bridge test when he called for the use of lie-detectors this week. Instead, the former Australian captain was calling for the use of polygraphs to combat corruption in cricket1. But are polygraphs actually a useful tool for a sports corruption investigation?

Polygraphs, or lie-detector tests, are succinctly described by Wikipedia:

"A polygraph (popularly referred to as a lie detector) measures and records several physiological indices such as blood pressure, pulse, respiration, and skin conductivity while the subject is asked and answers a series of questions. The belief underpinning the use of the polygraph is that deceptive answers will produce physiological responses that can be differentiated from those associated with non-deceptive answers."2

The use of such tests in criminal proceedings is limited. In Australia, the New South Wales District Court rejected the use of such a device in a criminal trial. In Raymond George Murray (1982), Sinclair DCJ refused to admit polygraph evidence tending to support the defence because3:
The veracity of the accused and the weight to be given to his evidence, and other witnesses called in the trial, was a matter for the jury.

The polygraph "expert" sought to express an opinion as to ultimate facts in issue, which is peculiarly the province of the jury.

The test purported to be expert evidence by the witness who was not qualified as an expert; he was merely an operator and assessor of a polygraph. The scientific premise upon which his assessment was based had not been proved in any Court in Australia.

Devoid of any proved or accepted scientific basis, the evidence of the operator was inadmissible hearsay.
In the UK, the well-respected textbook Phipson on Evidence4 expresses neatly the widespread scepticism held by the UK authorities with regard to polygraphs, and the reasons for that scepticism:
"The difference between this class of evidence as to veracity and that of ordinary psychiatric evidence is that being obtained by purely mechanical means, the expertise involved is concerned with an assessment of the likelihood of certain purely physical effects of certain kinds of conduct, together with, to a lesser degree, an effective means of accurately measuring such effects. The evidence of such a test is in reality little different from a police officer giving evidence that during an interview the accused shuffled, stammered or sweated profusely.5 While a jury might draw certain conclusions about the truthfulness of a man who behaved in this way as a result of their own intuitions about human behaviour, it is thought that such evidence would be inadmissible, in part at least because the conditions of a police interrogation are so different from the ordinary circumstances of life to which the jury and the accused are accustomed. For the same reason, we do not think that evidence of the results of polygraph tests would be admitted in England in their present state of development.".
ICC corruption investigators, who mostly come from commonwealth law-enforcement backgrounds, are therefore unlikely to have any experience of, or desire to use, polygraphs in their investigations. They have made no public comments indicating any desire to use them, and, outside the USA, they are generally considered to be unreliable. So where is the change Waugh calls for going to come from?
The answer, as with so many issues in cricket, may lie in India. Waugh's comments were made in New Delhi, in response to questions about the IPL scandal. Waugh suggested that those accused of match-fixing or spot-fixing should take a lie-detector test to clear their names. Perhaps he had in mind the public denials issued by those alleged to have been involved in the IPL scandal, such as the three members of the Rajasthan Royals team - S Sreesanth, Ajit Chandila and Ankeet Chavan.
If so, Waugh may not need to wait long before his wish becomes true. Polygraphs are used by the Indian police. For example, on 1 August 2013, the Times of India reported that Meena Devi, the principal of a Bihar school where 23 children died after eating contaminated food last month, had undergone a lie detector test.6
However, particularly when cash for enforcement is tight, the ICC may feel that lie-detector tests are a solution to a problem that doesn't exist. Where there is serious criminality, the local police usually take on the main investigative burden, as the Mumbai police have in the IPL scandal. Where the issue is less serious, a lie-detector test seems disproportionate. The ICC investigators have been pretty effective so far in getting players to 'confess'. Just ask Mohammad Ashraful.
---
1 https://www.mid-day.com/sports/2013/aug/060813-use-lie-detector-tests-to-combat-corruption-in-cricket-says-steve-waugh.htm
2 https://en.wikipedia.org/wiki/Polygraph
3 Raymond George Murray, 1982 7A Crim R48
4 16th Edition, 2005
5 See also Expert Evidence: Law and Practice, 2nd edition, Tristam Hodgkinem and Mark James, 2007, at 14 – 020
6 https://articles.timesofindia.indiatimes.com/2013-08-01/india/40960949_1_polygraph-test-lie-detector-test-police-remand
Related Articles
About the Author
Alex is a barrister at Peters & Peters Solicitors, specialising in business crime, extradition, corruption and sports law. He is part of the P&P Sports Disputes and Investigations team. Prior to joining P&P, Alex was a tenant at the leading criminal set Five Paper Buildings. He has extensive experience of sports law in the context of criminal litigation, having prosecuted cases involving the illicit broadcasting of premier league football for many years.
This email address is being protected from spambots. You need JavaScript enabled to view it.