Does Brazil's World Cup Law violate its constitution?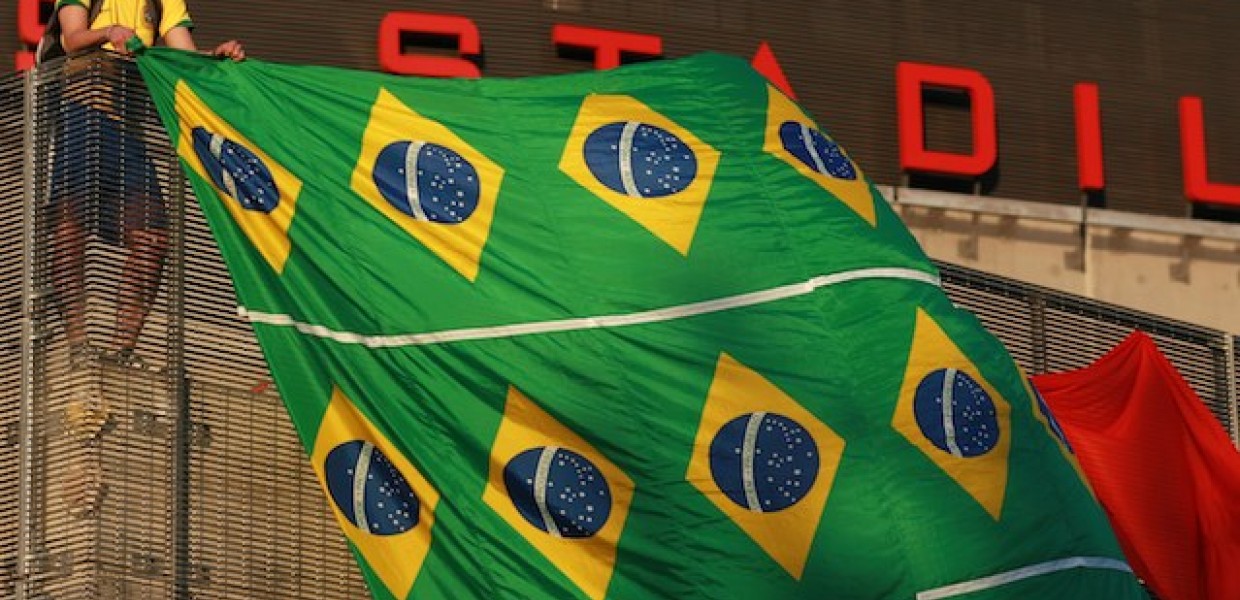 Print

Published 28 October 2013 | Authored by: Poonam Majithia

On 17 June 2013, amidst mass protests on the streets of Brazil, the Brazilian public prosecutor, Roberto Gurgel, filed a complaint to the Brazilian Supreme Court alleging that parts of the Lei Geral da Copa (Law 12.663/2012), the "World Cup Law", violated Brazil's constitution. The complaint was filed after Gurgel reviewed a pre-commissioned report conducted by a task force which had been monitoring the implementation of the Law and the public spending associated with it.

The controversial Law, which came into effect in June 2012, was delayed and amended several times before it was finally approved by Brazil's congress. Its purpose is to implement specific guarantees in relation to hosting the World Cup which Brazil promised to FIFA at the bidding stage. The demands from FIFA to allow for the sale of alcohol, not offer discounted tickets to students and the elderly and restrict non-sponsors from trading in specially designated areas around the stadium are widely known to have caused contention. However Gurgel's complaint challenged other provisions of the Law which, if deemed unconstitutional, could be suspended.
The Provisions in Question
Civil liability:
Article 23 states that the state will assume civil liability on behalf of FIFA and its representatives for any losses or damages resulting from any security incidents or accidents in relation to the events unless such incidents or accidents were as a result of an act or omission by FIFA or the victims. The article not only applies to the 2014 World Cup and the 2013 Confederations Cup but would also apply to any related events taking place in Brazil such as banquets, seminars or cultural activities.
Under Brazil's constitution, the state can only assume liability where damage is caused by the performance of a public service; this includes instances where a service is performed directly by a public entity or where public services have been provided by a private entity. The provision is intended to provide a remedy for victims who have suffered damage caused by the state or an agent of the state.
In this instance FIFA is neither a public entity nor is it providing a public service so, according to the public prosecutor, the state's promise to assume civil liability for FIFA, even when the state is not at fault, is unconstitutional. Although not formally declared, it is thought that the reason for challenging this article is to clarify which party would be responsible for any damage caused by the incidents akin to those which erupted at the protests during the Confederations Cup. Such incidents led to destroyed shop windows, vandalised property and burned vehicles.
Players' monetary rewards:
Articles 37 and 47 awards special one-off payments as well as a monthly stipend to players who were part of Brazil's 1958, 1962 and 1970 World Cup winning teams. They are payments to pay homage and to thank them for winning those world cups. As these payments will be made through the Ministry of Sport and the Ministry of Social Welfare, they will come from the public purse.
Payments which favour some individuals over others can only be made when it is in the public interest otherwise they would go against the constitutional principle of equal treatment. Such payments are private in nature and do not benefit the public in any way; consequently, Gurgel's complaint states, it is not justified to use public money to make them.
Exemptions as to legal costs and expenses:
Article 53 exempts FIFA, its Brazilian subsidiaries, legal representatives, consultants and employees from paying certain costs and legal expenses. This special treatment violates the taxpayers' equal status under Brazilian law (Article 150 (II) of Brazil's Constitution); legislators cannot favour one taxpayer to the detriment of another unless there are differences that justify the favourable treatment.
Tax:
In August 2013, Gurgel also challenged Law 12.350/2010 which exempts FIFA, its suppliers, its sponsors and national football federations from paying any income taxes, import taxes and industrial taxes for up to 4 years after the world cup; The complaint again argues that the tax exemptions are unconstitutional as they favour foreign taxpayers over Brazilian ones without justification, thus breaching the principle of equal treatment.
Dilma's defence
The AGU (Advocacia Geral da Uniao), the state's legal representation, filed a defence to the complaint on 27 August 2013. In it, they defend the payments to players by arguing that it complies with Article 217 of the constitution, namely that such payments promote and encourage the development of sport. However, even though Gurgel recognises that such payments are allowed, he argues that the private nature of these payments means that there is no evidence to support the idea that they will benefit the development of sport in Brazil.
In relation to Article 23, the defence argues that the duty for the state to indemnify for damage or losses would only be unconstitutional if the source of the actions or omissions that caused such loss or damage was unknown as the constitution is intended to prevent the state from an uncertain burden. As the Law names FIFA as the party on behalf of which the state will indemnify, i.e it will only indemnify where FIFA would otherwise be liable, this eliminates the uncertainty. However, FIFA is still a private entity and the defence does not deal with the notion that the state should only indemnify for the performance of public services.
In relation to the costs and tax exemptions, the AGU insists that, as they were approved in Congress, they are constitutional and legally compliant. Moreover, when questioned, FIFA's representatives also insisted that they spent a considerable amount of time ensuring that the Law's provisions were constitutional. This may be the case, but the measures taken could not have expected this unprecedented backlash against the World Cup which has led to a level of scrutiny of the Law beyond what was previously envisaged.
Background
It is no coincidence that such a challenge was filed amidst the backdrop of a massive wave of public demonstrations, partly against the estimated $14 billion spent on developing infrastructure for the World Cup while public services such as hospitals, schools and public transport remain poor. The tournament's unpopularity has been exacerbated by additional FIFA demands.
Temporarily suspending the ban on the sale of alcohol to appease FIFA sponsor Budweiser has been unpopular with even the Health Minister publicly opposing it; the ban which was introduced a decade ago is credited for making stadiums safer. Giving a 50% discount on match tickets to students, pensioners, the disabled and people on social welfare is a national institution and FIFA have had no qualms in trying to negotiate a way out of this, though FIFA argue that they have conceded considerably on this point by agreeing to offer 50,000 discounted tickets to students and the elderly. FIFA have also been criticised for restricting local businesses from trading in spaces around the stadiums, often of a radius of 2km.
Such demands have resulted in FIFA being accused of a lack of willingness to understand the national interest and culture though FIFA insist such restrictions are necessary to ensure adequate investment from sponsors. For their part, FIFA have felt frustrated with Brazil's slow-moving legislative process.
It can indeed be difficult to see where the benefits lie for Brazil's population when faced with the demands mentioned above. It is a fair point though that, countries which bid to host the prestigious tournament are aware of FIFA's requirements and that such requirements are often demanded to satisfy sponsors rather than a defenseless FIFA; the mass protests highlighted the spending issues in a way that was largely ignored at previous world cups.
So will the Supreme Court rule the Law to be unconstitutional? Challenges against the constitutionality of new laws are actually a regular occurrence in Brazil; indeed, 21 other challenges against various laws were filed on that same day. However, such challenges have not received the great deal of debate and public interest that this one has. Despite the AGU's defence, one can see how the provisions challenged could violate the constitution's principles of equality and consideration of the public interest; but whether Brazil is willing to risk upsetting FIFA and creating legal uncertainty so close to the World Cup is another question.
Related Articles
About the Author

Poonam is a lawyer in the intellectual property team at CMS Cameron McKenna. Her areas of interest include the exploitation of media rights, brand protection, advertising law and ambush marketing.
This email address is being protected from spambots. You need JavaScript enabled to view it.