Your guide to FIFA's Club Protection Programme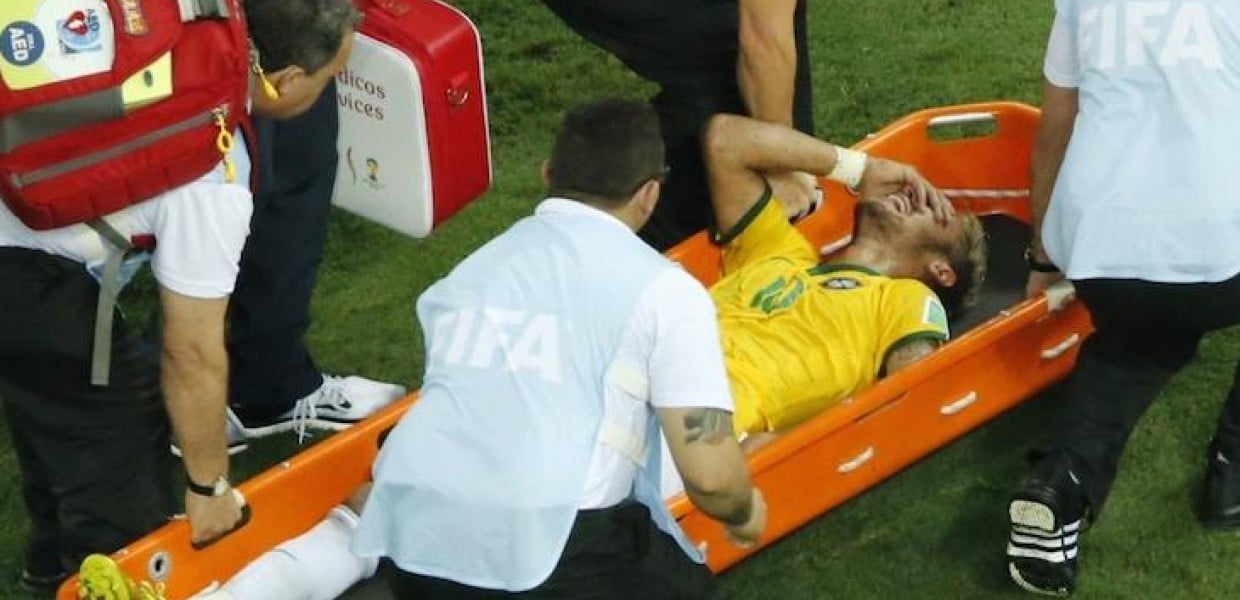 Print

Published 25 July 2014 | Authored by: Lloyd Thomas, Rosie Duckworth

Now that the 2014 FIFA World Cup has reached its conclusion, clubs are turning their attention to the upcoming domestic season and assessing their squads. A number of those will be ruing injuries sustained by key players while with their international squads in Brazil.

Yet for the first time during a World Cup, clubs may now draw some comfort from the security offered by the FIFA Club Protection Programme (the "CPP")1, the insurance scheme designed to address the financial impact on clubs of injuries sustained by players while on national duty.

This year's World Cup has seen the usual range of injuries. Even before the tournament started, Marco Reus, Riccardo Montolivo, and Alex Oxlade-Chamberlain suffered injuries in friendlies and training which prevented their participation. During the tournament itself, a number of injuries were sustained, including Michael Babatunde's gruesome broken arm and, perhaps most notably, Neymar's fractured vertebra. Clubs such as Borussia Dortmund, AC Milan, FC Volyn Lutsk, and FC Barcelona, amongst others, will now be thankful for the financial cushion they are likely to be provided by the CPP – a protection they would not have received had these injuries occurred in the 2010 World Cup in South Africa.
Background
The CPP was borne out of a tension between players' club sides, and the national teams who wished to call them up. On the one hand, players' clubs were keen to protect the financial responsibilities owed to their players while also requiring service from those players for the team's benefit (and without necessarily being able to replace injured talent due to, amongst other things, Financial Fair Play requirements). On the other hand lay the right of an association to call up players to play for their national teams, thereby requiring those players to be temporarily released from their clubs. This obligation is imposed on clubs by Annexe 1 of the FIFA Regulations on the Status and Transfer of Players (the "Regulations")2, under which players must be released for association matches and tournaments specified in a calendar published annually by FIFA. The objective of the CPP is thus to compensate a club in respect of some of the loss it suffers as a result of its player being injured on national duty and subsequently being unable to fulfil his playing and training obligations to his club.

The CPP was introduced in September 2012 to cover the match period up to 31 December 2014. It appears that it is a scheme which FIFA envisages being in force for at least the foreseeable future, as provision was made in FIFA's 2013 accounts for its continuation beyond the end of this year3. USD $120 million has been earmarked for investment in CPP in the 2015 – 2018 budget, including $42 million in 2015 alone. This suggests that at least the current level of cover is likely to be maintained.
Mechanics of the CPP
Broadly, the insurance policy that underpins the CPP provides financial cover when a player suffers a temporary total disablement ("TTD") while on national duty with his representative "A" team, which prevents him from participating in club footballing activities for more than 28 consecutive days (with compensation ceasing to be paid when player is "able to resume full team training activities and/or participate in matches, whichever is the earlier")4. For example, Alex Oxlade-Chamberlain's injury (sustained in England's friendly against Ecuador) appears unlikely to render him unable to participate for as long as 28 days after his return from national duty. Arsenal, therefore, will have regained a player in the latter stages of recovery but will be unlikely to see any benefit from the CPP in this instance.
The level of cover
Where cover under the CPP is triggered, the amount insured is the player's fixed salary up to a maximum of €7.5 million per player per accident, calculated on a pro rata basis of up to €20,568 per day, which is payable for a maximum of 365 days5. Excluded from the cover are existing injuries, medical expenses, death, and permanent disablement.
Which players are covered?
The CPP covers all professional footballers who are under an employment contract with a club and are released to an association for senior men's international "A" team matches. These players are covered by the CPP during the "operative time", which starts from the moment they leave their home or club to report for national duty and ends at the first of either midnight local time on the day they return home, or 48 hours after leaving the relevant "A" team.
Which injuries are covered?
The CPP covers a TTD that results from an "accident". This is defined6 as "a bodily injury due to a sudden external force acting on his body" (such as, in Neymar's case, a knee to the back7 or, in Michael Babatunde's case, the ball itself8) or a "sudden act of exertion at an identifiable time and place from which the football player suffers a bodily injury" (see, for example, Marco Reus' ankle injury9). Where a player is already injured at the moment the "operative time" commences, the CPP will provide no cover in respect of injury to the body part to which the injury relates, nor will it cover further injury caused as a result of that existing injury.

Both existing injuries and those sustained during the operative time are monitored by FIFA for the purposes of the CPP. For example, it was reported that Bastian Schweinsteiger had been airlifted from Germany's camp in Brazil to undergo a "routine" MRI on a knee injury sustained (during the "operative time") at Germany's pre-cup training camp.10 Whilst the injury was not sufficiently serious to prevent Schweinsteiger competing in (and indeed winning) the tournament, his annual salary and the corresponding size of a CPP pay-out puts FIFA's monitoring procedures into perspective.

Schweinsteiger's club Bayern Munich will no doubt be all too familiar with the need for FIFA's monitoring procedures. During the 2010 FIFA World Cup in South Africa, Bayern's Dutch player Arjen Robben suffered a hamstring injury but continued to play for the remainder of the tournament. Ultimately, his injury recurred, resulting in a TTD for a period of six months following his return to Bayern Munich. This demonstrates the need to monitor the injuries sustained by players when on national duty.
Commentary
Given the investments made by clubs in their players, a tension exists between, on the one hand, clubs' rights and interests in protecting their players and, on the other hand, an association's right to call them up.

Traditionally, subject to the parameters set out in the Regulations, clubs have simply been expected to bear the risks associated with players returning from national duty with injuries. Aside from a depleted line-up, these risks include financial implications such as medical expenses, as well as the club's continuing obligation (under the employment contract with the player) to pay a salary to a player it cannot use. This requires clubs to assess the value of a player's talent, to some extent, in terms that take account of his potential for call-up and time spent away from club footballing activities, along with the obligation on the club to relinquish control of the player to another party. Further, and particularly in the case of younger players called up by their national squad, clubs will hope that the player returns from national service uninjured and with the benefit of experience which will improve their contributions to their clubs.

Against this backdrop of risk, lack of club control, and high financial stakes, it is not surprising that the CPP was introduced. Arguably, what is more surprising is that the CPP was not introduced prior to 2012. This may, in part, be explained by the practice of clubs of insuring the transfer value of their most valuable players, meaning that, even prior to the existence of the CPP, clubs were generally protected from the most substantial source of loss consequent upon a serious injury to one of their players. However, conceptually speaking, the "release" obligation does not sit comfortably within standard legal or commercial frameworks. Indeed it is difficult to postulate a comparable scenario in which this sort of position, and lack of reciprocity, would be commercially acceptable to a party loaning an asset (i.e. whereby an obligation is placed on one party (the club) to relinquish control of a valuable asset to another party (the association), not only receiving no consideration but also retaining the risk of damage to that asset). This status quo was unsustainable. Thus the tension, which had been mounting for some considerable time prior to 2012, culminated in 6 months of negotiation between various stakeholders and ultimately resulted in the creation of the CPP.

Whilst the CPP undoubtedly benefits clubs, FIFA has taken on board a significant financial burden by implementing such rules. Although FIFA has insured itself in respect of its obligations under the CPP11, in relation to a policy of this scope and magnitude, the costs of the premiums themselves will inevitably have some bearing on FIFA's budgeting. Given that FIFA budgeted €100 million for the CPP in respect of the 2014 World Cup alone, such a scheme arguably has the potential to eat into FIFA's profits thereby lowering the distribution of revenue throughout the sport. While some might argue that FIFA should be making provision for such payments in any event, the concern regarding the distribution of money throughout the sport does not appear to be borne out in any event. FIFA's 2013 accounts show that, in the past year (not including the FIFA World Cup in Brazil), €27 million12 worth of CPP payments have been made to clubs (including the anticipated payments until the players are able to resume footballing activities). This is well within FIFA's forecast expenditure. Similarly, whilst €100 million was earmarked for CPP expenses arising out of the World Cup, FIFA suggests that this includes provision for the unexpected. What is more, some estimates put FIFA's revenue from the 2014 World Cup at between $4 billion and $5 billion, with a profit of approximately $1.8 billion13.

FIFA's 2013 accounts would suggest that the CPP has thus far been a success. As such, it appears to be here to stay. Certainly it has redressed a subsisting imbalance of rights caused by the "release" obligation on clubs and, if it can continue to do so within the anticipated budgets, it appears to be an effective mechanism for relieving the tension that existed between clubs and associations in this respect.


Related Articles
About the Author
Lloyd Thomas is an associate in Squire Patton Boggs' Litigation department and is part of the Sports Law team based in its London office.
This email address is being protected from spambots. You need JavaScript enabled to view it.
Rosie Duckworth is a trainee solicitor in the Sports Law team at Squire Patton Boggs in London.
This email address is being protected from spambots. You need JavaScript enabled to view it.