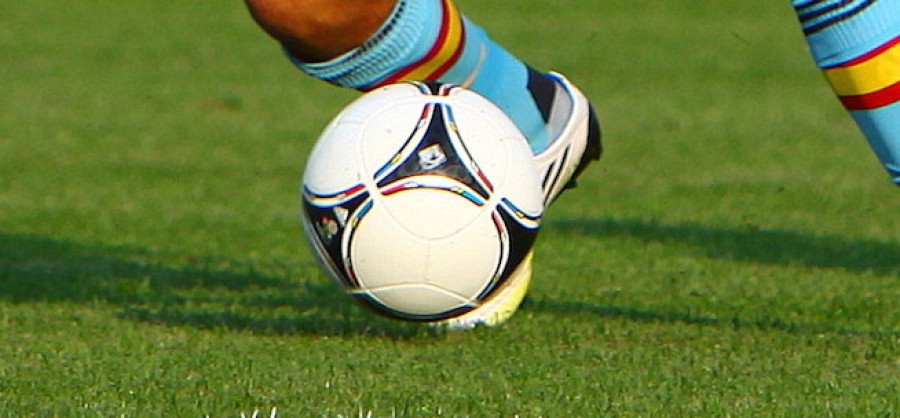 This week, the Indian government has finalized the Prevention of Sports Fraud Bill which seeks to punish serious fraud including manipulating results, spot-fixing, and willful under-performance for monetary or other benefits.
Meanwhile in Italy, attention has been brought to the financial problems faced by Parma football club, with players having gone unpaid for over seven months. Their difficult situation could attract match-fixers in a country previously affected by the Calcioscommesse scandal.
CURRENT INVESTIGATION
Cyprus
Three cases concerning football match fixing and other claims made by whistleblower referee Marios Panayi are to be filed in the courts soon, Deputy Attorney-general Rikkos Erotokritou said on Saturday. Two of the cases deal specifically with match fixing while the third focuses on threats against a football official. One case will be filed in the Nicosia district court and the other two in Limassol. Erotokritou said that testimonies are needed in order for the allegations to be proven and urged anyone that possesses information to step forward. He expressed his reservations however on the final outcome of the whole case. Commenting on the 'yellow' and 'red' files sent in by UEFA, containing warnings to the Cyprus Football Association (CFA) on a match that was suspected of being fixed, he said that the files are still open but that no evidence or testimonies to support them yet.
Source: Evie Andreou, "Match-fixing cases heading to the courts", 7 February 2015, Cyprus mail, https://cyprus-mail.com/2015/02/07/match-fixing-cases-heading-to-the-courts/
ILLEGAL BETTING
China
The Judiciary Police (PJ) announced the arrests of three men from South Korea on suspicion of having run an illegal football and basketball gambling operation since November involving about HK$7 million in illegal bets. The trio are suspected of collecting illicit wagers on football and basketball games from South Korea and then placing the bets in Macau as it is illegal to gamble on sports games in South Korea. PJ spokesman Choi Iat Ping pointed out that there are probably more people in South Korea involved in the illegal betting ring thus the PJ would inform their counterparts in South Korea about the case through Interpol. The three suspects comprise a 25-year-old surnamed Lee, a 32-year-old surnamed Park and a 33-year-old surnamed Lim, said the spokesman. Police believe that the three suspects and other members of the ring asked their potential clients to create an Internet account and once the clients had deposited money into a designated bank account in South Korea they were able to bet on football and basketball games.
Source: "Macau Police bust South Korean trio for illegal soccer & basketball betting", 6 February 2015, Macau News, https://www.macaunews.com.mo/content/view/3214/3/lang,english/
Vietnam
Investigators have asked police in Da Nang to deport Park Jong Min, who was arrested last December for allegedly organizing football gambling for his compatriots back in South Korea. Police said Park entered Vietnam on June 1, 2014 and rented a condo at the centrally-located Azura Apartments where he set up the illegal website. He allegedly accepted over US$9.37 million in wagers on European and Asian football matches as well as the National Basketball Association games prior to his arrest on December 20, 2014. All transactions were made through an account registered at a bank in South Korea, police said. A police source told VnExpress that police did not launch a criminal investigation because all of the involved gamblers are based in South Korea. Park confessed that he'd set up his illegal website in Vietnam to avoid being detected by the South Korean authorities, the source said.
Source: "Vietnam to deport another South Korean for taking online bets", 3 February 2015, Thanh Nien News, https://www.thanhniennews.com/society/vietnam-to-deport-another-south-korean-for-taking-online-bets-38346.html
LEGISLATION
India
Close on the heels of the Supreme Court judgment on match-fixing and betting in cricket, the government has finalised the long-awaited Prevention of Sports Fraud Bill that seeks to punish players, officials and administrators with a five-year jail term and heavy fines if they are found guilty of serious fraud like fixing. The bill, which has been sent to the Cabinet for its approval, provides for fines up to Rs 10 lakh or five times the "economic benefit" derived by the guilty, whichever is higher. Manipulating results, spot-fixing, and willful under-performance for monetary or other benefits are some of the crimes that will attract this kind of punishment. A lesser category of crime involves sharing of insider information with the knowledge that such information can be used for betting or manipulating the result. For such crimes, jail term of up to three years and fine of Rs five lakh or three times the economic benefit has been prescribed.
Source: Amitabh Sinha, "Sports fraud bill with cabinet for approval, comes armed with jail term, fine", 5 February 2015, Indian Express, https://indianexpress.com/article/sports/cricket/sports-fraud-bill-with-cabinet-for-approval-comes-armed-with-jail-term-fine/
ODDS AND ENDS
China
China will fight attempts by foreign casinos to lure its citizens abroad, a senior police official said, which could deal a blow to the gaming firms in Macau and Asian countries that rely on these punters for most of their revenue. Chinese, among the world's most prolific gamblers, often travel to the Chinese territory of Macau, South Korea, the Philippines or Australia, as gambling is illegal in mainland China, except for heavily regulated state-sanctioned lotteries. Hua Jingfeng, a deputy bureau chief at the Ministry of Public Security, said illegal gambling remained a problem even though the government was "forcefully keeping it in check". Chinese President Xi Jinping's protracted crackdown on corruption and conspicuous spending has kept wealthy Chinese gamblers away from Macau, the world's biggest gambling hub, where gaming revenues last year fell for the first time since casinos were liberalised in 2001.
Source: Ben Blanchard, "China to crack down on foreign casinos seeking Chinese gamblers", 6 February 2015, Reuters, https://www.reuters.com/article/2015/02/06/china-gambling-idUSL4N0VG1QK20150206
France
France's newly-crowned world handball champion Nikola Karabatic is due to stand trial on charges of match-fixing, the state prosecutor's office in Montpellier declared on Friday. Karabatic, who led France to their fifth world title in Doha on Sunday, is one of 17 accused of rigging a French first division game in May, 2012. His then club, Montpellier, lost the game against Cesson 31-28, with alarm bells ringing because of the scale of bets totalling 80,000 euros wagered. The bulk of the money were on Cesson leading at half-time, which they did 15-12, against a Montpellier side already assured of the title. Two other members of Sunday's winning France team in Doha, Samuel Honrubia, and Karabatic's brother Luka, are also among those accused. Neither the Karabatic brothers nor Honrubia played in the match under the spotlight. The prosecutor now has three months to issue a decision. Any eventual trial could begin in June.
Source: "French handball legend Karabatic set for match-fixing trial", 6 February 2015, AFP, https://www.bangkokpost.com/news/sports/468414/french-handball-legend-karabatic-set-for-match-fixing-trial
Italy
Damiano Tommasi has warned that Parma's current plight could lead to increased fixing of games for betting purposes. The Gialloblu are currently rock bottom of Serie A, with players having gone unpaid for over seven months, a situation which Tommasi warns could attract football match fixers. "The emergency situation on the field and the clearly established economic difficulties of Parma, could mean a return to the less rewarding world of sport, in relation to incorrect results," he said. "Then individual players can be put in difficult positions. The president of the AIC [Italian players association] warned that a return to the days of Calcioscommesse could occur. "What happened in the last few years, and unfortunately what is still happening worldwide, with regards betting and the uniformity of championships is worrying." "As for the rules [in relation to club finances], they should be more restrictive because a club in Serie A can't be allowed to go a month without paying its staff."
Source: "Tommasi warns of Serie A illegal betting and match fixing", 4 February 2015, Forza Italian Football, https://forzaitalianfootball.com/2015/02/tommasi-warns-of-serie-a-illegal-betting-and-match-fixing/
Japan
"We have reached the decision to terminate the contract with coach Aguirre at this time," Japan Football Association (JFA) president Kuniya Daini told a nationally televised press conference. "We came to think that we must avoid risks, that these things will affect the World Cup Asia qualifiers." Aguirre, who only signed on the dotted line last year, has been under a cloud since claims emerged that he had been involved in fixing results when he was manager of Spanish side Real Zaragoza. He is due to appear in court this month in Valencia, Spain, to answer charges that he and 40 others rigged a 2011 league match, which saw Zaragoza defeat Levante 2-1 to avoid relegation. Daini stressed that the JFA was not presuming Aguirre's guilt in a case that is still a long way from finished, but wanted to avoid any spillover onto team spirit.
Source: "Japan's soccer authorities have sacked coach Javier Aguirre amid claims he was involved in match-fixing during a previous job in Spain", 3 February 2015, AAP,
https://theworldgame.sbs.com.au/article/2015/02/03/japan-sacks-coach-javier-aguirre
Malta
An information session, organised by the Malta Football Association and titled 'Say no to match-fixing', was held yesterday at the Grand Hotel Excelsior. The activity brought together MFA officials, a representative for the Police Commissioner, Parliamentary Secretary for Sport Chris Agius, Home Affairs Shadow Minister Jason Azzopardi, David Agius, the Opposition spokesman for sport, and Kristy Debono, representing Affairs on Competitiveness on behalf of the Opposition. Also present were representatives of the Malta Gaming Authority and the Malta Sports Council.
Bjorn Vassallo, MFA general secretary, stressed that the MFA have neither the tools nor the authority to investigate in depth any criminal offences relating to the manipulation of sports events and match-fixing to effectively confront criminal organisations which are involved in fraudulent sports activities. Chris Bonett, MFA vice-president, spoke about the need to update the Law on Corruption in Sport in order to reflect the international aspects and modern technology in the fight against match-fixing.
Source: "Malta FA and the authorities join forces", 4 February 2015, Times of Malta, https://www.timesofmalta.com/articles/view/20150204/football/Malta-FA-and-the-authorities-join-forces.554715