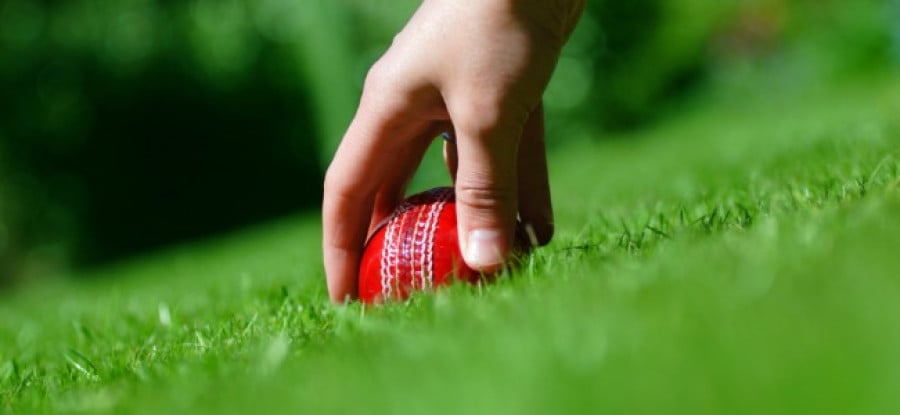 Successful investigations around the globe have led to a number of arrests with regards to match-fixing and this is highlighted in this week's media recap. Singapore has arrested two Timor Leste nationals for their alleged roles in match-fixing at the SEA Games. Their co-accused a Indonesian and a Singaporean national were jailed earlier this year and both have been given jail sentences.
The Board of Control for Cricket in India has approached the home Ministry to tackle match-fixing in the sport. They are requesting that match-fixing investigations be done by a government agency as their own Anti-Corruption and Security Unit has not been able to detect any match-fixing and have no specific powers thus a joint partnership with government would work best.
CURRENT INVESTIGATION
Armenia
An ad hoc committee to look into risks of match-fixing, illegal wagering and "manipulative" games in Armenia's soccer league has been established at the suggestion of Armenian Football Federation (FFA) President Ruben Hayrapetyan. The decision was made at the November 4 meeting of the FFA's executive committee chaired by Hayrapetyan, the FFA press service reported. The ad hoc committee, which will also include FFA executive committee members Hrair Tovmasyan and Viktor Dallakyan, will examine all games of the top and second leagues of Armenian championships and will provide its expert conclusion, the report said. The move comes weeks after a Serbian newspaper alleged four players of Armenia were involved in match-fixing in last month's Euro-2016 qualifier in Yerevan against Albania. The visitors then scored a victory and qualified for the first time in their history to the European championships finals. But no evidence of any scheme subsequently emerged and no official reference was made to the case at European soccer's governing body, UEFA.
Source: "Soccer: Armenia to look into match-fixing risks in local league", 5 November 2015, ArmeniaNow, https://www.armenianow.com/sports/soccer/67536/armenia_soccer_federation_match_fixing
Nepal
The National Sports Council (NSC) on Tuesday sought a three-point clarification from the All Nepal Football Association (ANFA) over three issues including the alleged involvement of national footballers in match-fixing.
According to NSC media advisor Rohit Dahal, the national sports governing body told ANFA today to forge clarification in writing over the match-fixing scandal, the disqualification of Nepal Under-16 team from AFC-U16 Championship after AFC said its captain was overage and the ongoing agitation in ANFA. Agitating officials of ANFA had submitted a memorandum to the NSC, raising the issues of match-fixing and disqualification of Nepal U-16 team.ANFA had suspended its four officials, including vice-presidents Karma Chhiring Sherpa, Bijay Narayan Manandhar and Kishor Rai, and member Pankaj Nembang, from its executive committee on September 28.
Source: "National Sports Council seeks clarification from ANFA", 3 November 2015, The Himalayan Times, https://thehimalayantimes.com/sports/national-sports-council-seeks-clarification-from-anfa/
Singapore
SINGAPORE: Two Timor Leste nationals are now on trial for their alleged roles in conspiring to fix a SEA Games football match. Their co-accused were jailed earlier this year. The trial of two Timor Leste nationals accused of conspiring to fix a SEA Games football match has started on Wednesday (Nov 4) at the State Courts. Moises Natalino De Jesus, 31, has been charged with agreeing to offer bribes to players of the Timor Leste football team as well as a technical director of the Timor Leste football association. The alleged bribes were a reward to arrange for the Timor Leste football team to lose their match against Malaysia on May 30. The technical director in question, Orlando Marques Henriques Mendes, 49, has also been charged on three counts under the Prevention of Corruption Act for agreeing to accept the bribe to arrange for the Timor Leste football team to lose their match against Malaysia. The men's co-accused, Indonesian Nasiruddin and Singaporean Rajendran R Kurusamy, pleaded guilty earlier this year and were sentenced to 30 and 48 months' jail respectively. Rajendran met accomplice Nasiruddin on several occasions in May 2015 after the latter agreed to help Rajendran in the match-fixing conspiracy, the court heard when the Singaporean pleaded guilty in September. Rajendran told Nasiruddin that if he was able to get information about the Timor Leste team and players, that they would share the profits. Nasiruddin then paid for former Timor Leste football player Moises to travel to Batam. Over there, Moises met Rajendran, who said that he would give a sum of money to the Timor Leste players who could help ensure they lost against Malaysia. Moises then introduced the men to Orlando, who was also the team manager of the Timor Leste SEA Games football team. The quartet met in Singapore at the Orchid Country Club on May 28. At their meeting, Rajendran agreed to give Orlando S$15,000 to help arrange for the Timor Leste team to lose the match. He also offered each player who helped to lose the game S$4,000 each. Hours after this meeting, the Corrupt Practices Investigation Bureau (CPIB) arrested the four men. The match proceeded on May 30 and ended 1-0 in Malaysia's favour.
Source: Vanessa Paige Chelvan, "SEA Games football match-fixing: Timor Leste nationals go on trial", 4 November 2015, Channel News Asia, https://www.channelnewsasia.com/news/singapore/sea-games-football-match/2237630.html
South Africa
South Africa are probing attempts by an international syndicate to corrupt domestic cricket matches, the national body said Friday. Cricket South Africa (CSA) said their anti-corruption and security unit is being assisted by the International Cricket Council (ICC). "This is a timely reminder that we can never drop our guard in protecting the integrity of the game at all levels," CSA chief executive Haroon Lorgat said. "We have an effective partnership with the South African Cricketers' Association to ensure that our players, support staff and administrators are educated about the nefarious activities of corrupt people." "And they are aware of the consequences of falling victim to any shady approaches." "We will relentlessly pursue, under our code and the law of the land, any persons we believe to be involved in corrupting the game and, with police assistance, will also seek criminal prosecution." "Our attitude to corruption will always be one of zero tolerance and we are confident that the necessary structures are in place to effectively deal with any activity." While the national team is on a long tour of India, the South African domestic season began with one-day games followed, from last Sunday, by a Twenty20 competition. The T20 Challenge involves the six top-tier franchises and has attracted former England skipper and star batsman Kevin Petersen on a five-match contract.
Source: "CSA to probe match-fixing attempts", 7 November 2015, Independent on line, https://www.iol.co.za/sport/cricket/domestic/csa-to-probe-match-fixing-attempts-1.1942104
GOOD PRACTICE
India
New Delhi: The Board of Control for Cricket in India (BCCI) is set to take help from the home ministry to tackle match fixing in cricket. Despite pumping considerable amount of cash in setting up the Anti Corruption and Security Unit (ACSU), no major fixing scandals have been detected by the unit. "We met a few months back and discussed that the BCCI doesn't have the teeth to investigate. We are thinking of a system where the investigation is done by a government agency. We will approach the home ministry and find out which agency could be best for us," Anurag Thakur, told the Hindustan Times. According to the HT report, the Sports Integrity Unit (SIU) of the Central Bureau of Investigation could be another option that the Indian board might want to explore. As of now the SIU, is looking into three cases, including corruption in the Jammu and Kashmir Cricket Association. "The BCCI can only focus on educating players. Our first step is to educate players from the grassroots to the national level. Corrupting elements will keep doing what they do but we are educating players about who they should report to or inform that they are being approached," Thakur further added.
Source: "BCCI to approach home ministry to investigate match fixing", 3 November 2015, Zee News, https://zeenews.india.com/sports/cricket/bcci-to-approach-home-ministry-to-investigate-match-fixing_1817631.html
ILLEGAL BETTING
Korea (Rep. of)
As Korea's sports community suffers through a string of recent acts of misconduct by athletes and coaches, concerns have been raised about their ethics. As their misconduct including gambling, which is illegal for Koreans anywhere except in Gangwonland match-fixing, controversial social network service postings and unpaid debts continue to make news, concerns are growing that some athletes' wrongdoings will tarnish the reputation of the entire sports community. Korea Baseball Organization (KBO) League giants the Samsung Lions apologized to the public on Oct. 20 after a report that three Lions players were under investigation for gambling overseas. The three players Yun Sung-hwan, Lim Chang-yong and An Ji-man were left off the club's Korean Series championship squad, which subsequently allowed the Doosan Bears to snatch away the championship title they had held for the four previous seasons. Police are reportedly questioning two of the three players for gambling in Macau. On Oct. 29, the KBL said it had expelled three players for involvement in illegal sports gambling. The three players were Ulsan Hyundai Mobis Phoebus' Shin Jung-sup, and Wonju Dongbu Promy's Ahn Jae-wook and Lee Dong-gun. Also, one of the biggest stars of the KBL, Kim Sun-hyung of the Seoul SK Knights, was suspended from 20 games and ordered to do 120 hours of community service, while a handful of other players were punished. Those cases started with the police probe of former Anyang KGC coach Chun Chang-jin for suspicion of match-fixing. Chun was banned from the KBO in September for an undetermined period. Mixed martial arts fighter Choi Hong-man also saw his reputation tarnished as prosecutors requested an arrest warrant for him on Oct. 26 for allegedly not paying millions of won to his acquaintances.
Source: Nam Hyun-woo, "Scandals raise concerns over athletes' ethics ", 3 November 2015, The Korea Times, https://www.koreatimes.co.kr/www/news/nation/2015/11/663_190137.html
Singapore
A British man has been arrested in connection with an illegal betting case at last week's WTA Finals tennis tournament in Singapore. "A man in his 20s was arrested in relation to the case," a police spokesman told Reuters on Thursday. The police did not give the nationality of the individual but a spokesman for the British High Commission in Singapore told Reuters they were "aware of the arrest and had provided consular support." The WTA Finals, the end-of-season championships for the top eight female singles players and doubles pairings, ended on Sunday. Police said they were called to the Singapore Indoor Stadium venue at 2222 local time on Oct. 28 and established that a case of illegal betting had occurred. It was the second year the event was staged in the affluent city-state which has a strict reputation for law and order and has been trying hard to stamp out illegal betting with the implementation of new statutes this year. The Remote Gambling Act, implemented in February, bans online gambling although operators interested in doing online betting business can apply to the Ministry for Home Affairs for exemptions.
Source: Rujun Shen, "British man arrested by Singapore police over WTA finals", 5 November 2015, Euro News, https://www.euronews.com/sport/3085374-british-man-arrested-by-singapore-police-over-wta-finals/
ODDS AND ENDS
ATP
It's no secret that gambling has become far more accessible in recent years. With the accessibility of the profile of gambling growing exponentially, it's no wonder that some of the more sinister aspects of betting are also on the rise. Nowhere is this more keenly found than in sports gambling. What's more surprising is the viability of one sport in particular for throwing matches and thus skewing pay outs. That sport? Tennis. Every time a major tournament becomes televised we fall in love with the sport all over again. Even those of us who have never played a game in our lives begin consulting articles on technique and strategy in order to not only make ourselves better players but better viewers. Surely with more knowledge we could be more adept betters? Sadly many games are already decided way before the players have even stepped on to the court. Tennis is uniquely suited to match fixing. Consumers will bet on anything from a tournament to games and even single points. With such small margins it is nearly impossible to police whether or not a player is intentionally throwing points on purpose. Although to the untrained eye tennis would appear to be a particularly lucrative sport- it is not always so. Top players in both the ATP and the Women's Tennis Association can carry off millions in tournament winnings. Roger Federer in particular cleared a cool $67 million dollars between June 2014- June 2015 in winnings, endorsements, appearances and exhibitions. However, tennis is also an extremely expensive to compete in.
For those who aren't in the top rankings, players can actually be operating at a loss in an attempt to secure winnings. A full time coach costs around $50, 000 dollars per year whilst tour expenses can be anything up to $100,000. It's easy to see why tennis players who are good but will never be world class could see working for match fixers to be not only a lucrative but also more stable way to earn. The association tasked with eradicating this behaviour is the TIU. Although they have levied fines and even handed out lifetime bans due to the finding of corruption, so much about their processes and investigations are unknown that we can never really quantify the scale of their operations. One study did try however. Ryan Rodenberg and Elihu Fuestel in 2014, concluded in their analysis that around 1 percent of all tennis matches are fixed. There is concern that due to the Tennis Integrity Unit's failure to convict any high profile players and its lack of clear, publicly accessible records that the unit is simply not doing all within its power to lessen the level of corruption in the sport. The TIU undoubtedly have a very difficult task ahead. Finding those partaking in match fixing is one thing, but amending the model which makes the sport so susceptible to corruption in the first place is quite another. Tennis operates on a match structure which makes it extremely hard to monitor integrity whilst the remuneration for players who remain in the lower levels of the sport will never quite cover the expenses accrued in competing in such a lavish sport.
Source: "The Secret World of Tennis Gambling", 2 November 2015, Tennis World, https://www.tennisworldusa.org/The-Secret-World-of-Tennis-Gambling-articolo27577.html