Match fixing update: news from Africa and FIFpro on Finnish alert system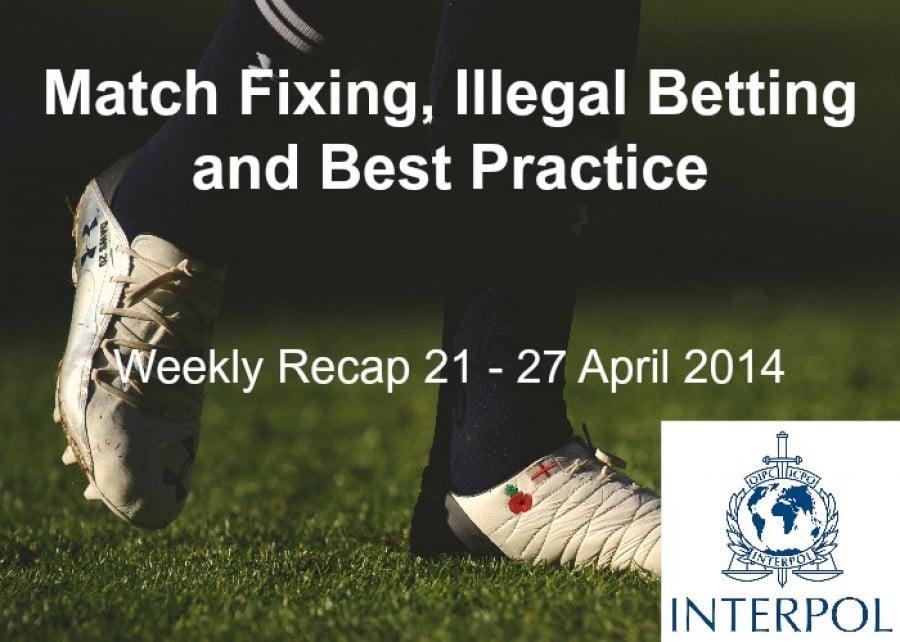 Thursday, 01 May 2014

This week's recap features match-fixing allegations in African football, commitments to tackle problems in Vietnam by FIFA and the Asian Football Confederation, FIFApro's observations of the Finnish professional footballers' association's match-fixing alert system, and the sentencing of a prominent international betting syndicate ringleader in Australia.
Current Investigation
Finland
HELSINKI - Convicted match-fixer Wilson Raj Perumal is being held by Finnish police on an international arrest warrant, two years after the Singaporean was jailed in the Nordic country for bribing Finnish league players, officials said Wednesday. Detective Superintendent Jari Nieminen of the National Bureau of Investigation said Perumal was arrested last week and that officers were examining the warrant before deciding on further action. He declined to make any further comment. Perumal was arrested in 2011 after a tipoff by another Singaporean while using a false passport in the small town of Rovaniemi, near the Arctic Circle. He had been bribing nine players in a local team and was charged with bribery and match-fixing.He was found guilty a year later by Lapland District Court and given a two-year jail sentence — though as a first-time offender he only served part of that sentence.
He was also convicted of forgery, trying to flee from officials guarding him and netting more than $200,000 for fixing Finnish league matches from 2008-11. The scam focused on the RoPS team from Rovaniemi. On his release from jail in Finland, Perumal was extradited to Hungary, where he was a "controlled informant" under house arrest.
Source: AP, "Finnish police arrest Perumal, Singaporean imprisoned in 2011 for bribery and match-fixing", 23 April 2014, AP
https://www.timescolonist.com/islander/finnish-police-arrest-perumal-singaporean-imprisoned-in-2011-for-bribery-and-match-fixing-1.980970
Ghana
Kotoko chief, Samuel Opoku Nti, has dismissed allegations of match-fixing against his club following recent shocking defeats in the Ghanaian top-flight. The Porcupine Warriors were clobbered 3-1 by All Stars on Wednesday to delay their championship triumph. However, there are many who are simply not buying their recent slips after a 1-10 defeat to Inter Allies last Saturday.
But Kotoko General Manager Samuel Opoku Nti insists they are not on a match-fixing spree. "Anytime Kotoko draws or loses a match, there are widespread allegations of wrong-doing from your detractors, but for me, if your player commits a blunder, you get people pointing accusing fingers," he said. "If a goalkeeper commits a mistake, people are fast to allege that, that goalkeeper has taken bribe. But for me, I would not allow these claims to distract my focus as far as what I want to achieve for Kotoko is concerned." In football, no matter what a team does, no team can win all of its matches to win the league title. The three principles in football are bound to happen. The only thing is that when they happen, they serve as a wake-up call.
Source: "Kotoko chief Opoku Nti denies match-fixing claims", 24 April 2014, GHANAsoccernet.com
https://www.ghanaweb.com/GhanaHomePage/SportsArchive/artikel.php?ID=307170
Already a member? Sign in
Get access to all of the expert analysis and commentary at LawInSport including articles, webinars, conference videos and podcast transcripts. Find out more here.
Related Articles