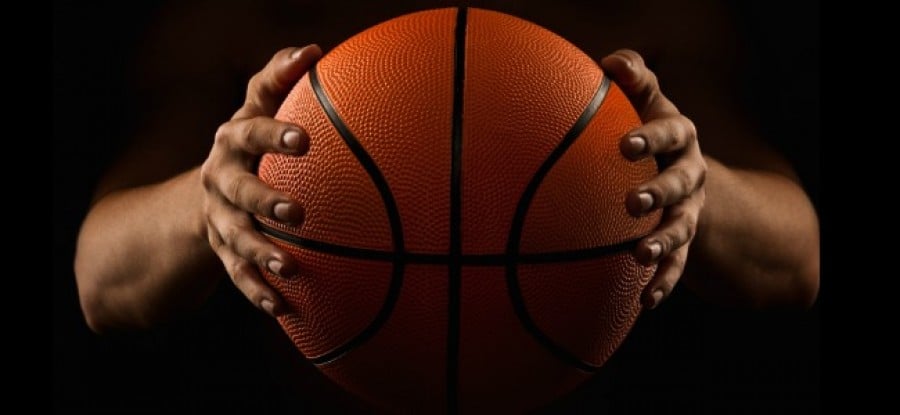 In this week's media recap we can see reports in six different sports: basketball, cricket, football, summer Olympics, bowling as well as tennis from various parts of the world. There are investigations in Australia, South Africa and Tanzania, indicating the widespread nature of match-fixing activities.
On the other hand, it is also good to see the good practices adopted by different stakeholders: the new governing principles and indicators against corruption proposed to the summer Olympic are really forthcoming to ensure a clean Olympic community, and the average requirement rules in US bowling will help to bring integrity in sport.
CURRENT INVESTIGATION
Australia
A match-fixing investigation has been launched into a high-profile basketball coach accused of betting against their own team. Police and Canberra's National Integrity of Sport unit were notified by Basketball Australia after they became aware of allegations of inappropriate betting on basketball games, the Herald Sun reports. Basketball Australia CEO Anthony Moore said the organisation was co-operating with the investigation. He declined to say if a name had been provided to police saying that was for them to investigate. "I don't know how many people they have spoken to or who they have spoken to," he said. Victoria Police said it was notified of the inappropriate betting allegations on February 12. "Detectives from the Victoria Police Sporting Integrity Intelligence Unit have investigated the allegation and at this stage do not believe there is any evidence of offences being committed in Victoria," a police spokesman said. "Investigators will continue to provide assistance and advice to sporting authorities to ensure the integrity of sport within Victoria." The Herald Sun also confirmed that Queensland Police have been made aware of the match-fixing allegations and are investigating.
Source: AP, "Police investigating match-fixing in Australian basketball", 27 February 2016, 9 News, https://www.9news.com.au/national/2016/02/27/05/33/australian-basketball-hit-by-match-fixing-allegations
South Africa
Johanessburg: South Africa fast bowler Lonwabo Tsotsobe is reportedly under investigation in a match-fixing case that has already seen one of the country's former international players banned for 20 years.Tsotsobe told the Wisden India website today that he had handed over his bank account and cellphone records after being asked for them by national federation Cricket South Africa. Former South Africa limited-overs batsman Gulam Bodi was banned last month after admitting he conspired to recruit players to fix matches, or parts of matches, in South Africa's domestic Twenty20 league last year. Documents leaked to the South African media show eight players were approached by Bodi. Media reports have named former South Africa wicketkeeper Thami Tsolekile and now Tsotsobe, who are both former teammates of Bodi in domestic cricket, as two of those players. "I've given them (Cricket South Africa) everything they want. My phone bills, my messages, my bank accounts, everything," Tsotsobe was quoted as saying by Wisden India. "They said they would get back to me." Tsotsobe denied taking money from Bodi to fix. Tsolekile has previously denied being under investigation. Cricket South Africa declined to comment on Tsotsobe today, saying the match-fixing investigation was ongoing. CSA has declined to confirm or deny that Tsolekile is being investigated. Tsotsobe, a left-arm seam bowler, has played five Tests, 61 One-Day Internationals and 23 Twenty20 games for South Africa. He last represented the Proteas at the T20 World Cup in Bangladesh in 2014. Tsolekile played the last of his three Tests in 2004.Indian-born Bodi was found guilty of approaching players to fix games for betting syndicates, with leaked investigation documents saying players were offered up to USD 50,000 per game to underperform.
Source: AP, "South Africa bowler Lonwabo Tsotsobe investigated in fixing case", 25 February 2016, One India, https://www.oneindia.com/sports/cricket/south-africa-bowler-lonwabo-tsotsobe-investigated-fixing-case-2023954.html
Tanzania
The 2015/16 Mainland First Division League season ended in a dramatic fashion some two weeks ago, amid a lot of controversy, with some quarters suggesting match-fixing and demanding a probe. Drama ensued in the final day in group C, after teams that were eyeing for Mainland Premier League promotion next season, recorded an extraordinary hefty results. Geita Gold snatched an 8-0 win over JKT Kanembwa at the Lake Tanganyika Stadium in Kigoma while Polisi Tabora thrashed JKT Oljoro from Arusha 7-0 at the Ali Hassan Mwinyi Stadium in Tabora. Tying on 30 points and on goal difference, both teams needed to outscore each other, for one to earn promotion into the topflight league, but the score in both matches raised eyebrows and this is why it is time for the Tanzania Football Federation (TFF), to take stern measures by investigating seriously into the matter and punish those who will be found guilty of match-fixing. The positive thing, however, is that already TFF has smelt something fishy in relation to results involving the two teams and the federation has decided to hold on from announcing a team that deserves promotion between front runners, until they examine the report from commissioners of both matches. The matter will then be determined by the TFF Disciplinary Committee by March 20. It is not only the recent matches that have raised questions. For quite sometimes now, local football fraternity has been in shambles if not turmoil following series of claims that suggest match fixing and bribery.
Source: AP, "Tanzania: Match-Fixing in Tanzania Must Be Urgently Fixed", 26 February 2016, All Africa, https://allafrica.com/stories/201602260401.html
GOOD PRACTICE
Switzerland
LAUSANNE, Switzerland (AP) - Summer Olympic sports federations have agreed on a set of rules to improve how they govern themselves and to avoid corruption scandals. The council of the Association of Summer Olympic International Federations approved a "comprehensive set of governance principles and indicators" on Friday that could soon be applied to all 28 sports in the Summer Games. ASOIF says the agreement covers transparency, integrity, democracy and other principles. ASOIF President Francesco Ricci Bitti says the rules are "practical, flexible and offer a very useful checklist." The rules will be put to the ASOIF general assembly on April 19 for formal acceptance. The council also reviewed progress in its anti-doping efforts and cooperation on the proposed establishment of an independent drug-testing body under the control of the World Anti-Doping Agency.
Source: AP, "Summer sports federations approve new rules on governance", 27 February 2016, NZ Herald, https://www.nzherald.co.nz/sport/news/article.cfm?c_id=4&objectid=11596569
United States
ARLINGTON,– The 2017 United States Bowling Congress Open Championships will feature new average requirement rules that will use additional data to strengthen the integrity of the tournament's divisions. A central feature of the new rules will be the use of participants' Open Championships tournament average to help place bowlers in the correct divisions.
The new rules will require teams to set rosters 14 days in advance of participation, so tournament staff can have time to evaluate and verify averages. The 2017 tournament will mark the debut of a third division, the Standard Division for bowlers with entering averages of 181-209. The Regular Division now will be for bowlers with averages of 210 and above, while the Classified Division remains for bowlers who have averages of 180 and below.
"Manipulation of a bowler's average is a serious issue in the sport and something USBC plans to aggressively address at the Open Championships," USBC Executive Director Chad Murphy said. "Adding a new division to the event can only be successful by also addressing the integrity of the averages used."
Source: Terry Bigham, "New average integrity rules for 2017 USBC Open Championships", 25 February 2016, Bowl, https://www.bowl.com/News/NewsDetails.aspx?id=23622326041
ODDS AND ENDS
United Kingdom
LONDON - As the number of suspected cases of match-fixing in tennis soars, the head of the ATP said Wednesday that more money needs to be given to the agency working to combat corruption. Chris Kermode, the ATP's president and chief executive, and Nigel Willerton, director of the Tennis Integrity Unit, addressed a panel of UK lawmakers amid allegations of match-fixing and corruption in tennis. Willerton said the number of alerts of suspicious betting activity flagged up and passed to the TIU has increased from 14 in 2012 to 246 last year. The TIU is funded by tennis' governing bodies and operates on a budget of $2 million. Just 0.4 percent of the ATP's turnover goes to the TIU. Kermode said he agreed that wasn't enough, adding "we will spend whatever is needed to tackle the problem."
Source: AP, "ATP president: More should be spent on combating corruption", 24 February 2016, News Day, https://www.newsday.com/sports/atp-president-more-should-be-spent-on-combating-corruption-1.11504966