Unpaid football players' wages – the legal position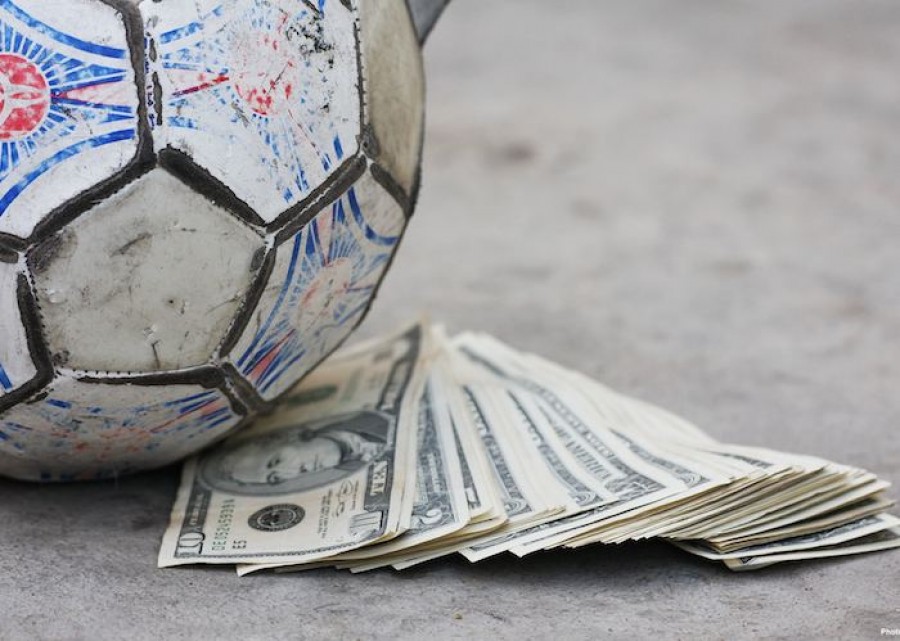 Monday, 05 May 2014 By John Shea

Factors such as excessive transfer spending and the global financial crisis have led to the issue of unpaid wages in football becoming increasingly common around the world.

The issue is particularly bad in countries that have been hit hardest by the current financial climate such as Spain where around 300 players in the Primera and Segunda División were not paid by their clubs in 20121. Not all professional players are highly paid and so any delay in payment of wages can have a significant impact on their lives. Also, the more players left unpaid and struggling financially can increase the likelihood of corrupt practices such as match fixing. FIFPro, the World Footballers' Association, is deeply concerned by this problem and has repeatedly emphasised the need for tighter regulations relating to unpaid wages. FIFA president, Sepp Blatter, has also gone on record saying he finds it "unacceptable that footballers aren't paid."2

Generally, players finally receive outstanding payments after involving the players' union or by making a formal complaint to the relevant league or national association. Occasionally, more drastic action has been taken through the use of player strikes or protests, the most notable being Racing Santander's players refusing to play their Copa Del Rey quarter-final second-leg tie against Real Sociedad in January 20143 because they had not been paid for four months. However, such steps are not always successful, suitable or possible and sometimes a player has no option but to take legal action.

"We have the instruments in place. It's just up to the players to use them."4– Sepp Blatter
Just Cause
Besides bringing a contractual claim for unpaid wages, the ultimate legal action a player can take is to argue that he is entitled to terminate his contract so he can then sign for another club. Article 13 of FIFA's Regulations on the Status and Transfer of Players ("the RSTP") provides that a contract between a player and a club can only be terminated on expiry of the term of the contract or by mutual agreement.However, Article 14 of the RSTP allows for a contract to be terminated without any consequences "where there is just cause."
Just cause is not defined by the RSTP however the commentary on the RSTP explains
"behaviour that is in violation of the terms of an employment contract still cannot justify the termination of a contract for just cause. However, should the violation persist over a long time or should many violations be cumulated over a certain period of time, then it is most probable that the breach of contract has reached such a level that the party suffering the breach is entitled to terminate the contract unilaterally."5
The breach of contract must, therefore, be sufficiently serious to justify termination of the contract.
Non-payment of wages can constitute just cause for termination of the contract given that a club's obligation to pay a player's wages is its main obligation as an employer and if this obligation is breached, it can cause the employee's confidence in the employer to perform the terms of the contract to be lost6. It is common for the parties to agree when the player is entitled to terminate his contract by stipulating this in the contract. For instance, in the standard Premier League contract7, the player is entitled to terminate his contract if the club has failed to pay any remuneration due to the player within fourteen days from the date on which the player has provided notice to terminate the contract. In the absence of such a clause, jurisprudence from the Court of Arbitration for Sport ("the CAS"), see below, confirms that a player must satisfy two conditions in order to prove that he had just cause to terminate the contract as a result of unpaid wages.
Already a member? Sign in
Get access to all of the expert analysis and commentary at LawInSport including articles, webinars, conference videos and podcast transcripts. Find out more here.
Related Articles
Written by

John is a senior associate in the Sports Business Group at Lewis Silkin specialising in contentious, regulatory and disciplinary issues for clubs, agencies, governing bodies and athletes
This email address is being protected from spambots. You need JavaScript enabled to view it.