When is there a right to replay a football match? FIFA, UEFA and The FA laws on fielding an ineligible player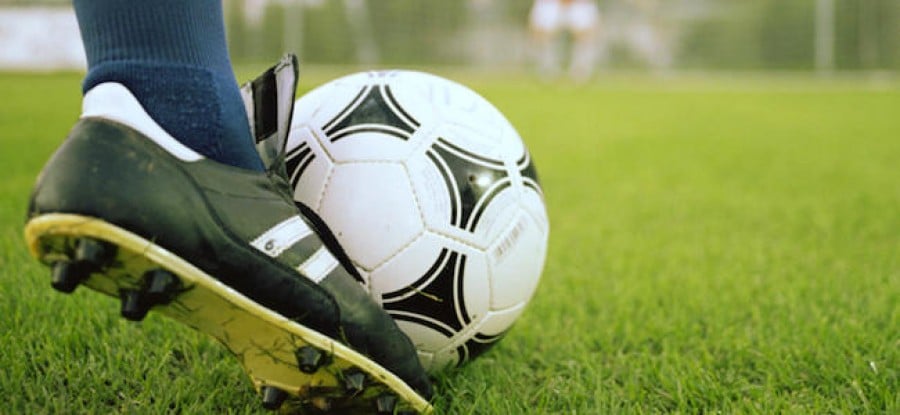 Wednesday, 10 June 2015 By Grahame Anderson

Consider this scenario: a football club fields an ineligible1 or suspended player in a match. That club wins the match. The player's ineligibility or suspension is then discovered and the offending club is subjected to a form of disciplinary process and is penalised.

The innocent, losing club has no points from a match in which the opposition fielded a player who should not have been on the pitch in the first place. Should the match be replayed?

This situation plays out virtually every season.2 Ultimately, each case is fact-specific and the answer depends upon the particular competition rules applicable to the match played.

In practice this means that, while fielding an ineligible or suspended player in one competition may lead to a replay, in others it will not. This article will describe the approaches taken in FIFA, UEFA and The FA's competitions, and then set out general guidance about when, and in what circumstances, a replay probably will and will not be ordered.
FIFA and UEFA competitions: no right to a replay
With only three minutes left to play in this season's Champions' League's third qualifying round, second-leg match between Celtic and Legia Warsaw, Legia substituted Bartosz Berezynski onto the field with Legia ahead 2-0 on the night and 6-1 on aggregate. That is how the match finished.
It was then discovered that Berezynski, who was due to serve a three match European club football suspension carried over from the previous season (having been sent off for violent conduct in a Europa League game against Apallon), had not been registered for Legia's two previous Champions' League qualification matches against St. Patrick's Athletic and the first-leg against Celtic. Since he had not been registered for those games, he had not been eligible to play in them. Accordingly, his suspension had not been served and despite missing those games in any event (the team believing – correctly – that they could not select him because of the ban), he remained suspended for the second-leg against Celtic.
The relevant FIFA and UEFA rules on the subject are clear. FIFA Disciplinary Code, 2011 Edition,3 article 55 provides:
"1. If a player takes part in an official match despite being ineligible, his team will be sanctioned by forfeiting the match (cf. art. 31) and paying a minimumfine of CHF 6,000.
2. If a player takes part in a friendly match despite being ineligible, his team will be sanctioned by forfeiting the match and paying a minimum fine of CHF 4,000."
Article 31 provides:
"1. A team sanctioned with a forfeit is considered to have lost the match by 3-0.
2. If the goal difference at the end of the match is greater than three, the result on the pitch is upheld."
The UEFA Disciplinary Regulations, Edition 2014,4 are similarly very clear about the consequences of playing a suspended player. Articles 21.2-4 provide (emphasis added):
"…
2. A match is declared forfeit if a player who has been suspended following a disciplinary decision participates in the match.
3. A match may be declared forfeit if a player who is ineligible under the regulations of the completion concerned participated in the match, as long as the opposing team files a protest.
4. The consequences of a match being declared forfeit are as follows:
a) the team forfeiting the match is deemed to have lost 3-0 (5-0 in futsal competitions), unless the actual result is less favourable to the member association or club at fault, in which case the result stands;
b) if necessary, the UEFA administration amends the member association or club's ranking in the relevant competition accordingly.
…"
Given the same UEFA Regulations govern the Europa League, in effect it is a strict liability offence to have played a suspended player in a European club football competition; the match is automatically declared forfeit and it will be awarded 3-0 to the innocent club unless the score was more favourable to the innocent team, in which case the actual result stands.
In Legia's case, despite "winning" 6-1 on aggregate, once the second leg was awarded 3-0 to Celtic, the final score-line was 4-4 on aggregate with Celtic progressing to the Champions' League group-stage on away-goals.
This approach has been consistently applied by UEFA. For example, in August 2012 a UEFA Europa League third qualifying round first leg match was awarded 3-0 to ND Mura O5 when their opponents, FC Arsenal Kyiv, fielded a suspended player.
The clearest guidance on replays, then, is that a replay will not be awarded where sanctions are provided in crystal clarity in competition rules, those rules are mandatory and they do not provide a mechanism for a replay.
Continue reading this article...
Already a member? Sign in
Get access to all of the expert analysis and commentary at LawInSport including articles, webinars, conference videos and podcast transcripts. Find out more here.
Related Articles
About the Author
Grahame is a barrister at Littleton Chambers and a member of Littleton's Sports Law Group. In addition to sports law, he specialises in employment and commercial work.
This email address is being protected from spambots. You need JavaScript enabled to view it.