How State aid rules are being applied to European football: Part 3 – case study of France and UEFA Euro 2016
Published 07 July 2014 By: Richard Craven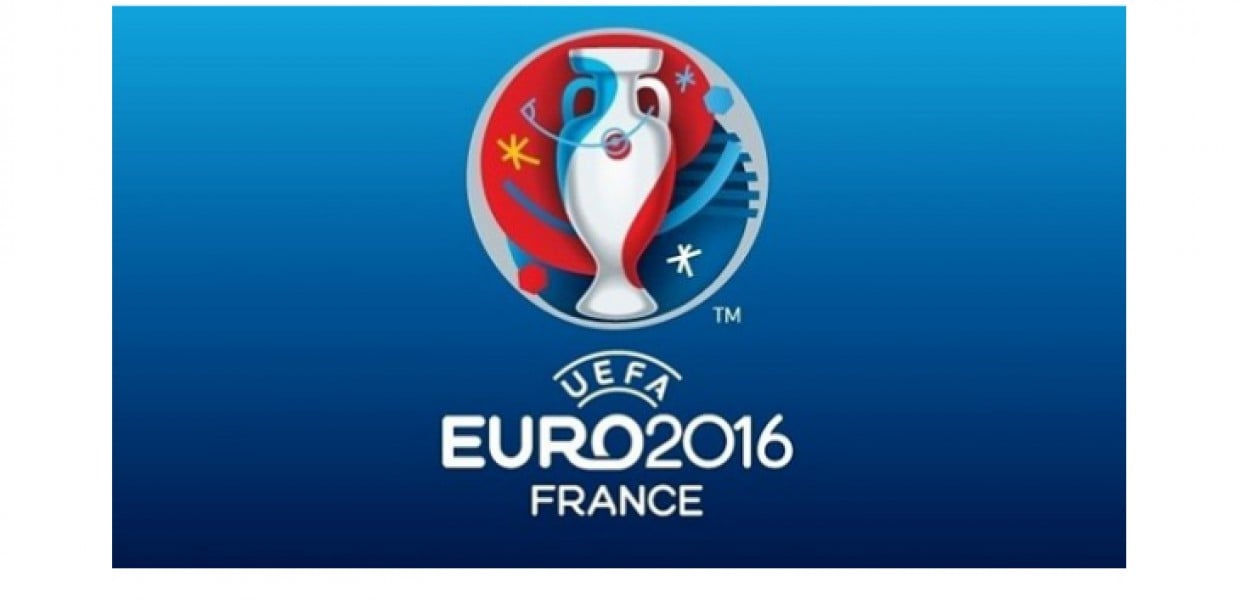 Background
In the context of infrastructure used for professional sports, there is a real risk that any state investment might feed clubs as businesses. A simple example is an investment that enables a stadium enlargement, meaning more paying spectators attend matches; rivals might be disadvantaged due to the positive impact of this on club revenues, e.g. because the club can afford to spend more on player transfers. Despite the above, professional sport can be an attractive policy tool:
"… professional clubs can be the conduit to support the local community and promote local regeneration as powerful brands can be used to engage with the community
".
4
In particular, a professional club can be a valuable tenant, and is often a central element, needed to make infrastructure projects, which may benefit the community, viable.
As parts one and two of this series make clear, there is much impetus behind enforcement against State aid in sport; although notification of aid in sport has in the past been lacking, the Commission appears to be coping with a flurry of notifications and investigations. This is particularly so in relation to infrastructure used for sport, an area under intense scrutiny following Case C-82/01 P,
Aéroports de Paris
5
and C-288/11 P,
Leipzig-Halle,
6
which may, in the past, with most sports stadiums in Europe being public-owned, have been wrongly assumed to fall outside the scope of State aid law.
7
A number of notifications concerning sports infrastructure have now passed under the Commission microscope;
8
a consistent approach is emerging and growing familiarity has led to block exemption, reducing formalities for certain aid for multifunctional sports infrastructure (see
part two
).
The Euro 2016 Decision
In February 2014, following notification by France, the Commission announced that it would not object to the financing of the construction and renovation of nine of the ten stadiums designated as venues for the UEFA Euro 2016 Championship. The funding involved government subsidies totalling approximately €1,052 million, made up of €152 million in grants from central government (via
Le Centre National pour le Développement du Sport
) and €900 million (estimate) from local authorities (see
table 1
below). The full decision, available
here
, has only been published in the French language; according to the Commission, there are no plans to translate it into other languages; however, the table below provides a summary of the notified aid measures. Because operating conditions and future use, including rents payable by future users, were not fully defined, the decision is limited to the aid needed for the development of the stadiums. France must submit a further notification, no later than 2016 (para. 250).
Main user of multi-functional stadium
Works
Funding (EUR million)
Owner
Operator
FC Girondins de Bordeaux
Construction
Total: 165
Central government: 28
Local authority/ies: 47
Football club: 20 (advance rent)
Local authority
Private
Olympique de Marseille
Renovation
Total: 233.8
Central government: 28
Local authority: 102.5
Local authority
Private
Lille OSC
Construction
Total: 282
Central government: 28
Local authority: 45
Local authority
Private
OGC Nice
Construction
Total: 204.15
Central government: 28
Local authority: 49
Local authority
Private
AS Saint-Étienne
Renovation
Total: 49.05
Central government: 2
Local authority: 14.32
Local authority
Local authority
Toulouse FC
Renovation
Total: 34.07
Central government: 6
Local authority: 28.07
Local authority
Local authority
Paris Saint-Germain FC
Renovation
Total: 16.32
Central government: 2
Local authority: 14.32
Local authority
Private (Société d'Exploitation Sports-Evénements - same corporate group as PSG FC)
RC Lens
Renovation
Total: 70
Central government: 12
Local authority 47 (grant) + 11 (loan)
Local authority
RC Lens
Olympique Lyonnais
Construction
Total 300 (405)
Central government: 20
Local authority: 50% loan guarantee
CDC (public): 32 (loan)
Private (OL Groupe)
Private (OL Groupe)
(Further details can be found
here
)
As is commonplace throughout Europe (e.g. in France, Belgium and the Netherlands), all of the stadiums, except the Lyon stadium, are owned by local authorities not football clubs which are directly appointed, 'captive' tenants.
The Lyon stadium is owned by the OL Groupe, a private company (para. 159). The total cost of the stadium construction is €300 million; however, the total project, which involves, inter alia, a parking area, training facilities, hotels, offices and a leisure centre, amounts to an investment of €405 million. The government are providing a grant of €20 million (for construction of the stadium only), the Caisse des Dépôts et Consignations (a 'public group serving general interest and economic development') are providing a €32 million loan, and a local authority is providing a 50% loan guarantee. The OL Groupe will operate the stadium, and the main user, the professional football club, Olympique Lyonais, is part of the OL Groupe. Alongside the notification, the funding of the project attracted two complaints raising additional concerns about the local authority's sale of land and the funding of various studies into the feasibility of the project.
The State aid prohibition
In the context of sports stadiums, on the face of it, the Commission applies the law as it normally would in infrastructure situations, assessing whether or not the article 107(1) TFEU conditions (see
part one
) are met at various levels: (1) construction, (2) operation, and (3) use. Other than in relation to the sale of land in the Lyon case (plus an issue over access to infrastructure), the Commission could not rule out incompatible State aid, and thus concentrated its analysis on the availability of exemptions. Elaboration on the application of the above conditions at each level is therefore not necessary for the purposes of the article.
Exemption
Introduction
Article 107(3)(c) TFEU enables the Commission to permit aid which pursues 'policy objectives of common interest', and so provides some scope for EU sports policy to reveal itself and the law to cater for any societal objectives sought harnessing professional sport. The flexibility sits neatly alongside UEFA's
Financial Fair Play Regulations
,
9
as recognised by the
Commission and UEFA
.
10
These rules encourage spending on infrastructure, training facilities and youth and community development activities, excluding such outlay from the requirement for football clubs to 'break-even'.
The approach under article 107(3)(c) TFEU involves a balancing exercise; aid is only permitted where its positive effects (i.e. objectives of common interest) outweigh its negative effects (i.e. trade and competition distortions). The following questions are addressed:
Is the aid measure aimed at a well-defined objective of common interest, i.e. does the proposed aid address a market failure or other objective?
Is the aid well designed to deliver the objective of common interest? …
Are the distortions of competition and the effect on trade limited, so that the overall balance is positive?
Objectives of common interest
In the Euro 2016 decision, France's holding of a
mega sporting event
presents a strong reason for State aid. In line with past approvals involving stadium infrastructure, the multiple functions of, and steps to ensure public use of, stadiums appear to have helped to push home the case for state intervention. The Commission accepted that, in addition to the way in which such works would enhance Euro 2016 as an event, there was a public need for the modernisation and enlargement of the stadiums, i.e. the works would not result in the duplication of facilities, and this would not occur without state intervention, i.e. there was a market failure.
Owners
In assessing the compatibility of State aid at the level of construction, important steps are recognised to have minimised the negative consequences of aid, ensuring it was limited to the amount necessary to facilitate private investment (i.e. there was no overcompensation), and proportionate. Eight of the stadiums are local authority owned, and this appears significant, as the benefitting stadiums would ultimately, under the contracts, be returned to local authority control.
The advantage would appear considerable in the case of a privately owned stadium. Even so, surprisingly, in the Lyon case, where the stadium was privately owned, the Commission found the aid exempt. According to the Commission, there were clear objectives of common interest (the project was part of a major regeneration of East Lyon), and, sidestepping the €20 million grant, the Commission appreciated the way aid was limited, in amount and duration (i.e. the 50% loan guarantee). Also, although there was no way to claw aid back, e.g. via rent, commitments were obtained for the private owner/operator/user to undertake community activities.
Operators
The Commission, in failing to accept 'open, transparent and non-discriminatory' selection as sufficient to nullify the risk of conferral of an economic advantage to private operators, did so safe in the knowledge of the operation of exemptions. The use of such selection procedures in line with EU public procurement law was looked upon favourably for the assessment under article 107(3)(c) TFEU, being seen to minimise the impact on competition and trade.
Users
In relation to commercial users of stadiums, e.g. shops, restaurants and gyms, the general position is there will be no State aid provided use is granted on an open, transparent and non-discriminatory basis, and a market price is paid.
The Commission describes the directly appointed, football club tenants as 'captive', and, on this basis has taken a specific approach in order to ensure no State aid is passed on; for example, in
Multifunktionsarena der Stadt Erfurt
, there was no State aid where rent was based on fees paid by nearby, comparable clubs, and set at the high end of the range. A similar benchmarking approach was a factor in
Football stadiums in Flanders
, which involved a EUR 8 million investment scheme for the renovation/construction of multifunctional stadiums in Flanders and Brussels Capital-Region. The benchmarking method was '… not sufficiently precise … to guarantee that … prices [would] adequately reflect the cost of use for the stadium'; the approach was, however, important in enabling exemption of the aid: '…a part of the advantage … may be clawed back in the form of higher rents. … [T]his pricing mechanism … will serve to limit distortion of competition vis-à-vis privately owned and funded football infrastructures'.
As mentioned, the Euro 2016 decision is limited, and France must put forward a fresh notification when it has more detail over the operation and use of stadiums. Nevertheless, importantly, according to the Commission, France will set up a system to control the prices paid by the resident clubs, in order to ensure they are used at market conditions, with plans to extend the system to all public owned stadiums in France.
Conclusion
There is clear willingness on the part of the Commission not to stymie socially valuable, capital expenditure, which, without state facilitation, due to the levels of finance and risk involved, would otherwise struggle to take place; however, doing this in a way that does not pass on a market distorting advantage to particular sports businesses housed in sports infrastructure presents difficulties, notably over the basis on which fees paid for use are to be calculated. The Commission's attempts to reform the landlord/tenant relationships between authorities and professional sports clubs, enhancing transparency, shows acute awareness of the real areas of State aid risk (as evidenced by the 2013 Dutch football
investigation
).
A further detailed analysis of infrastructure and State aid will be published in the August 2014 edition the European Competition Law Review entitled 'State aid and sports stadiums: EU sports policy or deference to professional football'.
Related Articles
Author
Dr Richard Craven is a lecturer in law at Northumbria University, Newcastle upon Tyne. Richard's research centres around EU public procurement law and local government. He also has an interest in the development of EU sports policy.
This email address is being protected from spambots. You need JavaScript enabled to view it.