7 key tax law issues affecting sports today
Published 11 July 2016 By: Nicola Parkinson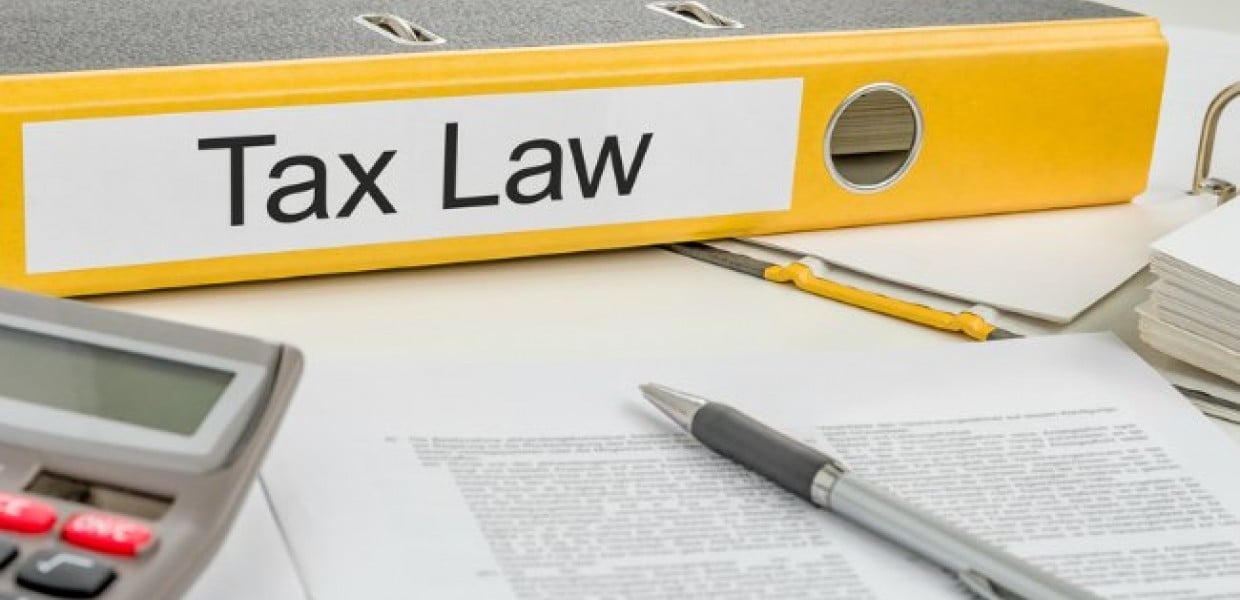 This feature piece considers seven topical tax law issues in sports today affecting, among others, athletes, coaches, intermediaries, professional and amateur sports clubs, gyms and sports hosting venues. The piece aims to provide an overview each area, rather than an in depth analysis.
1. Accelerated payment notices for disputed tax planning schemes
Accelerated Payment Notices (APNs) continue to be firmly in the spotlight. An APN is a notice to a taxpayer requiring the payment of disputed tax upfront.1 This means that if a tax planning scheme is challenged by HM Revenue and Customs (HMRC), it can demand payment of tax before the lawfulness of the scheme is adjudicated by a court or tribunal. Whilst a taxpayer may object to the APN, if HMRC confirms it the taxpayer must pay the tax within 90 days (or if later, within 30 days of HMRC's confirmation) to avoid penalties.2 High-profile sportspeople have been particularly affected, as they are more likely to have participated in tax planning arrangements to mitigate their tax liability.3
APNs have been criticised4 on the grounds that they are "retrospective" because they can apply to schemes that were implemented before the accelerated payments legislation came into effect and also on the basis that they may lead to individuals who have not engaged in any unlawful behaviour facing possible bankruptcy.
The lawfulness of APNs has been challenged by way of a series of judicial review applications in the High Court, where taxpayers have argued that the APN system gives HMRC draconian powers that it is using in an unfair and unjust way.5 The challenges have so far been unsuccessful but it is also the case that HMRC has withdrawn APNs in the face of a judicial review challenge.6 Whatever its rights or wrongs, the APN legislation7 is perhaps the most contentious taxation issue in sport today.
A detailed article on APNs and what they mean for athletes' tax liabilities is available here.8
2. Taxation of testimonials and benefit games
Currently the tax treatment of payments from sporting testimonials and benefit matches is governed by HMRC guidance9 which provides, broadly, that where the right to a testimonial match forms part of the sportsperson's contract of employment or is a customary right, the payment will be subject to income tax and National Insurance Contributions (NICs). In other cases, the payment will not be treated as earnings but as a gift which is not subject to income tax or NICs. This is in line with the approach of the courts, which has been to treat the proceeds of testimonials as a gift.10
However, the Finance Act 2016 will introduce a charge to income tax11 on income from sporting testimonials for employed sportspersons. This treatment will be subject to a 'one-off' exemption of £100,000 (increased from £50,000 in the Government's original consultation proposals). This exemption will be available to offset against income received from events held during a single testimonial year but will not apply where the sportsperson has a contractual entitlement or customary right to the testimonial event or benefit match.
The new legislation will affect events taking place after 5 April 2017 unless the testimonial was awarded before 25 November 2015 when the changes were announced. There is therefore a short window in which sporting testimonials and benefit matches can be arranged where the income generated will not be subject to income tax.
A detailed review of the tax treatment of testimonials and benefit matches is available here.12
3. Payment of VAT on booking fees
The Court of Justice of the European Union (CJEU) delivered a ruling13 on 26 May this year concerning the VAT treatment of card processing services. The Court ruled that where a venue provides a booking service on behalf of a promoter, and processes card details on behalf of customers in return for a fee, that fee is not a VAT exempt service and must attract VAT at the standard rate.
So where a VAT registered club agrees to host an event by a third party and takes bookings on behalf of that third party, it must charge VAT on any card processing fee charged to the customer. Remember that clubs making taxable supplies in excess of the VAT registration threshold (currently £83,000) are required to register for VAT.
4. VAT on intermediaries' fees
Another VAT issue facing clubs is the payment of intermediaries' (formerly agents') fees. In contrast to, for example, the legal profession where a solicitor may not ordinarily act for both parties to a transaction, an intermediary may (with the necessary consents) act for both club and player without breaching any rules on conflicts of interest. This is most apparent when negotiating a transfer.
In such transfers, the club may agree to pay the intermediaries' fees (including VAT) on a transfer to minimise the cost to the player and facilitate the deal. Clubs that do this face the possibility of action from HMRC to recover any VAT reclaimed on the intermediaries' fees on the basis that the intermediary acts for the benefit of the player rather than the club. In other words, the service is being provided to the player and not the club and the club can only recover VAT on services where were supplied to the club.14
From the player's perspective, there will also be income tax implications15 if the club is meeting the player's personal liability to pay his agent's fees. This issue is not a new one16 but it is one that continues to interest the Revenue. What is an apparently rather dry question of tax law raises important questions as to the nature of the role of the intermediary. The introduction of the FA Regulations on Working with Intermediaries in April 2015 does provide some direction with the regards to a player's income tax position since it makes clear that if the club makes payment due under the player's representation contract with the intermediary (and which the club does not recover from salary) then a taxable benefit arises. However, since the regulations permit (albeit with the required consents) a single intermediary to act for all parties, they do not provide any further clarity with regards to the recoverability of VAT.
5. National insurance contributions on termination payments
Still on the question of football transfers, the First Tier Tribunal has recently ruled17 that payments to two Tottenham players – Wilson Palacios and Peter Crouch – on the termination of their employment were not subject to National Insurance Contributions (NICs) as the payments did not derive "from" that employment. In 2011, as part of a desire to reduce wage costs, Tottenham wanted to transfer both players to new clubs and Stoke was suggested as a possible destination. Since both players were reluctant to make the move, it was agreed that Tottenham would provide both players with financial recompense for agreeing to terminate their contracts early. This case is significant because it establishes that, even though both players' contracts included provisions dealing with termination by mutual agreement, this was not sufficient for the Tribunal to conclude that the payments were derived from their contracts.
The case could have implications for payment made to any employee, not just players, and it also highlights that the circumstances in which termination payments will be subject to NICs (and taxable above £30,000, the current threshold) will depend very much upon the facts of the particular case. Further information and guidance on termination payment is available from HMRC, but there are lots of issues to consider and it is therefore always safest to take expert advice.
6 . VAT and corporation tax on club fundraising events
Far removed from the world of transfers of Premiership footballers is the local sports club. Working out which fundraising activities may be subject to VAT or corporation tax is a perpetual headache for (usually voluntary) club treasurers. The tax treatment of fundraising events each needs to be considered for their tax consequences. This commonly includes:
dinner dances, the hiring of facilities,
the holding of lotteries,
raffles or prize draws, bar takings,
investment income; or
sponsorship fees
The rules are not straightforward – for example, whether VAT is payable on the hire of facilities depends on the period of the letting. Treasurers need to have an understanding of the tax consequences of their income and expenditure when planning a club's finances. Further guidance on the tax issues for sports clubs is available from Club Matters18 (provided by Sport England).
Community amateur sports clubs (CASCs) can benefit from a range of tax reliefs and there are detailed rules regarding the treatment of income and expenditure, including expenditure on tours and payments to players. There are also detailed rules regarding qualification as a CASC. For more detailed reviews on qualifying as a CASC and complying with tax requirements please see here19 and here.20
7. VAT exemption on deferred subscription payments
A major source of income for local and amateur sports clubs is, of course, their members' subscription payments. In this respect it is worth noting some HMRC guidance21 on the treatment of deferred subscription payments (i.e. the not uncommon situation in which a club offers annual membership and allows members to defer the subscription payment (e.g. pay monthly) for an additional charge over and above the annual subscription price). The guidance suggests this additional charge will be VAT exempt.
Separate HMRC guidance22 suggests there will be sufficient disclosure of this charge if the customer is aware that, by deferring payment, a higher overall charge will be payable.
Clubs should review subscription processes to determine if they are eligible for this treatment and, if so, whether they are able to make a reclaim to HMRC.
Related Articles
Author

Nicola is a dual qualified solicitor and Chartered Tax Advisor and has spent her career working in both law firms and accountancy practices providing tax advice to her clients in a variety of areas.
This email address is being protected from spambots. You need JavaScript enabled to view it.