A no fault finding for refusing a random drugs test: The exceptional case of UKAD v Ryan Bailey
Published 07 February 2018 By: Michael Forrester, David Seligman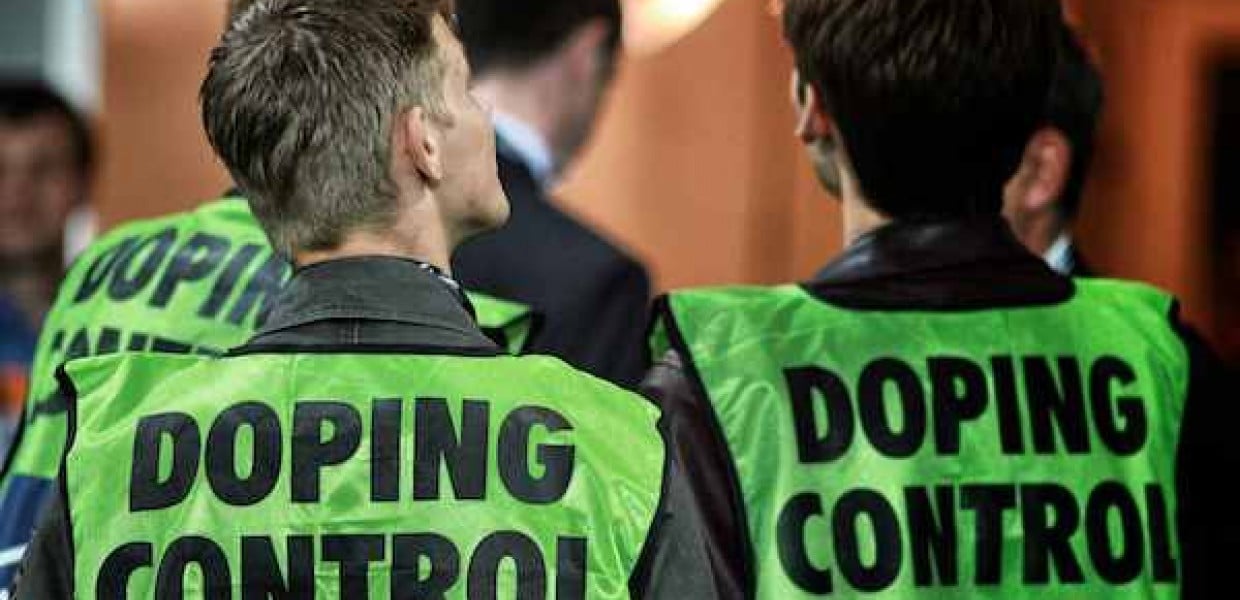 On 30 May 2017, two representatives from the Canadian Centre for Ethics in Sport (CCES) attended upon the Lamport Stadium in Toronto where Toronto Wolfpack R.L.F.C (Toronto Wolfpack) were training. Toronto Wolfpack are the world's first transatlantic sports team and play games in both England and Canada (hence the involvement of UKAD).
The events that followed are truly exceptional and resulted in Rugby League player, Ryan Bailey, was found to have bore "No Fault or Negligence" in refusing/failing to submit drug sample collection.
This article offers a review of the case. It should be disclosed at the outset that the authors acted on the case are the solicitors for the Club and Ryan Bailey.
A copy of the decision is available here.1
Background
Ryan Bailey is a highly decorated Rugby League player, who whilst representing Leeds Rhinos, won six Super League Grand Finals and three World Club Challenges. He has also been capped by England and Great Britain at senior international level.
Mr Bailey was charged by United Kingdom Anti-Doping (UKAD) pursuant to Article 2.3 of the Rugby Football League Anti-Doping Rules2, which copy the United Kingdom Anti-Doping Rules 2015 (ADR). There was no dispute between the parties that at all material times Mr Bailey had been subject to the ADR. Article 2.3 provides that the following be an Anti-Doping Rule Violation:
"Evading, Refusing or Failing to Submit to Sample Collection
Evading Sample collection, or without compelling justification, refusing or failing to submit to Sample collection after notification of Testing as authorised in this Rules or other applicable anti-doping rules."
UKAD considered that Mr Bailey refused without compelling justification in breach of Article 2.3 and that a four-year ban should therefore apply3.
Had UKAD been successful, at 33 years old, such a ban would have almost certainly brought Ryan Bailey's career to an unsavoury and premature conclusion.
Facts
On 30 May 2017, CCES attended at the Lamport Stadium in Toronto in order to carry out random blood and urine tests on behalf of UKAD on Toronto Wolfpack players. The Lamport Stadium is where Toronto Wolfpack both train and play their home games.4
Ryan Bailey, amongst other players, was selected for testing. There was some dispute between the parties as to the actual factual circumstances of the events of 30 May 2017.
Witnesses for Bailey (of which included three members of the coaching staff and 3 other players that were present) provided a detailed account of a version of events that suggested that the testing procedures conducted by CCES were "shambolic" and well below the standard that they and Bailey were used to5. In contradiction to this UKAD's witnesses (the doping officers that were present on 30 May 2017) vehemently denied any accusation of impropriety and gave a different view of events.
This article will concentrate on the factual background that was material to the decision of the National Anti-Doping Panel (NADP) Tribunal chaired by Robert Englehart QC.
On the way to the Lamport Stadium, officers for CCES had visited a shop and bought water for the testing. This was then removed from the plastic wrapping and placed in the officers' cool bags. Other bottles were also used that has been brought form one of the officer's homes.6
It was a particularly hot day in Toronto and upon leaving the training field Bailey was approached by one of CCES's officers who offered Bailey water. How this officer introduced himself to Bailey is a point of contention between the parties. Bailey drank some of the water offered and headed to the changing room with the officer. Upon entering the changing room the officer filled out the appropriate paperwork which was signed by both Bailey and the officer.
Bailey then asked for more water and selected a bottle of water from the officer's cool bag. He noticed when opening the bottle that it did not "crack" when it opened and so he asked to try another bottle. The officer informed Bailey that the bottles were sealed and had been purchased on the way to the stadium. Bailey then opened another bottle but again said that it had not "cracked", and he was worried that it might be contaminated.7
The officer tried to convince Bailey that the water was not contaminated and that he could drink his own water, as used by the club (as is the usual procedure adopted by UKAD when testing in the United Kingdom). In Bailey's view it was too late, he had already drunk that he deemed to be potentially contaminated water and so he would not provide a sample for testing.8
The officer and Bailey then went to the Doping Control Station where the head tester was present. She informed Bailey that not providing a sample might result in an ADR violation. Despite all attempts to convince him to take the test, Bailey was not for moving and he readily completed the Athlete Refusal Form in which he wrote [sic]:
"I was approach by the UKAD Chaperon after training and handed bottled water that I drank but then raised issues about the bottles not been sealed. 2 bottles that I checked also wasnt sealed. Im concerned about this water compromised. Also the chaperone whitnessed the bottles not been sealsed and didnt hear the lid crack."9
On 5 June 2017, CCES attended upon Toronto Wolfpack's accommodation in Toronto and selected a number of players for random testing. Bailey was chosen again. On this occasion CCES did not arrive with any of their own water. Bailey drank his own water and wilfully provided samples for testing.
UKAD's Case
UKAD's case was simple, namely that there had been a clear ADR violation and that Bailey had refused to submit to sample collection and if there was not a refusal then Bailey had failed to submit to sample collection.
UKAD's refusal argument centred on four elements of the violation, namely that:
Bailey was properly notified of the testing;

such notification was authorised under the ADR;

Bailey refused to provide samples required; and

Bailey's refusal was intentional.
In the event refusal was not found and the argument that Bailey failed to submit to sample collection was advanced UKAD had to prove that:
Bailey was properly notified of the testing;

such notification was authorised under the ADR;

Bailey failed to provide the samples required; and

Bailey's failure was either intentional or negligent.
UKAD argued that CCES had the authority to test Mr Bailey and that there was clear evidence that Bailey had been properly notified by the doping officer. Further, it was not in dispute that a sample has not been provided.
Turning to "intention", it was argued by UKAD that on the evidence provided there was a conscious decision not to undergo sample collection and that to argue "compelling justification" was a high hurdle, which had only been successfully argued on three occasions. To substantiate this point, UKAD made reference to a number of Court of Arbitration for Sports (CAS) decisions. Firstly, it was Bailey who bore the burden of proof in showing that he had "compelling justification" in refusing10. UKAD also relied on the case of Troicki11 in showing that the matter had to be judged objectively, as to whether Bailey was justified by a compelling reason to refuse to submit to sample collection. Further, any reason to refuse had to be truly exceptional and a narrow interpretation of the rules was required.12
UKAD argued that in the event the NADP found there to be an ADR violation then any ban should not be reduced under Article 10.4 (that Bailey bore No Fault or Negligence, which would see any ban eliminated) or 10.5 (that Bailey bore No Significant Fault or Negligence, which would see any ban reduced by half) of the ADR on the basis that these exceptions are not applicable where 'intention' is an element of the ADR violation13.
UKAD submitted that this was a clear-cut case and that Bailey been banned for a period of four years.
Bailey's Case
Bailey made known to the authors from the outset of this matter that Bailey and his colleagues present on 30 May 2017 were adamant that he had not done wrong.
Bailey did not accept that he should be banned. His case, as outlined below was detailed in the witness statements served on his behalf, the coaching staff and other professional Rugby players at Toronto Wolfpack, a toxicologist and a distinguished Consultant Psychologist, namely that:
the adequacy of the testing procedures that were followed on 30 May 2017 were a matter of serious concern;

Bailey was concerned by the break from usual UKAD procedure, as for the first time in his career (and indeed his teammates) he was provided with water by CCES;

the testing procedures overall were shambolic and thus were so fundamental the UKAD's case be dismissed, for example it was alleged that the water bottles were not sealed, the Doping Control Station was not a controlled environment, the officer did not approach Bailey in the appropriate manner;

the uncommon circumstances above, coupled with psychiatric evidence meant that Bailey had "compelling justification" to refuse to submit to sample testing; and

evidence from a toxicologist meant that on the balance of probabilities it was more likely than not that any performance enhancing substances would still be in Bailey's system on 5 June 2017, when he provided a negative sample.
Bailey agreed that the threshold for establishing "compelling justification" was high and referred to three decisions in which compelling justification had been found14. Bailey argued that whether or not he was correct, he clearly had a legitimate fear that the water might have been contaminated and that this justified him in not taking the test.
Bailey went further, arguing that in the event the Tribunal disregarded his arguments above then they should find that there was "No Fault, or No Significant Fault or Negligence" and relied on a number of authorities. For instance, Bailey referred to the cases of Hale and Six15 where UKAD did not take issue with the application of Article 10.5 in relation to Article 2.3 cases. He also cited the CAS cases of Brothers and Avezado16 as the CAS had pointed out that the test for "No Fault or Negligence" should not be so high that it is impossible to meet.
Tribunal's Decision
Firstly, the Tribunal decided that this was a refusal case. This was because not only did Bailey refuse verbally he acknowledged the refusal by signing the Athlete Refusal Form. The Tribunal then had to consider if the refusal was intentional. The Tribunal held that Bailey did intend to refuse to the sample collection and that in any event an irrational intention is still an intention.17
Dealing with factual circumstances and alleged defects in the CCES procedures, the Tribunal held that Bailey was properly notified that he was to be tested,18 that if was unfair to criticise CCES19 and that none of the errors complained of could have been a causative factual basis for Bailey to refuse to provide a sample.20
The Tribunal therefore disregarded Bailey's argument that he had compelling justification to refuse to submit to sample collection, as Bailey had no valid reason to refuse to sample collection21. The Tribunal followed the same principle outlined in the case of Brothers which states,
"If it remains physically, hygienically and morally possible, for the sample to be provided, despite objections by the athlete the refusal to submit to the test cannot be deemed to have been compellingly justified."22
As a result of the above the Tribunal decided that there had been an ADR violation, and this would normally invoke a four-year ban.
However, the Tribunal were directed by Mr Bailey to make a finding of "No Fault, or No Significant Fault or Negligence" in the event an ADR violation was established. The Tribunal stated that an ordinary rational person would not have refused to provide a sample, however the ADR test does not depend on how a reasonable man would behave and that the Tribunal must consider the individual circumstances.
The Tribunal concluded that, having taken into account the psychological evidence and the exceptional circumstances that unless there was some bar in doing so, Bailey bore No Fault or Negligence23. The Tribunal disregarded UKAD's argument that 10.4 and 10.5 ADR cannot apply to an intentional act. The Tribunal ultimately decided that:
"In the truly exception circumstances of his case, Mr Bailey bears No Fault or Negligence so that the otherwise applicable period of Ineligibility is eliminated."24
Conclusion
This was a truly unique case; not only on the facts, but it is the first instance in which an Athlete falling under UKAD's jurisdiction has escaped a ban having failed/refused to provide a sample for drug testing.
Although the Chairman commented that the Tribunal did not think it should be taken as a precedent for other cases, it inevitable that this decision will be relied upon by other doping and sports lawyers in instances where it is apparent that circumstances go beyond the norm and include compelling psychiatric evidence.
It should be noted that in his Judgment, Robert Englehart QC stated that, "Having heard Mr Bailey give evidence we do not for one moment think that he is a cheat or was trying to cover up drug taking. Indeed, we note that a few days later Mr Bailey did in fact undergo a drug test (which was negative) without any problem."25
It is the authors' belief that special commendation should be made to the tribunal and the Toronto Wolfpack for standing by a player charged with a doping offence. When any athlete is charged with a doping offence, adverse inference is usually drawn as to their intention and it is almost always assumed that the athlete is simply trying to cover up an inevitable ADR violation. This was not the case here and after a lengthy legal process justice prevailed.
Related Articles
Author
Michael is a Senior Associate and head of the Brandsmiths Manchester office.
This email address is being protected from spambots. You need JavaScript enabled to view it.
David is an Associate at Brandsmiths, his practice focuses on Sports Law with a strong emphasis on football matters.
This email address is being protected from spambots. You need JavaScript enabled to view it.