An overview of "PROFUT" – Brazil's new sports law
Published 26 January 2017 By: Roberto de Palma Barracco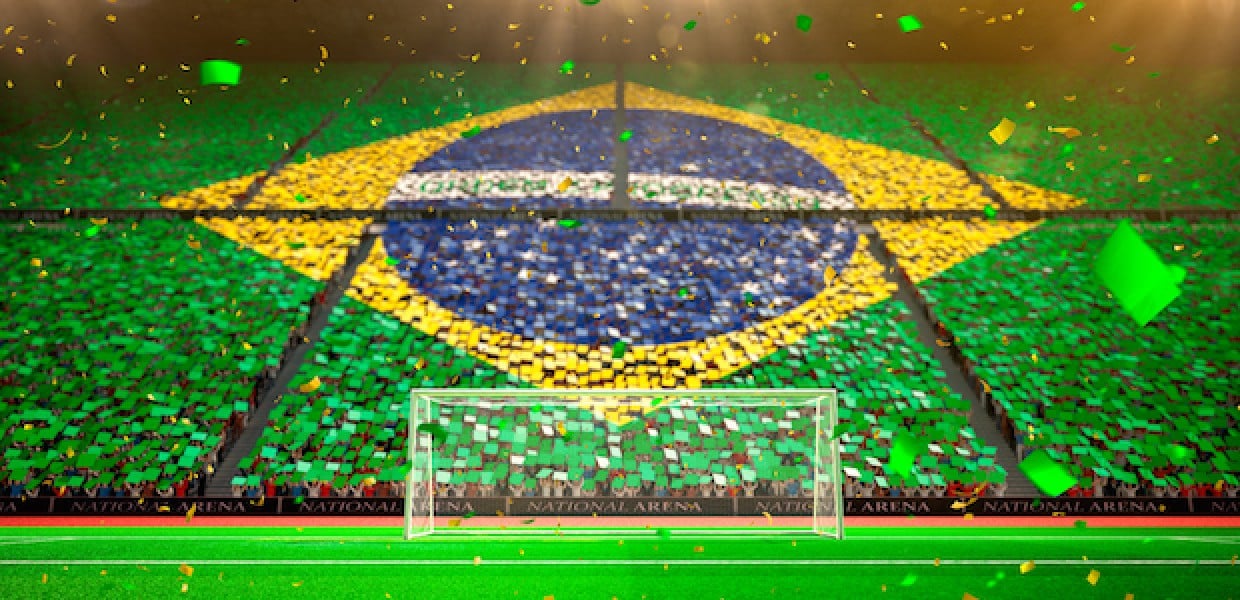 Brazilian soccer is going through tough times[1]: sports results are still below national expectations, and Brazil's current macro-economic outlook has hindered its development. The troubles facing Brazilian clubs are the result of several factors, but most notably anachronist management structures that are lacking in transparency and accountability combined with unprofessional (sometimes reckless) management practices[2] . Many clubs also have huge fiscal debts, constituted in part by taxes owing to the Government.[3]
To try to address this, and put Brazilian Soccer back on the map, Act n° 13.155 of 4th of August 2015[4], known as "PROFUT", was enacted, and further regulated by the Decree n° 8.642 of 19th of January 2016[5]. The Act has just completed its debut season.
This article explains the key principles of PROFUT. Although the Act is focused on soccer (which will also be the focus for this article), it applies equally to all sports in Brazil,[6] so other sports clubs and entities, including those not involved in professional competitions, can also choose to participate in the program[7].
The Goals of PROFUT
PROFUT aims to modernize the management of Brazilian soccer clubs and to implement a fiscal responsibility program under the Federal Government.
It establishes a program that is voluntary,[8] rather than mandatory[9]. The incentive for clubs to participate in the program is their inclusion in the Federal Government's tax debt recovery program (details below). The tradeoff is that they must implement compulsory management practices and submit to regulatory oversight[10].
Specifically, PROFUT aims to:[11]
Establish principles and practices of fiscal and financial responsibility and democratic and transparent management among professional soccer entities (including soccer clubs and national/local federations[12]).


Establish a tax debt recovery program run by the Federal Government to reduce the fines and interest payment currently owing by many clubs. It also creates the Public Authority of Soccer Governance[13] (APFUT[14]) to oversee debt restructuring and observe the obligations of clubs that agree to be part of the program.


Combat "reckless management" within professional sports entities. This forms the spine of the Act, and aims to implement the idea of financial accountability among Brazil's "cartolas"[15] (sports club managers).


Establish a lottery, known as LOTEX, to help fund sports in Brazil.


Establish an educational sports initiation program[16].
Obligations under PROFUT
PROFUT implements a plethora of steps that must be undertaken by the entities that choose to adhere to the program. These include[17]:
Mandatory showing of accounting financial statements;


Regular payment of tax, social security, employment, labor, and monies owing under contractual obligations (especially those regarding athletes and other employees, and including image rights)[18];


Establishment of a salary/image rights cap by professional soccer clubs of up to 80%[19] of its annual gross revenue[20];


Mandatory minimum investment in the youth team;


Mandatory minimum investment in women's soccer;


Prohibition on compromising receivables relating to the subsequent presidential term[21]


Mandatory reduction of the level of debt;


Progressive reduction of the deficit, which must be reduced to zero by 1 January 2021.
Oversight and enforcement
To enforce the "compromise" that PROFUT represents (i.e. ceding a degree of control and agreeing to oversight in return for debt reduction), the Act prioritizes sanctioning over exclusion from of clubs that do not meet their obligations.
Sanctions will be applied by a specific body of the national or local federation, or the entity that oversees each league. The body must include representative of the athletes and professional sports entities. Sanctions range from a simple admonition, to more serious measures such as prohibiting a club from registering a player contract with the federation[22].[23]
To oversee the obligations assumed within the program, a new regulatory body called APFUT was created[24]. APFUT is affiliated with the Brazilian Sports Ministry.[25] Its representatives are drawn from society, in particular soccer clubs, athletes, and other industry players that are qualified to contribute to the development of PROFUT[26].
To enforce its decisions, APFUT can:
Admonish the entity that is not in compliance with the program;


Give a warning to the entity to regularize its situation within up to 180 days;


Communicate the fact to the Federal body responsible for the receivables from the debt recovery program, to effectively exclude the club from the benefits.[27]
Reckless management
One of the central concepts of PROFUT is to try to put an end to the feeling of impunity that reigns in the sports realm by sanctioning sports club managers that partake in "reckless management".
The Act defines reckless management as practices that are a deviation from purpose or that represent an excessive or irresponsible risk for the club.[28] Although the Act includes some open examples, the definition still leaves much to the imagination, so determining exactly what constitutes "reckless management" is likely to be tricky (and there is no analogous concept in sports as far as the author is aware). For example, it is not known if intention required. Too broad an interpretation of the term could lead to the overpolitization of daily administrative acts, inhibiting clubs' basic functioning. However, it still needs to be robust enough to encompass the myriad of tactics that can be used to deviate money from its intended allocation in sports entities that are marred by the "jeitinho" (improvised solutions[29]).
The Act defers oversight of "reckless management" actions to the general assembly of each club (usually formed of elected members from among the shareholders). Keeping such decisions "in house" is intended to encourage better internal governance models and appropriate oversight. The general assembly can decide whether or not an action constitutes "reckless management", and has the power to sanction those whose practices are considered to be "reckless management". The author is of the view that this system is ripe for litigation, as managers challenge the decisions of the general assembly. The benefit of this is that it should, in time, lead to a jurisprudential definition of reckless management.
Comment
PROFUT represents a compromise between clubs and Government, which was necessary for the passing of the law.[30] The Government wants to show that it is working towards reviving soccer in Brazil, so the trade-off of offering debt reduction to clubs in return for Government oversight and the acceptance of measures aimed at improving transparency and accountability aims to produce a "win-win" for both parties, containing elements of both carrot and stick.
It is hoped that the Act provides clubs with a framework that should lead to better management practices, while simultaneously allowing sports entities to pay off the fiscal debt on favorable conditions. While it may be a leap to conclude that PROFUT will revolutionize professional soccer management in Brazil, one can at least say that a first step has been taken (one hopes in the right direction).
Related Articles
Author
Roberto de Palma Barracco focus his practice on crisis prevention, conflict management and negotiation in the sports & entertainment industries.
He is a Brazilian Bar Association certified lawyer, OAB/SP; Summer Sports Institute University of Oregon School of Law faculty; CAMES neutral; Mackenzie Presbyterian University researcher IB|A Alliance Institutional and Academic Relations advisor; Universidade do Futebol columnist.
This email address is being protected from spambots. You need JavaScript enabled to view it.