Why isn't there more private investment into Brazilian football clubs?
Published 03 July 2019 By: Pedro Henrique Mendonça, Bernardo Accioly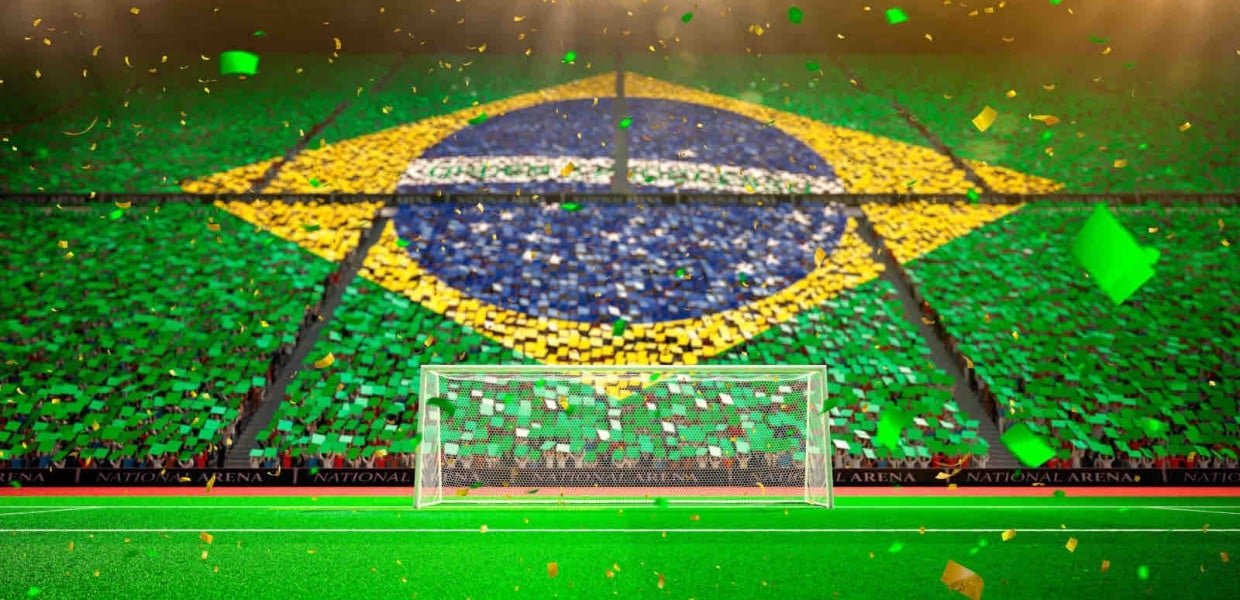 Recently, Brazilian sports websites and newspapers have been flooded with news about the acquisition of Clube Atlético Bragantino by Red Bull1. Although further details on the legal structure of the transaction and of the club have not been disclosed, the fact is that the newly-called Red Bull Bragantino effectively represents Red Bull taking charge of the traditional club, founded in São Paulo state in 1928 and nationally known for being runner-up at the 1991 Brazilian National First Division. Red Bull Bragantino started its journey at 2019 Brazilian National Second Division on April 26, 2019.
The initiative is not Red Bull's first investment in Brazilian football. In 2007, the company founded Red Bull Brasil, also based in São Paulo state. Despite climbing from São Paulo State Championship fourth division to first division in six years,2 the club was never able to succeed at national level, reaching the Brazilian Fourth Division and the Brazilian Cup only once. Therefore, the emergence of Red Bull Bragantino is widely seen as a substantial change to Red Bull's strategy in Brazil, giving up on climbing divisions with their first club and taking charge of more traditional and higher profile one that already plays the national second division.
Considering that private investments into football clubs (buy-outs, mergers and acquisitions etc) have seen a significant global increase in recent years, especially in European football, it may seem surprising that the acquisition of a second division club in Brazil raised so much attention. But the fact is that private investments and M&A activity involving Brazilian clubs is not as common as many think, especially amongst higher divisions clubs.
Brazil is not only a huge market (with a population of over two hundred million, the majority of whom are passionate about football) but also historically known as one of the best producers of elite football players. Based on this, Brazil seems to be a great environment to attract investment (including from abroad). So why aren't more high-profile investments being made into the country's football clubs?
HISTORICAL ROOTS AND LEGAL FRAMEWORK
Brazilian clubs have historically been structured as not-for-profit legal entities, constituted as associations. This legal nature dates back to the roots of the clubs, which were initially constituted by groups of people (most of them athletes) passionate for sport and who wanted to practice it competitively – but still as amateurs (similar to many European sports clubs). For decades, the amateur model prevailed worldwide, as professionalism was restricted and sport took a long time to develop its economic potential and grow into big business. Yet even after the development of football's economic dimension, Brazilian clubs continue to be constituted as associations.
An association, in accordance with Brazilian law, differs from a corporation, and resembles a foundation. It is a not-for–profit legal entity which must reinvest its financial results in the objectives provided by its bylaws. In the case of a sports club, the reinvestment is not only in the football department, but in the leisure and social structures of its headquarters, the encouragement of other sports activities etc. Accordingly, an investor would not be able to retain part of an association's profits as a return for his investment, which means that the clubs constituted as associations generally do not present enough financial incentives for private investment.
It is interesting to note that legislation tried to change this Brazilian scenario nearly twenty years ago. The original version of Law n. 9.615, enacted in 1998 (popularly known as the "Pelé Law", as Pelé acted as the national Sports Secretary at that time) provided at Article 27 that activities related to professional athletic competitions were private for legal persons with commercial purposes, which practically obligated the clubs to re-establish themselves as business corporations (i.e. for-profit limited companies). However, the legal provision did not comply with the Brazilian Federal Constitution, which guarantees the autonomy of sports organisations, reinforcing one of Lex Sportiva's fundamental pillars. Therefore, any provision imposing a specific legal nature upon sports organisations was (and still is) unconstitutional. As a consequence, the requirement was never effectively implemented, and Article 27 of Pelé Law was amended to state that transformation into a corporation was optional, not mandatory. Consequently, most clubs retained their existing not-for-profit structures and chose not to become for-profit companies. Even now, Brazil has not seen any great movement towards the "club ownership" model, standing in stark contrast to the developments seen in Europe - except for a small number of more recently founded clubs who do not compete in the higher national divisions, especially after FIFA's third party ownership (TPO) ban.3
Regarding TPO, it is important to mention that right after the ban on third parties owning players economic rights, owning a share of a club proved to be an interesting alternative to effectively and safely benefit from buying and selling players economic rights. Therefore, some of the investors who used to own players economic rights literally founded or bought small football clubs in order to indirectly (but legally) hold down the economic rights and thus be able to profit from negotiating them with other clubs in accordance with the FIFA regulations.
FUNDING OF ACTIVITIES
Another relevant point is the funding of Brazilian football clubs' activities. Usually, club revenues derive from television rights, sponsorships, ticket sales, supporters´ benefit programs and, of course, the transfer of players. It is not common for an individual benefactor to personally and directly fund a club, although it happens from time to time with companies who decide to sponsor a particular club with a deal that would be regarded as above the market rate – usually because the owners are fans of the club.
As the association structure does not facilitate direct investment, clubs often need to supplement their funding (in order to pay their bills and salaries) with loans from financial institutions, often at very high interest rates. The financial situation of most of Brazil's top football clubs is worrisome4. The total amount of debt of the 20 biggest Brazilian football clubs reached almost R$7 Billion (nearly 1.6 billion Euros) on 2018, divided especially on tax (the highest portion), labour and banking debts.
TAXATION
Despite such a clear need of external investment, one of the main reasons for clubs choosing to maintain their association status is the taxation. Brazilian tax legislation grants income tax exemptions to not-for-profit associations provided that they fulfil certain conditions, such as investing any eventual profit back into their main activity (as mentioned above). Brazilian clubs generally benefit from this exemption, which represent an important saving to them.
Recently, tax authorities have been trying to charge clubs taxes and penalties by arguing that their activities do in fact pursue profit, as evidenced by the high amounts of revenue that they generate and that this should be taxable.5 Nevertheless, the argument has generally been rejected by administrative bodies to date and the tax exemption has been recently endorsed in cases involving top clubs such as Clube Atlético Paranaense, Santos Futebol Clube and São Paulo Futebol Clube6.
CULTURAL NORMS
Besides the tax benefits of the not-for-profit legal structure, cultural aspects are also partially responsible for the lack of investment. Firstly, fans often fear that their club will be acquired by an owner whose business interests may not be aligned with their sporting expectations. Secondly, the transformation of clubs from associations to corporations generally depends upon the approval of the club "associates"7, which creates a paradox: if the associates agree that the club is to become a corporation, then they are effectively relinquishing their decision-making power – or at least weakening it, as they will then share power with the incoming investors who will buy and own shares in the new company. In the authors' view, both of these aspects derive from a lack of experience and understanding on the for-profit ownership model in Brazil and will probably be overcome if/when the more popular clubs from the higher divisions become more frequently involved in investment deals8.
Clube de Regatas do Flamengo, famous for becoming club world champions in 1981 after beating Liverpool,9 perhaps exemplifies the challenges. Flamengo has over 40 million fans in Brazil and an estimated revenue of €170 million in 2019. Over the last 6 years, it has experienced a revolutionary financial recovery and governance restructuring. Nevertheless, it is legally structured as an association and its decisions, depending on the financial value, must still be submitted to 2,000+ board associates10. The associates are the legal owners of the Club and its bylaws grant them the power to accept or refuse offers, such as private investments and sponsorship deals. In this scenario, it would be difficult to imagine the approval of any proposal that entails the transfer of decision-making power of to an external investor. Of course, the associates and board members prefer to keep such power to themselves. On the other hand, clubs that are in financial difficulties or close to bankruptcy (perhaps struggling to meet repayment of the high interest loans mentioned above), or without the ability to generate significant revenue like Flamengo does, may be more open to changing their legal structure in order to attract vital private investment.
In the authors' view, the cultural challenges derive from a lack of experience and understanding on the for-profit ownership model in Brazil and will probably be overcome if/when the more popular clubs from the higher divisions become more frequently involved in investment deals11.
NEW LEGISLATION?
The final reason commonly cited for the extremely low number of investment deals is the lack of proper legislation regarding "sports corporations". In the authors' view, this does not prevent clubs from turning into corporations, as they can do so based on the general Brazilian corporate legislation (as Red Bull Bragantino apparently just did). Nevertheless, the authors must admit that a specific corporate model for clubs would represent a good incentive for them to finally adhere to a more business-oriented model, once it comprises possible solutions to overcome the taxation and cultural issues mentioned above.
In this regard, there is a Bill (no. 5082/2016) currently under consideration in Brazil that proposes the creation of specific "football corporations" and provides for specific regulations, including several protections for the original club and provisions on governance and transparency standards.
The Bill takes inspiration from the Portuguese model12 (ruled by Decree-Law n. 10/2013) except for two main differences:
the Portuguese law does not refer exclusively to football (but rather to all sports), and

in Portugal, clubs who play in professional leagues must be constituted as corporations or as single-member companies.
Interestingly, the latter aspect highlights how Brazil and Portugal distinctly regulate the sports organisations' autonomy, with Portugal actively requiring professional clubs to be incorporated as for-profit entities.
Not surprisingly, the Bill contains provisions that create a special tax regime for the football corporations. It consists of a transitionary regime to which football corporations would be able to adhere only once, for at most 5 years, in order to be taxed at a flat 5% of their monthly income. Despite not settling a tax exemption, that regime would clearly benefit the clubs, as "regular" corporations are generally subject to an income tax rate of 15% to 25%.
CONCLUSION
As above mentioned, private investment into Brazilian clubs is not as common as we would expect it to be because of Brazil's legal framework (relating to both tax and corporate legislation) and also due to Brazil's cultural perception towards club ownership. In this regard, the new Bill to regulate "football corporations" is being seen with great enthusiasm by many within the industry, as it could mark a potential turning point to put Brazilian clubs on the football investment map.
But even if the Bill is rejected, the Red Bull example shows that the existing obstacles can be overcome, and that Brazil is a potentially fertile land for investment in football – an almost unexplored land in terms of club acquisitions, offering a multitude of opportunities to investors in the country. In this regard, we strongly expect that investment deals will become more frequent in Brazilian football over the coming years, and increasingly involve more top divisions clubs.
Related Articles
Author
Partner, Accioly, Mendonça & Camargos Advogados
Pedro Henrique is a Partner at Accioly, Mendonça & Camargos Advogados, a Brazilian law firm highly specialised in Sports Law. He has been acting in the sports sector for almost a decade, including a long period as an in-house counsel at Brazil Olympic Committee and an international experience in a Portuguese law firm. Pedro Henrique has thus developed a strong and broad experience in sports matters, acting on behalf of national federations, clubs, athletes and intermediaries, as well as in some of the most important international events – such as the 2012 and 2016 Olympic Games and the FIFA 2014 World Cup.
In addition to his specialisation in Sports Law, he holds an LL.M degree in International Business Law and a Master degree in Transnational Law.
This email address is being protected from spambots. You need JavaScript enabled to view it.
Partner, Accioly, Mendonça & Camargos Advogados
Bernardo Accioly is a Partner at newly founded Accioly, Mendonça & Camargos Advogados, a Brazilian law firm highly specialised in Sports Law. He has over 20 years of professional experience, not only in sports but also in the aviation and telecommunication sectors. In sport, Bernardo acted as the Legal Director of Clube de Regatas do Flamengo, Brazilian most popular football club, from 2013 to 2019, with a strong contribution to the revolutionary administrative restructuring developed by the club during that period; as a consequence, Flamengo turned to be a role model club regarding corporate governance in Brazil. Due to his position at Flamengo, Bernardo also advised the club in several player transfers, dealing with some of the most important European and South American football clubs.
Bernardo holds two post-graduation certificates in Corporate Law and is now attending the Global Master in International Sports Law at ISDE, in Madrid.
This email address is being protected from spambots. You need JavaScript enabled to view it.