What are the key legal issues facing an NFL London franchise? Part 1 – introduction and taxation
Published 20 January 2015 By: Robert Tomback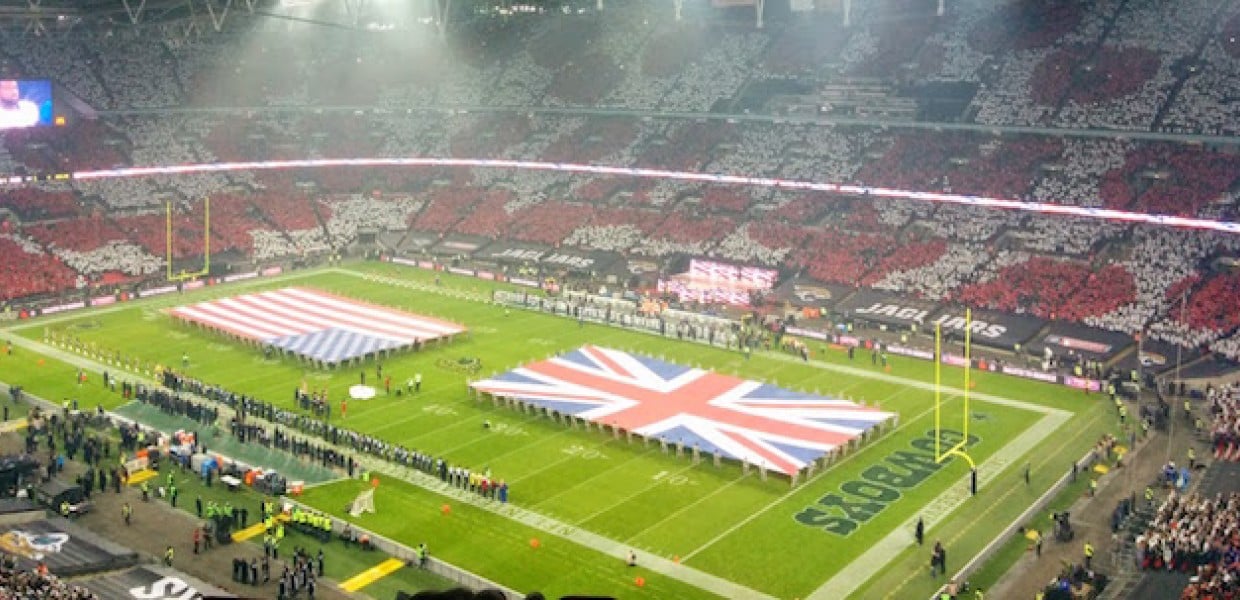 The history books are set to be re-written as The Seattle Seahawks take on the New England Patriots on the biggest of stages at Super Bowl XLIX in attempt to break the much feared Super Bowl repeat curse which has plagued NFL teams for the past decade. Although the pinnacle of the 2014/15 season is almost here, with the benefit of hindsight, it won't be this spectacle however which leaves the lasting legacy.
The reasoning for this is that on reflection, the 2014/15 season may in time prove to be an incredibly important year for the expansion of the NFL. The Dallas Cowboys win at Wembley Stadium brought down the curtain on the 2014 NFL International Series1 where a record three games were played in the UK. Although this marked the end of the International Series for another year, whether the sell-out crowd at Wembley realised it or not, it is quite possible that what they were actually witnessing was the start of something much bigger - a permanent NFL team in London.
Momentum has gradually been gathering for the NFL to introduce a London based franchise,2 and if the success of the 2014 International Series is anything to go by, this movement may just have reached a critical mass. This article will therefore seek to analyse the arguments surrounding the viability of a London franchise, highlighting the key legal considerations that would need to be addressed in order to make the London franchise possible.
The legal implications of an NFL team calling London home are huge, and a plethora of legal considerations will require addressing. Part 1 of this article will explore one particularly important issue: how a London franchise would interact with UK tax law. Part 2 will explore the wider legal considerations a London franchise would need to take account of.
The NFL franchise model
The NFL acts as a trade association made up of and financed by its 32 teams, whereby each NFL club is granted a franchise. This set up provides a large degree of autonomy (compared to UK sports), allowing teams to even change location in accordance with their owners' wishes, so long as there is consent of three quarters of the member clubs.3 For example Baltimore Colts' fans lost their team to Indianapolis and there is scope for additional teams to be added to the league, if the NFL deems it appropriate (although 32 is widely seen as the optimal number of teams).
The UK has hosted eleven sell out games dating back to 2007 and is now widely seen as the next destination for the NFL to expand into, the expectation being that London will be granted its own franchise.
With the average NFL team in 2014 being valued at $1.43 billion4 and with the league poised to generate in excess of $25 billion by 2027, continuing its dominance as the most lucrative sports league in the world, no one is suggesting the NFL has to count the pennies just yet. However, every market has a ceiling, and although the NFL is hugely profitable, it still has its limitations and significant additional revenue streams are hard to find. A London franchise is particularly attractive as it offers the NFL to a whole new set of fans and serves as a gateway to Europe, acting as a huge commercial boost and further enhancing the value of the League's sponsorship and broadcasting rights.
The demand for a London franchise
Ultimately, a London franchise will only succeed if there is the demand to support it. However, signs so far have been promising. Almost 250,000 tickets were sold in the UK for the 2014 games alone, equating to complete sell out crowds, with more than 33,000 people buying a mini-season ticket for all three games resulting in £25m of gate receipts.5 NFL's international chief, Mark Waller, is certainly optimistic about the future stating, "When we started (with the series in 2007), I reckoned it'd take 15 years to do it,". "That was what I expected, and we're still on course. We're at the midpoint now."6 The fact that in 2007 NFL was the 18th most watched sport on Sky Sports and now it is the 6th, demonstrates that Waller may indeed be proved correct.7
To draw a parallel, Waller notes the global growth in popularity of Champions League football,8 demonstrating the demand from fans and sponsors alike for quality sport action, regardless of its international location. Where historically fans were preoccupied with domestic leagues, increased coverage and accessible technology mean sports fans are increasingly following international sports as well. It is factors like these which have led to support of a London franchise from NFL League Commissioner, Roger Goodell, stating, "The fans are growing very quickly, in big numbers and in really deep passion and when you see that, you want to respond to it and our owners recognise that."9
Practical considerations of a London franchise
Many detailed articles have looked at the practical considerations surrounding the feasibility of a London franchise and it is not necessary to repeat these arguments.10 However, in order to offer context to the legal considerations (below) so that an overall view can be taken as to the viability of a London franchise, a few key practical considerations can be summarised as follows:
Lack of fans - In a similar way to how Asian and African soccer fans follow a team, it is argued most UK fans already support an NFL team, so will a London franchise attract a significant enough fan base?
Travel time - No matter how you look at it, London and the US are not geographically close. Some therefore question whether long travel times and jet lag for teams would be prohibitive to a London franchise.11 The scheduling of clusters of games e.g. two home games followed by two away games, could however mitigate the impact of these extended travelling times.
Venue - A London franchise would not yet have a home stadium. All previous NFL matches have been played at Wembley, but it is unknown if the playing surface would hold up to a full season (whilst still hosting other events) and whether all matches could be scheduled into the busy Wembley calendar.
Taxation Considerations
Income tax implications
As aptly evidenced by Usain Bolt's reluctance to run at the Commonwealth Games in Glasgow, UK tax laws can be onerous for visiting athletes.12 This issue does not relate to the treatment of prize money won from a local event, for example the £1.76m earned by Novak Djokovic for winning Wimbledon is correctly taxed in the U.K.13 However, it is the UK's policy of taxing income "earned" within its borders by non-resident athletes which has come under considerable scrutiny.
In addition to the UK government charging tax on any income earned within its borders,14 US legislation requires that the Internal Revenue Service will also tax players' income earned while competing in the UK, leading to a double taxation.15 In response to this problem, Congress has developed a Foreign Tax Credit (FTC) enabling income tax due by a US citizen to be reduced by the amount already paid in income tax to a foreign government.16
NFL players who are looking to move to the London franchise would glance at the FTC provisions17 and be comforted by the fact that they would be no worse off by filling out form 111618 and paying some of their taxes in the UK. However, this does not provide the full story, as crucially FTC calculated outside the US (e.g. on a player's income in the UK) cannot exceed the US tax liability for the income if it were sourced inside the US.19
To demonstrate this point, if a US player received an income of £1000 for playing in the UK and assuming income tax rates in the UK are set at 40%, this player would have to pay £400 in UK taxes. If the equivalent tax rate in the US is 25%, then if the same income would have been sourced in the US, £250 would be paid in tax. Herein lies the issue, as US legislation only permits a FTC on the US tax rate,20 which means in this instance, the player would not be able to get a credit for up to 15% of the tax paid in the UK.
Scaling up this example, the current UK higher tax rate is set at 45%,21 which is 5.4% higher than the highest tax rate in any US state (39.6%).22 The practical implication of this is that a player of the London franchise is only allowed a FTC at the lower US tax rate and therefore would not be able to get a credit for up to 5.4% of the tax he paid to the UK. By way of illustration, the current salary for Matt Ryan, quarterback for the Atlanta Falcons, is just over $40m per annum.23 If Ryan was to join the London franchise, was paid the same income as he was at the Falcons and split his time equally between the US and the UK, then he would face the following tax burden:
As half of Ryan's time would be spent in the UK, half his salary ($20m) would be considered taxed in the UK for which he would be taxed at 45%, resulting in a tax bill of $9m to HM Revenue & Customs (HMRC).
On his US tax form, Ryan would pay tax on the full $40m (at 39.6%) of income resulting in a tax bill of $15.84m in the US.
To alleviate the double taxation, Ryan could mitigate his US tax bill utilising his FTC. Ryan would therefore want to deduct the UK tax paid ($9m) from his outstanding US tax bill ($15.84m) leaving tax to be paid in the US at $6.84m. However, Ryan would be unable to do this as FTC is only permitted at the lower US tax rate (as opposed to the higher UK tax rate).
Ryan's FTC would therefore be limited to the $20m of UK sourced income multiplied by his US tax rate of 39.6% = $7.92m.
As a result, Ryan would pay $7.92m tax in the US ($15.84m – $7.92m) and $9m tax in the UK, at an effective combined tax rate of 42.3%, which in real terms equates to a $1.08m larger tax bill per annum for playing for the London franchise compared to if Ryan played for a US team.24
With the significant tax implications acting as a weighty deterrent to NFL players playing in the UK and, with the suggestion that a London franchise would be at a disadvantage in trying to lure free agent talent or sign draft picks, it is all the more interesting that George Osborne, the British Chancellor of the Exchequer, is quoted as saying, "I've said to the NFL that anything the Government can do to make this happen we will do, because I think it would be a huge boost to London."25
Taxation on endorsements
In addition to the UK's stance on taxing athletes' income, the UK also taxes athletes' on their endorsements, creating further barriers to athletes competing in the UK.26 Adding emphasis to George Osborne's stance, one does not have to look far to see that the UK government has previously put its money where its mouth is in order to ensure success in attracting top sporting events. Responding to criticism of the UK's tax policy on endorsements and, in order to help secure the right to host the 2011 Champions League Final in London, HMRC agreed to take a more flexible approach to the taxation on sportsman endorsements. Barcelona FC was therefore provided with a temporary tax exemption27 whereby players were not subject to any tax by HMRC on their worldwide endorsements.
What is telling is that this exemption was not a one off, similar concessions were granted to athletes competing in the 2012 Olympic Games in London28 and the Commonwealth Games in Glasgow,29 (meaning Usain Bolt did end up competing in the 4 x100m relay). However, before the NFL takes these examples as a green light that exemptions will automatically be granted, they should be mindful that the Treasury has previously rejected an exemption for players competing in the ATP World Tour finals.30 Murmurs have been reported that the UK parliament might consider legislation that would allow for the fast-tracking of exemptions.31 However, as it stands the government still has scope to exercise its discretion.
If no exemption is granted by HMRC, then the default position is that athletes competing in the U.K. are taxed on their entire global endorsements.32 For someone like Peyton Manning, the Denver Broncos quarterback, this could represent a significant tax burden. Manning earns over $12 million annually33 from endorsements including Buick, Gatorade and Papa John's pizza. Tax to be paid in the UK on global endorsements can be calculated by dividing the number of days the athlete spends training and competing in the UK annually by the total number of days he trains and competes around the world. That percentage is then multiplied by the athlete's total global endorsement income to determine the amount subject to UK taxation. Although the US operates a similar system in taxing global endorsements, it is the difference in tax rates between the UK and US that would mean a higher tax burden on those athletes with endorsements.34
Continuing with the example of Manning, if Denver Broncos were to visit London as the away team, Manning would be required to pay a percentage of his endorsement income to HMRC. However, assuming he spends less than a week in the UK training and then playing the game, his tax bill for global endorsements will only be increased fractionally, due to the short amount of time Manning has spent in the UK.35 If, however, Manning were to join the London franchise, he would spend a considerable percentage of his time training and playing matches in the UK. The impact of this would be that his global endorsements would be taxed under UK rates for this increased duration,36 leading to a significantly higher tax bill then if he were playing solely in the US. Without legislation making a London franchise more attractive to US players, it is hard to see, based on the tax implications involved, the financial incentive for players to join the London franchise.
Even if the more stringent tax legislation faced by players as part of a London franchise was addressed, there are still some serious issues that require resolving. Part 2 of this article, will therefore look at the viability of a London franchise against the backdrop of employment, criminal, antitrust, EU and immigration laws. It may not be 'game time' just yet for London however it may well be fast approaching.
Related Articles
Author
Rob is a dedicated Sports Lawyer working within the Mishcon de Reya Sports Group. He has wide experience across a range of sports, providing litigious, commercial and regulatory advice to clients. He acts for a range of governing bodies, clubs, players and agents and has represented clients in cases before the Court of Arbitration for Sport and other international sports decision making federations, as well as at domestic arbitral and disciplinary hearings. Rob was named as a Sport Industry NextGen Leader, an initiative 'to identify tomorrow's sports leaders and celebrate the rising stars of the sports industry'. Rob is the only practicing lawyer to receive this accolade.
This email address is being protected from spambots. You need JavaScript enabled to view it.