The United States and sports betting - the great sports hypocrisy
Published 25 June 2013 By: Kevin Carpenter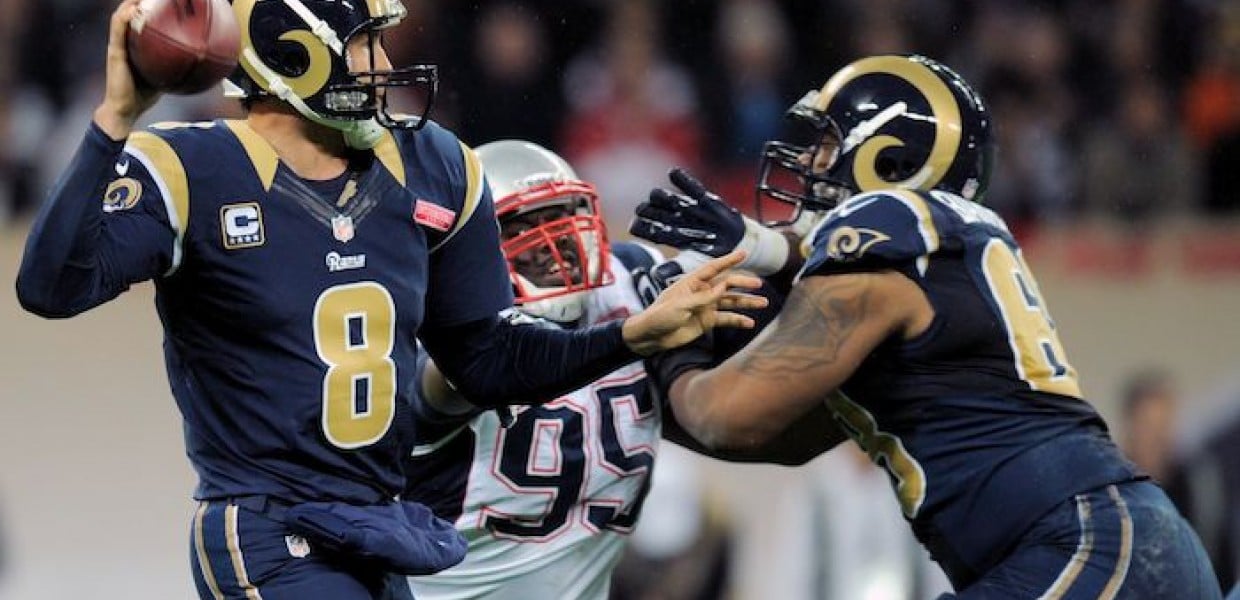 The prohibitions of sports betting in the majority of US states encourages illegal gambling, driving it underground in to the black markets. Rather than ignore the reality, the regulation of sports betting would be far better for the integrity of US sport. This is the view of Kevin Carpenter. In this blog Kevin explains his views on US sports betting policy.
---
Sports betting is illegal in the majority of US states. The origin of the ban stems from the Professional and Amateur Sports Protection Act ('PASPA') which is a federal law passed in 1992. The major exception to this federal ban is that sports betting can be done legally in the state of Nevada, home to the famous gambling capital of the world Las Vegas. The bill was passed by Congress (the US legislature) in 1992 having been championed by all the professional leagues (NFL, NBA, NHL and MLB) and the National Collegiate Athletic Association (the NCAA).
The motivation behind prohibiting sports gambling across the United States was, in essence, three-fold:1
to stop the spread of state sanctioned or state run sports gambling;
to maintain sporting integrity; and
to reduce the promotion of sports gambling amongst America's vulnerable groups, particularly young people.
However, rather than furthering the three objectives stated above, what PASPA continues to do is ignore that sports betting is taking place across the United States and is in reality driving it further underground in to the black market. To give a rough idea of how grand a scale sports betting is in the United States, it was estimated back in 2008 that $2.8bn was wagered illegally on sports in Nevada, compared to $380bn wagered illegally across the United States.2
Yet in 2008 the world was only just getting into the throes of the recent financial crisis. Given this, states have found it increasingly difficult to raise revenues and therefore balance the books. Sports gambling is an untapped resource for both job creation and taxation in the United States. This is why one state, New Jersey ('NJ'), decided to take a stand and tackle this prohibition head on. There is little doubt that brash and controversial Governor of NJ Chris Christie would like Atlantic City to become the East Coast equivalent of Las Vegas for sports betting.
Governor Christie, decided to put through the state legislature a bill that would be in direct contravention of PASPA knowing full well that the sports, and most likely the federal Department of Justice ('DoJ'), would take exception. This is indeed what happened. There are a number of grounds upon which the state of New Jersey sought to justify this bill and this was challenged in court by the professional leagues, NCAA and DoJ. This was of little surprise because what the NJ bill is seeking to do is prima facie unconstitutional and therefore there is a very high burden placed upon the state to show that this departure is justifiable.
The first instance Opinion of District Judge Shipp was handed down on 20th February 20133 and having read the Opinion I have to say that, although I do not agree in principle with PASPA, I do not think District Judge Shipp had much choice but to decide the way he did. Indeed he says in his Opinion that, "if the people of New Jersey wish to change or abolish PASPA because they disagree with the policy judgments contained therein, they must do so through the 'national political process'". In essence, this means that the people of NJ, through their democratically elected representatives in Congress, would have to seek to repeal PASPA through the legislative process. However, the state has appealed this Opinion and oral arguments are set to be heard in the Third Circuit Court of Appeals in Philadelphia on June 26th. Indeed Governor Christie has indicated that he will fight this all the way to the US Supreme Court who, unlike the court of the same name in the United Kingdom, have the power to strike down federal legislation. Being a man who likes to keep a high profile, it also keeps Governor Christie and his state in the national media spotlight.
To put this case in a wider context. Just across the border, the US's North American cousins Canada, who have had their problems with match-fixing, are now moving towards legalising aspects of sports betting. I have been fortunate to obtain the statements from the NFL, NHL and NBA which were submitted to the Senate Committee on Legal and Constitutional Affairs in Canada late last year.4 I feel compelled to state a couple of their arguments made in defence of a ban on sports betting:
"If more sports gambling on single games were legalised, fan interest would be less focussed on whether a team wins or loses and more about whether the point-spread is covered." - This is already the case in North America, it is just that this happens illegally through unregulated and opaque bookmakers.
"There are societal costs associated with gambling, including with sports waging. Some percentage will become problem sports gamblers incurring costs to their families and their communities which may exceed the new tax revenue added." – Although societal issues do undoubtedly stem from sports betting, and although I have no evidence to prove it (much like the leagues don't have any evidence to prove their assertion), I cannot for one minute believe that the cost to society from legalising sports gambling will be greater than the benefits accrued from increased taxation and revenue through not only job creation but also sales taxes.
I cannot state strongly enough (as you may have already sensed thus far) my view that US professional sports and the NCAA's stance on sports gambling is completely and utterly nonsensical, hypocritical and without an evidential base. If they truly believe that prohibition is a better form of regulation to protect people then why not place a prohibition on alcohol at the games for example? We all know how well the policy of prohibition worked in the United States in 1920s in driving the production and sales of alcohol into the hands of organised crime. This is precisely what happens in jurisdictions where sports betting is banned. Through match-fixing organised crime is increasingly prevalent in the sports world compromising integrity and the worst way in which to deal with it is to drive sports betting further underground into the black market.
The sports bodies in America have shown themselves to be hypocritical previously, for example, in the use of replacement referees in the National Football League last year.5 When the normal referees were locked out by the League due to a breakdown in labour negotiations they instead used some officials from lower college football and some from other professional leagues such as the Arena Football League. It was a disaster and games became interminably long and a lottery with many controversial or simply wrong calls made by the officials who seemed overawed by it all. Moreover there are the increasing attempts by both the NFL and NBA to globalise their sports by playing games in places outside their borders. The NFL is having two regular season games played at Wembley Stadium in London where betting is legal, well regulated and taxed. It has been quite rightly questioned why the NFL are more than happy to play games in London but not happy to play them in Las Vegas?6 No satisfactory answer has been given and there continues to be similarly unsatisfactory and baseless statements made by all the professional sports and the NCAA as to why they maintain that PASPA is a good idea in the modern age of rampant match-fixing and widespread economic hardship and austerity. Further, the NBA have announced games to be played around the world soon including, again in the United Kingdom in Manchester, and in highly problematic jurisdictions for sporting integrity in the Philippines, Taiwan and China.
I for one hope that within the next decade, for the sake of the sport and for the country itself, that the sports betting markets in the United States are significantly liberalised and regulated by taking lessons from jurisdictions who already have well regulated betting markets.
You can read more in-depth on this subject and my views in my upcoming article 'Global Match-fixing and the United States Role in Upholding Sporting Integrity' which is due to be published in the Berkeley Journal of Entertainment and Sports Law (University of California) later this year.
Related Articles
Author

Kevin is a advisor and member of the editorial board for LawInSport, having previously acted as editor. In his day-to-day work he has two roles: as the Principal for his own consultancy business Captivate Legal & Sports Solutions, and Special Counsel for Sports Integrity at leading global sports technology and data company Genius Sports.
This email address is being protected from spambots. You need JavaScript enabled to view it.