An overview of the dispute between FIBA & EuroLeague – Is there an end in sight?
Published 28 February 2018 By: Alexander Engelhard, Luka Milanovic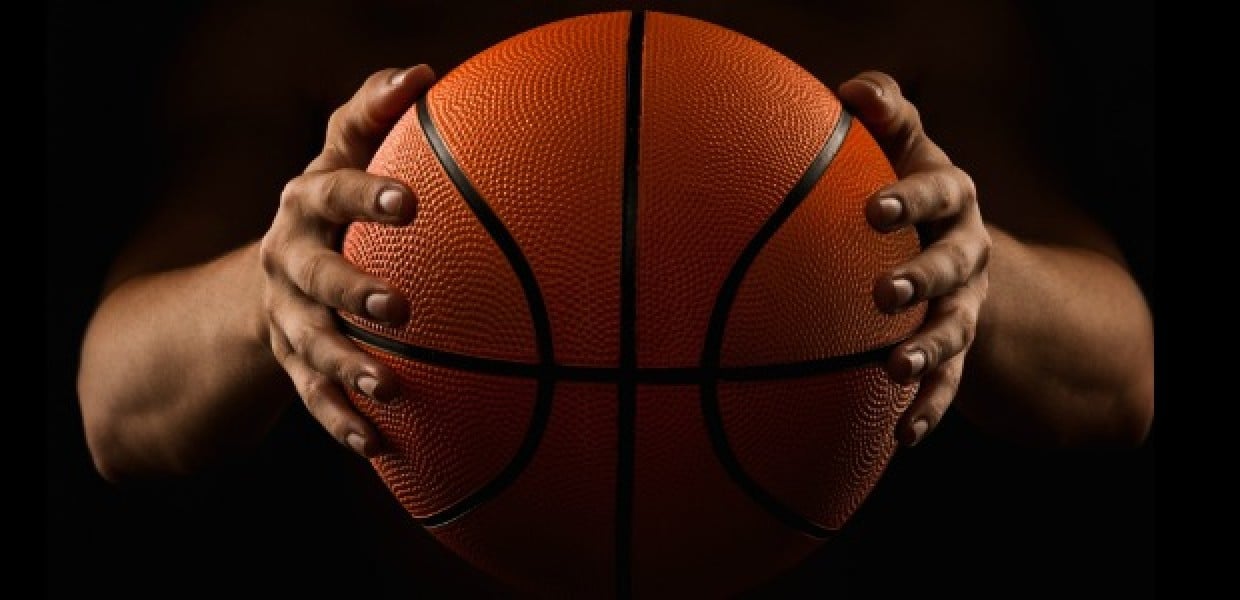 European basketball fans recently experienced top basketball players missing from their national teams in qualifying matches for the 2019 FIBA Basketball World Cup. The fact that the National Basketball Association (NBA) enjoys a special status when it comes to the (non-)release of national team players for international duty is nothing new. What is new is that since November 2017 national teams can also no longer rely on all players playing for clubs participating in Europe's top club competition EuroLeague.
The root cause of this situation is a dispute between the International Basketball Federation (FIBA) and FIBA Europe on one side, and on the other EuroLeague Commercial Assets S.A. (ECA), which runs the European club competitions EuroLeague and Eurocup. Both sides are fighting over the appropriate format in which basketball is organized at a European level. Their dispute has already been litigated before a state court in Germany and both have filed complaints before the European Commission, in which they accuse one another of anti-competitive behaviour.
Lately, the dispute escalated further when ECA decided in July 2017 not to align the EuroLeague match calendar to the 2019 FIBA Basketball World Cup qualifying windows in November 2017 and February 2018, but to play EuroLeague games at the same time, with the consequence that many EuroLeague players were unable to play for their national teams. For this, ECA has been criticized by basketball fans and even members of the European Parliament (see below).
It is thus time to take a closer look at the underlying dispute between FIBA ​​and ECA and outline a possible solution.
The article examines:
The background of the FIBA – ECA relationship
The initiation of proceedings before the European Commission
ECA's request for preliminary measures before the Regional Court in Munich
The calendar dispute
The European Commission's decision in the case between Mark Tuitert and Niels Kerstholt and the International Skating Union (ISU)
Commissioner Vestager's Comments of February 2018
Outlook
The background of the FIBA – ECA relationship
FIBA Europe used to be the sole organizer of Basketball club competitions on a European level. Because the federation apparently did not adequately meet the (commercial) interests of participating clubs, in 2000 some clubs/leagues decided to launch their own competition, the EuroLeague. Since 2006, EuroLeague is organized by ECA, a commercial company domiciled in Luxembourg, which is owned by 11 out of 16 clubs competing in EuroLeague.
In the following years both entities concentrated on their core tasks: FIBA Europe on organising national team games (with the sporadic but largely hapless attempt to re-launch a successful FIBA club competition), and ECA on organising its competitions EuroLeague and EuroCup. Needless to say that FIBA and FIBA Europe were never really satisfied with the situation, which explains their initiative of founding the Basketball Champions League in 2016, a new European club competition in cooperation with national leagues, meant to dethrone ECA's club competitions over time.
In its desire to reinstate its hold over the organization of European club competitions, FIBA and FIBA Europe started pressuring national basketball federations to sanction clubs that continued to participate in club competitions overseen by ECA, especially in the EuroCup. FIBA Europe in April 2016 sent a letter to the Slovenian1, Greek and Spanish Basketball Association informing them that their right to participate in national team competitions organised by FIBA had been withdrawn because they had failed to intervene as some of their clubs chose to compete in competitions linked to ECA. Accordingly, their respective national teams would be excluded from international competitions, including the 2016 Olympic Games and EuroBasket 2017.
The initiation of proceedings before the European Commission
Already in February 2016, due to the threat of sanctions made by FIBA Europe to national associations, ECA filed a complaint before the European Commission against FIBA and FIBA Europe for alleged abuses of their dominant position pursuant to Article 102 of the Treaty on Functioning of the European Union (TFEU).2 According to ECA, FIBA Europe was abusing its dominant position in the market of national team competitions by threatening national associations to force their clubs to rescind their participation in ECA's competitions and join the newly established Basketball Champions League.
Only two months later, in response to the complaint filed by ECA, FIBA Europe itself filed a complaint before the Commission against ECA for alleged anti-competitive behaviour.3 According to FIBA, ECA was equally abusing a dominant position in the market of European club competitions by threatening certain leagues with the exclusion of their league-champions from EuroLeague unless other clubs of such leagues would commit to participate in EuroCup.
The proceeding initiated by ECA before the Regional Court in Munich
While both Parties had filed respective complaints before the Commission, ECA during the summer of 2016 also requested a preliminary injunction before the Regional Court in Munich (LG Munich)4 to prevent FIBA from sanctioning national associations for the failure to suspend clubs that chose to participate in competitions organized by ECA.5
With the 2016 Olympic Games Qualifying Tournament scheduled to take place at the beginning of July 2016, the LG Munich in June 2016 issued an ex parte injunction against FIBA and FIBA Europe, i.e. without giving the defendants an opportunity to be heard prior to the ruling.6 In its decision, LG Munich held that FIBA and FIBA Europe both have a dominant position in the market for national team competitions.7 According to the court, FIBA and FIBA Europe were abusing this dominant position by threatening to exclude national teams from international tournaments for the failure of national associations to sanction clubs that participate in ECA competitions.8 According to the court such conduct amounted to "asymmetrical war-fare", in which FIBA and FIBA Europe pressured national associations in order for the latter to stop clubs from participating in a rival competition.9
It should be noted, however, that the injunction was lifted shortly thereafter because, among other reasons, ECA had failed to seek the injunction earlier, as a result of which the matter lacked the required urgency.10
The calendar dispute
In 2014, FIBA had already changed the competition format for national team qualification matches in order to attract more attention to national teams, resulting in better marketing opportunities for national associations. According to the new system a window for qualifying matches held in November and February was established, starting with the qualification for the 2019 FIBA Basketball World Cup in November 2017.
In July 2017, a new front of the dispute was opened when ECA changed its calendar for the 2017/18 EuroLeague season which did not include the windows for national team matches. Even though ECA in 2016 deleted from the EuroLeague and EuroCup Regulations rules requiring clubs not to release their players for national team competitions, the new EuroLeague schedule "prevented" some EuroLeague players from participating in the matches of their national teams; either because clubs outright prohibited players from participating or because some players renounced their participation over the conflicting schedules.11
An interesting anecdote was reported from Turkey where Turkish clubs participating in EuroLeague only released Turkish national team players, while on the other hand prohibiting non-Turkish players to play for their national teams. In that regard, Ricky Rubio, a Spanish national team player, stated that "players should always be allowed to join their national team" and that it was "very unfair that the players that are fighting to bring Spain to the FIBA Basketball World Cup, will not play the competition".12
From FIBA's perspective ECA considers "the national teams an unnecessary and disturbing part of the basketball family" and "therefore proposed to reduce their presence in the calendar even further, marginalizing them into a small corner of the summer, which is clearly not the ideal moment for indoor sports and unnecessarily increases the players' workload after a heavy club season."13 As a consequence, FIBA supplemented its complaint before the Commission.
The dispute also gained political weight recently as 31 members of the European Parliament in November 2017 demanded from the Commission to ensure players are released to compete for their countries.14
The European Commission's decision in the case between Mark Tuitert and Niels Kerstholt and the International Skating Union (ISU)
While the above supposedly put FIBA in a more "favourable" position ahead of the Commission's impending verdict, the Commission's recent decision in the case between the Dutch speed skaters Mark Tuitert and Niels Kerstholt and ISU15 might suggest otherwise.
On 8 December 2017, the Commission ruled that the ISU's eligibility rules imposing severe penalties on athletes participating in speed skating competitions that are not authorised by the ISU are in breach of EU antitrust law. The Commission found that such rules restricted competition and served ISU to protect its own commercial interests to the detriment of athletes and organizers of competing events.16
ECA was quick to react with a press release17 interpreting the Commission's decision to entail that FIBA would no longer be able to sanction or threaten to sanction national federations over the participation of leagues, clubs, or officials in competitions organized by ECA.
Others pointed out that the Commission with its decision in the ISU case did not question the federations' right to regulate their sport or to take legitimate measures to protect their competitions. Instead, it was suggested that the Commission merely challenged the disproportionality of the measures imposed by ISU, specifically.18
In a press release19 published after the decision, the Commission also explained that it was not questioning the pyramid structure of European sport or the so-called Ein-Platz-Prinzip, according to which there can be only one federation for each sport. In fact, the Commission in its White Paper on Sport had already recognised the specificity of the European sport structure, including notably
"the autonomy and diversity of sport organisations, a pyramid structure of competitions from grassroots to elite level and organised solidarity mechanisms between different levels and operators, the organisation of sport on a national basis, and the principle of a single federation per sport".20
However, the exercise of regulatory powers by sports federations must be necessary and proportionate to achieve legitimate goals. They should not be used to "unfairly favour the federation's own commercial interests", the Commission stated.21 This suggests that it remains valid for sports federations to put in place rules that protect legitimate objectives such as integrity, health and safety as well as the good functioning of the sport – so long as the rules and sanctions enforcing those rules are proportionate.
While ECA suggested that the conduct of FIBA was comparable to that of ISU, the question remains whether this is indeed the case. While ISU apparently threatened to sanction individual speed skaters with a lifetime ban for participating in an unauthorised competition in order to preserve its strong market position, FIBA arguably tried to establish an alternative club competition on a European level (i.e. the Basketball Champions League) in order to help the growth of basketball at a national level.
Commissioner's Vestager Comments in February 2018
In this regard, it is also important to take note of an answer22 by Commissioner Margrethe Vestager provided in February 2018 to a parliamentary question, in which she underlined the importance of national teams and the athletes' right to decide whether or not they want to play with their national team. She further asserted that FIBA and ECA should find a solution for the good of the athletes and the entire sport.23
Outlook
A decision by the Commission is not expected before the summer of 2018. Currently, it is difficult to imagine that a decision in favour of either party could satisfactorily resolve the underlying dispute. Both parties have valid interests. FIBA and FIBA Europe want to strengthen their national team and club competitions. ECA fights to preserve its business model as well as for the freedom of clubs to participate in competitions that are not organized or recognized by the federations.
In order to achieve its respective interests, both Parties may have overstepped boundaries set by EU antitrust law by threatening others with sanctions for the participation in the "wrong" competition.
With regard to the latest scheduling issue, the question is whether ECA did enough - from an antitrust law perspective - to remove from its regulations the rule that required clubs not to release their players to national team competitions during the EuroLeague season prior to changing its calendar. Indeed, ECA's scheduling change may equally amount to an anti-competitive behaviour. At the same time, ECA points to the NBA and the fact that NBA players cannot play for their national teams either, apart from off-season.
Where does this leave us regarding the present dispute? Is this a clear case of winners and losers? On the contrary, it might be decided that FIBA and ECA both violated EU antitrust law. With the European Commission's decision in the ISU case, as well as the recent statement by Commissioner Vestager on the importance of national teams and the right of players to play for their countries, the pressure on both Parties should have increased to find an amicable solution to their dispute. As a last resort, the Commission might be able to lead the Parties to a settlement under the threat of a fine for their respective antitrust law violations. In the end, both sides will have to come together to develop a solution that guarantees a concerted coexistence of both organizations under clear terms for the good of European basketball.
Related Articles
Author

Alexander Engelhard is a lawyer at ARNECKE SIBETH DABELSTEIN, a German full service law firm with a team of dedicated, highly specialized lawyers who provide comprehensive legal advice to the sports, media and entertainment industry. Alexander focuses on dispute resolution, especially in sports-related cases. He also advises clients on the drafting of rules and contracts.
This email address is being protected from spambots. You need JavaScript enabled to view it.
Luka Milanović represents and advises Slovenian and international clients in sports-related cases before sports arbitration tribunals (e.g., before the Court of Arbitration for Sport (CAS), Basketball Arbitral Tribunal (BAT), FIFA Dispute Resolution Chamber (DRC)). As a former basketball coach and FIBA Agent license holder Luka has great access to a global network in sport.