Forming teams of their own: The dramatic emergence of player associations across the globe
Published 26 January 2017 By: Braham Dabscheck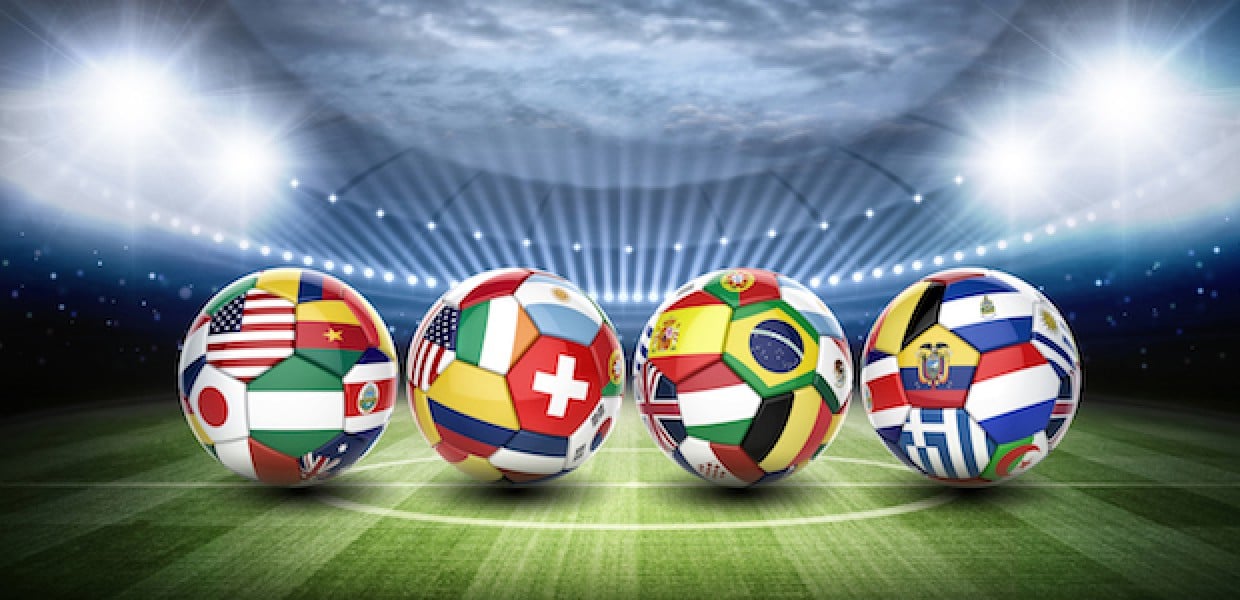 In 1974 the Brookings Institution published a volume edited by economist Roger Noll entitled Government and the Sports Business.[1] In a chapter on "Labor[2] Relations in Sport" James Scoville observed that "player associations are almost as old as professional sports".[3] His major concern was examining their impact on the respective labour markets of the Big Four of American sports, baseball, basketball, American football and (ice) hockey.
This paper contains an Appendix entitled "An Imperfect Register of Player Associations: November 2016". It provides information on the name, year of formation of player associations and their membership, or otherwise, into different types of federations/confederations. Distinctions are made between associations of employees and independent contractors.[4] There are also a small number of amateur associations who, broadly speaking, operate in a similar way to player associations. As explained in the Appendix, broad references to respective websites are provided rather than the full referencing associated with scholarship, because of reasons of space.
The Appendix enables us to be precise in identifying the player associations in existence when Scoville made his observation. In 1973, there were 29 player associations operating across the globe. Eleven were in Football/Soccer (eight in Europe, three in South America), six in North America (the Big Four in the USA, plus Rodeo Cowboys and Canadian Footballers), Jockeys[5] in the USA, Canada, France, England and Ireland, two in Cricket (England and West Indies), Baseball players in Japan, French Cyclists, Finnish Basketball and players of Australian Football. The oldest continuous association is England's Professional Footballers' Association, formed in 1907.[6] In 1965, five Football associations from France, Scotland, England, Italy and the Netherlands formed the first ever players' federation, the International Federation of Professional Footballers' Associations (FIFPro), "to co-ordinate the activities of the different players' associations and indeed to represent the interests of the professional players…[and] to have contact with FIFA".[7]
There were also twenty associations of independent contractors in 1973. Eighteen of these were Professional Golf Associations, fifteen male and three female (USA, Japan and Australia), in Europe, North America, South Korea, Japan and nations connected to the British Commonwealth. The other independent contractors were in men's and women's tennis. The Professional Golfers Association of Great Britain and Ireland formed in 1901. It is the oldest continuous independent contractor's association/player body in world sport.
In summary, in 1973 there were eleven sports which had formed player bodies, spread across 25 nations with the majority of both concentrated in Europe and North America. Since then, there has been a dramatic increase in player associations in numerous sports. As of November 2016, there are (by the author's research) 226 player organisations (174 player associations and 52 independent contractors) operating in 35 sports and 86 countries/national groupings. Five associations emerged in 2016 alone; male Footballers in Zambia and female Footballers in Chile, Rugby players in Japan, Professional Fighters in the USA, and male and female Field Hockey players in Australia.* In terms of player bodies as a whole, this is an increase of 461 percent; for player associations, an increase of exactly 600 per cent, and 260 per cent for independent contractors.
Table One
Formation of Player Associations: 1900 to November 2016
FIFPro

FIFPro

Affiliated

Other Player

Associations

Total Player

Associations

Independent

Contractors

Total
1900-09
1
1
1
2
1910-19
5
5
1920-29
1
1
4
5
1930-39
1
1
1
2
1940-49
3
3
6
1
7
1950-59
1
5
6
2
8
1960-69
5
5
10
4
14
1970-79
5
5
10
7
17
1980-89
2
1
6
9
9
18
1990-99
11
12
23
7
30
2000-09
21
1
28
50
5
55
2010-16
10
6
14
30
5
35

Don't

Know

1
11
15
27
1
28
Total
60
19
75
174
52
226
Source: Appendix
* Note – subsequently, the author has become aware of two additional players associations established after this date: the Mixed Martial Arts Athletes Association (MMAAA) and the MMA Fighters Association.
Table One provides a summary of the formation of player associations and independent contractors, by decade, from 1900 to November 2016. Independent contractors, in the form of Professional Golf Associations were the dominant form of player body in the first half of the century. Player associations have taken over since then. Excluding those football player associations with "links" to FIFPro where the author has been unable to obtain information concerning their name and/or date of formation (see Table A Two), 103 of 147 (70.1 per cent) have been formed since 1990. In the same period 17 independent contractors have been formed. Out of the total player bodies whose date of formation is known, 120 out of 198, or 60.6 per cent, have formed since 1990.
Another feature of the growth of player associations is their penchant for organising into federations or confederations. FIFPro formed in 1965. At the end of the 1980s it had a dozen members.[8] Its membership base increased dramatically thereafter (Table One). Golfers in Europe (and other places) formed a European federation in 1990. In 2010 it, with PGAs from other nations, formed a global federation, the PGA World Alliance. Cricketers formed a federation in 1998. Since the beginning of the new millennium, federations have emerged in various other sports, on a national and continental basis, especially in Europe (Spain witnessed the operation of the Asociacion De Atletas from 2009 to 2016 which collapsed, due to financial problems and internal dissent. Its member associations represented Basketball, Athletes, Cyclists, Football, Handball and Indoor Football players[9]) and a global confederation in the form of Uni World Athletes, formed in 2011, with over 120 (possibly 141) member associations.[10] In addition, there has been the formation of the equivalent of nation based general unions[11], with players from a number of sports joining together in Denmark, Latvia, the Netherlands, Belgium and Slovenia. Excluding these general unions, there are fourteen player federations/confederations.
Table Two
Player Association Federations/Confederations
| | | | |
| --- | --- | --- | --- |
| Title | Year Formed | Mode Of Organisation | Member Associations |
| International Federation Of Professional Footballers' Associations | 1965 | Sport Federation | 60 + 19 |
| Federation Of International Cricketers' Associations | 1998 | Sport Federation | 7 |
| International Rugby Players' Association | 2001 | Sport Federation | 10 |
| World Association Of Ice Hockey Player Unions | 2007 | Sport Federation | 5 |
| European Handball Players' Union | 2008 | European Sport Federation | 7 |
| Union Basketteurs D'Europe | 2009 | European Sport Federation | 10 |
| Professional Players' Federation: UK | 1991 | National Federation | 12 |
| Le Federation Nationale Des Associations Of Syndicats De Sportif: France | 1992 | National Federation | 5 |
| Australian Athletes Alliance | 2007 | National Federation | 8 |
| New Zealand Athletes Federation | 2010 | National Federation | 6 |
| Dansk Elitesportsudoveres Forening: Denmark | | General Union | |
| Latvian Trade Union For Sport and Tourism | 2009 | General Union | |
| NL Sporter: The Netherlands | 2001 | General Union | |
| NL Sporter: Belgium | | General Union | |
| Sindikat Sportnikov Slovenia | 2004 | General Union | |
| European Elite Athletes Association | 2007 | Continental Confederation | 34 |
| Uni World Athletes | 2011 | Global Confederation | 122 + 19 |
| Professional Golf Associations Of Europe | 1990 | European Sport Federation | 32 |
| PGA World Alliance | 2010 | Global Sport Federation | 36 |
Source: Appendix. A space means an absence of knowledge.
The information summarised in Tables One and Two concerning the growth in both the number of player associations and their coalescing into federations/confederations is interesting from a sports perspective, but is of more significance for industrial relations scholars. Both of these developments are in the opposite direction to that which has occurred in traditional or mainstream industrial relations. In the author's opinion, the ability of traditional unions to organise and represent workers has been in decline in response to the forces of neo-liberalism as enshrined in aggressive stances by employers, governments and state institutions. Between 1975, a year after Scoville made his observation and 2014, the percentage of workers who are members of unions in Organisation for Economic Co-operation and Development (OECD) countries has fallen from 47 to 16.7 per cent[12]. And neo-liberalism has made it difficult, if not impossible, for unions to organise globally to defend the wages and working conditions of members. Unions have been on decline; but not in the increasingly varied world of sports.
The Growth Of Player Associations
In the four decades since Scoville made his observation there has been an increasing demand for sports of various types across the globe. Aided by technological advances associated with broadcasting and the internet, sport constitutes a growth industry. Respective sports generate increasing revenue from spectators, broadcasters, sponsors, suppliers of sporting goods and associated paraphernalia.[13] Leagues and clubs demand that players devote more of their time and energy to training/practice and playing and impose various codes and controls on their behaviour to enhance both the quality of performance and the "clean" image of the sport. Players became aware of the wealth they generate and have turned to collective action to obtain a "fair" share and pursue concerns over various controls imposed on them.
With respect to traditional or mainstream areas of employment, a strong economic base does not in and of itself translate into "successful" unionism. As data from the OECD above demonstrates, the last four decades have been associated with a decline in mainstream unionism. Employers have used relocation of operations to other parts of the nation and off shore and the use of replacement workers to break the back of unions. This is a strategy that is unlikely to work in, especially team, sports.[14] While leagues may experience problems in determining their size and where best to allocate teams, they will not move "production" to other lands, as in the case of mainstream employers. This would trash their brand and destroy their supporter base. Football Club Barcelona, for example, will always be based in Barcelona. The difference between sport and the mainstream is that labor is more mobile than capital.[15] This gives player associations and their leaders an advantage vis-a-vis mainstream unions.
Employment in sport is different from the mainstream in another way. While workers can shop around for employment with numerous employers, most players have been constrained in their ability to choose their employer; especially after they sign their first professional contract. They have been subject to employment rules which have fundamentally restricted their employment rights. Employment in sport is different from the mainstream in another way. While workers can shop around for employment with numerous employers, most players have been constrained in their ability to choose their employer; especially after they sign their first professional contract or accept funding conditions from their governing body, as is the case in countries such as the UK where athletes sign over various rights in return for funding. Players find themselves being confronted by monopsonists and cartels. Leagues, by definition, operate as cartels in organising various aspects associated with the production of their respective sports. As mentioned above, neo-liberalism has had negative effects on mainstream unions and workers, more generally. It has had the opposite effect, especially in the case of team sports, and has enhanced the cause of player associations.
Various leagues have imposed various types of labor market controls–such as zoning/residential requirements, age limits, drafting, transfer and compensation systems, assignment, reserve/option clauses, wage maxima and salary caps. These controls have provided a rallying cry for player associations. Moreover, courts have invariably ruled against such controls as unreasonable restraints of trade, breaching antitrust and pro competition legislation and the freedom of movement of labour, per the European Treaty.[16]
To the extent that leagues wish to continue with (new) versions of such controls they have an incentive to negotiate with player associations, and to use such agreements as a shield from restraint of trade or anti-competitive attacks; what is known as the labour exemption. That which resolves from such bargaining will be determined by the organisational skill and the bargaining verve of the respective parties. In contrast to most sports in other nations, industrial relations in the USA's Big Four has been associated with lengthy strikes and lockouts.[17]
The most important of these cases occurred in Europe. It involved Jean Marc Bosman's successful challenge to the European Court of Justice which found the Union des Associations Europeenne de Football (UEFA) (and hence FIFA's) requirement for the payment of compensation fees for players who changed clubs at the expiry of their contracts, and restrictions on the number of European nationals who could play for a team, to be in contravention with the freedom of movement of workers enshrined in the European Treaty.[18]
Bosman received support from two FIFPro affiliates, France's Union Nationale Des Footballeurs Professionals and the Netherlands' Vereniging Van Contractspelers, in pursuing his case.[19] In 1994, FIFPro entered into a reform phase to professionalise its operation with the establishment of a permanent secretariat. Associated with this and following Bosman there was a concerted attempt to encourage the growth of player associations in other parts of the Football world.[20] It increased its membership from a dozen, at the end of the 1980s, to 60 in 2016. Most FIFPro affiliated associations, including the "Don't Knows" (Table One), emerged in this post Bosman period.
Also following Bosman there have been developments within Europe to promote Social Dialogue between the parties involved in sport, as well as mainstream or broader employment.[21] Focusing specifically on sport, Article 165 of the 2007 Lisbon Treaty states "The Union shall contribute to the promotion of European sports issues… [by] developing the European dimension in sport, by promoting fairness and openness in sporting competitions and cooperation between bodies responsible for sports and by protecting the physical and moral integrity of sportsmen and sportswomen, especially the youngest sportsmen and sportswomen".[22]
Such an Article, especially the "promotion…[of] cooperation between bodies responsible for sports" provides a "free kick" to further the involvement of player associations in their respective sports. On 17 June 2011, the European Association of Sport Employers and UNI Europa Sport, the percussor to Uni World Athletes, announced the formation of an informal Social Dialogue Committee for sport and active leisure.[23] Committee have been established in Football[24] and Basketball.[25] The World Association of Ice Hockey Player Unions' specifically points to Article 165 of the Lisbon Treaty as providing the impetus for it becoming involved in Social Dialogue.[26]
As with the example of FIFPro, other federations/confederations have provided support to other players in forming player associations. The Pacific Island Rugby Players' Association received support from colleagues in New Zealand, and officers of the Australian Athletes Alliance were active in the formation of the Australian [Field] Hockey Players' Association.[27]
The Chess Players' Association of India was created in response to a decision by Indian Chess authorities to reduce prize money by ten per cent.[28] The most idiosyncratic formation of a player association occurred in Australia and provides a dramatic illustration of how player associations benefit from that darling of neo-liberalism, competition. The Rugby Union Players' Association received recognition, financial support and power to direct the allocation of 95 per cent of broadcasting revenue before it was even formed, from the Australian Rugby Union, to stop players from agreeing to play in a rival "league".[29]
The Hong Kong Ultimate Players' Association is a self governing body which organises Frisbee competitions. Other amateur associations such as Ireland's Gaelic Player Associations, for both men and women, and the National College Players' Association and College Athletes Players' Association of the USA are mainly concerned with medical, health and welfare needs of members. The National Labor Relations Board, in August 2015, ruled that College Football players at Northwestern University were ineligible to form a union under the National Labor Relations Act 1935.[30] The Gaelic Players' Association, on the other hand, has negotiated three Framework Agreements with the Gaelic Athletic Association. The third such deal, completed in July 2016, involves a revenue sharing model to fund welfare programs for players.[31]
Independent contractors are mainly concerned with organising tournaments and propagating coaching and improvements in the skills of their respective sports. The PGA World Alliance's website, for example, states that "Among its principle aims is to establish and guide teaching, playing and educational standards for the golf profession in developing golf territories and share best practices in player development for adults and youth".[32]
Federations/Confederations
Player associations in a particular nation have issues in common where it "makes sense" to act collectively, whether it be in submissions to government departments, courts and other organisations associated with the production of sport. For example, The United Kingdom's Professional Players' Federation (PPF), founded in 1991, provides "a forum for the professional player associations to work together for the betterment of professional sport". It has been active in areas of anti-racism and community sport. In recent years it has published material on sports betting integrity, career transition in sport, gambling, mental health and racism.[33]
The Australian Athletes Alliance (AAA), formed in 2007, has been more active than the PPF. It has made representations to government departments, including that of Prime Minister and Cabinet, and the Australian Senate on a number of issues including unwarranted intrusion by the media into the private lives of athletes, protection against commercial exploitation of athletes' personal attributes, protection of the rights and properties of sporting organisation and events and workers' compensation law reform.[34] In 2009, it was successful in an action before the High Court of Australia in having player expenses, such as agent fees, being allowable as a tax deduction.[35] If nothing else, this decision helped strengthen bonds with player agents! In 2010, it released a report which provided comparative data on player shares of income in major sports in Australia, USA and European Football.[36] And in July 2014, it released a Charter of Athletes' Rights committed to good governance in sport, integrity, athlete development and well being and protection of athletes' health and safety.[37]
Mainstream unions have found it difficult to resist and overcome the twin forces of neo-liberalism and globalisation (see above). What has the appearance of being a logical response would be for unions to act globally to counter such forces[38]. Putting to one side logistical and financial problems, an inevitable characteristic of neo-liberalism is that employers generally do not form themselves into global organisations. Global unions have no one to "target", or bargain with in seeking to redress what they perceive to be the wrongs of neo-liberalism and globalisation.
The industrial relations architecture of professional sport is fundamentally different from mainstream industrial relations. Sport, tautologically at the international and increasingly, at club level, is organised on a trans-national, continental and international basis. The South Africa New Zealand Australia Rugby competition, for example, involves eighteen teams from five nations - Argentina, Australia, Japan, New Zealand and South Africa – with the odd game played in Hong Kong![39] The UEFA Champions League and Europa League are European wide club competitions.
These competitions, their rules, schedules, distributions of revenue between participating teams, employment rules, payments to players and various codes of behaviour impacting on their employment have to be determined by a transnational, continental or global organisation which is generically known as the sports' governing body. Such bodies include the European Handball Federation, Euroleague Basketball, FIFA, UEFA, International Cricket Council, World Rugby (formerly the International Rugby Board), International Olympic Committee (IOC) and the World Anti Doping Authority (WADA). All of these organisations are in for the long haul and provide a target for federations/confederations of player associations to pursue the rights and interests of their members.
The respective federations/confederations pledge themselves to pursuing the collective interests of players in their respective associations and to the growth and enhancement of their respective sports. The pursuit of the former is seen as integral to the success of the latter. An examination of the activities of the European Elite Athletes Association (EU Athletes) provides information on the type and breadth of activities pursued by these federations/confederations.[40] Its leaders participate in a never ending round of meetings with employer representatives, politicians from different nations, officials of the European Commission and other bodies discussing issues associated with Social Dialogue, anti-doping, good governance, stands against racism, image rights, gender issues, problems with gambling and the education of players, health and well being of players, and education and second career training. As well as this, it provides support and encouragement to new members, exchanges fraternal greetings and holds meetings with overseas player associations, provides reports on industrial campaigns and the negotiation of collective bargaining agreements by members, major court cases and other issues associated with the moving feast that is European Sport. Its consistent line is to be a focal point for the enunciation and defense of athletes' rights in Europe.
In November 2011, a meeting was held in Nyon Switzerland by federations/confederations and individual player associations to establish UNI World Athletes as a global voice for athletes. The meeting concluded with the 2011 Nyon Declaration. It is reproduced here.
We, the independent and democratically elected representatives of (thousands of) top athletes from around the world, today establish a federation of world player associations.
We take this action based on certain core principles and to address a crisis in the governance of world sport organisations that have removed the athlete from the center of sport. There is no sport without athletes.
The societal role of sport is powerful, therefore it cannot be above the law and must respect principles of good governance.
We declare that world sport organisations, and governments, must respect national and international law as well as the fundamental rights of athletes as citizens and workers, including the right to organise collectively in player associations and unions.
Athletes and their collective representatives must play an integral role as stakeholders in all decision-making forums and structures that affect them.
We stand for the equal treatment of all athletes regardless of their ethnic background, religion, gender or sexual orientation.
For sport to thrive, it must be clean, fair, transparent and the unique nature of athletic careers must be taken into account.
We assert this mandate in the interest of sport and the athletes that play it.[41]
At a FIFPro sports law conference on 15 December 2015, which, amongst other things celebrated FIFPro's fiftieth anniversary, Brendan Schwab, the Head of UNI World Athletes outlined broad policy objectives for the organisation. Besides pointing to crises in sports' governance (corruption in FIFA and compliance with the WADA Code) and the small percentage of income that players derive from participating in FIFA World Cups (men between 1.8 and 2.2 percent; women 0.3 per cent) his major concern was the lack of involvement of athletes and their representatives in decision making processes.[42] He was particularly critical of the IOC's John Coates, who is also the President of the Court of Arbitration for Sport and the International Council of Arbitration for Sport, about a comment he made concerning the WADA Code requiring athletes being available for drug testing as "part of the privilege of being an Olympian, part of the privilege of participating in the sport".[43] Schwab is also critical of the IOC and National Olympic Committees' use of Athletic representatives as being inconsistent with the United Nations Universal Declaration of Human Rights and conventions 87 and 96 of the International Labor Organisation which champion the right of workers to organise and collectively bargain.[44] The use of worker representatives, in this case athlete representatives, is a standard union avoidance device which has been used by employers since time immemorial.
Criticism was also directed at then WADA Chairman John Fahey who, in November 2011, expressed opposition to the formation of a body such as UNI World Athletes. He said "the least amount of credibility given to these people the better…WADA should make this clear at every opportunity possible and under no circumstances would it recognise them as representatives of the sportsmen and women of the world".[45] In November 2014, WADA further endeared itself when it refused to grant observer status to representatives of EU Athletes at a meeting in Paris due to the meeting room being too small.[46] Schwab concluded that "athletes, through their associations, [need to be] recognised as critical stakeholders within the governance of sporting bodies, and that good governance, collective bargaining and respect of the rule of law become the principal means by which any notion of the autonomy of sports can be recognised."[47]
Reading The Results In Monday Morning's Papers
Since 1990 there has been a substantial growth in the number of player associations in an ever-increasing number of sports across the globe. This growth has been associated with player associations forming into federations/confederations to pursue their collective interests. This growth can be explained in terms of player associations benefiting, in contrast to mainstream unions, from neo-liberalism with leagues being forced into recognising player associations to protect their monopsonistic employment rules from attacks by legal norms which champion the virtues of competition and the permanence of employer bodies that govern respective sports. Also, important has been the pro-active role adopted by FIFPro in spreading the cause of player associations to Football's diaspora. Following Bosman there has been a fivefold increase in FIFPro's membership. Bosman also witnessed the embrace of Social Dialogue by various parts of the European Commission which further enhanced the growth of player associations and federations/confederations in Europe.
The information contained in the Appendix understates the "state of play" concerning player associations in that it "hides" the increasing inclusion and involvement of women athletes in their affairs; being an off shoot of the burgeoning growth of interest in and popularity of women's sport.[48] The Appendix identifies seven stand alone female player associations (Football in USA and Chile, Netball in Australia and New Zealand, Indoor Football Spain, Basketball USA and Gaelic players in Ireland), all of which formed in the last two decades; and six independent contractors (five in Golf, plus Tennis). In addition, 28 of FIFPro affiliates represent female members, as do the majority of Australian, New Zealand, Cricket, Rugby, Handball, Volleyball, Basketball, Jockey and Amateur associations.
In 2010, Israeli Basketball players went on strike in support of female members.[49] In 2015, Australia's female national team, the Matildas, refused to go on a tour to the USA due to "inadequate/low" and late payment of wages.[50] In Australia, 2016 has witnessed a sudden take off in women's sport with the formation of new leagues and negotiation of collective bargaining agreements and increases in wages from "low" levels that did little more than cover out of pocket expenses to, depending on the sport, levels ranging from the legal minimum adult wage through to the national average and, in the case of Cricketers, levels approaching $200,000.[51]
While the last quarter of a century has witnessed an unprecedented burst in player association formation, we should be wary of making predictions concerning how successful or otherwise they will be in the future. Remember, over 100 of the player associations and seventeen independent contractors have formed since 1990. The only confederation with any longevity is FIFPro. History has shown that it takes player associations lengthy periods of time to obtain achievements for members. Player associations and federations can lose their way (the demise of Spain's Asociacion De Atletas being a case in point), experience difficulties in finding capable and resourceful leaders and will encounter opposition from leagues and sport federations, as the examples above concerning the IOC and WADA demonstrate.
It took England's PFA, formed in 1907, more than half a century before it managed to redress serious restrictions on its members' employment rights when threatened strike action brought about the abolition of the maximum wage, in 1961, and success in a legal challenge to the retain and transfer system, in Eastham, in 1963.[52] The MLBPA, arguably the most successful player association in world sport, was formed in 1953. It wasn't until 1975, under the leadership of former Steelworkers' Union official, Marvin Miller that it was able to bring about an end to MLB's option/reserve system and usher in substantial increases in income and benefits for members.[53] It took FIFPro almost thirty years, aided and abetted by Bosman, before it found the wherewithal to become more proactive and lead the charge in the growth of player association which has occurred in recent decades.
What is different now is that there are a large number of player associations and federations/confederations. Aided by technological changes associated with the revolution in communications they are able to learn from each other in how to resolve problems associated with advancing the rights and interests of members. There is also an international career path for capable and ambitious leaders. The respective sports federations/confederations are feeling their way, with varying degrees of success. FIFPro and EU Athletes have both been active, and it is to be seen how UNI World Athletes will proceed in pursuing player rights on a global stage.
The player associations which have experienced the most success have been the Big Four of the USA and the PFA in the UK. They have the most sophisticated collective bargaining deals and have an experience of surviving against hard line, tough negotiating leagues. They all own the intellectual property rights of members in what are sometimes referred to as Group Licensing Schemes, or operate joint money making ventures with their respective leagues.[54] Income from these sources are either distributed to members or allocated to the association in pursuit/defence of more broadly based issues. FIFPro derives most of its income from licensing deals for computer based Football games.[55] Issues around intellectual property rights, challenges to the hegemony of WADA and use of human rights instruments which protect the right to organise and engage in collective bargaining, as foreshadowed by Brendan Schwab in his December 2015 address to FIFPro, may be the major contours along which the future direction of industrial relations in global sport will proceed.
Related Articles
Author
Braham Dabscheck is a Senior Fellow, Faculty of Law, University of Melbourne, Australia.
Previously, he taught industrial relations at the University of New South Wales for 33 years until 2006 and established himself as an international expert in the field. Among his extensive publications are almost 80 book chapters and articles on industrial relations, economic and legal aspects of sports in Australia, Europe (including the United Kingdom), Japan, New Zealand, the United States and Zimbabwe.
This email address is being protected from spambots. You need JavaScript enabled to view it.