Athlete cocaine use: the cases of Dale Swift, Graham Gibbons & Dan Evans
Published 19 January 2018 By: Graham Gilbert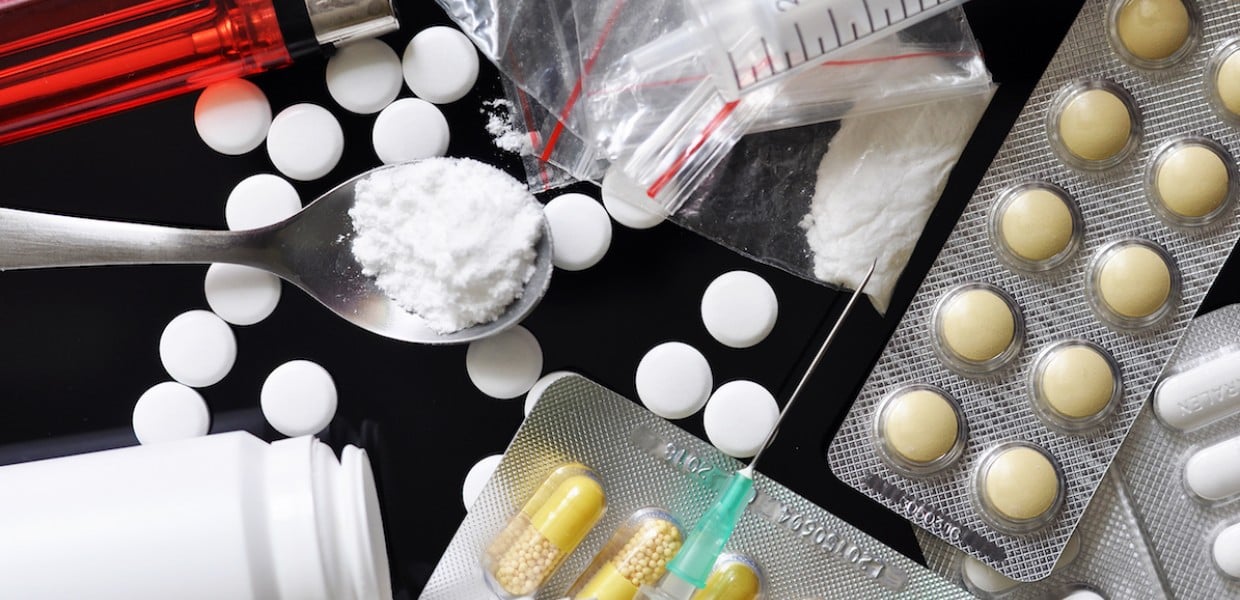 Cocaine is, famously, addictive. It would appear news stories regarding athletes indulging in the white powder are, too: between 28 September and 5 October 2017, four athletes were banned from their respective sports for breaches of their sport's governing bodies anti-doping code of conduct after they provided samples which tested positive tests for cocaine or its metabolites (although the drug involved in Jack Burnham's case has not been identified it is believed to be cocaine). Those sportsmen were:
As of 9 October, the name of rugby league player Zak Hardaker5 must be added to the list of sportspeople who have tested positive for cocaine, after a sample he provided on 8 September tested positive. Similarly, on 23 October, Edinburgh and Scotland Rugby Union flanker John Hardie6 was suspended for alleged use of the drug.
This article reviews three of the above cases, namely that of Dale Swift, Graham Gibbons and Dan Evans. In doing so, it provides an overview and brief comparison of the relevant anti-doping rules.
Horseracing: The Jockeys
It is easiest to consider the cases of Mr Swift and Mr Gibbons together, since they belong to the same sport and are governed by the same rules.
Dale Swift
By the British Horseracing Authority (BHA)'s Rules of Racing7, a rider "must, when required to do so, supply or allow other samples to be taken from him" (Rule (D)61.2.3). Mr Swift was so required on 29 March 2017, when he was booked to ride at Southwell Racecourse and supplied a sample of urine for analysis. This was analysed and revealed the presence of Benzoylecgonine, a metabolite of cocaine, at a level of 590 nanograms per millilitre.
By the BHA Rules, Benzoylecgonine is a "Banned Substance" as defined by Rule (D)58.3, which categorises them as "any substance listed in Part 1 of Schedule 3" and also notes that this "includes any isomer or diagnostic metabolite of the substance". Cocaine is listed in Part 1 of Schedule 3, which also sets the screening limit for the drug and its metabolites at 150 nanograms per millilitre.
All of which brings us, finally, to the Rule which Mr Swift breached by providing a positive test. Rule (D)65.1 states:
"if a Sample from a Rider tests positive for a Banned Substance, the Rider shall be taken to have contravened a requirement imposed on him by this Rule".
Before a Disciplinary Panel of the BHA on 28 September, Mr Swift admitted being in breach of the requirement imposed on him by this rule and the Panel moved to consider the appropriate penalty, as set out by the BHA's Guide to Procedure & Penalties 2017.
This was Mr Swift's second such offence within a 24 month period, after he previously returned a positive test following a race on 21 September 2015.8 As a result, the entry level penalty recommended by the Guide is the withdrawal of a rider's licence for a period of 9 months, with a range of 6 months to 2 years. However, the guidelines also suggest that when a rider has tested positive for cocaine, the period for which this licence is withdrawn will usual be "at the top end of the range".
Mr Swift had relinquished his licence on 8 April following the positive test. Because of this his licence could not be withdrawn and instead a period of suspension during which he may not reapply for his licence was imposed. The Panel set this at 21 months, with the suspension commencing on the date the positive test was provided (as Rule (D)65.5. stipulates).
Evidently, 21 months is not "the top end" of the 24 months available to the Panel. It is near the top end, but normally the period is the maximum available (see, by way of example, the period imposed on Mr Gibbons, below). This reflected the aggravating and mitigating factors in the case. There were no aggravating factors specific to the case, but there was, as the Panel noted, a large amount of mitigation. This centred around Mr Swift's battle with controlling his weight to enable him to ride – something he had previously discussed in an interview with The Racing Post9 - as well as his financial difficulties and "profound regret for his actions and having let himself and his family down" (para. 10). It is also of note that Mr Swift professed to have no desire to ever ride professionally again, in part due to his weight issue. Such extensive mitigation led to the Panel concluding that a reduction from the absolute maximum was appropriate.
Graham Gibbons
As a licensed jockey on 7 December 2016, Mr Gibbons was bound by the same rules as Mr Swift, outlined above. On that day, Mr Gibbons provided a sample that tested positive for Benzoylecgonine. The level recorded was the maximum possible on the equipment used for the analysis: 1000 nanograms per millilitre.
At a hearing on 5 October 2017, Mr Gibbons admitted being in breach of Rule (D)65.1 and was suspended from riding for 6 months. As was the case with Mr Swift, this was backdated to the date of the positive test.
As this was his first breach of the relevant rule, Mr Gibbons was subject to different recommended entry level and ranges to Mr Swift. In such cases, the recommended entry level is a suspension of 2 months, with a range of 1 to 6 months. As noted above, cocaine usually results in a ban at the top end of the range – as indeed it did in Mr Gibbons' case.
The Panel's reasons do not suggest they found any mitigating factors, and it is noted in their reasons that: "It is also clear that the amount of cocaine taken by Mr Gibbons the night before [the 7 December] was substantial, and was the maximum that can be registered by the analysis procedure"10. As such, a ban right at the upper limit of that which was available to the Panel was always likely.
Escaping Sanction
It is worth noting at this point that either jockey could have avoided any sanction if they could have satisfied the Panel that the provisions of Rule (D)63.3 applied. To do this, they would have had to demonstrate that the sample they provided contained the prohibited substance as a result of:
the injection or ingestion of medical compounds or medicines, if these were taken in the normal and recommended quantities for a recognised medical purpose; or

the eating of food or "other nutritional substances in the ordinary course of dietary nourishment".
The Panel would have had to be satisfied on the balance of probabilities that one of these conditions applied. If established then the Rule stipulates that "no Disciplinary Action" will be taken. Clearly, this was always highly unlikely in either instance being considered here.
Tennis: Dan Evans
Tennis Anti-Doping Programme 2017 (TADP)
In April 2017, Mr Evans was held to be bound by the TADP. As Article 1.11 TADP states that:
Any player who enters or participates in a Covered Event or who has an ATP or WTA ranking….in the 2017 calendar year (a "Player") is automatically bound by and required to comply with all of the provisions of this Programme.
Article 11.1 goes on to make it clear that the provisions with a Player must comply include making themselves available for testing.
On 24 April 2017, Mr Evans defeated Thiago Monteiro in the first round of the Barcelona Open Banc Sabadell event (he was eventually knocked out in the third round of the event by Dominic Theim). The same day, he was provided a urine sample for analysis, pursuant to Article 4.3 TADP, which governs in competition testing. This was subsequently analysed and was found to contain cocaine and Benzoylecgonine. Cocaine is a substance prohibited in competition under category S6.a of the World Anti-Doping Agency 2017 Prohibited List. It is classified as a non-Specified Stimulant by that section.
By Article 2.1 TADP, the presence of any quantity of a prohibited substance or its metabolite in a player's sample constitutes an anti-doping violation. As is the case with the majority of anti-doping programmes, the offence is one of strict liability. Furthermore, the only way for a player to avoid a sanction is by demonstrating that a therapeutic use exemption ("TUE") was in place which permitted the drug's use. As the ITF noted, perhaps unsurprisingly given the drug in question, in its published decision: "Mr Evans did not have a TUE permitting use of that substance".11
Penalty
Article 10.2 TADP governs the period of suspension a player shall have imposed on them for a first violation. As this was Mr Evans' first offence, his penalty was assessed under this head.
The starting point for any penalty under the TADP is a ban of four years, unless, by Article 10.2.1 "the Participant establishes that the Anti-Doping Rule Violation was not intentional". To demonstrate that the violation was not intentional a Player must show that "the Substance is not a Specified Substance and the Player can establish that it was Used Out-of-Competition in a context unrelated to sport performance" (Article 10.2.3). If this can be done, then the starting point drops to two years under Article 10.2.2, subject to the provisions of Article 10.4, .5 and .6 which all allow for the reduction of the period of suspension in circumstances. In summary, these are as follows:
Article 10.4 allows for the total "elimination" of the ban in circumstances where there is no fault or negligence on the part of the Player;

Article 10.5 provides for its reduction if the player can show that there has been "No Significant Fault or Negligence" that caused the violation; and

Article 10.6 governs its reduction in cases other than those involving fault.
Mr Evans' Explanation
With these Articles in mind, we should turn to consider the account Mr Evans provided as to how he came to have cocaine in his system. His reason for his positive test was accepted by the ITF.
Mr Evans' explanation was that he took cocaine on 20 April 2017 when he was not playing in a competition. He only took a small amount and put the "leftover cocaine" (as the ITF memorably referred to it in its decision at para. 3.1) in a pocket in his washbag. Also in that pocket were some medical tablets which Mr Evans was permitted to have. These he took every day between the 20 and 24 April. The inference of this account being, of course, that there was some cocaine residue on the pills that Mr Evans was legitimately taking or that some of the drug got on his fingers whilst he was extracting the pills from his washbag.
In support of his account Mr Evans hired the services of Dr Pascal Kintz, a noted expert in drug and alcohol testing. According the ITF's published decision, Dr Kintz "explained that the presence of a very small amount of cocaine (being the parent compound) in that sample means that the ingestion must have taken place no more than 24 hours prior to the provision of the sample" (para. 3.3). Dr Kintz also contended that the small amount of cocaine in the sample suggest that only 1-3 milligrams of the drug had been ingested "an amount inconsistent with knowing ingestion and consistent instead with inadvertent contamination" (para. 3.3).
The ITF's expert, Professor Martial Saugy, agreed with this view and so the ITF accepted that "Mr Evans has met his burden of proving on the balance of probabilities how the cocaine got into his system, i.e., by inadvertent contamination" (para. 3.5). By extension, the rest of Mr Evans' account, namely that he took the drug when not in competition, was accepted.
This acceptance was important, because it meant that the drug's use was not intentional within the meaning of Article 10.2.3. and the starting point in Mr Evans' case dropped from four to two years under the above mechanism. It could then be reduced further should he satisfy any of the conditions in Article 10.4 - .6.
As the ITF noted (at para. 7) "Mr Evans cannot establish that he bears No Fault or Negligence for his violation" given he chose to take the drug in the first place and then, strangely, chose to store the remains in the same pocket of his washbag as legitimate medication. The ITF, not unfairly, considered this "a departure from the rigorous standard of utmost caution required of all players under the TADP" (para. 7).
However, the Federation did accept that Mr Evans had established that there was not significant fault or negligence behind his breach, and that a reduction of his ban under the provisions of Article 10.5 could be made. The amount by which a ban may be reduced is governed by Article 10.5.2, which states that: "the otherwise applicable period of Ineligibility may be reduced based on the degree of Fault of the Participant, but the reduced period of Ineligibility may not be less than one half of the period of Ineligibility otherwise applicable". Which, in plain English, means that a ban can be reduced by as much as 50% in the right circumstances.
In Mr Evans' case, the ITF had the power to reduce his ban by up to 12 months under this Article – a course that was felt appropriate. In coming to this conclusion, the ITF noted that "in the circumstances of the case, including the time and expenses saved by reaching an agreed outcome rather than having a disputed hearing, the ITF accepts that a 12-month reduction is within the range of reasonable outcomes" (para. 9). The Federation also backdated Mr Evans' suspension to run from the date the positive sample was provided, 24 April, to reflect credit for Mr Evans' early guilty plea, in accordance with Article 10.10.3. 12
Comparison
It is immediately clear that there are significant differences between the two anti-doping regimes and the sanctions available under them.
Perhaps the most notable distinction are the dramatically different suspension levels available. Whilst the ITF works from a starting point of a 4-year ban for a first offence, a BHA Disciplinary Panel works from a significantly lower one: 2 months for a first offence. Even if one takes the "starting point" for cocaine breaches as being higher in the light of the guidelines suggestion, the periods of time only become comparable if a jockey provides a positive sample on a third occasion within 36 months, when the maximum period available to a Disciplinary Panel is 5 years. Until that point, the ban is likely to be considerably shorter than anything the ITF may impose.
This is, perhaps, due to a key difference between the sports and sanction regimes. Whilst cocaine is unlikely to be described as performance-enhancing, neither regime deals solely with this particular drug and so stringent levels must be available to sanction those who do take products with an aim to giving themselves an extra edge over their competitors. Given the nature of the sports, performance-enhancing drugs are a greater threat to the integrity of tennis than horseracing: if a tennis player is taking a product that gives him an unfair advantage over their opponent, the fairness of the sport and, by extension, the spectacle of it, is threatened. If a jockey takes a similar substance there is not such a threat, given that at least half of the spectacle rests on the animal beneath the rider (although there are clear safety concerns that do not afflict tennis).
It is also interesting to note the different methodology that each governing body suggests for calculating the length of a ban. The ITF starts high and works down from there; the BHA, on the other hand, proffers a starting point to its Panels and then suggests moving up the range in cases involving cocaine. However, the manner in which Mr Swift came to be suspended for 21 months suggests that, in reality, Panels actually take an approach closer to that employed by the ITF. In Mr Swift's instance, it would appear the Panel had a starting point of 24 months in mind from which a reduction was made to reflect the mitigating factors in the case.
This is, of course, not the only distinction between the approaches. The TADP 2017 offers various provisions by which a sanction may be reduced, should the athlete be able to demonstrate that they apply to their case, and a total withdrawal of any punishment should the player be able to demonstrate that a TUE was in place for the use of the product. By comparison, the BHA's rules markedly less convoluted, offering only the equivalent of a TUE, but extending it to food and other nutritional products. The Governing Body does not graduate the sanctions available within its Rules, but rather leaves this to Panel's judgement on the aggravating and mitigating factors.
Final Comments
Whilst the regimes appear to take very different approaches, it is clear that they have been applied rigorously in all three cases discussed here. What is surprising is the sudden number of cases such as these making the press. If this trend is one which is set to continue, then these and other such anti-doping programmes will be stringently tested and the clear application applied in these cases will need to continue.
Related Articles
Author
Graham is a barrister at 3PB. Having gained a wealth of knowledge in other areas, Graham has most recently begun accepting instructions in sports law matters and has a keen interest in regulatory and disciplinary aspects of the area, both domestically and internationally. He regularly prosecutes in prohibited substance matters for the British Horseracing Authority, as well as assisting with other disciplinary matters on the Authority's behalf.
This email address is being protected from spambots. You need JavaScript enabled to view it.