The Jess Varnish decision - why British athletes are still not considered "employees" and what it means for athletes and NGBs
Published 05 April 2019 By: Charles Fursdon, Robert Lewis, Chloe Westerman
On 16 January 2019, Jessica Varnish, the 28-year-old former Great Britain track cyclist and European team sprint champion, lost an employment claim against British Cycling and UK Sport (judgement available here1). In the case, the Manchester Employment Tribunal (the Tribunal) ruled that Varnish was neither an employee nor a worker of British Cycling or UK Sport. This decision effectively restates rather than changes the current law, but it nevertheless has ramifications for all elite athletes and sports national governing bodies (NGBs) in England and Wales.
This article provides an overview of the key legal aspects of the judgment before considering the implications of the decision and highlighting some issues it raises for NGBs when drafting elite athlete agreements.
Background
Varnish commenced legal proceedings against British Cycling and UK Sport after she was dropped from the UK's cycling World Class Programme (WCP) after failing to qualify for the 2016 Rio Olympics. Varnish claims she was dropped from the elite squad because of her public criticism of British Cycling coaches;2 British Cycling maintains its decision was entirely performance related.3 In early 2016, Varnish had alleged that she was subjected to discrimination and bullying by British Cycling coaches, in particular Shane Sutton, the former technical director. British Cycling conducted an internal investigation and whilst its Board dismissed 8 out of 9 of Varnish's allegations, it found that Sutton had used inappropriate and discriminatory language towards her.4 Although its investigatory procedures have since been criticised in an independent review,5 the Board upheld the decision to drop Varnish from the Great Britain team ahead of the Rio Olympics for performance reasons.6
Following that decision, Varnish issued a claim against British Cycling and UK Sport for unfair dismissal, direct sex discrimination, victimisation and unlawful detriment for having made protected disclosures (known as "whistleblowing").7 To pursue these claims Varnish first had to prove that she was an employee and/or a worker of British Cycling and/or UK Sport. A hearing was held in December 2018 to determine this preliminary issue and, to the likely relief of all NGBs, the answer from the Tribunal in January 2019 was a resounding "no": it was held that Varnish was neither an employee nor a worker of British Cycling or UK Sport. Accordingly, the Tribunal did not have jurisdiction to hear her case and her claim had failed at the first hurdle.
The Judgment
Employee status
Varnish claimed that she was an employee of each of British Cycling and UK Sport under a contract of employment within the meaning of section 230(1) and (2) of the Employment Rights Act.8 In the alternative, Varnish claimed she was an employee of both British Cycling and UK Sport under a tripartite agreement or under a contract of employment within the meaning of section 83(2)(a) Equality Act 2010.
Under s.230(1) "employee" means an individual who has entered into or works under (or, where the employment has ceased, worked under) a contract of employment. The statutory definition of employee is at best vague and so the courts have adopted a multifactorial approach to determining employment status by looking at a range of relevant factors.9
In Varnish's case, Judge Ross identified and applied three key elements of an employment relationship derived from the case of Ready Mixed Concrete (South East) Ltd v Minister of Pensions and National Insurance10: mutuality of obligation, personal performance and control. The Judge identified that an "irreducible minimum" of each of these elements was necessary to create a contract of service.11
Mutuality of obligation
Mutuality of obligation, also known as the "wage/work bargain", is the obligation on the part of the employer to provide work and a corresponding obligation on the part of the employee to accept and perform the work in exchange for remuneration, usually but not necessarily in the form of wages.12
In relation to British Cycling, Judge Ross ruled that work was neither provided to or undertaken by Varnish; instead Varnish "agreed to train in the hope she would be selected to compete for the British Cycling team".13 The Judge also found that Varnish did not receive remuneration from British Cycling. Varnish had received an Athlete Performance Award (APA) however this was provided by UK Sport and funded by the National Lottery.14 Moreover, this funding had to be applied for and its discretionary nature indicated that it was a means tested grant and not a wage.15
Varnish also argued that the various benefits she received from British Cycling, such as coaching support, medical services, team clothing and equipment, should be considered remuneration.16 This was also rejected on the basis that these benefits were discretionary, athletes could choose whether or not to accept them and that the benefits were not regarded as taxable by Her Majesty's Revenue & Customs, which indicated they were not remuneration.17
Judge Ross found that there was no day-to-day relationship between Varnish and UK Sport.18 It was held that Varnish "was simply provided with a tax-free grant [the APA] to enable her to fulfil her dreams as an athlete. [UK Sport] did not provide her with work"19 and the grant was not based on past work but rather on her future potential.20 Accordingly there was no mutuality of obligation.
Personal performance
Judge Ross stressed that the requirement for personal performance of the employment contract must be linked to the underlying work of the contract.21 She restated that in relation to British Cycling, Varnish was personally performing a commitment to train, not work and that this "does not amount to personal performance consistent with a finding of a contract of employment".22 Similarly the Judge rejected any personal performance in relation to UK Sport.23
Control
The Judge considered the relationship between British Cycling and Varnish and found that control was a significant feature.24 Her judgment highlighted that many aspects of Varnish's life were closely controlled by British Cycling, such as what she ate and how, when and where she trained.25 However, despite its control over her, the absence of the other indicators of an employment relationship meant that Varnish was not an employee of British Cycling.26
Judge Ross stated that UK Sport had no direct control over Varnish save for the requirement under the terms of the APA grant that she carry out a maximum of three National Lottery appearance days every year.27 This clause was for the benefit of the National Lottery rather than UK Sport and therefore UK Sport did not exert control over Varnish.28
Worker status
Varnish also claimed that she was a worker of British Cycling and/or UK Sport within the meaning of section 230(3) of the Employment Rights Act.29
"Worker" is more widely defined than "employee" in the statute. Under s.230(3) a "worker" means:
"an individual who has entered into or works under (or, where the employment has ceased, worked under)—
a contract of employment, or

any other contract, whether express or implied and (if it is express) whether oral or in writing, whereby the individual undertakes to do or perform personally any work or services for another party to the contract whose status is not by virtue of the contract that of a client or customer of any profession or business undertaking carried on by the individual."
As outlined above, Varnish was found not to have a contract of employment with either British Cycling or UK Sport so limb (a) of s.230(3) was not satisfied. In assessing limb (b), Judge Ross again considered the requirement for mutuality of obligation30 and found there was none.31 In the alternative she considered whether limb (b) might be satisfied if there was a minimum amount of work that Varnish was obliged to perform.32 Again, the Judge found that Varnish was not required to perform any work for British Cycling or Sport UK so was not a worker.33 The Judge stated that "this is not a contract for services. The Athlete Agreement is a contract where services are provided to the claimant, not the other way around".34
Employee status under section 83(2)(a) Equality Act 2010
The Judge also rejected Varnish's claim that she was employed by the defendants under a contract of employment, a contract of apprenticeship or a contract personally to do work within the meaning of section 83(2)(a) of the Equality Act 2010.35 In setting out her reasoning, the Judge approved of the analogy presented to her on behalf of the defendants which sought to compare the relationship between Varnish and British Cycling with that between a university and a student. She concluded that British Cycling's provision of training, equipment etc to athletes was analogous to a university providing teaching, lecturing and other services to students for the purpose of their betterment, with the funding similarly being provided by a grant or loan.36
Tripartite agreement
The Judge also considered an alternative claim that Varnish was employed under a tri-partite agreement whereby different elements of the employer role were fulfilled by UK Sport and British Cycling. This claim was rejected, however, on the basis that the Claimant was not working for either or both of them. There was a connection between the funding arrangements in that UK Sport part funded British Cycling which in turn provided benefits (but not remuneration) to Varnish, and UK Sport was the organisation to which Varnish applied for her APA which enabled her to train full-time with British Cycling, but this did not mean that the claimant worked for those organisations.37
Implications of the decision
Had the Tribunal found that Varnish was a worker of UK Sport or British Cycling, she would have been entitled to protection from discrimination under the Equality Act 2010, including in respect of victimisation, and whistleblowing under the Employment Rights Act 1996. In addition, she would have had other limited worker rights such as paid annual leave. Had the Tribunal gone further and found that Varnish was an employee, she would have been entitled to additional employment rights including, and most importantly for her wider case, protection against unfair dismissal.
Such findings, and in particular a finding that Varnish was an employee, would have had serious implications for both UK Sport and British Cycling by setting a legal precedent that elite athletes could be entitled to employment rights and benefits. UK Sport currently provides around 1,000 elite athletes with tax-free funding of up to £28,000 per year38 but it does not provide employment rights, nor is it legally obliged to. Prior to the ruling, UK Sport insisted it would have been unable to fund as many potential Olympians should it have been required to grant funded athletes employment rights.39 British Cycling provides some valuable benefits to elite athletes (and being a member of its WCP is a prerequisite for applying to UK Sport for funding) but it does not remunerate them. Whilst British Cycling is a commercial (albeit not-for-profit) entity, it is itself reliant on funding from UK Sport.
In a circular way, the decision of the Tribunal may in fact be welcomed by some elite athletes as well as NGBs. Whilst the decision denies athletes the greater protection and statutory benefits that employees receive, conversely and on a practical level the decision should help protect the APA funding pool. For young sportspeople aspiring to be Olympians, this decision may preserve their chances of securing future funding, ensuring that an already narrow and competitive playing field is not narrowed further.
Legal status of the decision
Varnish has lodged an appeal against the Tribunal decision in respect of British Cycling (but not UK Sport).40 The grounds for appeal include that the Tribunal erred in law in finding there was no "mutuality of obligation" between the Claimant and British Cycling and in deciding that the service and benefits she received from British Cycling were not remuneration.41 The Employment Appeal Tribunal (EAT) will now decide, on the papers, whether Varnish has a prima facie case on appeal and if so an appeal hearing will be listed before the EAT.
At the time of writing the status of the Tribunal decision remains uncertain pending a decision on the appeal application. Assuming the Tribunal decision survives, its status should not be overstated. As with Wendy Everson's similar claim against British Cycling in 200142, this is a decision of the first-tier Employment Tribunal rather than the EAT and it will therefore not bind any future decision of a court or tribunal (although any reasoned judgment of the EAT refusing permission to appeal could be persuasive).
The various case law concerning employee status also makes clear, as the Judge did in this case, that each case should be decided on its particular facts and that precedent or analogy only takes us so far. The decision of the Tribunal in this case was not that an athlete could never be an employee of an NGB, but rather that employment status should be determined by reference to the relevant athlete agreement: not only the written agreement itself but also the intentions and understanding of each party when entering into such an agreement and the nature of the relationship in practice.
Practical tips for NGBs when entering into athlete agreements
Whilst one would expect UK Sport to review the pro forma WCP athlete agreement (which is made available to NGBs) in light of this decision, it raises a number of points which NGBs themselves should consider when drafting and entering into such agreements. In particular, NGBs wishing to reduce the risk of employment status claims by athletes should note the following:
Conclusion
For now at least, the ruling in the Varnish case provides a degree of clarity for NGBs and athletes as to their relationship and respective rights and responsibilities. However, the public discourse around employee/worker status continues to evolve as cases on the topic move through the courts, attempting to define our modern working relationships. Recent cases, such as Uber v Aslam53, have given encouragement to so-called "gig economy" workers/employees to fight their corner. In this context and with the ever-increasing commercialisation of sport raising the stakes further, it seems likely that the issue of the employment/worker status of athletes will come before a court or tribunal again soon.
Related Articles
Author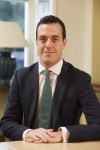 Charlie is an associate in the Commercial Litigation team at Farrer & Co.
This email address is being protected from spambots. You need JavaScript enabled to view it.
Rob is an associate in the Employment team at Farrer & Co and a member of the firm's Sports Group.
This email address is being protected from spambots. You need JavaScript enabled to view it.
Trainee Solicitor, Farrer & Co
Chloe is a trainee solicitor at Farrer & Co who is currently sitting in the Employment team. Chloe worked in factual television before deciding to train as a lawyer.