Nottingham Law School - LLM Sports Law
Sport has become increasingly important as a business and can involve significant financial stakes. The influence of UK, European and international law and regulations is also increasing and there is a growing demand for appropriately qualified professionals with a knowledge of sports law.
Our popular Masters (LLM) in Sports Law has been designed to fulfill this need and is appropriate for students from a variety of backgrounds. Applications from those in sports-related professions are welcomed along with recent law graduates and practising lawyers.
This course focuses on the Regulation of Sport at both a UK and EU level and explores areas such as Sport, Law and the Human Body; Sport and Intellectual Property Law; Sport and Employment; and Sport, Law and Business.
You will study six taught modules followed by a dissertation. The dissertation involves 18,000 to 20,000 words on an appropriate topic of your choice and you will receive one to one supervision from one of our Sports Law experts.
Nottingham Law School runs a competitive scholarship scheme and there are a number of awards available for our Masters in Law courses.
Nottingham Trent University is also dedicated to the development of elite athletes and has a sports scholarship scheme that helps talented students achieve sporting success while studying at the University. Please visit www.ntu.ac.uk/scholarshipsnls for more information.
Address
Street: Burton Street
Postcode: NG1 4BU
City: Nottingham
Country: United Kingdom
Contact
Telephone: +44 (0)115 848 4460
E-Mail:

This email address is being protected from spambots. You need JavaScript enabled to view it.

Website: ntu.ac.uk/nls
Employees
0115 848 6197

This email address is being protected from spambots. You need JavaScript enabled to view it.

0115 848 6622

This email address is being protected from spambots. You need JavaScript enabled to view it.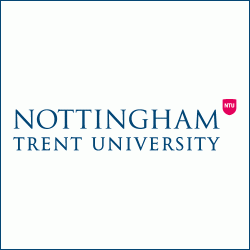 On the map
Fill in your address into the address field below the map and the shortest route will be calculated.