Jan Kleiner
Partner, Kleiner & Cavaliero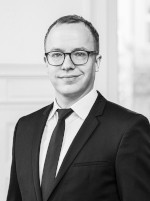 This email address is being protected from spambots. You need JavaScript enabled to view it.
Dr Jan Kleiner is a founding Partner at Kleiner & Cavaliero, a Swiss law firm specialising in sports, media and entertainment law.
Jan Kleiner regularly represents sports federations, high-level athletes, players and clubs before the Court of Arbitration for Sport, decision-making bodies of international sports federations and before state courts, including the Swiss Supreme Court. Jan Kleiner also advises national and international clients in matters of media, entertainment and data protection law, with a particular focus on data protection in sports.
Furthermore, Jan Kleiner is a lecturer in international sports law at the University of Zurich and in various other master programmes. He is a regular speaker at sports law conferences and he regularly publishes on national and international sports law, media and data protection law.