Integrity In Sport Update: law enforcement agencies ability to identify instances of match fixing is improving
Weekly Media Recap 17-23 November 2014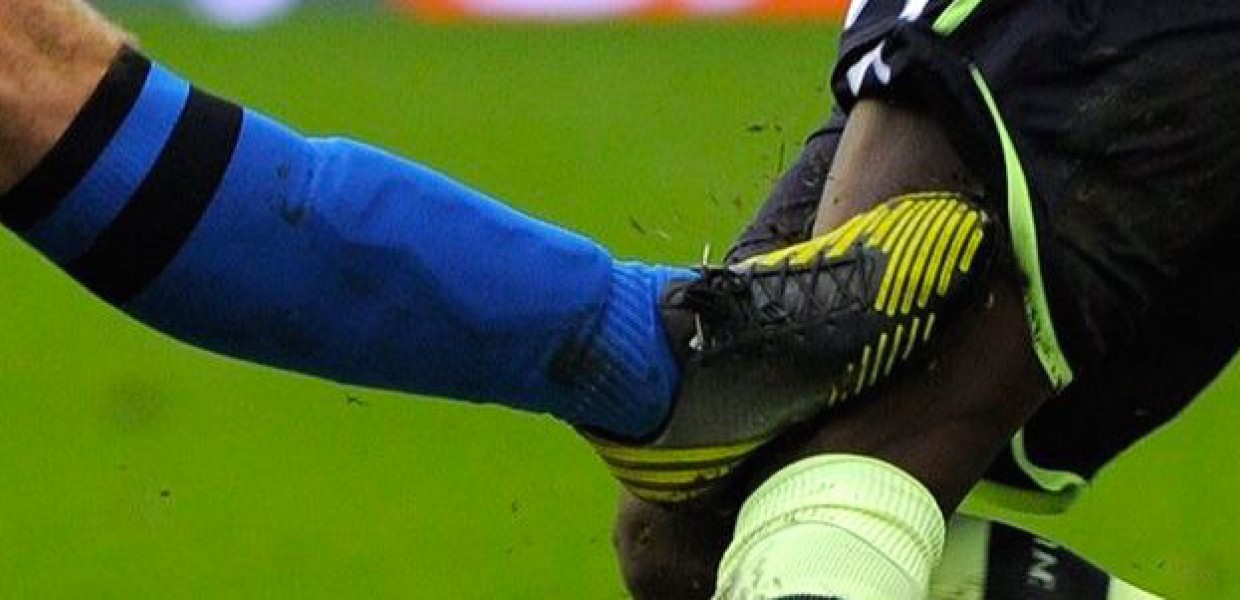 Print
"The identification of a range of individuals in match fixing and corruption who are operating not only in football but across a wide range of sports has been examined in recent months by law enforcement officials across the globe.
Clearly the ability for sport and law enforcement agencies to identify vulnerabilities and instances of match fixing and general corruption in sport is improving. This commitment is very encouraging for all of us engaged in this fight", said INTERPOL Assistant Director Wayne Snell, Head of the Integrity in Sport Unit, at the 6th Meeting of the INETRPOL Match-fixing Task Force in the Central Directorate of Criminal Police in Rome.
The meeting held on 21 November 2014, was co-hosted by INTERPOL and Italy with over 50 representatives from law enforcement agencies (LEAs) globally (including EUROPOL). For the first time the participants included one prosecutor, as well as one representative from a football federation and another from Sportradar as special guests. The meeting was Chaired by INTERPOL Assistant Director Gianni Baldi who is head of the Drugs and Organized Crime Unit.
Additionally, last week INTERPOL and FIFA conducted a Partnership Development Meeting (PDM) in Athens, Greece with the purpose of bringing together the key stakeholders and assist in the development of a coordinated national approach that protects the integrity of sport. The 24 key partners who participated at this meeting included the Football Federation, Football Players Association, Super League, together with other relevant Government entities such as Law Enforcement, Prosecutors' Office and the Ministry of Sport.
CURRENT INVESTIGATION
France
The President of French second division club Nimes, Jean-Marc Conrad resigned saying he would fight corruption accusations. Conrad was one of six people charged with match-fixing, along with Nimes's major shareholder Serge Kasparian and Caen president Jean-Francois Fortin. The charges relate to second division matches from last season that are suspected to have been fixed to ensure that Nimes avoided relegation and Caen would be promoted. The other three charged were named by sources as businessman Michel Moulin, Franck Toutoundjian, the president of amateur side AS Ararat Issy-les-Moulineaux and Caen's security chief Kaddour Mokkedel. All six men were released on bail on condition that they do not contact one another. Several matches, including a 1-1 draw between Caen and Nimes on May 13, are being looked into by investigators. Recordings of telephone conversations between leading figures of several clubs form a key part of the evidence. Magistrates have been trying to establish if pressure was exerted by Nimes on other Ligue 2 teams as the club battled against relegation.
Source:"Nimes president resigns over match-fixing probe", 22 November 2014, AFP, https://www.bangkokpost.com/news/sports/444738/nimes-president-resigns-over-match-fixing-probe
Nicaragua
Players of the Nicaraguan national team are under investigation for match-fixing. The allegations concern the World Cup qualifier lost 1-5 against Panama in October 2011. The information was made public by the former coach of the Nicaraguan team, the Spaniard Enrique Llena. The Nicaraguan Football Federation (Fenifut) confirmed that several players could be involved in the scandal. Llena claimed that other matches could also have been fixed between 2009 and 2012, including the friendly game played against Guatemala in Miami in 2010. He claims 7 to 8 players were involved in fixing the match and received between USD7000 to 8000 each.
Source: "Investigan supuesto amaño de partido de fútbol de selección de Nicaragua", 23 November 2014, AFP, https://ecodiario.eleconomista.es/internacional/noticias/6267417/11/14/Investigan-supuesto-amano-de-partido-de-futbol-de-seleccion-de- Nicaragua.html#.Kku8lDNbXS2xjg7
Singapore
A Singaporean man accused of masterminding an international football match-fixing ring failed in a legal challenge against his detention without trial on November 19, his lawyer said. Businessman Dan Tan, also known as Tan Seet Eng, lodged his plea with Singapore High Court ahead of the one-year anniversary of his jailing in October 2013. In a closed hearing, the court dismissed the demand, lawyer Hamidul Haq said. Dan Tan is held under a law that allows for indefinite detention and is typically used against organised criminals. Fifty-year-old Tan was one of 14 people detained in a crackdown on match-fixing rings last year. Authorities have said they invoked the Criminal Law (Temporary Provisions) Act, which allows for indefinite detention with yearly reviews, due to the difficulty of finding evidence against him. Tan is wanted in Italy for allegedly playing a role in the wide-ranging 'calcioscommesse', or football betting scandal, which implicated a swathe of big names and clubs. He has also been charged in absentia in Hungary for allegedly manipulating 32 games in three European countries.
Source:"Football: Singapore match-fixing suspect fails in detention plea", 19 November 2014, AFP, https://www.channelnewsasia.com/news/sport/football-singapore-match/1481724.html
United Kingdom
A former Bradford City striker has denied being part of a match-fixing conspiracy. Delroy Facey, who spent a month on loan at the Bantams in 2002, pleaded not guilty to a charge of conspiracy to commit bribery during a brief hearing before a judge at Birmingham Crown Court. The former Bolton Wanderers, Hull City and West Bromwich Albion striker is alleged to have committed the offence by offering financial advantage to others, including professional footballers, in November 2013. Facey, whose former clubs also include Huddersfield Town, Notts County, Tranmere Rovers and Lincoln City, was bailed to appear for trial at the same court on April 13 next year. The 34-year-old, of Woodhouse Hill, Huddersfield, West Yorkshire, spoke only to enter his not guilty plea during today's hearing. Officers in the National Crime Agency charged Facey in September as part of what they described as an ongoing match-fixing investigation.
Source:Michael Black, "Former Bantams striker denies match fixing allegations", 17 November 2014, The Telegraph and Argus, https://www.thetelegraphandargus.co.uk/news/11606387.Former_Bantams_striker_denies_match_fixing_allegations/
GOOD PRACTICE
Thailand
On the eve of the match between Singapore and Thailand, the AseanFootball Federation (AFF) held a team manager's meeting with representatives from betting-monitoring company Sportradar in a bid to implement measures to stop match-fixing in the biennial competition. Gambling is predicted to hit over Bt200 million during the tournament. Thai team manager Kasem Jariyawatwong said: "I told the players that the punishment is severe in Singapore, with anyone being found guilty of rigging the result facing either a fine of S$100,000, or Bt2.5 million, or a seven-year prison term or both. As a preventive measure, we will not allow them to make any contact with people outside the team."
Source:"Players warned of match-fixers as Thailand take on Singapore", 23 November 2014, The Nation, https://www.nationmultimedia.com/sports/Players-warned-of-match-fixers-as-Thailand-take-on-30248363.html
United Kingdom
The English Football Association (The FA) held its first ever Sports Betting Integrity Forum on Monday 17 November, with FA Director of Football Governance & Regulation Darren Bailey acting as the forums chair. Among the key topics on the forums agenda where how all levels of British sports can further enhance and develop the existing comprehensive measures for preventing match-fixing and corruption. In attendance of the forum were representatives from sports governing bodies, UK betting operators and sports and betting trade associations. The FA stated that the forum had been backed by the UK Government and law enforcement agencies. The FA's Director of Football Governance and Regulation Darren Bailey, commented on the launch of the forum: "The establishment of the Forum further demonstrates our long-term commitment to do all we can to protect the integrity of British sport, through working together, sharing best practice and learning from each other and other agencies. The establishment of the Forum further demonstrates our long-term commitment to do all we can to protect the integrity of British sport".
Source:Ted Menmuir, "FA launches Sports Betting Integrity Forum", 19 November 2014, SBC, https://www.sbcnews.co.uk/featurednews/2014/11/19/fa-launches-sports-betting-integrity-forum/
Vietnam
Vietnam's police and the Vietnam Football Federation have teamed up to tackle match-fixing and gambling at the ASEAN Football Federation's Suzuki Cup that will kick off in Vietnam and Singapore on November 22. According to the plan of the Crime Branch Police under the Ministry of Public Security, the agency will assign an officer to follow the national team during the whole tournament. Local police departments have also been instructed to assign units to prevent gambling and monitor public places that broadcast the matches live to detect gambling. In a recent talk with the players, Mai Duc Chung, head of Vietnam Football Team's delegation to the event said he supplied his players' personal phone numbers to the police. A VFF source said the police have set up a list of players who will face strict supervision and that there plain clothes police will monitor all contact between Vietnamese players and strangers.
Source: Lan Phuong, "Vietnam trains spy network on players at AFF Suzuki Cup", 21 November 2014, Thanh Nien News, https://www.thanhniennews.com/sports/vietnam-trains-spy-network-on-players-at-aff-suzuki-cup-34295.html
ODDS AND ENDS
Greece
Scotland's former World Cup referee Hugh Dallas has stepped down as head of referees in Greece just days after matches were suspended indefinitely following an attack on one of his colleagues. Dallas was appointed to the role just before the season began and was in charge of appointing referees for matches in the country's top two divisions after Greek authorities opted to appoint a respected foreign official following several match-fixing scandals. But Dallas, who officiated at the World Cups in 1998 and 2002, quit the role following a violent attack on Christoforos Zografos, assistant director of Greece's Central Refereeing Committee (KED) though he will stay on as head of training. "The KED have accepted the request of Mr. Hugh Dallas to no longer be responsible for the appointments of refereeing officials for Super League and Football League matches," said a brief media statement. "Mr. Dallas will continue to be responsible for the education and training of referees in both professional categories."
Source:Andrew Warshaw, "Dallas resigns as head of Greek ref body after violent attack on colleague", 19 November 2014, Inside World Football, https://www.insideworldfootball.com/world-football/europe/15867-dallas-resigns-as-head-of-greek-ref-body-after-violent-attack-on-colleague
SENTENCES/SANCTIONS
Colombia
Colombian soccer club Envigado helped launder money for a drug trafficking group, the U.S. Treasury Department said on Wednesday, blacklisting the team under the anti-crime Kingpin Act. The owner of Envigado Futbol Club allowed the Oficina de Envigado crime gang to use its balance sheet to hide profits from drug trafficking, extortion and murder-for-hire, the Treasury's Office of Foreign Assets Control (OFAC) said in a statement. Also designated on Wednesday for connections to the crime gang were 10 Colombian citizens, including the team's owner. "The diversity of those designated today – targeting a variety of companies and influential cartel members, including the majority owners of a professional soccer team – will strike at the financial core of this violent criminal network," the director of OFAC, Adam J. Szubin, said. The club is not the first Colombian team designated under the Kingpin Act. America de Cali was placed on the list in 1999 because of financial connections to the Cali cartel, but it was removed last year.
Source:Julia Symmes Cobb, "Colombian soccer club laundered money for drug cartel: U.S. Treasury", 19 November 2014, Reuters, https://www.reuters.com/article/2014/11/19/us-colombia-drugs-soccer-idUSKCN0J31Z920141119
Indonesia
Indonesian soccer authorities have banned 12 players and officials for life over an own-goal fiasco in a playoff match. The Indonesian Football Association says three other officials of clubs PSS Sleman and PSIS Semarang have been banned for 10 years. Sleman, which won 3-2, conceded two late own-goals in an attempt to lose, but Semarang then conceded three. A disciplinary committee decided both teams wanted to lose in order to avoid a semifinal match against Borneo. Both teams have been relegated from the first division. Seventeen other players, including two foreigners, were barred for five years, while 11 substitute players were banned for one year with five years of probation. Many of them were also ordered to pay fines ranging from $4,125 to $16,500.
Source:"Indonesia bans 12 players and officials for life", 21 November 2014, AP, https://www.usatoday.com/story/sports/soccer/2014/11/21/indonesia-bans-12-players-and-officials-for-life/19338223/
Zimbabwe
ZIFA has banned match commissioner Moffat Tembo and referee Washington Mafirovanda from all football activities for ten and six years respectively after they were found guilty of match-fixing in the Northern Region Division One League. Tembo attempted to drag the match officials during a World Navi Northern Region division one match between Chegutu Pirates and Ngezi Platinum into match-fixing when he offered them $300 if they could assist Chegutu Pirates to victory. The match officials, Nomore Musundire, Asthma Mataya and John Maruve, notified the match commissioner of the day, Obert Mamvura, who is also the Zifa referees' desk manager and the case was directed to the disciplinary committee. Eventually, Tembo admitted to folding to pressure from some unnamed Chegutu politicians who were desperately trying to save Chegutu Pirates from relegation by attempting to fix matches. Mafirovanda was found guilty of attempting to solicit for financial benefits from a Flame Lilly official in return for favourable decisions. Flame Lilly officials, realising that the former's decisions were biased, lodged a complaint with the referees committee. The accused is alleged to have exchanged WhatsApp messages with a Flame Lily official only identified as Mutame suggesting that he would convince the centre official to throw favours for Flame Lily.
Source:"Referees banned for 16 years", 19 November 2014, News day, https://www.newsday.co.zw/2014/11/19/referees-banned-16-years/
Views
7356
Related Articles