New guidance on how clubs should treat social media misconduct by footballers
Published 03 February 2015 By: John Mehrzad QC, Seyra Dagadu
The brand valuation of a football club forms a significant part of its total value. For instance, Bayern Munich, Arsenal and Manchester United alone have a combined brand valuation in excess of £550 million.1 Given the rise in use of Twitter2 by fans and footballers alike, tweets have the potential to affect how clubs are perceived, which in turn impacts their brand value as well as the reputation of the sport.
Get access to this article and all of the expert analysis and commentary at LawInSport
Already a member?
Articles, webinars, conference videos and podcast transcripts
Related Articles
Author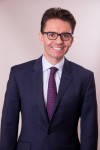 John Mehrzad QC was appointed Silk after only 13 years' practice – the fastest appointee in the 2019 competition. With a background in employment law and commercial law, his sports law at Littleton Chambers, London, practice focuses, on the one hand, on financial disputes between clubs, managers, players, intermediaries, associations and commercial partners – usually before FA, PL or EFL arbitrations, or before FIFA or the CAS. On the other hand, he works in policy and regulatory issues in sport, including selection, equalities and discrimination, classification and disciplinaries. He is also a leading figure in carrying out independent reviews, having done so for British Cycling (2016-17), British Equestrian Federation (2017-18) and UK Athletics (2019-20). He is also an independent panellist for Sport Resolutions, the FA, the CAS and the League Managers Association. He was a selected advocate for London 2012, Glasgow 2014 and is a legal mentor to Tokyo 2020. He also founded and leads Littleton's 'Inspire Sports Law' initiative, which offers work-experience and mentoring to athletes transitioning from sporting careers and to those from under-represented backgrounds at the Bar. His full professional web-CV is available here.
This email address is being protected from spambots. You need JavaScript enabled to view it.

Seyra Dagadu has a keen interest in Commercial Law and the profession of sports. He has a background in Law and Business from the University of Warwick where he also played football winning both the league and varsity cups.
This email address is being protected from spambots. You need JavaScript enabled to view it.