What Ofcom's settlement with the Premier League means for the sale of UK football broadcasting rights
Published 30 August 2016 By: Alex Haffner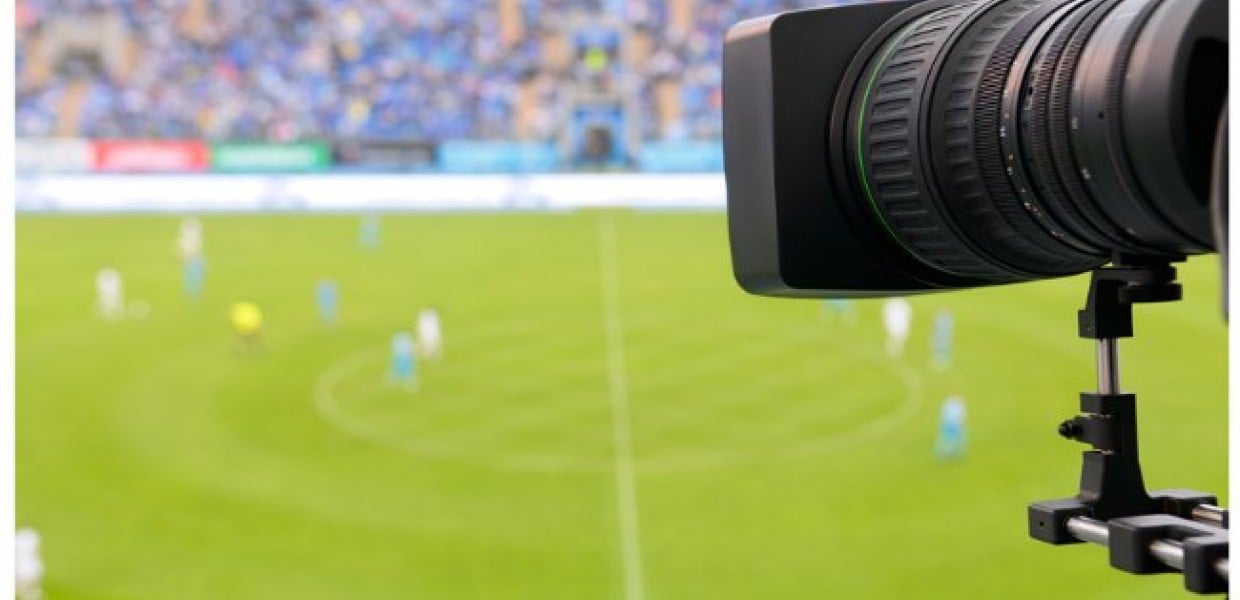 Since its inception in 1992, the English Premier League (EPL) has sold its media rights collectively, that is by negotiating directly with broadcasters on behalf of EPL's member clubs. Commercially, this model has been an indisputable success: in its last domestic tender Sky and BT paid a record £5.14 billion for the privilege of showing 168 matches between them during each of the next three seasons (2016/17-2018/19).1
Over the years EPL has become accustomed to being subject to scrutiny from competition regulators and the courts as to the way its rights are sold. It has also been remarkably adept at withstanding attempts to undermine its business model, although it has had to adapt its tender process over time. In the latest such instance, EPL has persuaded Ofcom (the communications regulator in the UK2) to close an investigation conducted under the UK Competition Act 1998 following a complaint issued by Virgin Media (Virgin). Ofcom's closure of the case was made on grounds of "administrative priority", legal speak for Ofcom not wishing to expend more of its finite resources on a long-running investigation.
The legal issues previously raised with collective selling by the EPL
Competition law, specifically Article 101(1) of the Treaty on the Functioning of the European Union (TFEU) and its UK equivalent the Chapter I prohibition under the Competition Act 1998, views agreements between competitors to jointly commercialise a product with some degree of suspicion, particularly where each of the parties could just as easily sell the product by itself. Of course, things are never that simple and this is certainly true of EPL's media rights.
Competition authorities have for some time tended to be very interested in the way media rights to top-tier football events are sold because of their value to and impact on competition between broadcasters. For example, when the European Commission originally considered the sale by UEFA of media rights to the Champions League, its investigation highlighted the particular ability of premium football content to appeal to young (16-20 and 35-40) male viewers, who were attractive to advertisers but traditionally light TV viewers and therefore harder to reach.3
Of particular concern to the authorities is the combination of collective selling with the exclusive grant of packages of rights to winning broadcaster(s) who are willing to pay a significant premium for the ability to market themselves as the only holder of the rights. In relation to EPL, Sky was successful in acquiring all of its live TV rights packages in a series of auctions covering the period from 1992 to 2007.
Whilst initially this exclusivity was seen as justifiable in promoting the creation of what was a newly created broadcasting group, as Sky became more entrenched in the UK so the competition authorities began to express more disquiet as to potential impacts on the broadcast market. A long-running investigation by the European Commission ensued, which was eventually settled by the EPL offering commitments as to the way its media rights would be sold.4 Notably, EPL agreed to make available its core broadcast rights in a series of separately marketed and distinct packages and to make it a condition of the auction that no single broadcaster could acquire all of the packages on offer. Those commitments covered seasons 2007/8 to 2012/13 (effectively two sets of rights auctions) and facilitated the entry of Setanta and, following its demise, ESPN, as each was able to secure package(s) of live EPL rights.
Ofcom and its previous oversight of the UK sports broadcasting market
At or around the same time as EPL's commitments were taking effect, the UK broadcast regulator Ofcom announced it was going to investigate the extent of Sky's market power in the supply of premium content channels, notably sports content.5 After three years of deliberations, Ofcom decided that Sky should be forced to make available its core sports channels (Sky Sports 1 and Sky Sports 2) to competing broadcast platforms.6 This remedy, known as the "wholesale must offer" or WMO, was extremely valuable to those rival platforms since not only did it guarantee access at a regulated price but also forced Sky to wholesale its channels, thereby allowing other platforms to market them to their customers as they wished. Sky Sports 1 and 2 contains of course a wide range of content acquired from both domestic and international rights holders, but undoubtedly the most attractive such content on the channels are live EPL matches.
Unsurprisingly, Ofcom's decision prompted a furious backlash and an appeal to the Competition Appeal Tribunal (CAT) by Sky supported by a number of sports rights holders concerned at the impact of Ofcom's intervention on the value of their broadcast rights, foremost amongst those rights holders being the EPL. BT, which during the course of the proceedings launched its BT Sport offering and acquired EPL rights for the first time, and Virgin both intervened to back up Ofcom, but also sought a widening of the WMO to include Sky's other main sports channels. Ultimately, after a victory for Sky at the CAT, which overturned the Ofcom decision7, BT prevailed on a further appeal at the Court of Appeal.8
This in turn led to Ofcom carrying on a new review of the WMO remedy to see whether developments in the market necessitated that it be modified in any way. At the conclusion of that review, in November 2015, Ofcom determined that given in particular the fact that Sky was supplying its sports channels on commercial terms to providers such as Virgin, Talk Talk and EE, it was no longer necessary for the WMO to remain in place.9 BT has appealed Ofcom's decision, essentially arguing that Ofcom should put in place new conditions regulating the supply by Sky of its sports channels.
Virgin's complaint to Ofcom: the number of matches issue
In November 2014, Virgin issued a complaint to Ofcom10 alleging that EPL's collective sale of live rights breached Article 101(1) TFEU and/or the Chapter I prohibition under the UK Competition Act 1998. Specifically, Virgin argued that, by limiting the number of matches made available for live broadcast to a relatively small proportion of the overall number (168 out of 380), EPL was artificially maintaining a higher price for its rights. Being an acquirer of Sky Sports channels, Virgin argued that it in turn was being forced to help Sky recoup the significant sums paid to EPL. However, it also sought to portray itself as a consumer champion, arguing that fans were ultimately being deprived of the ability to see as many matches as possible on TV.
The Virgin complaint brought into focus an issue not dealt with in the previous proceedings outlined above, namely whether EPL makes available as many matches as it can/should for live broadcast. In accordance with UEFA rules, the English and Scottish FAs have for some time designated that there should be no live broadcast of football matches played in their professional leagues between 2.45 and 5.15pm on a Saturday, ostensibly to preserve attendances at lower league matches and participation levels in amateur football scheduled at the same time. The relevant UEFA Statute (Article 48) and its accompanying regulations are permissive rather than compulsory so that national football associations can apply or disapply them at any time: indeed outside of the UK the only association to impose a blackout is Montenegro.11
Any EPL matches scheduled for the traditional Saturday 3.00pm slot that EPL wants to make available for broadcast have therefore to be moved to other times before or after the blackout takes effect. There are clearly only likely to be a limited number of those slots, particularly when account is taken of external factors such as the need to ensure adequate rest time for the players. Ultimately, any move to make available all matches for live broadcast would necessitate the removal of the blackout and/or the scheduling of live matches against one another, undoubtedly an unpalatable prospect for both EPL as rights holder and Sky/BT, which pay significant sums to guarantee their live broadcasts are exclusive.
Ofcom therefore found itself in something of a tricky position having to mediate between:
EPL which argued forcibly that its rights sales model was in the best interests of all concerned;
Virgin; and
fans groups, including the Football Supporters Federation, which opposed any increase in matches and argued for the Saturday afternoon blackout to remain in force.
It therefore did what any regulator purporting to act in the best interests of consumers should do and commissioned a survey of fans to ask them for their views. That research12 proved somewhat inconclusive, however. For example, whilst the survey showed that 20 per cent of fans would want to see more matches on TV, a similar proportion were happy with the overall number being broadcast, but simply wanted different games shown.
These answers of themselves demonstrate a probable lack of general awareness of the intricacies of the EPL's rights contracts, which include obligations on broadcasters to include a minimum number of matches involving each team in EPL in order to ensure that the "bigger" teams are not dominating the TV airwaves during the season. Perhaps more pertinently, more than two-thirds of fans stated that a Saturday at 3.00pm was their preferred time to go and watch matches.
A solution found: a good result for all?
On 8 August, just one week before the start of the new EPL season, Ofcom announced it was closing its investigation.13 Their decision was based on EPL's stated intention to increase the number of live broadcast matches available in its next rights auction (beginning with season 2019-20) from 168 to 190. Ofcom's press release (above) also suggested that the inconclusive evidence provided by the consumer research it carried out was a relevant factor in its decision.
Unlike the commitments it offered to the European Commission, which were legally binding (with possible financial penalties for non-compliance), Ofcom's case closure does not compel EPL to do anything. For example, it could decide to run its next rights auction without any no single buyer rule obligation. Indeed, given BT's financial clout one might argue that it should be left to slug it out with Sky (and any other willing bidders) without any constraints on who can win what. That would of course be a big call for EPL to make given that the most obvious outcome would be a fresh investigation by Ofcom, but EPL has undoubtedly given itself some latitude for the future and will likely be very happy with the outcome reached.
As for the pay-TV operators, Sky, like EPL, has become well used to being subject to regulatory scrutiny and will continue to fight its corner as it has always done (successfully). It is inconceivable that it will not be a significant bidder for EPL rights in the next auction and, with more matches to bid for, it will work hard to ensure it can take advantage. BT with its financial clout should also be attracted to the opportunity to bid for (and win) more matches, whilst continuing to take the regulatory fight through the CAT appeals process in the hope of extracting better supply terms from Sky. As for Virgin, whilst their complaint sought a significant increase in live coverage of EPL matches, the case closure announcement enabled it to demonstrate a positive outcome and continue to align itself as the fans' champion, evidenced also by its joint campaign with the Football Supporters' Federation to cut costs for away fans and subsidising Southampton fans tickets at away matches.
Finally, what about the fans themselves? The retention of the 3.00pm Saturday blackout window is an issue for The FA and its counterparts in Scotland, Wales and Northern Ireland to determine and Ofcom has wisely decided not to intermediate. Some have argued that Ofcom should have looked more closely at the cost of buying sports packages from Sky, BT, Virgin and others, citing recent price increases as evidence of spiralling rights costs filtering their way down to consumers.14 But as any competition law economist will tell you, that is an over-simplification of a complex debate and one which, if undertaken by Ofcom, would have tied up significant resources for many years to come. Understandably, Ofcom has (for now at least) decided to take a pragmatic approach and to concentrate its fire elsewhere (BBC, BT Openreach etc). Football fans undoubtedly have more live content available to them than ever before and Ofcom's intervention has effectively guaranteed there will be more in the future. What that content will cost, but equally importantly who will broadcast it, will continue to be of significant interest, not just to fans but also to those who are charged with protecting their interests as consumers.
Related Articles
Author
Alex is a Partner in the Commercial, Sports and IP Team at Fladgate LLP, specialising in the sports, technology and media sectors.
This email address is being protected from spambots. You need JavaScript enabled to view it.