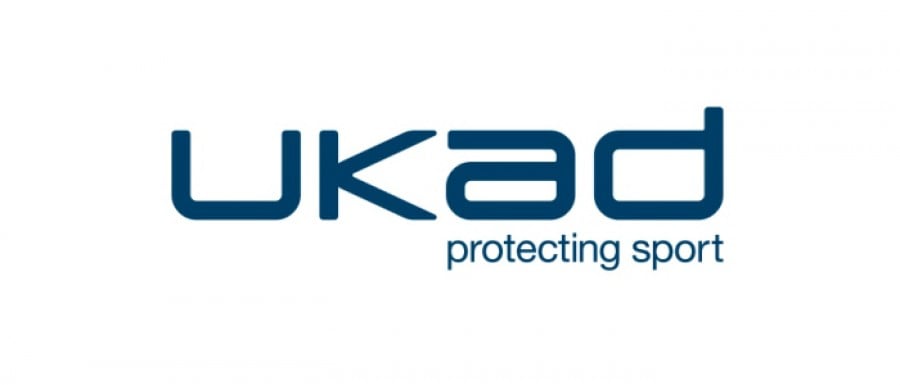 Press Release
25 August 2016 - For the tenth year in a row UK Anti-Doping (UKAD) will deliver its values-based education programme, 100% me, at the 2016 School Games.
From 1 to 4 September, over 1,600 school-age athletes will travel to Loughborough to compete across 12 sports at the 2016 School Games, which is supported by Sport England and delivered by The Youth Sport Trust.
The School Games provides the nation's next generation of sporting talent with a fantastic opportunity to compete at a high level, whilst also offering UKAD's 100% me education programme with the perfect platform to engage with athletes - celebrating the values of clean, fair completion whilst delivering essential anti-doping advice, guidance and information.
Since its creation in 2005, 100% me has been recognised globally as a leading values-based education programme, having supported over 28,000 athletes, across 50 sports. Specifically, during 10 years of delivery at the School Games, 100% me has interacted with over 15,000 athletes – promoting the values of hard work, determination and commitment as the key to success, whilst highlighting the ways in which athletes can protect everyone's right to compete in clean and fair sport.
100% me education at the School Games has also supported a host of alumni, including Georgie Twigg (2016 Olympic champion and 2012 bronze medallist, hockey), Max Whitlock (double Olympic champion, gymnastics), Dina Asher-Smith (4 x 100m relay bronze medallist, athletics) and Adam Peaty (Olympic champion, swimming) to achieve major international success – with 15 medals achieved at the 2016 Olympic Games in Rio by School Games graduates.
This year the 100% me values of hard work, determination, passion, respect and integrity will be promoted by UKAD National Trainers through 29 education sessions across four days. Further support will be available for athletes, support personnel and spectators at outreach stands situated in both the Chill-Out Zone and Spectator Zone as well as a number of roaming road shows at the sports venues.
Athletes will have the opportunity to learn about the importance of upholding sporting values as well as the key areas of anti-doping such as checking medications, the risks associated with supplement use and how they can manage these and other risks they may face as they attempt to train, compete and win clean throughout their careers.
UKAD will again sponsor this year's Spirit of the Games Award, which will be given to four athletes who embody the core values of 100% me throughout the School Games. Winners of the award will receive a £50 Nike voucher, a 100% me hoodie and goodie bag.Pat Myhill, UKAD's Director of Operations, said:
"We are delighted to once again be working alongside the Youth Sport Trust in order to deliver essential anti-doping education at the 2016 School Games.
"An integral part of our work is develop prevention strategies. Educating our young and talented athletes on their rights and responsibilities, and focusing resources on supporting them to make the right choices is a fundamental part of protecting everyone's right clean and fair competition.
"Over the last ten years the School Games has played a major part in our prevention strategy. It is an excellent opportunity to equip this country's next generation of sports stars, their support staff and families with an understanding of their rights and responsibilities, and the clean sport values, so they are in the best possible position to train, compete and win clean."
Ali Oliver, Youth Sport Trust Chief Executive, added:
"The School Games is proud to provide a world-class sporting and educational environment to nurture and grow the next generation of Olympians and Paralympians. The event provides an insight into every aspect of an international multi-sport competition, with the UKAD 100% me education programme firmly embedded to equip these top young athletes with the tools to compete clean at the earliest possible stage.
"Understanding anti-doping is invaluable to prepare young athletes for the world of senior competition and forms part of our athlete education programme, which supports these young athletes to perform at their best when it matters the most. We are proud to be working in partnership with UKAD to offer world leading advice and insight to the next generation of British athletes.
"Rio 2016 has proven the School Games to be a hothouse for talent – if the School Games graduates in TeamGB in Rio had been a team, they would have finished 17th on the medal table. Beyond this, more athletes with a School Games experience under their belt medalled than those who hadn't benefitted from the unique insight offered at this event. This demonstrates not only the health of the talent systems across GB but also the added value of a School Games experience with its commitment to athlete education at every step of the pathway.
"UKAD has been working in partnership with the Youth Sport Trust for 10 years and over that time we have been able to improve athlete knowledge, understanding and insight into the principles underpinning 100% me. We are so excited to see what our Paralympic alumni, including Jonnie Peacock, Hannah Cockroft and Ellie Simmonds will achieve over the coming weeks too."
For more information on UKAD's values-based education programme, please visit the 100% me website.