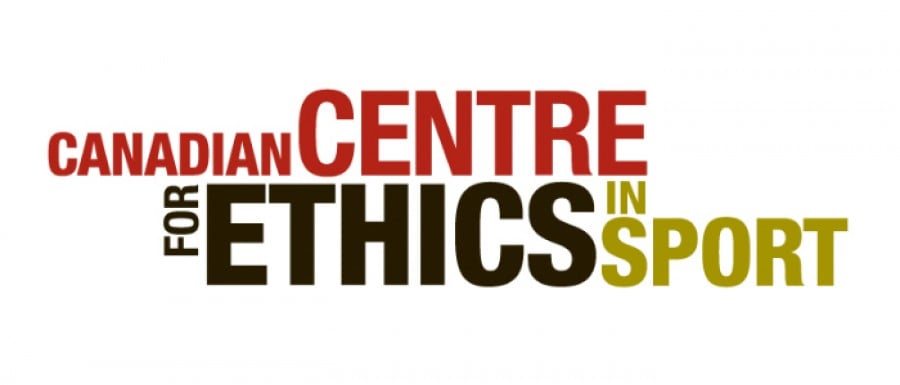 Press Release
This article is written in English with a French translation underneath.
April 27, 2016 – Australia has become the latest country to join the Global DRO network, in an effort to provide more athletes than ever before with the opportunity to benefit from easily accessible and accurate information about the status of their medications.
With the addition of the Australian Sports Anti-Doping Authority (ASADA) to the Global DRO family, Australian athletes will now be able to easily check the status of specific substances purchased in their home country. The benefits of the new partnership also extend to athletes and support personnel from the UK, USA, Canada, and Japan who can now check the status of any medication purchased in Australia, as well as being able to access a list of the top searches conducted.
"I am very pleased that Australia could be a part of this international resource," said Ben McDevitt, CEO of ASADA. "The collaboration between so many esteemed anti-doping agencies to develop and expand this tool is proof that the fight against doping is a global one. That athletes can not only check substances purchased at home, but also those in Canada, the US, the UK, and Japan, will be invaluable for our elite athletes that train and compete on the international stage. All athletes are solely responsible for all substances that enter their body, so it is important that they have easy access to the most advanced and up-to-date information on every medication sold in Australia."
Global DRO – which is available both online and via any mobile device – is offered through a partnership between the United States Anti-Doping Agency (USADA), the UK Anti-Doping (UKAD), the Canadian Centre for Ethics in Sport (CCES) and Anti-Doping Switzerland (ADCH) to provide athletes with a resource by which to check the prohibited or permitted status of licensed medication in accordance with the World Anti-Doping Agency Prohibited List. The Japan Anti-Doping Agency (JADA) became a licensee in 2013, expanding the Global DRO network even further. Speaking to the immense popularity of the resource, since 2009, there have been 2.5 million inquiries between the three initial partner countries, with 654,000 searches conducted in 2015 alone.
"As one of the founding partners, we are pleased to see Australia joining the Global DRO and we encourage other national anti-doping agencies to join as well," says Paul Melia, President and CEO of the CCES. "As more countries' drugs are added to the database, there is an exponential benefit for athletes that train and compete internationally: a single, consistent source for this critical information."
The CCES is an independent, national, not-for-profit organization with a responsibility to administer the CADP. We recognize that true sport can make a great difference for individuals, communities and our country. The CCES acknowledges funding, in part, from the Government of Canada. We are committed to working collaboratively to activate a values-based and principle-driven sport system; protecting the integrity of sport from the negative forces of doping and other unethical threats; and advocating for sport that is fair, safe and open to everyone.
---
L'Australie intègre le réseau de ressources pour athlètes DRO Global
27 avril 2016 – L'Australie est le plus récent pays à s'être joint au réseau DRO Global afin de permettre à plus d'athlètes que jamais de profiter de renseignements précis facilement accessibles sur le statut de leurs médicaments.
Puisque la grande famille DRO Global compte désormais parmi ses membres la Australian Sports Anti-Doping Authority (ASADA), les athlètes australiens pourront vérifier facilement le statut de certaines substances achetées dans leur pays. De plus, les avantages de ce nouveau partenariat s'étendent aux athlètes et au personnel de soutien du Royaume-Uni, des États-Unis, du Canada et du Japon, qui peuvent maintenant vérifier le statut des médicaments achetés en Australie et accéder à une liste des recherches les plus populaires.
« Je suis très fier que l'Australie contribue au succès de cette ressource internationale. La collaboration entre un si grand nombre d'organismes antidopage estimés désireux de déployer et de maximiser cet outil prouve que la lutte antidopage est d'intérêt international. Les athlètes peuvent non seulement vérifier les substances achetées chez eux, mais aussi au Canada, aux États-Unis, au Royaume-Uni et au Japon. Cette ressource sera très utile pour nos athlètes d'élite qui s'entraînent et qui prennent part à des compétitions à l'étranger. Tous les athlètes sont les seuls responsables de toutes les substances qui entrent dans leur corps. Alors, il est important qu'ils aient accès facilement aux renseignements les plus avancés et récents sur tous les médicaments vendus en Australie », explique Ben McDevitt, président-directeur général de l'ASADA.
Grâce à un partenariat entre la United States Anti-Doping Agency (USADA), la UK Anti-Doping (UKAD), Antidoping Suisse et le Centre canadien pour l'éthique dans le sport (CCES), DRO Global, un outil accessible en ligne et à partir de n'importe quel appareil mobile, permet aux athlètes de vérifier si un médicament homologué est interdit ou permis selon la Liste des interdictions de l'Agence mondiale antidopage (AMA). En 2013, la Japan Anti-Doping Agency (JADA) a adhéré à DRO Global, étendant ainsi le réseau. La popularité de la ressource est immense : depuis 2009, plus de 2,5 millions de demandes ont été soumises dans les trois pays initiaux, et 654 000 recherches ont été effectuées uniquement en 2015.
« À titre de partenaire fondateur, c'est avec plaisir que l'Australie se joint à DRO Global, et nous encourageons les autres organismes nationaux de lutte antidopage à faire de même. Comme il y a plus de médicaments de divers pays qui sont ajoutés à la base de données, l'avantage est exponentiel pour les athlètes qui s'entraînent et qui prennent part à des compétitions à l'échelle internationale : une seule source constante de renseignements importants », confirme Paul Melia, président-directeur général du CCES.
Le CCES est l'organisme national indépendant et à but non lucratif responsable de l'administration du Programme canadien antidopage. Nous reconnaissons que le sport sain peut faire une grande différence pour les individus, les collectivités et notre pays. Le CCES reconnaît la contribution financière du gouvernement du Canada. Nous avons pris l'engagement de travailler de façon collaborative pour engendrer un système sportif basé sur des valeurs et animé par des principes; de protéger l'intégrité du sport des forces négatives du dopage et d'autres menaces non éthiques; de défendre le sport juste, sécuritaire et ouvert à tous.